Aiza Nwosu popularly known as Undertaker in the Akwa area of Anambra State, Nigeria has stormed the streets in a grand style to show that he is still very well alive after the news of his death was falsely reported.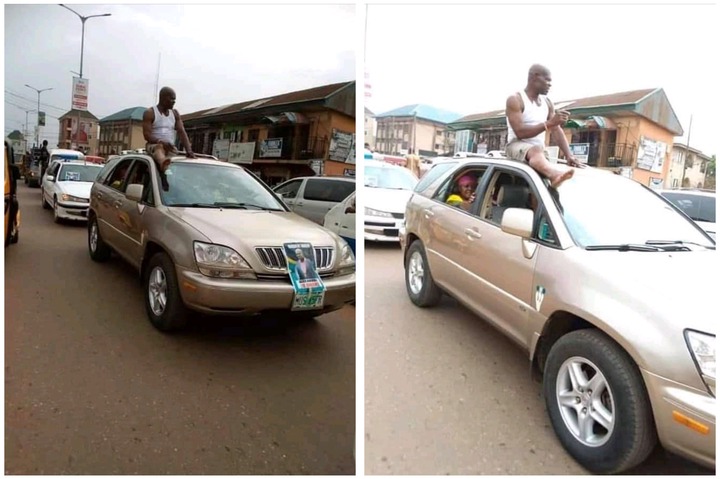 Just recently. Nwosu was announced dead by some groups of people while he was still alive, he is a local comedian and a town crier in the capital city of Anambra State, the commercial state of the Southeastern part of Nigeria. As a popular figure, Mr. Nwosu immediately organized some vehicles, and his friends to make public awareness of his existence and to forfeit the claims that he was dead.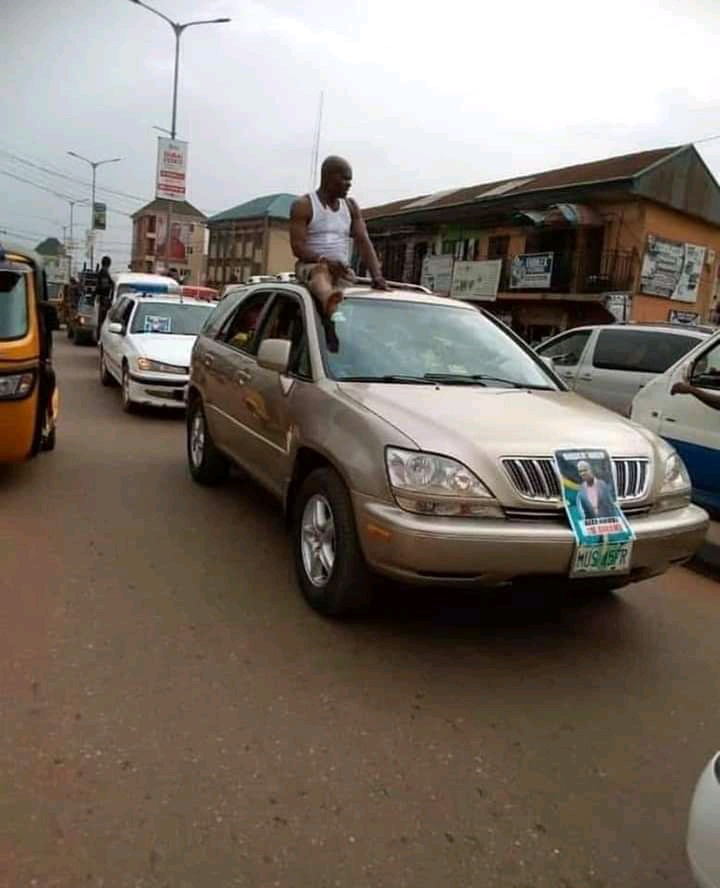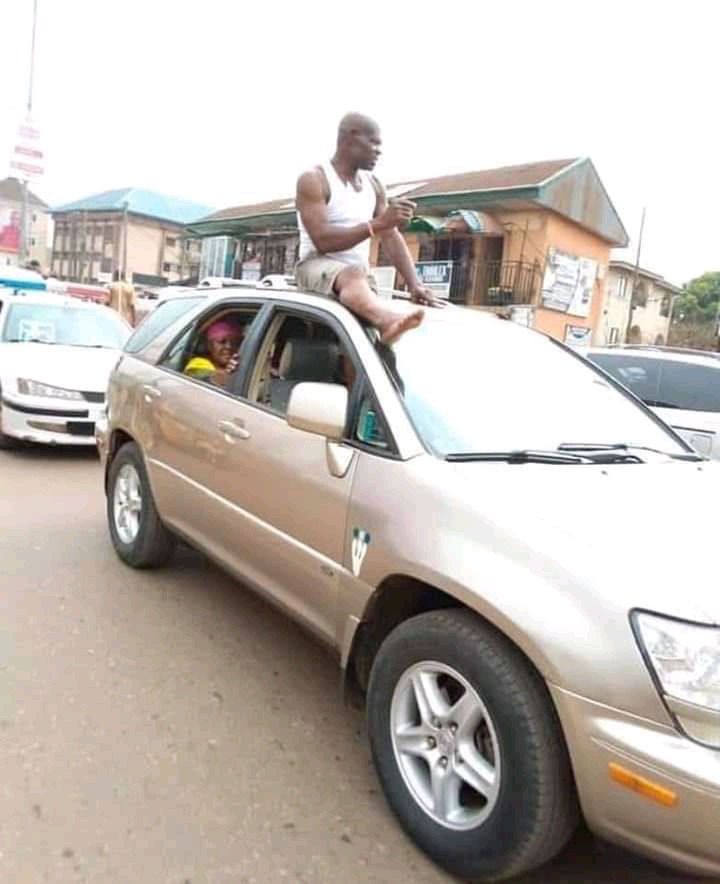 The post was shared on a popular Igbo group on Facebook. The poster, however, gave a brief description of what transpired in the photos. It was revealed that Undertaker made this public awareness to clarify the mass about his supposed death.
I believe that news of this nature is not new in our society. But to think that someone or some group of persons can boldly declare a fellow human dead while he is still alive is something to worry about. Of what good could it be to them? I have tried to analyze the scenario to ascertain what could be the gain or aim of those who plotted such evil claims but I can't just wrap my head around it.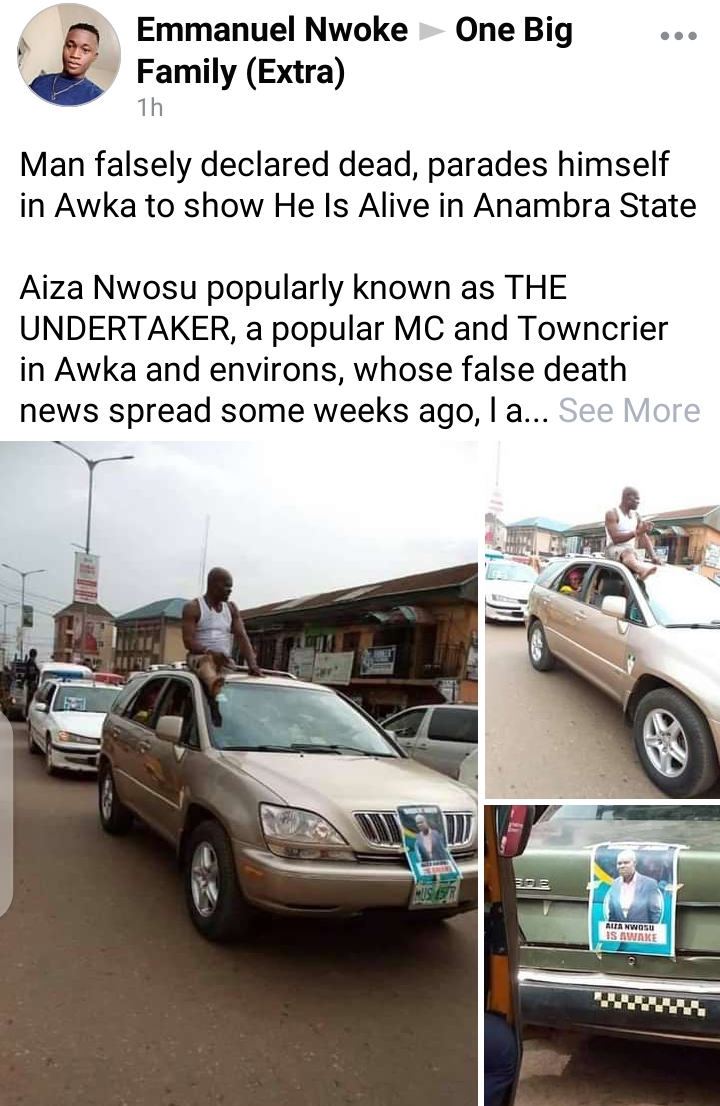 Nigerians also reacted to the incident with a mixed reaction on Facebook. Take a look at some of their comments.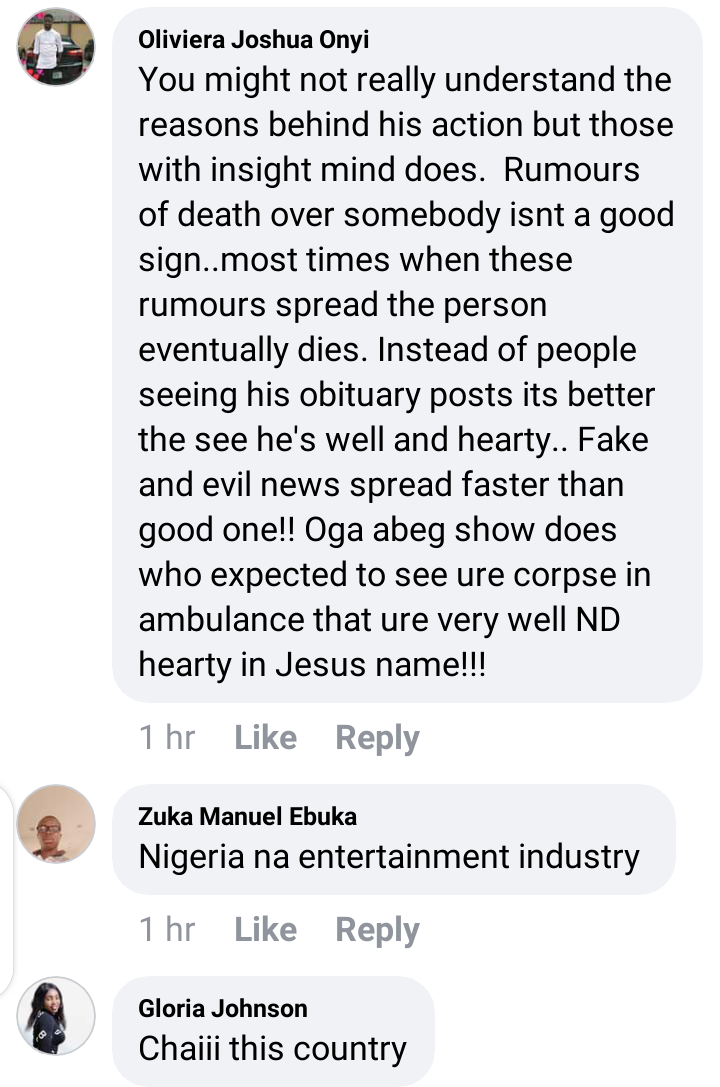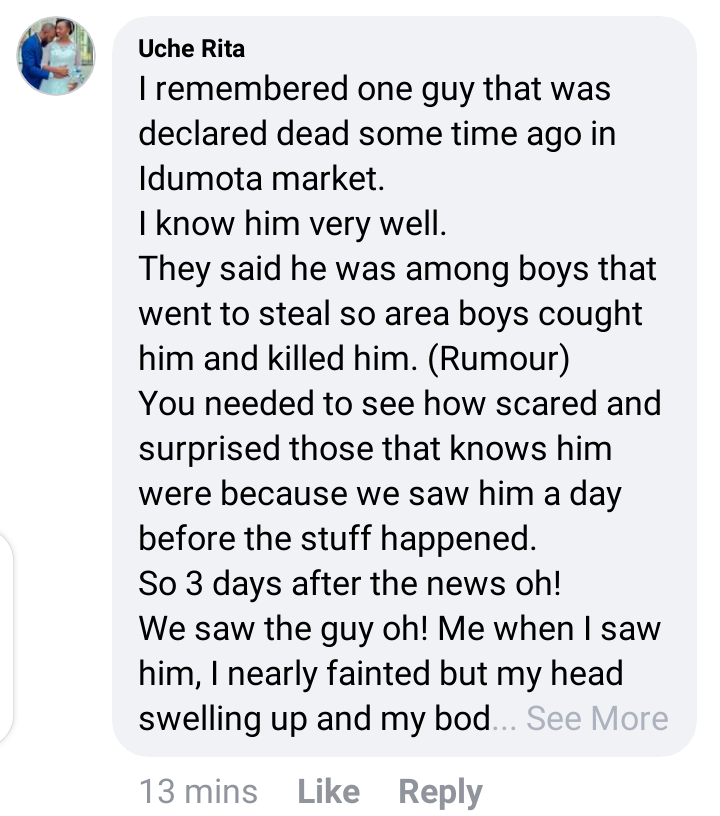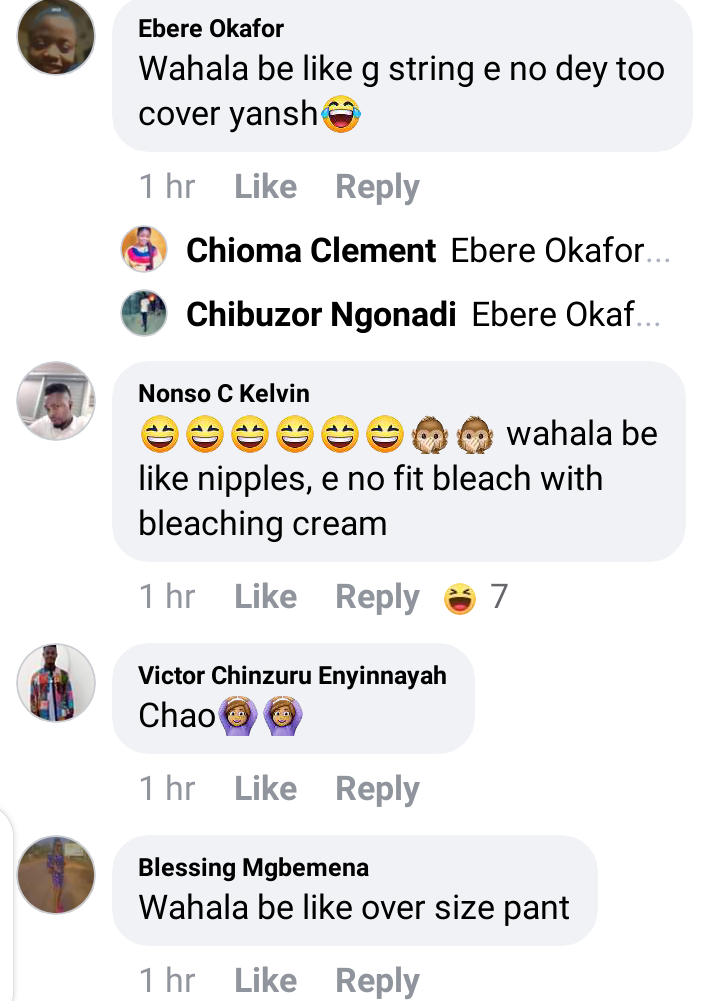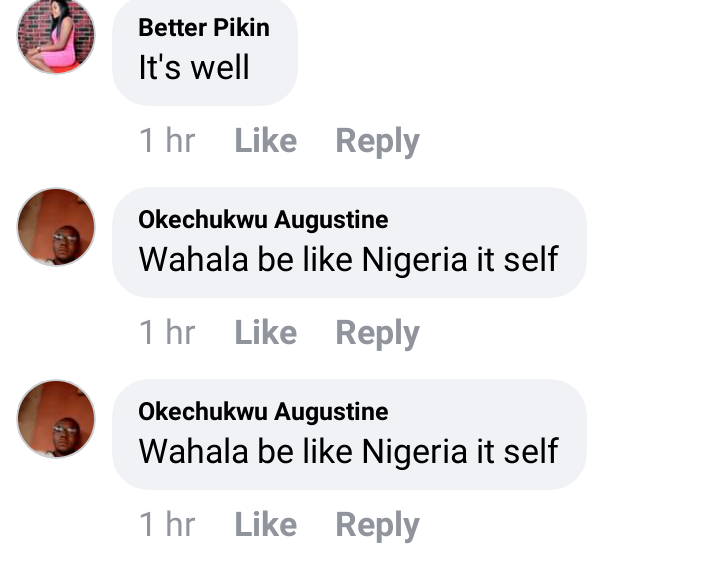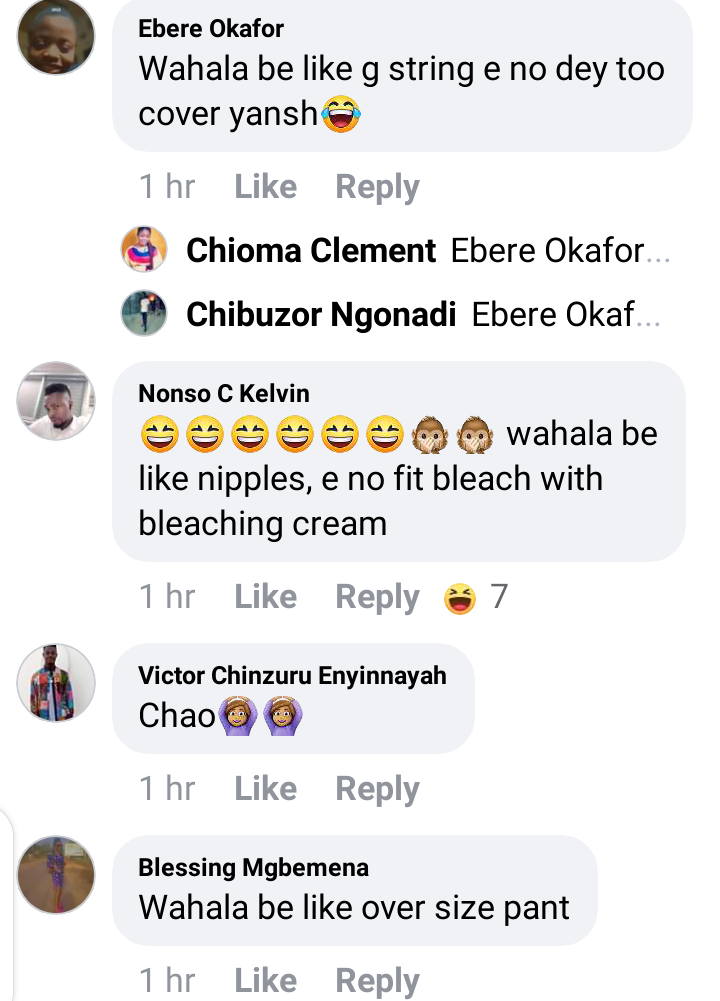 Drop your opinion concerning this post below. Do you think that the Nigerian government should impose a special punishment for those who falsely report the death of someone who is still alive? Let us know your thoughts.
Content created and supplied by: Pidginreporter (via Opera News )