Bridesmaids are members of the bride's party (bridal train), the other part, or the other members are the Groomsmen. A bridesmaid is typically a young woman, and often a close friend, or relative. She attends to the Bride on the day of a wedding or marriage ceremony.
Traditionally, bridesmaids were chosen from unwed young women of marriageable age. The principal bridesmaid, if one is designated, may be called the chief bridesmaid, or maid of honour, if she is unmarried, or the matron of honour, if she is married. A junior bridesmaid is a girl who is clearly too young to be married but who is included as an honorary bridesmaid.
The Bride can have as many bridesmaids as possible, there's no limit to the numbers of bridesmaids in a wedding ceremony. Some even go to the extent of having as much as 100 to 200 bridesmaids.
Today, i will be showing you 26 Stuningly captured pictures of Brides and Bridesmaids that will inspire you, blow your mind and inform you of the current trends in brides and bridesmaids outfits and latest picture poses 4 brides and bridesmaids.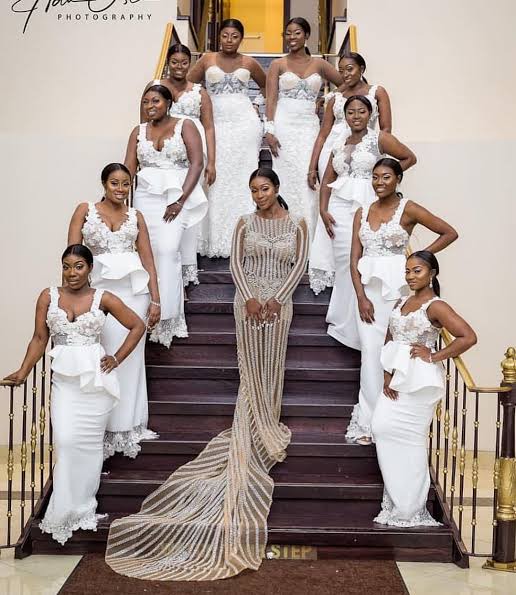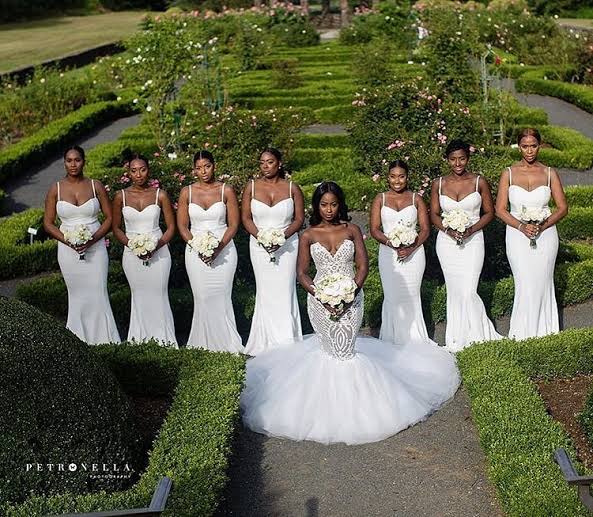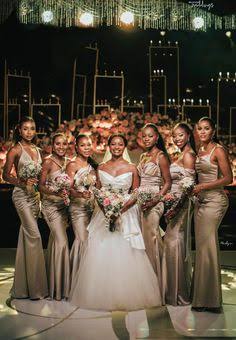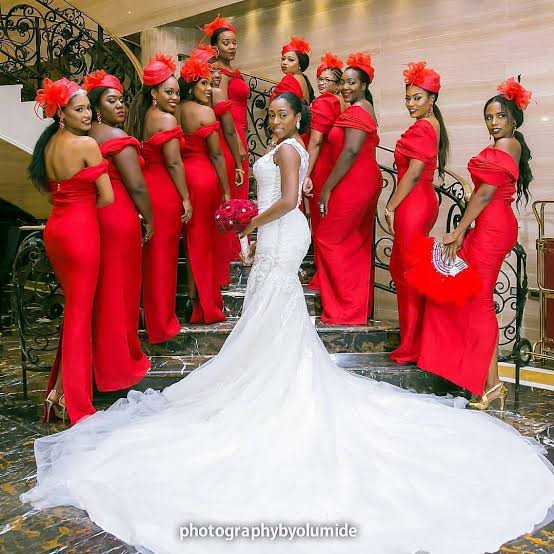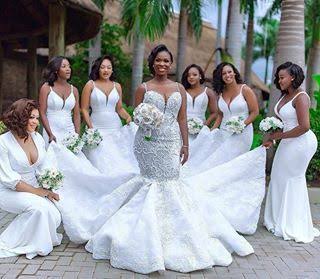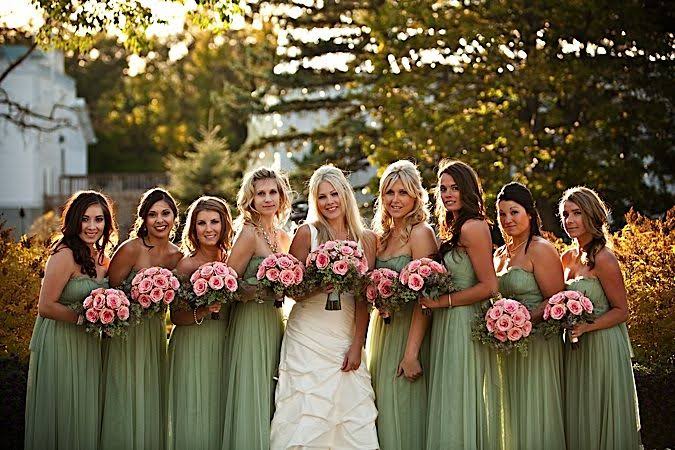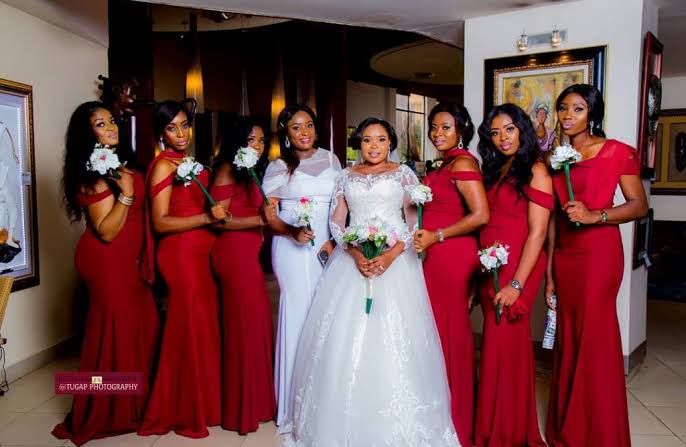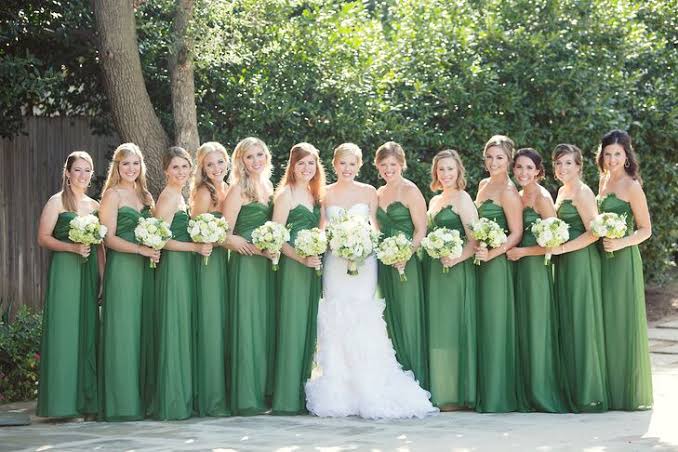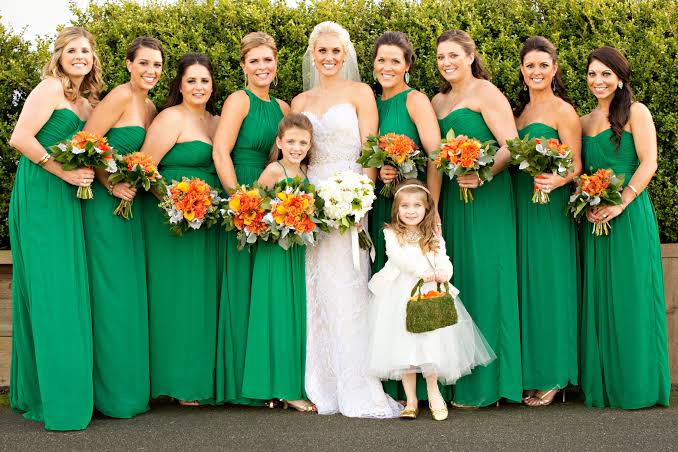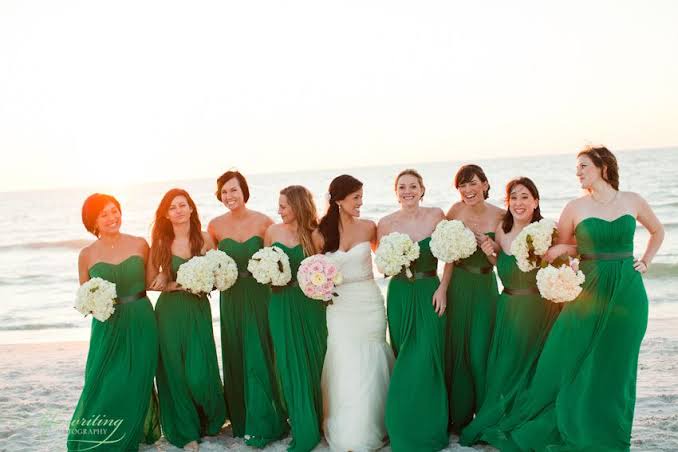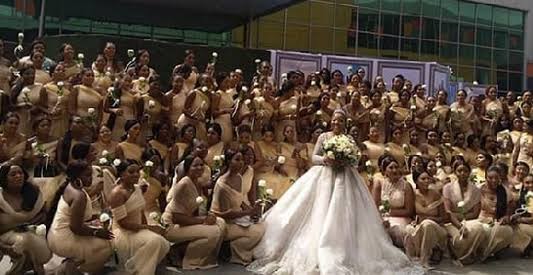 Laura Ikeji with her 200 Bridesmaids. Laura is the younger sister of celebrity blogger, Linda Ikeji.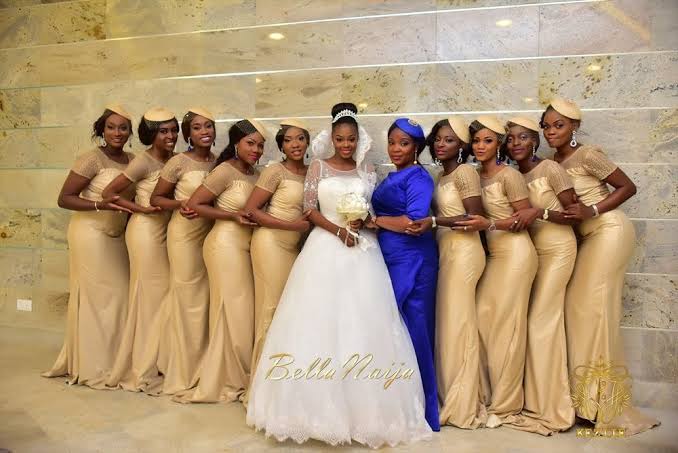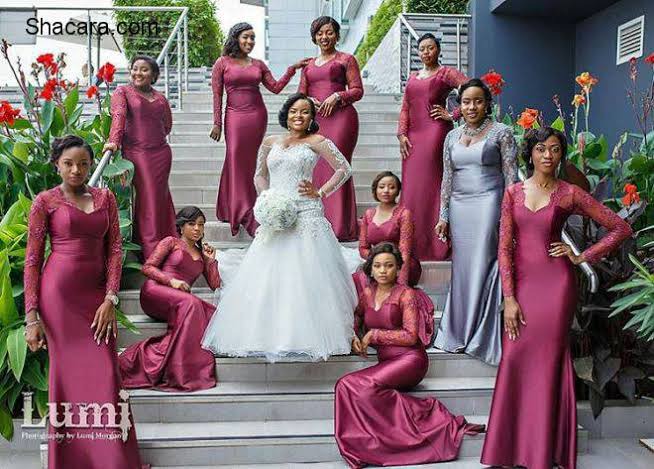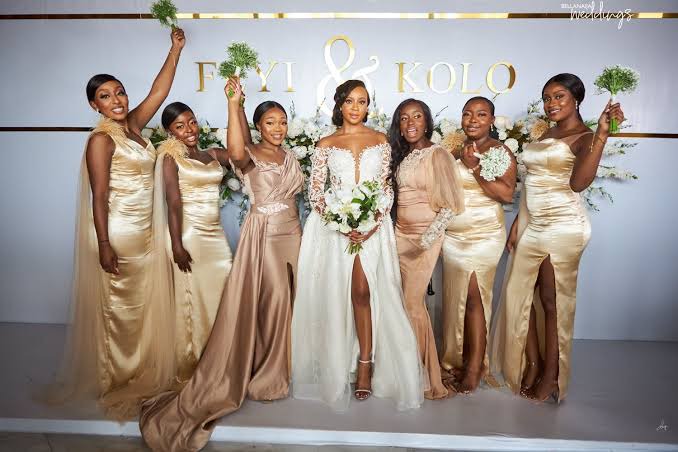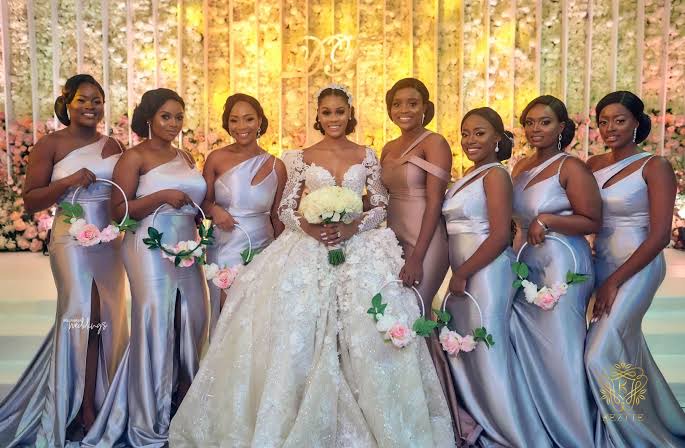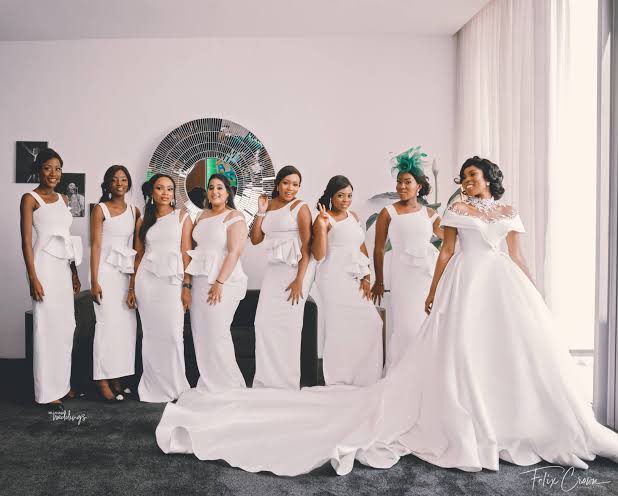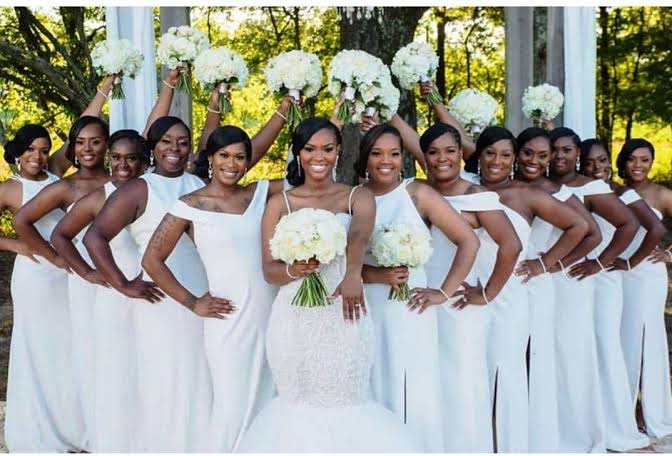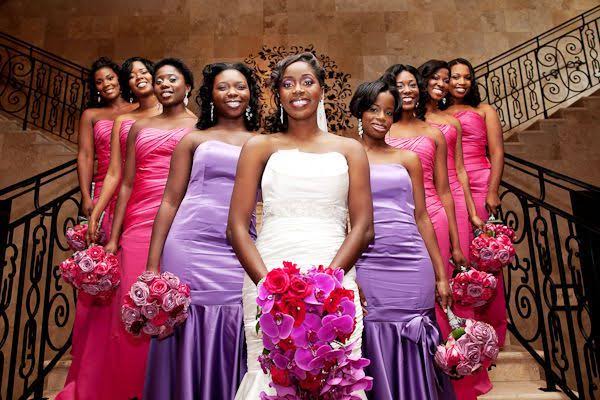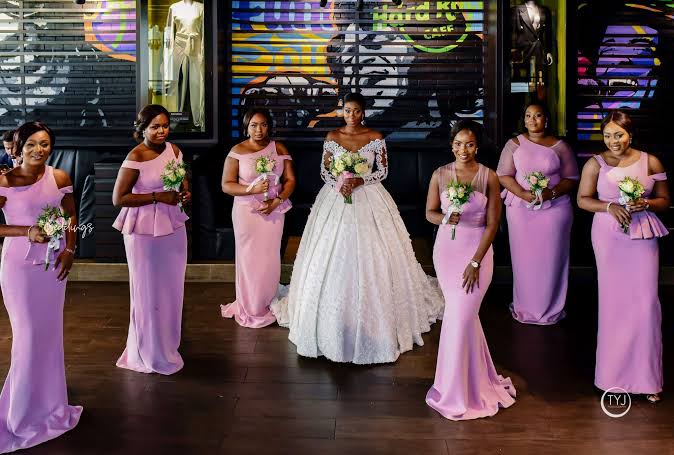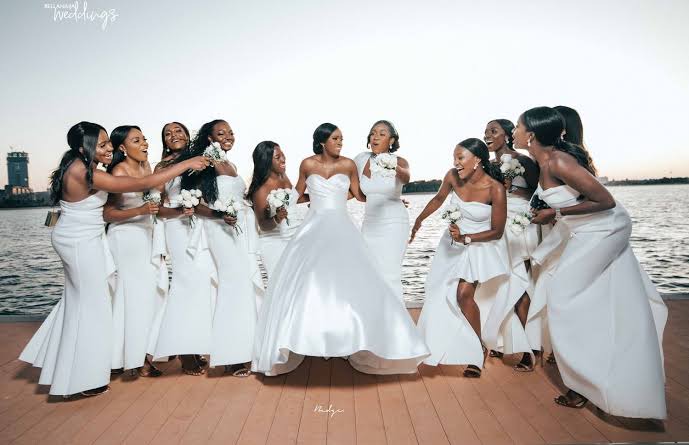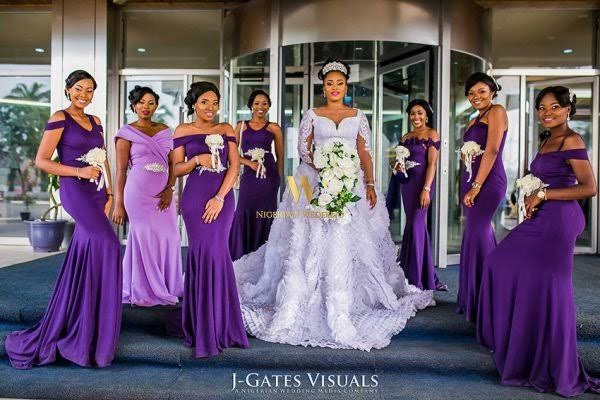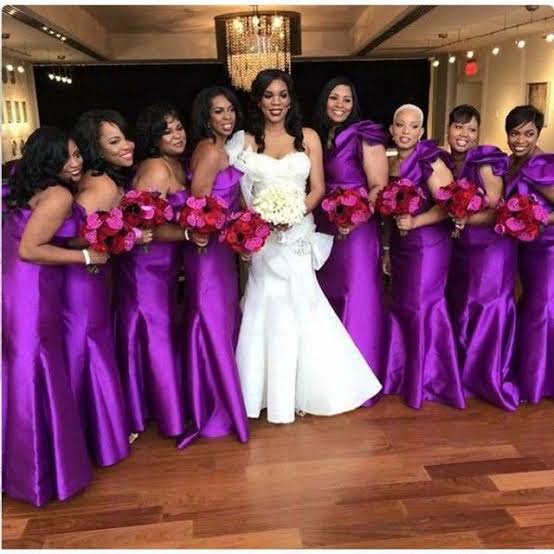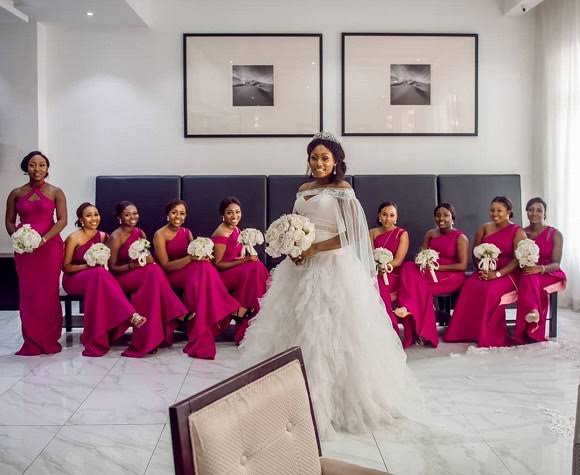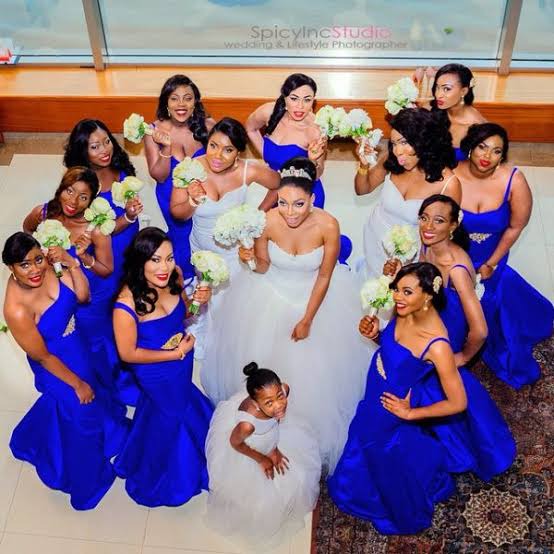 Content created and supplied by: Kilontrend (via Opera News )