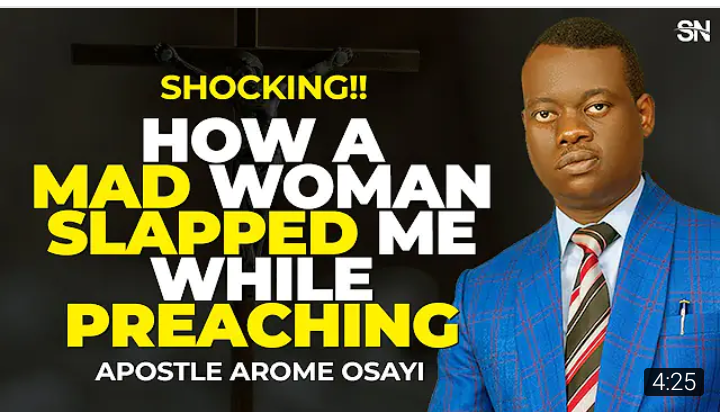 I went to preach in a crusade ground and a mad woman stumbled into the crusade, and people who attended the crusade took off. The people in the environment knew she was mad, so they all took off and you know, as a preacher I can't run because they were filming me. If there was no camera filming me, maybe I would have run to and you won't even recognise the difference between the preacher and people that came for the crusade, but there was a camera so there was no way I could run. So this mad woman stumbled into the crusade ground and the Ushers that supposed to hold her, they also took off immediately.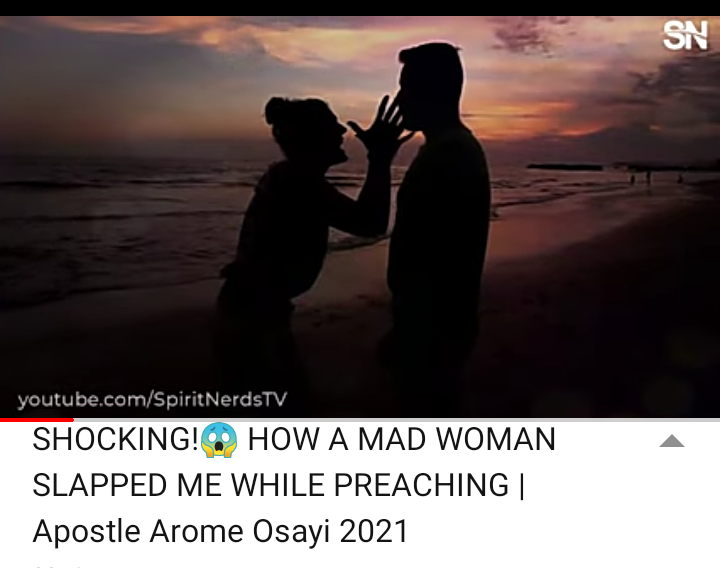 So, at least someone must deal with the issue, so I had to leave the pulpit and went down to her with boldness, but the boldness was on the face and I approached the mad woman. I said to her, "What seek ye?" then out of no where, she gave me a slap. You know those cartoons that they show stars, when she hit me, I started seeing stars. After she slapped me, she now said, "You are owning money." Let me explain, many years ago they were holding a crusade and they used my bag to take the offering after the programme, and when they finished with my bag to take the offering, they forget one thousand naira which I discovered when there was poverty, and had nothing with me, so I spent the money. The following year when they are doing the crusade, I went and gave them back the one thousand naira I saw in my bag, hoping that I had paid back.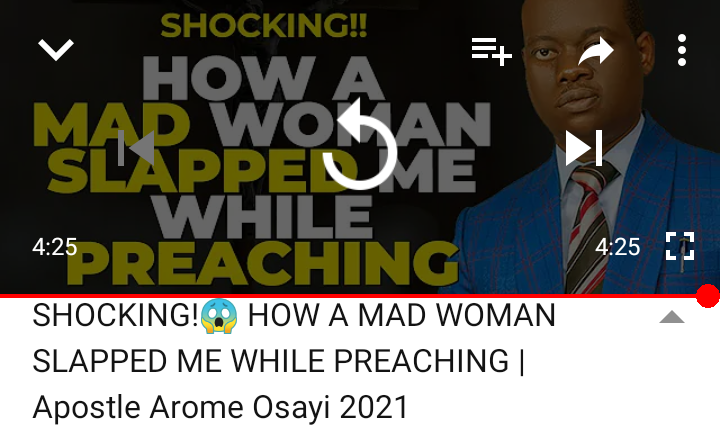 But during the crusade ground the mad woman said repeatedly to me, that I'm owning money, and I said to her, "Even if I'm owning money, I'm not owning you, I'm owning my father." Then I command the spirit of madness to leave her and the woman was suspended in the air, thrown and the demon left her. The father of that mad woman is a Muslim, when he saw that his daughter was healed he gave us money to contribute to the crusade. After the end of the crusade, I went back to God in prayer and said, "Am I owning money" and God responded, "You are owning money" and I said, "but I paid it back" and God told me, "That was your contribution for the crusade that year." So, I went back and told them I took their money and I gave them three thousand naira.
Here is the link to the video:
Content created and supplied by: KayWealth (via Opera News )