Most Kids of the present generation are very brave and intelligent. The introduction of advance technology and social media has in one way or the other influence their method of reasoning. Be ready to be asked questions you probably won't have an answer too because they are often curious about things happening around them.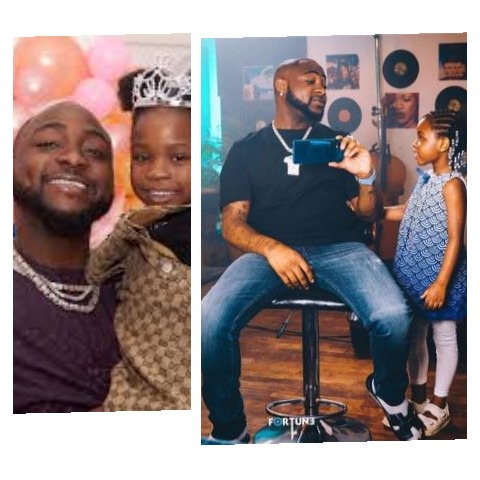 Davido took to his official Instagram page. He shared a picture of himself a his beautiful daughter, Imade. They seems to be having a father and daughter precious time. She got curious and asked her Dad how he was able to get his name on the back of his phone. You can trust Davido as he had a very nice reply.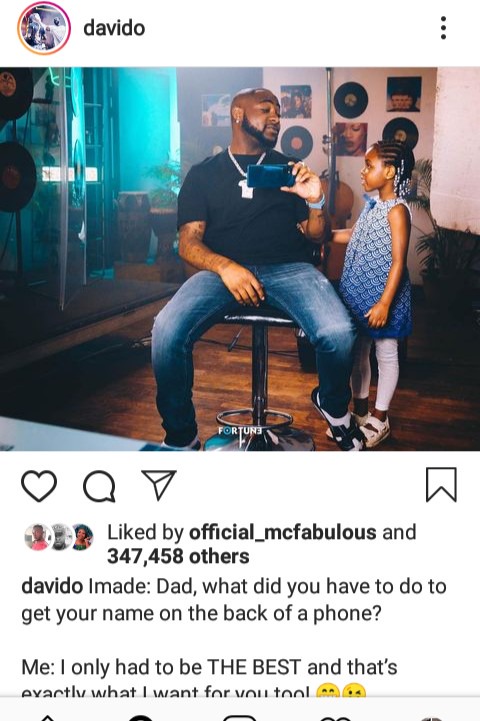 Imade: Dad , what did you have to do to get your name on the back of a phone.
Davido: I only had to be the badest and that's exactly what I want for you too.
Although, to an extent most celebrities usually customized their items. They often get their name or brand written on them.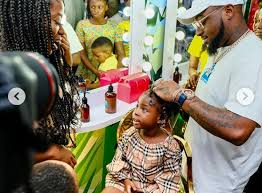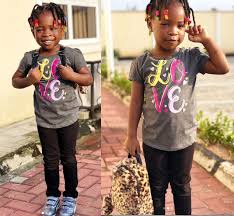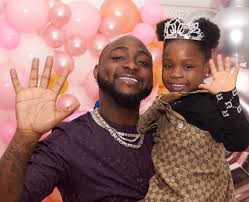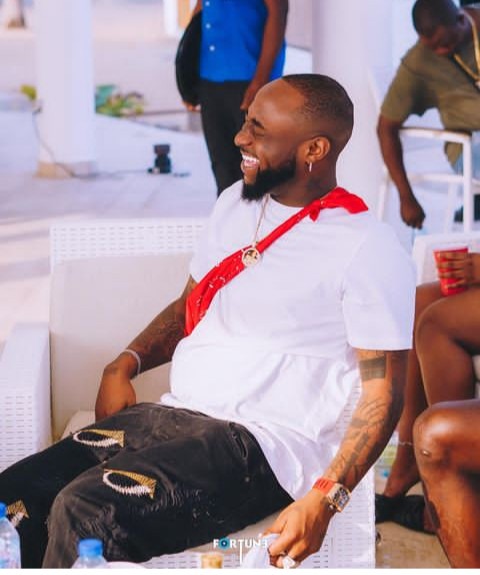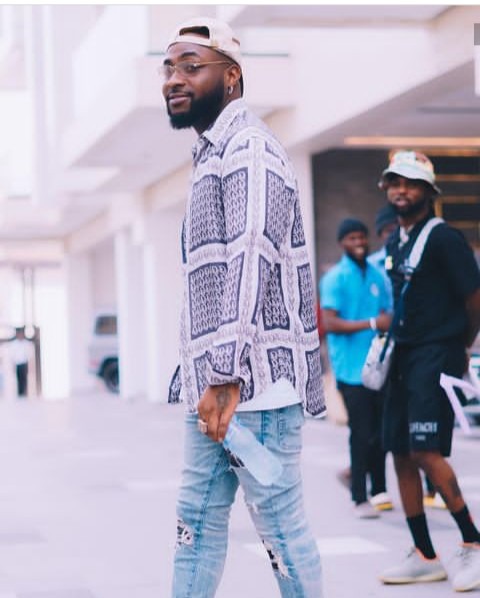 Content created and supplied by: Smooth4real (via Opera News )