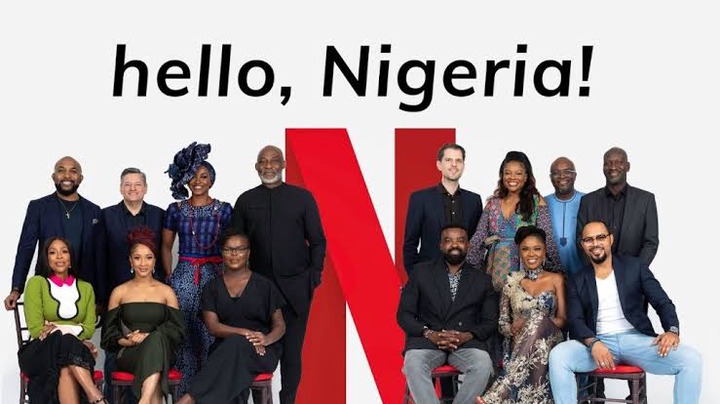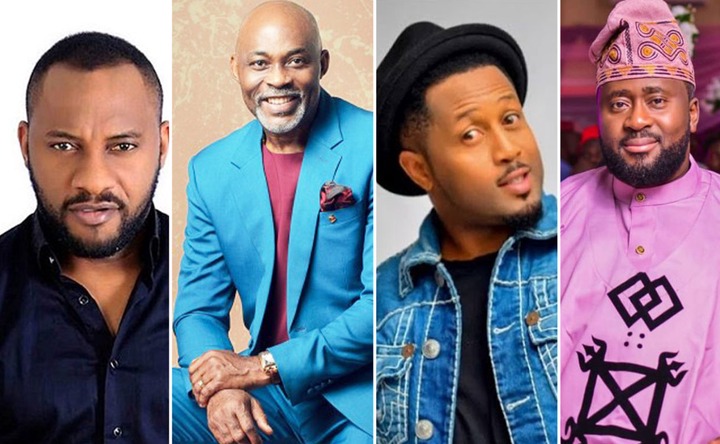 I was recently wondering where all those classic Nigerian movies went to! Those movies you would watch and cry if there was no part two. Those touchy movies. The ones with those classic Actors and actresses that knows their onions. With great location, music. Everything.
I still remember how people use to contribute money to buy a video cassette and some borrowed video cassette from neighbors/friends then. People would gather themselves in one person's sitting room enjoying those movies. When NEPA took the light, we would felt like dying.
We saw the best of best producing and directing. Names like- Amaco investments, Andy Amenechi, Infinity, Tchidi Chikere, Teco Benson, Adim Williams, Nek video links. Etc.
I loved Nigerian movies so much, and could still recount how it was a source of livelihood to Secondary School leavers who act as Sales Rep in Movie Rentals outlets. Video clubs at Alakija, Ojo, Lagos was boom. Where actors and actresses like Omotola Jolade, Jerry Amilo, Mercy Johnson, Chiegie Alisigwe, and late Ashley Nwosu, used to come to. A story was told how, Mercy Johnson usually comes to seek for movie roles, always saying she would become a star someday and she later succeeded, when she got a role as THE MAID and killed it.
I loved Nigerian movies so much that I use to marvel at the risk involve. You need a rental space to rent out movies, some make use of family house at convenience. They would go to Alaba International and buy cassette and rent out for a fee. You have to pay service charge to wire the shop and put in electricity. Every morning, you would take the television in your room to the shop and at night, you would take it home. This was to avoid someone breaking into the shop. This country don tight tay tay 😅😅
Oh! The days of real Nigerian Videos. Real Nollywood. That hearing the songs in the movies alone gives this goosebumps. Not nowadays where you cannot even watch one movie to the end. So much fake acting, no talent. People only interested in the fame and not talent or passion. Poorly produced movies, cut and join- bam! Movie is ready. Naked...show parts of your body, movie is ready. The Yoruba movie industry does not even help matters. With most of their ghetto actors and actresses disgracing themselves in the real world.
I remember trying to watch the IYORE on Youtube one certain time, I thought I would enjoy it, with Rita Dominic and Joseph Benjamin in it. Being that it is an historical movie, but I just could not watch more than 30minutes. I STOPPED. I was bored. It may be interesting to others, but it was not to me. Or maybe because I did not watch to the end.
I then chanced on the one they call BLACK ROSE, I said let me try my luck and I was glad I did. That movie is so good. I dont know if having to watch Ebele Okaro made it more interesting for me, but I loved the movie. I cried when I realized Desmond was a demon and not a good guy that I thought he would be [Don't mind me, I was used to him being a good guy]. This world is evil sha. Most people without genuine intentions. That movie was well scripted and acted. It shows what most poor Nigerian families go through. A sibling wanting to lift others out of poverty. See the brother already saying he would make it. Sometimes, such things brings out the best or worse in a child. How corruption makes people suffer in that country. A country that should be a safe haven for people. In the midst of plenty, some cannot feed a dollar a day. It is sad. Anyway, I think there would be a second part of the movie-BLACK ROSE. I cannot wait to watch it.
I still remember Liz Benson in 'Diamond Ring' vividly, she delivered one of the best performance by a lead act in Nollywood history. Movies like 'Blood Sisters' staring Omotola Ekehinde and Genieve Nnaji made me cry. Eternal classic.
I recently searched for classic Nigerian movies on Youtube and I have been enjoying myself. I watched one movie featuring Tony Umez, Charles Okafor, Bimbo Akintola, Uche Osotule, Clarion Chukwura, and I can't stop thinking of that movie. Youtube did not even tell me the name of the movie, but that is one great movie. I would continue watching those classic movies when I feel like watching Nigerian movies, and ignore MOST of these half baked ones that roll out everyday.
What about the classic display of RMD, Olu Jacobs, and Joke Silver... Those were actors.. Not these ones that came to sell body cream and follow politicians.
Tell me about your own Nollywood eternal classics. Have quite a number of them, not enough to do justice on them.
In this age, (modern generation) nwannem if you are not ready to go naked nothing for you. The nudity in the movie industry has thus given rise to indecent dressing in our clime today. The rate of moral decadence is nothing to write home about.
God have mercy 🥰🥰🥰🥰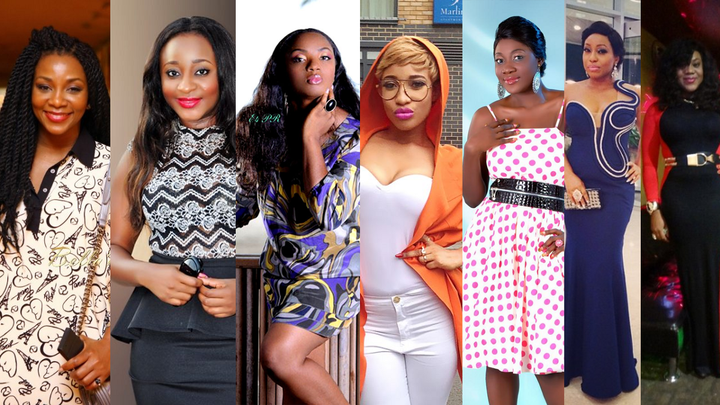 Content created and supplied by: Maxwelikechukwu (via Opera News )