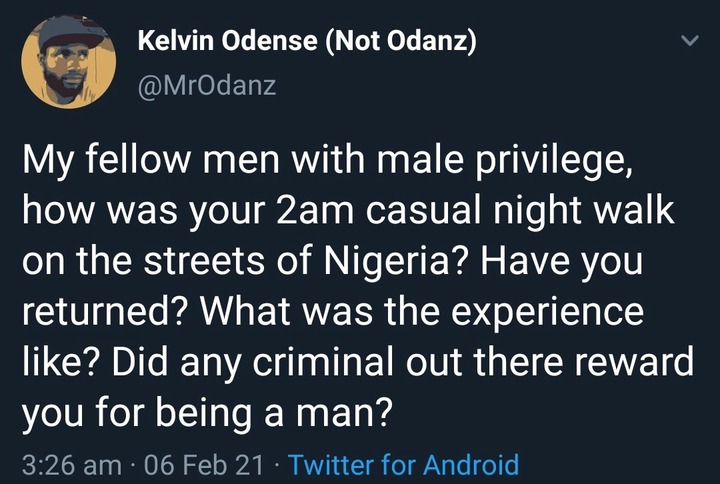 Twitter user Kelvin Odense asked a casual question on twitter, which read
"My fellow men with male priviledge, how was your 2am casual night walk on the streets of Nigeria? Have you returned? What was the experience like? Did any criminal out there reward you for being a man?"
The question above generated some funny replies from different set of men but the 3 prominent ones and most hilarious is what we bring to you.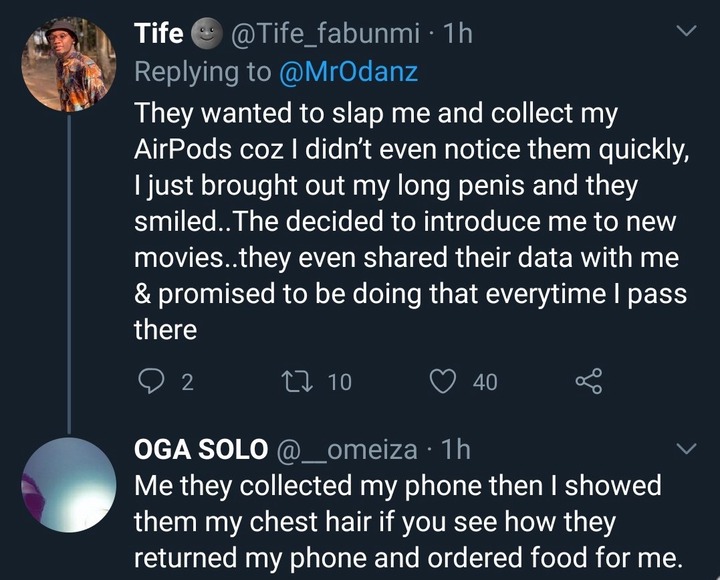 This twitter user known as tife recounted his ordeal claiming they wanted to slap him and collect his AirPods but when they found out that he wasnt fazed at all and instead brought out his Manhood, the hoodlums changed their words , introduced him to new movies and even shared their data with him making a promise to do that everytime he passes by.
Oga solo, another twitter user claimed his phone was collected at first but was later returned with quick effect and a plate of food after he showed them his chest hair.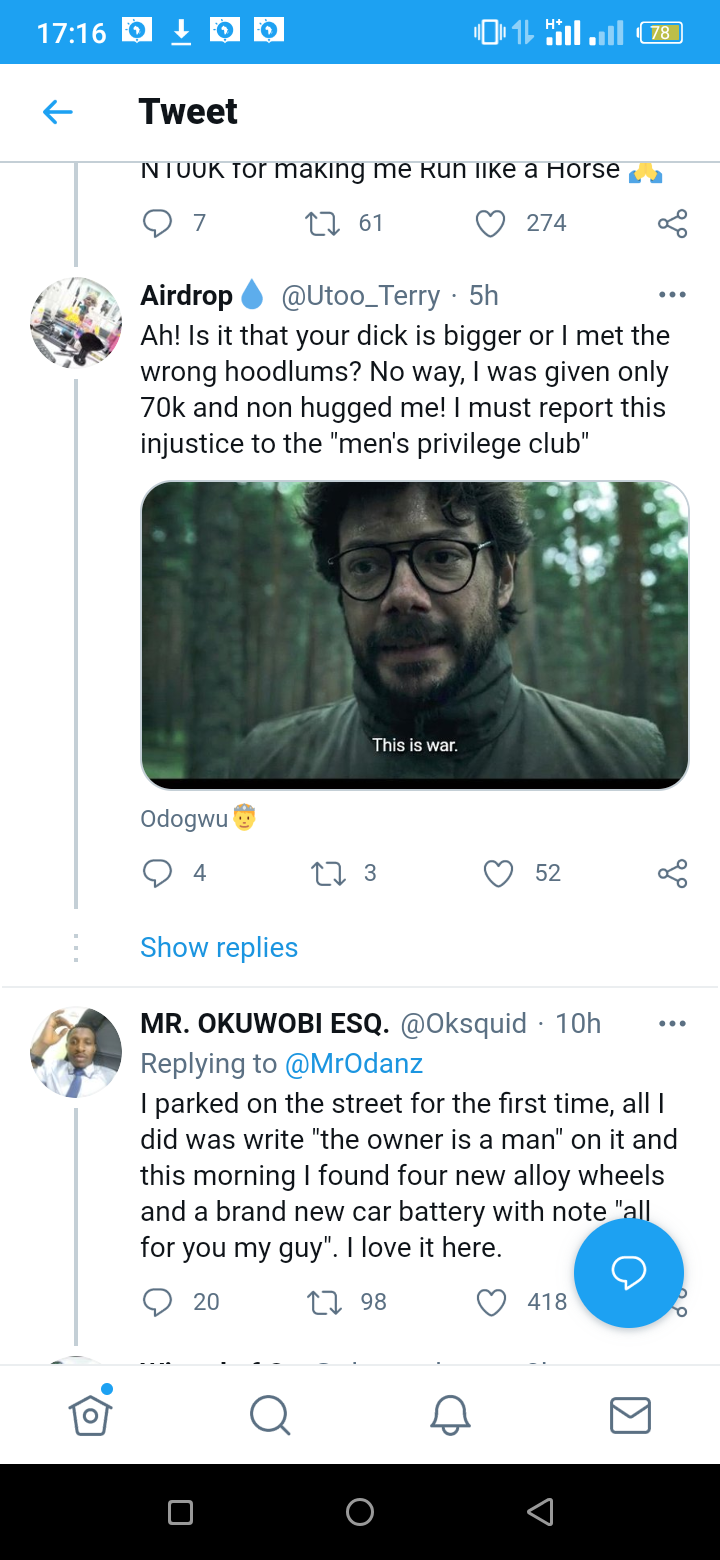 Scrol down to see more funny replies. Dont forget to click the follow bar, and also drop your experiences and thoughts in the comment section below.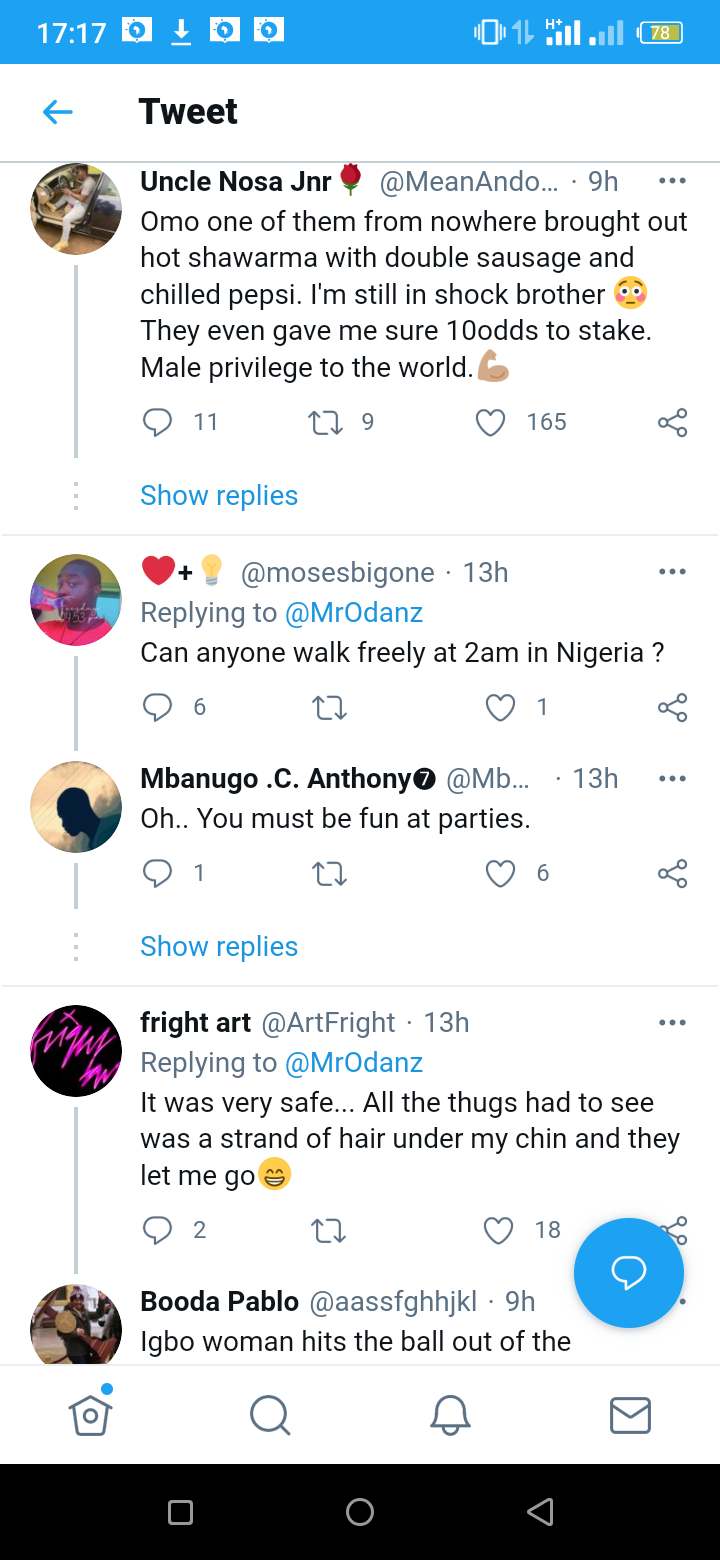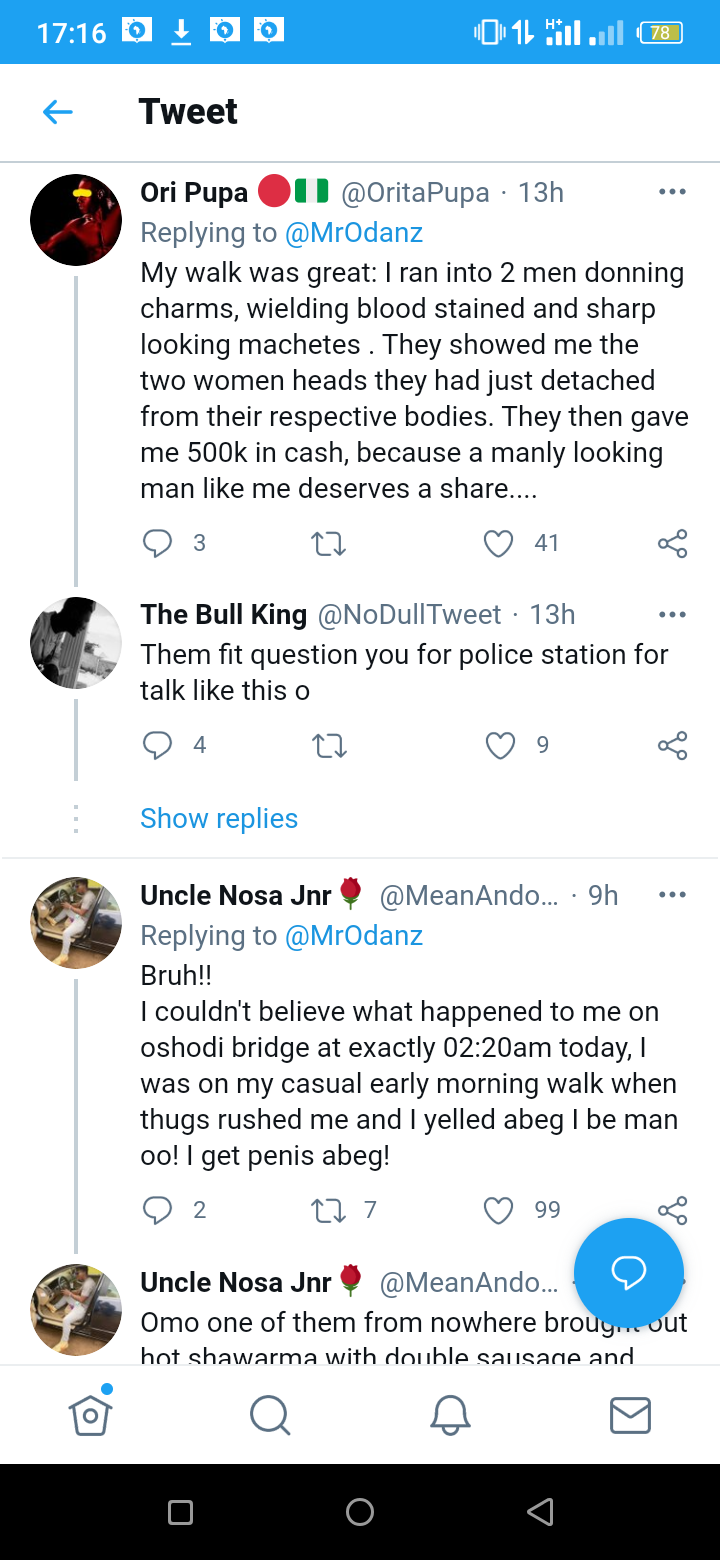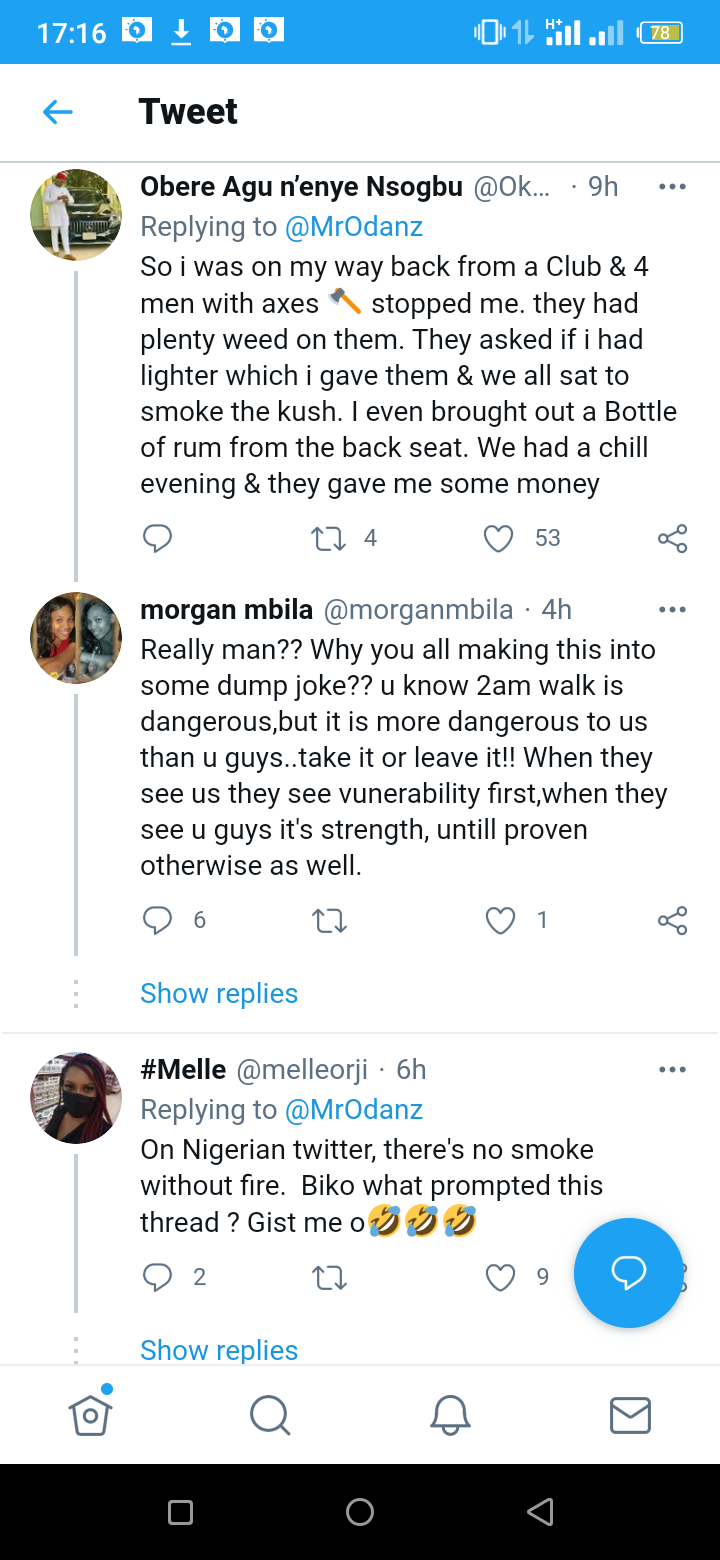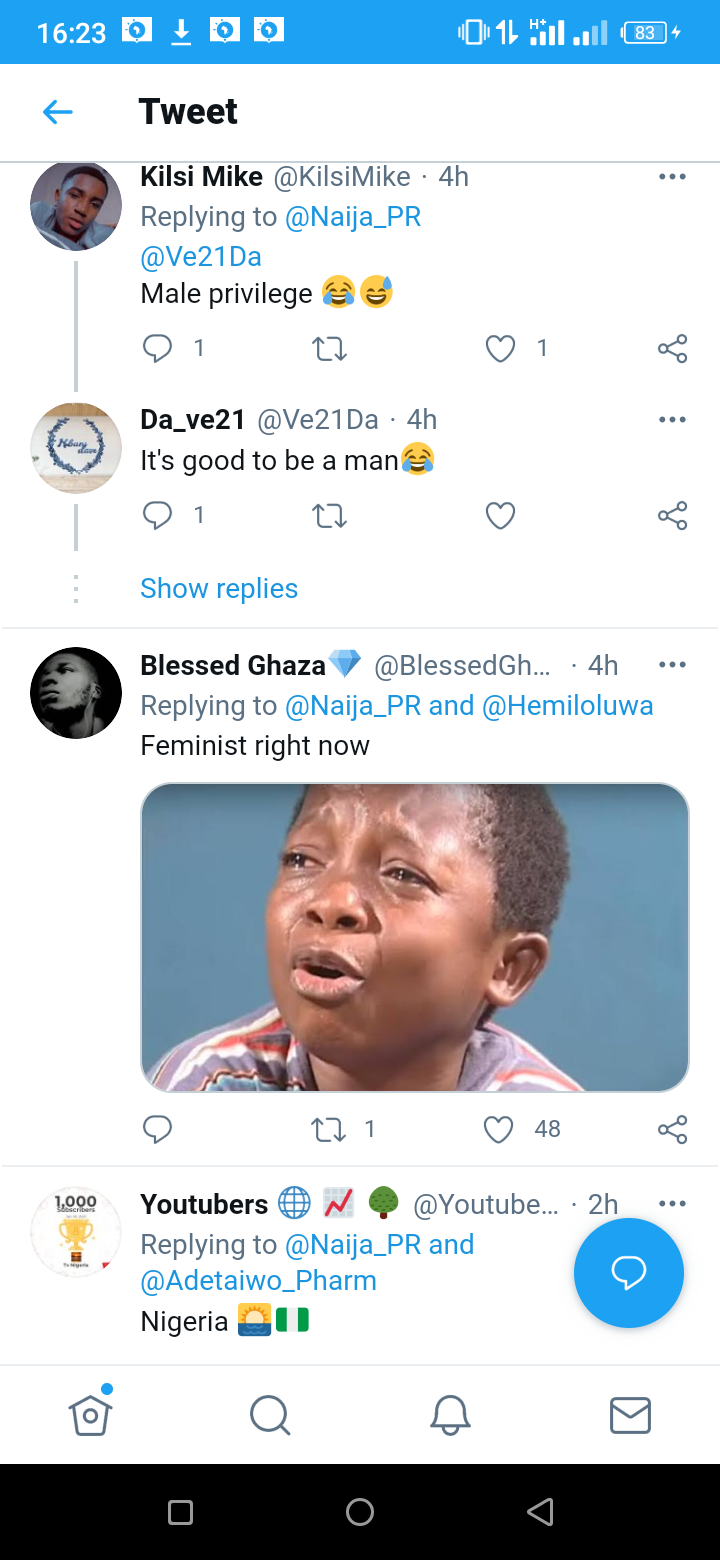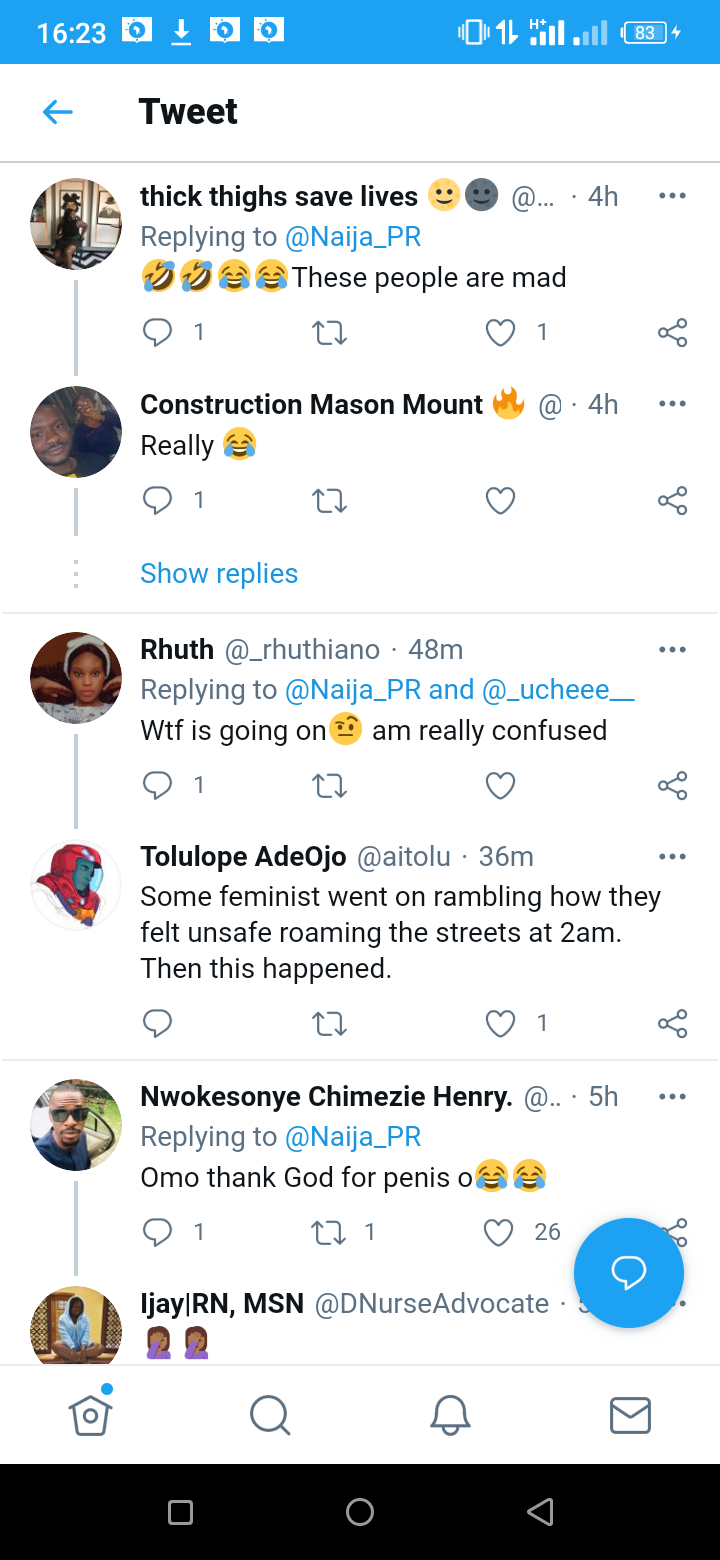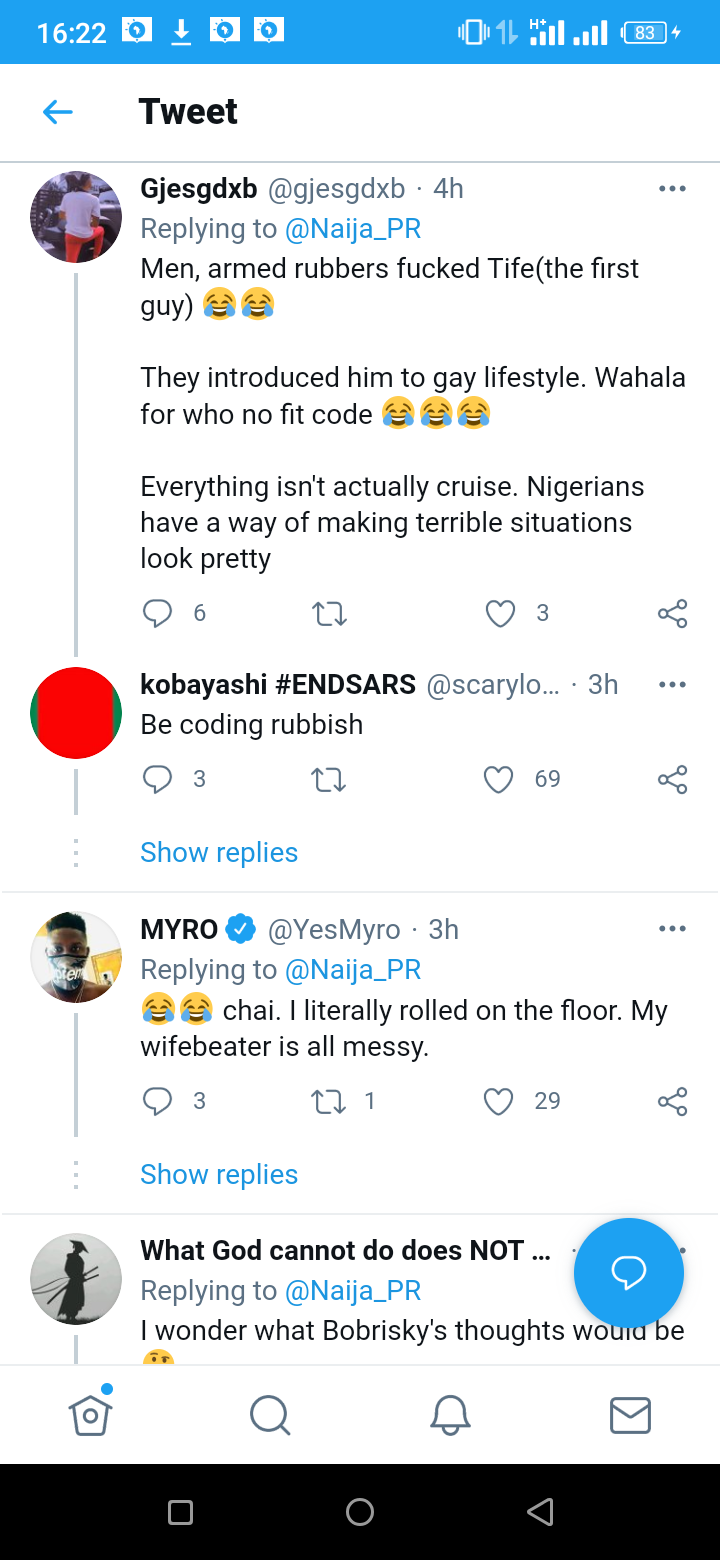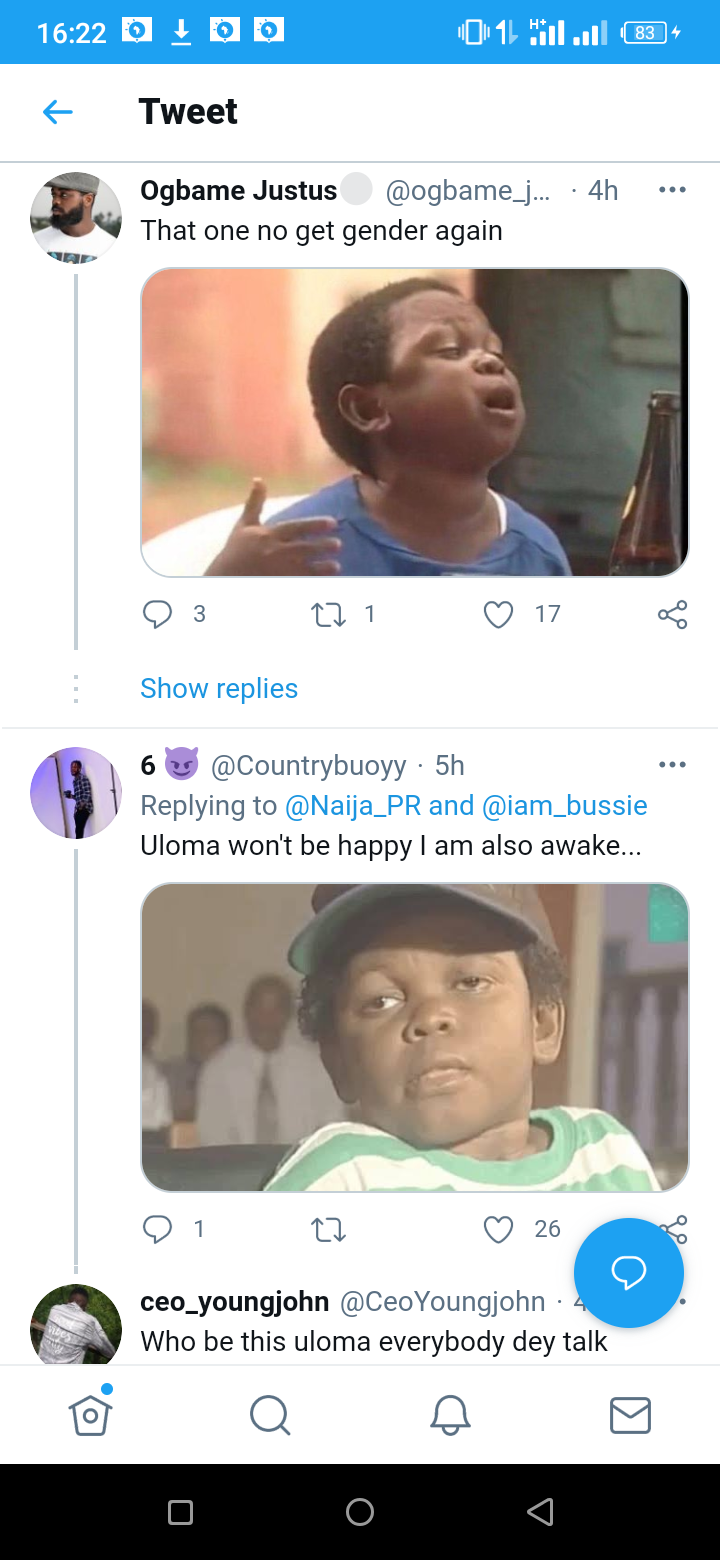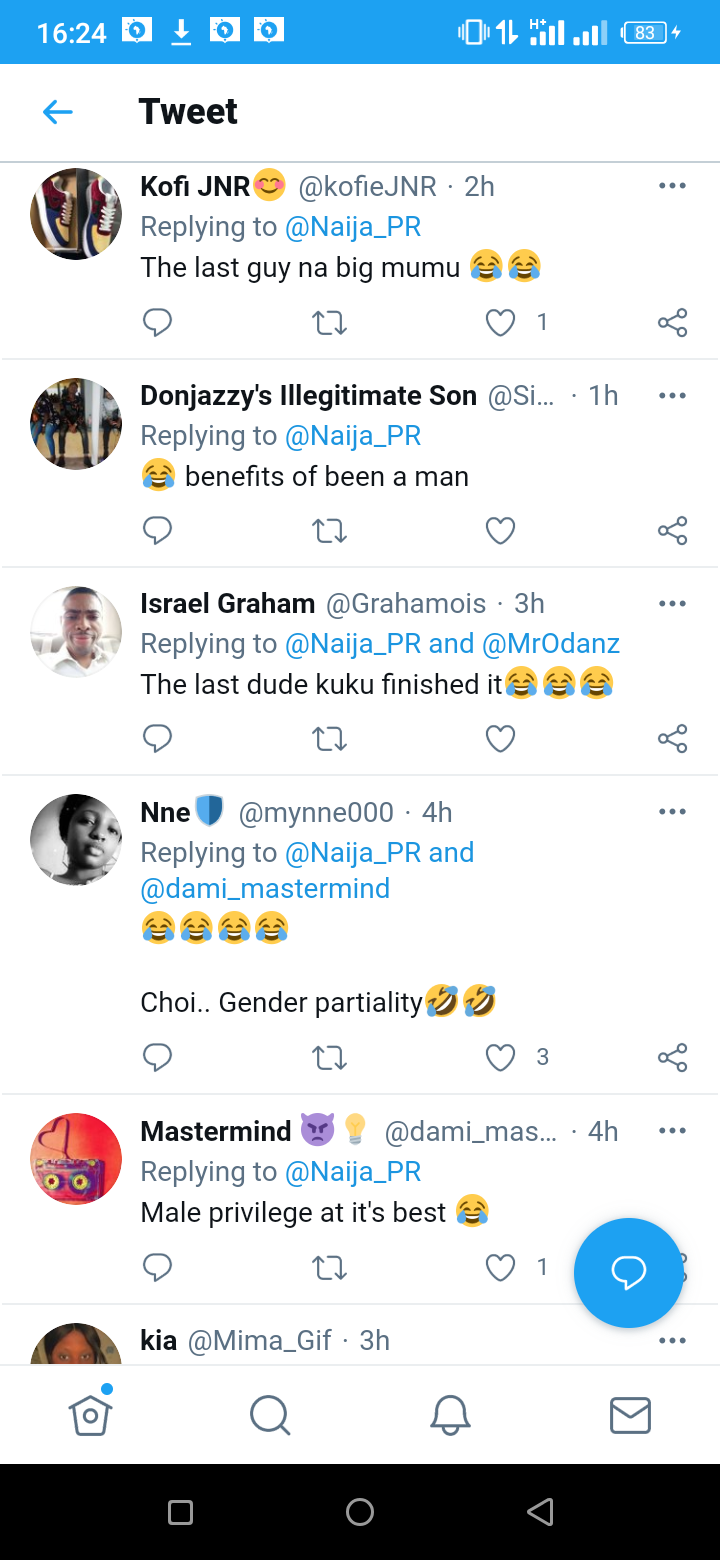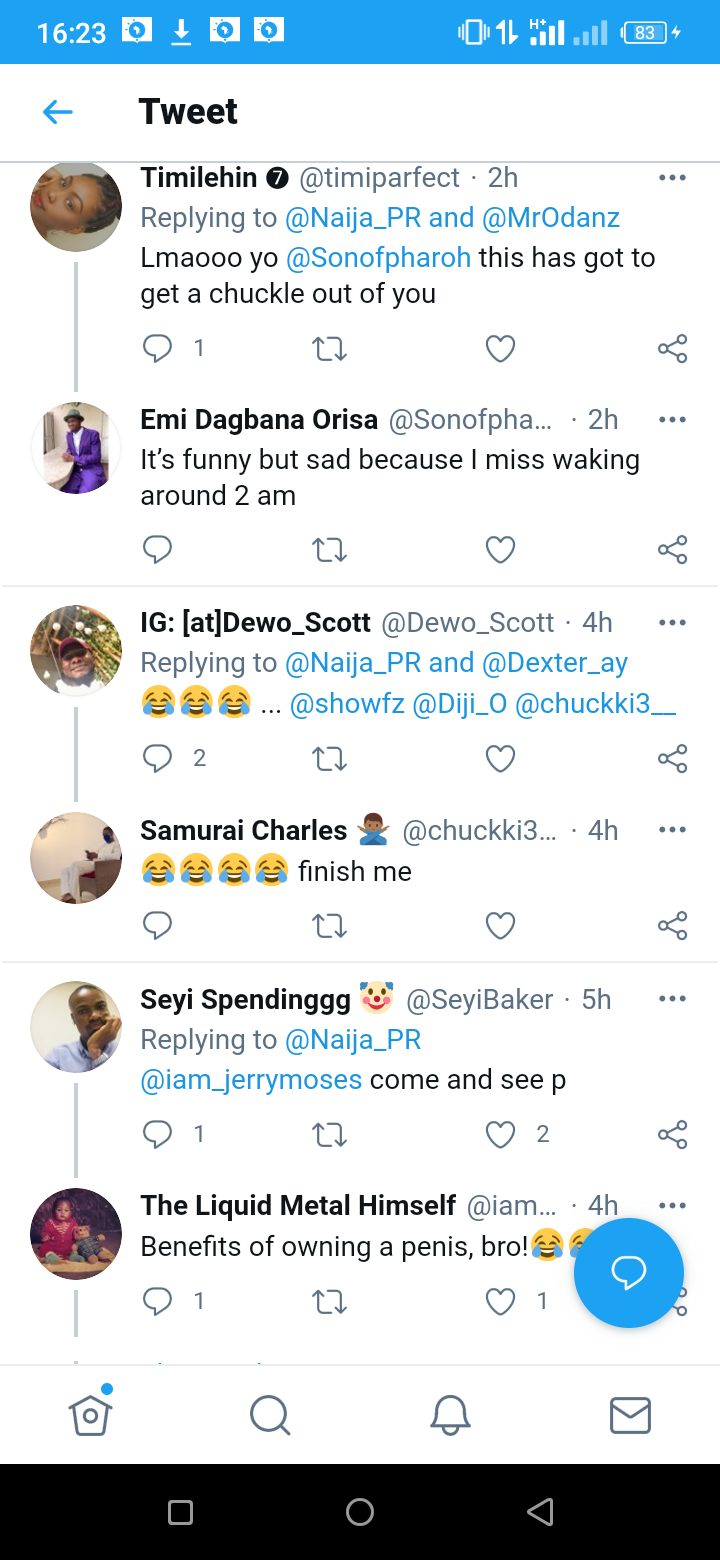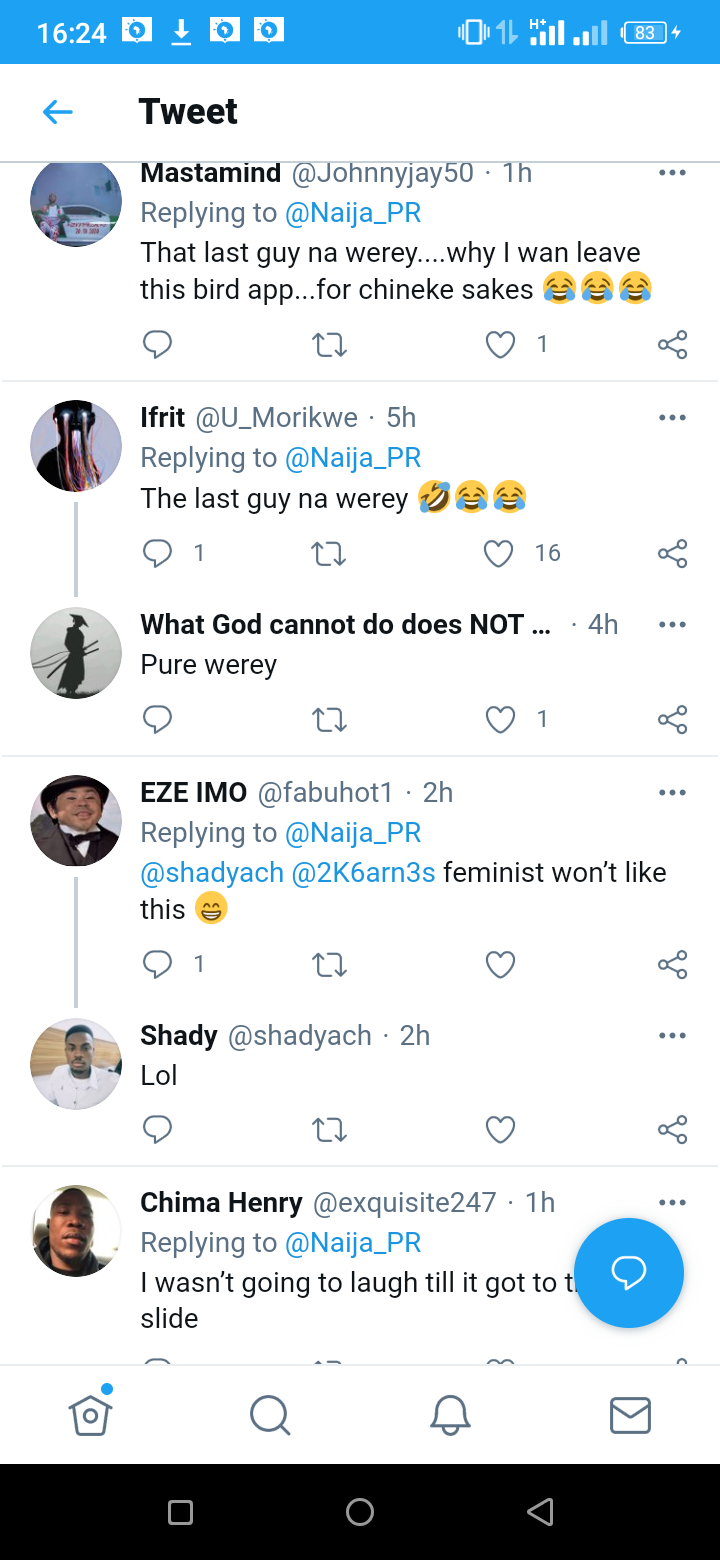 Content created and supplied by: Exceledu (via Opera News )