This is the story of a Nigerian woman who left her husband and children in Nigeria and traveled to United kingdom.
In the video that is being shared may be difficult for someone who is too emotional to watch.
The woman surprised her family by returning back to Nigeria from UK unannounced, after 17 years.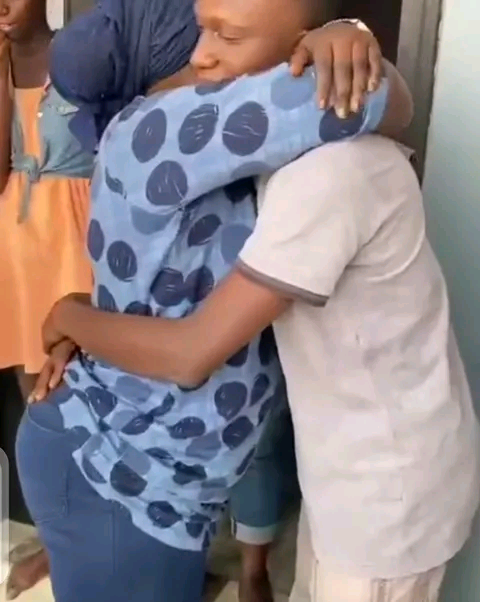 The video surfaced online some hours ago, the woman purposely allowed the video recorder to record her coming back, just to see her family's reactions.
In the video, the woman was seen, wearing a blue jean and a blouse as she made her grand entry into their compound.
Reaching the entrance of the main building, her family members quickly ran towards her and embraced her.
Her husband quickly broke immediately he saw her from afar, other children bursted into tears of joy.
It was a very emotional moment for the family as they all took turns embracing their mother.
At the end, she finally hugged her husband and they all rejoiced as they got reunited after these many years.
Many viewers also claimed that they she'd tears after seeing the video.
See the video below:
Content created and supplied by: Bestbabytalk (via Opera News )