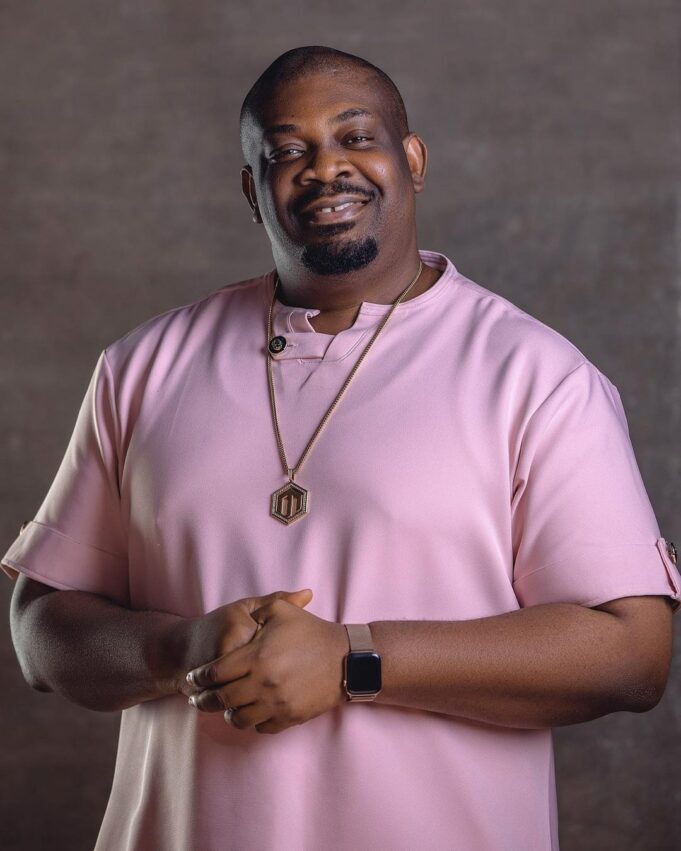 According to a Facebook post that was made by a female user, whose name is Annastasia Michael, she has alleged that a Nigerian musician, producer and the owner of Mavins Record Label, Don Jazzy is her destined husband and that, she has been keeping herself pure because she knows that Don Jazzy is her destined husband from heaven.
Annastasia Michael made it known that it has been revealed to her countless times that the record label owner is her husband and that, she has never fallen in love with any other man in her life except Don Jazzy.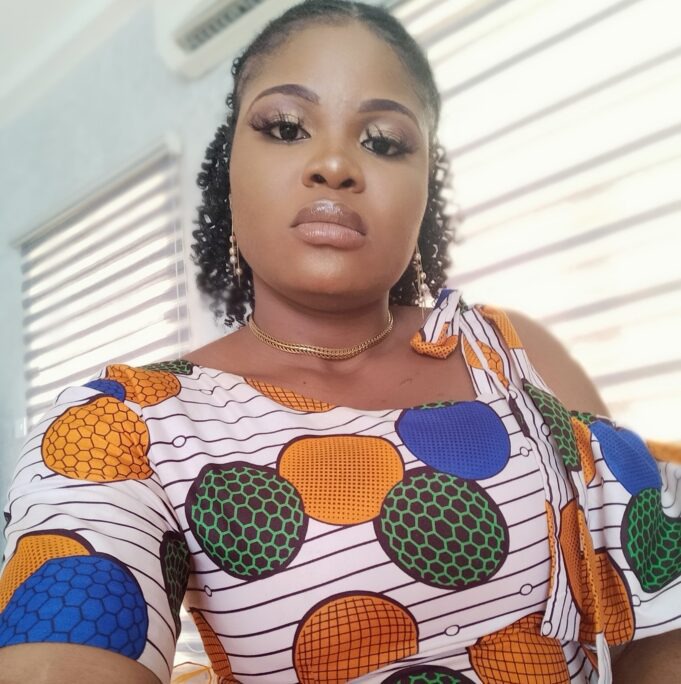 She further said that whenever she looks at his picture, she will immediately feel relieved from the depression she is suffering from and that she has more than million of Don Jazzy's photos in her gallery, as she told people who will be reading this post never to think that it is just mere crush.
She said, she sees him in her dream whenever she is sleeping and that she saw him cooking noodles for their twins in the last dream she had before making this facebook post, as she woke up back to reality when he wanted to start feeding them.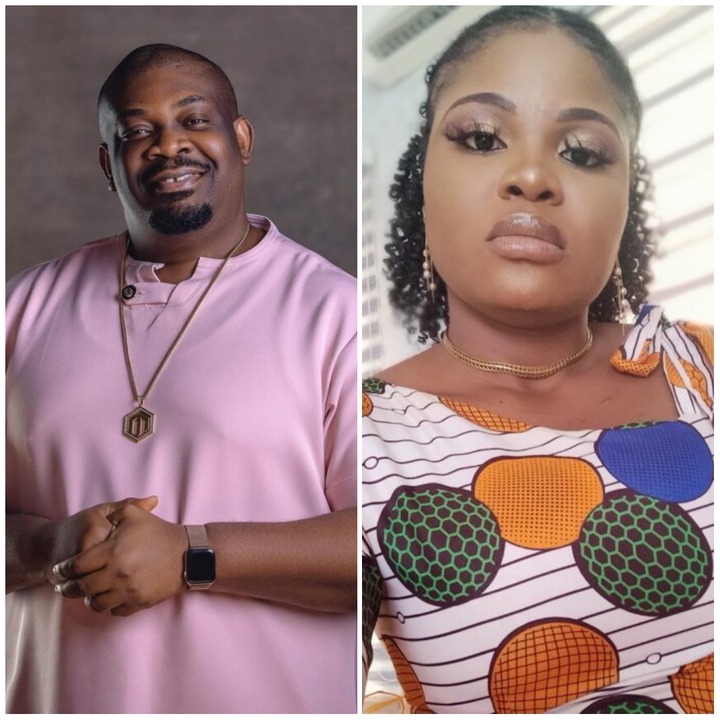 While concluding, she made it known that she has been preserving herself till her wedding night with him, and that she just realized that they were both given birth to in the month of November.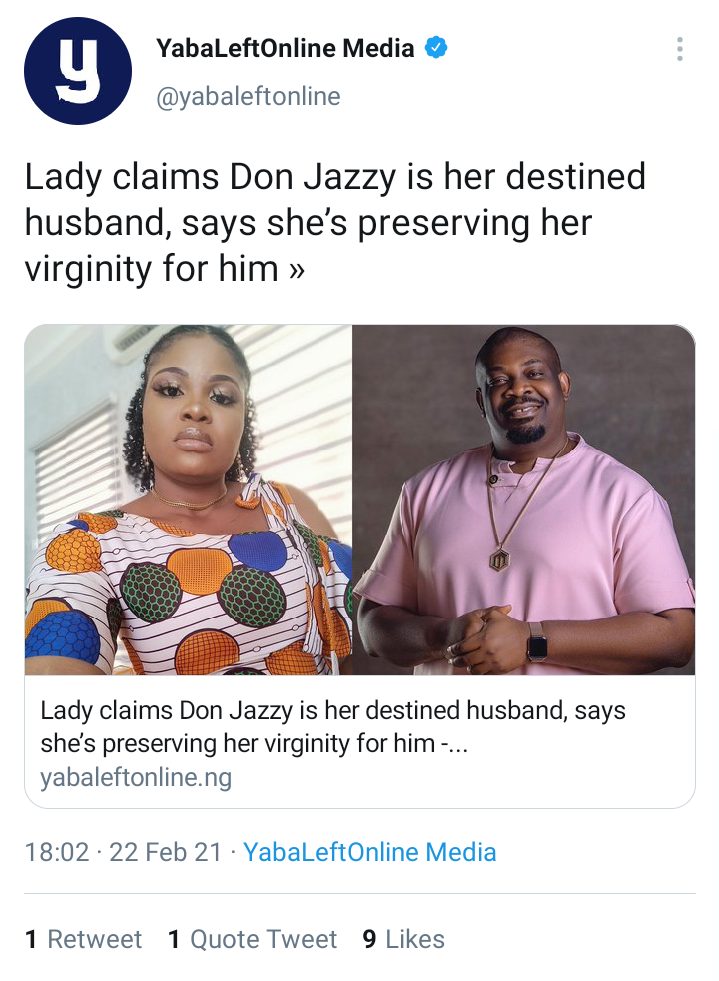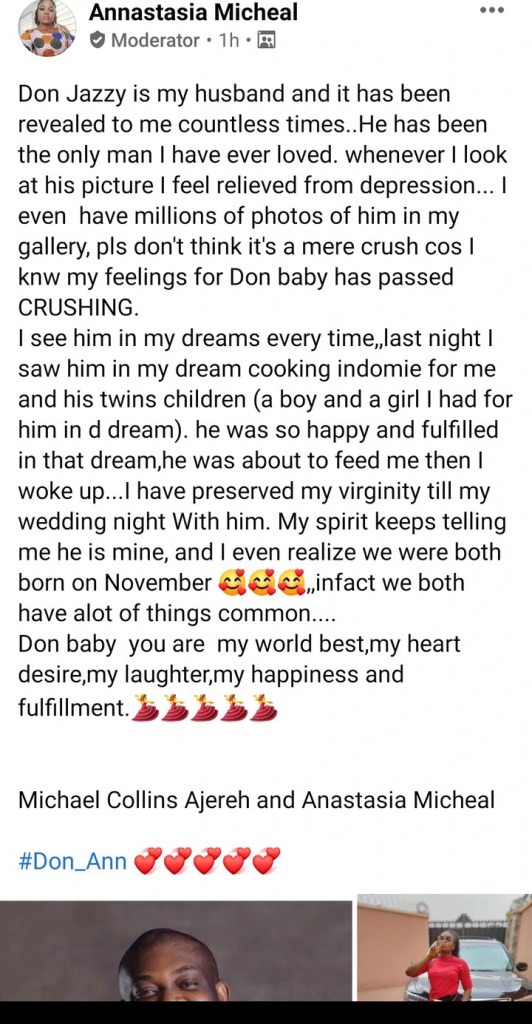 Content created and supplied by: HolyReligion (via Opera News )