The News has been making wave as to how Suleiman Muhammed married his late brother's Fiancee shortly after his death. Recall that Abubakar, The Elder brother to Suleiman died during a gun duel with Bandits in Gwari in February. Also recall that he died some weeks to their wedding Which the preparations was ongoing before his demise.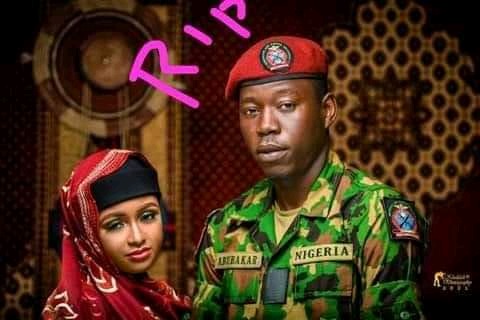 Equally recall that After the death of Abubakar, News surfaced that his fiancee got married to his Younger brother, Suleiman of which the news really attracted a lot of reactions. Well, Suleiman has decided to open up as to why he got married to his late brother's Fiancee when the death of his brother has not even gotten to 2 months. In his interview with BBC and reported by Sahara Reporters, Suleiman made it known that he love his late elder brother so much and won't do anything that will ruin their love.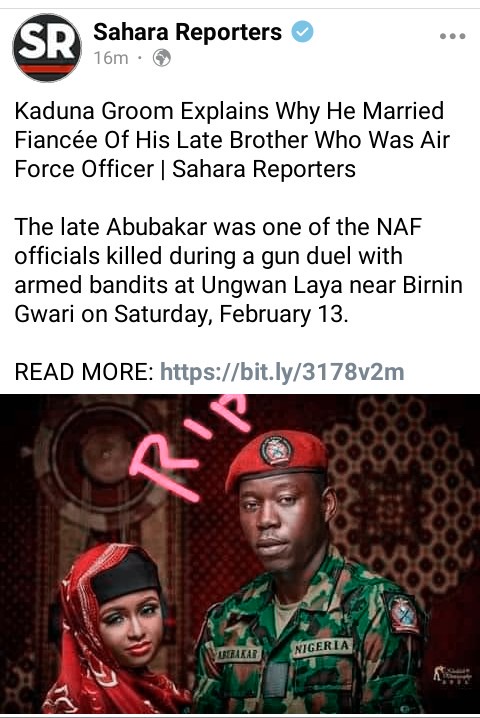 Explaining why he married the lady his brother was supposed to marry before his death, he said, it was the decision of both families that they should continue with the Marriage. According to him, he said the lady told her family that she like him that instead of calling off the wedding, let her get married to him. The lady's family sent message to his family telling them of their daughter's decision so they all agreed that they should be married. That was why they got married.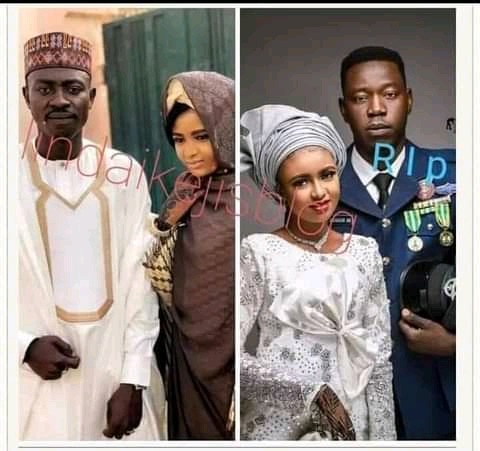 Talking about whether he had a girlfriend before the Marriage, he said he had but the lady Understood with him and allowed him to go. 
Nigerians have been talking and saying different things but there are things I want you to understand here;
1. Abubakar and the lady were not Married before his death. They were only preparing for Marriage before the unexpected happened. 
2. Since their culture permits it and their families agreed to make it happen, we don't have to crucify them. 
3. You should equally Understand that the young man don't care about what you say. During the interview, he said his friend used to show him what people were saying about their union but he don't care. So whatever you say won't affect the young man in anyway. To me, I believe he did his brother a great favour by not letting the girl to go to another family.
What do you think? Please share.
Content created and supplied by: Petertech (via Opera News )