Muyiwa Ademola: I left the theater to serve my community.
Every human being plans to reach a higher place, and the person does not rest until he reaches his destination.
So it was with the famous theater actor, Muyiwa Ademola, popularly known as Muyiwa Authentic.
Muyiwa Ademola announced on his Instagram account that he was ready to join the country's political party, and that he would contest in the 2023 election.
Ademola will be resting for a while from the theater, and will face political action as it has been in his dream for a long time.
The theater actor is also set to run for the Senate seat in the 2023 general election.
Ademola said: "Human service is a living wage that pays the price of living, according to Muhammed Ali. After that, I am now out to serve my country and my people.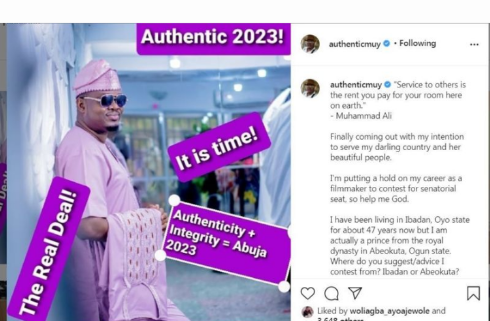 I'm looking for a little bit of theater work to compete for the Senate position, may God help me.
Muyiwa Ademola who settled and lives in Ibadan, and for 47 years he was the son of a royal family in Abeokuta, Ogun State.
The famous actor is asking his fans where they feel or can advise him to compete in the coming election.
He asked if he should compete in Ibadan where he has lived for a long time or Abeokuta, his hometown.
And let's not forget, Ademola was the first to ask his fans to guess and mention his Muslim name because he has an Islamic name given at birth.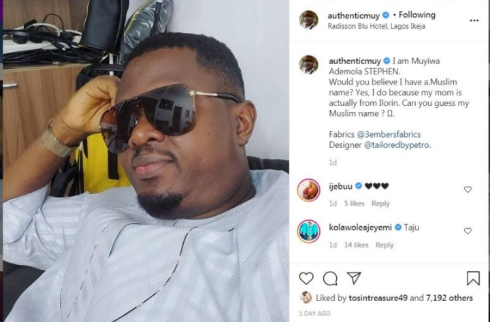 The actor claimed that he was born in Ilorin to his mother, and that his father named him Muyiwa Ademola Stephen but also gave him a Muslim name.
Content created and supplied by: Nazarene (via Opera News )