Good day readers, moments ago, a photo was uploaded to Facebook by the official page of YabaLeftOnline which has stirred mixed reactions from people.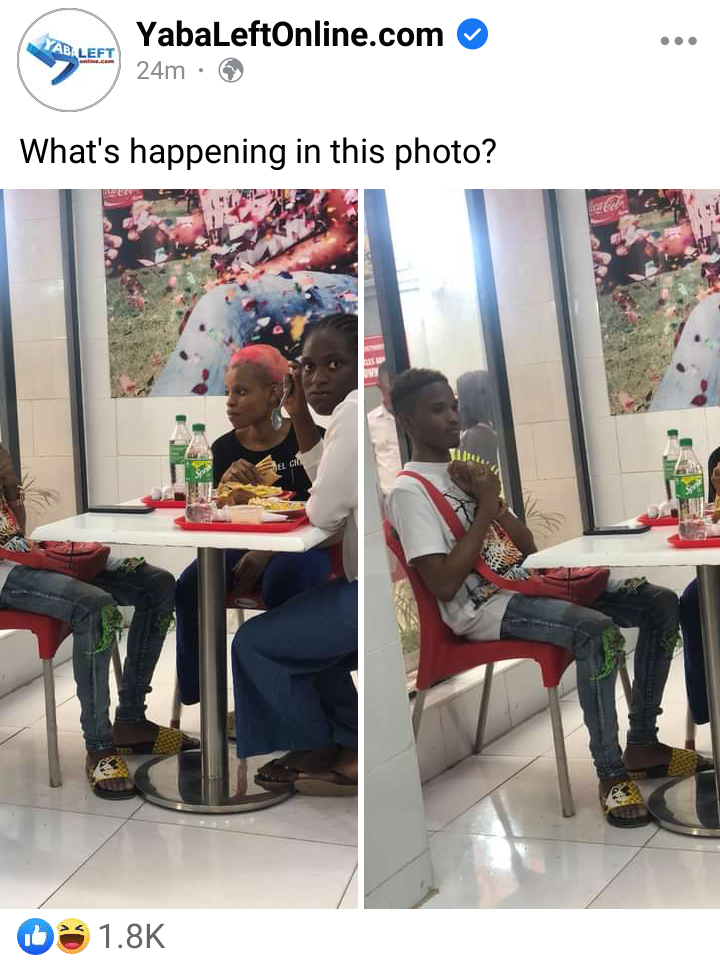 The photo which was captured by an unidentified person shows a guy and two ladies in a restaurant, and according to the photo, while the two ladies enjoy their special delicacies, the guy sits quietly, and it looks like he's lost in thoughts.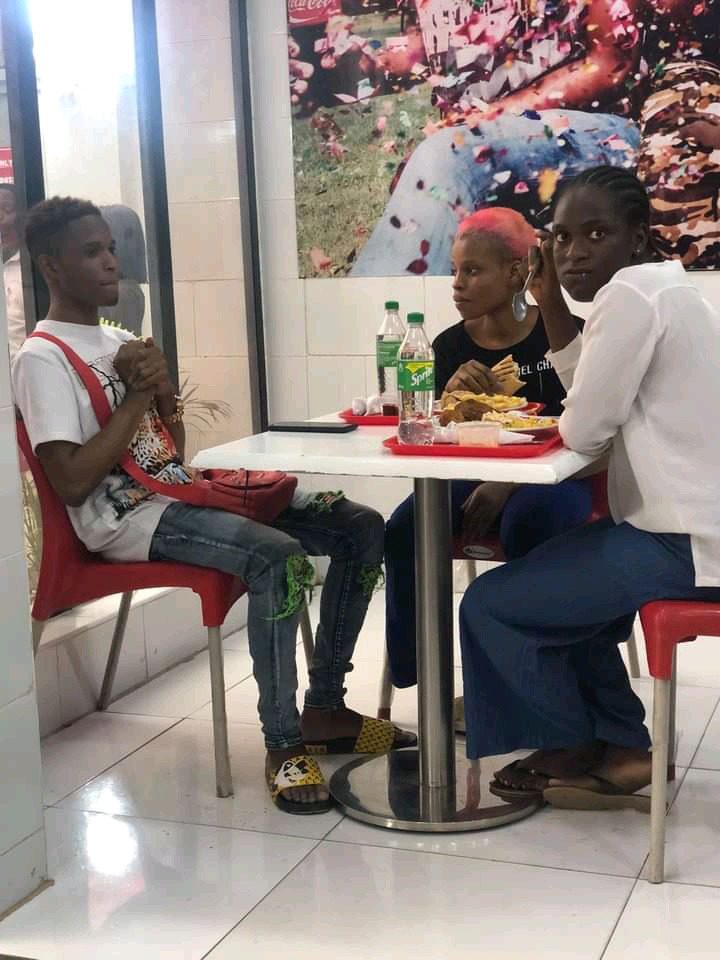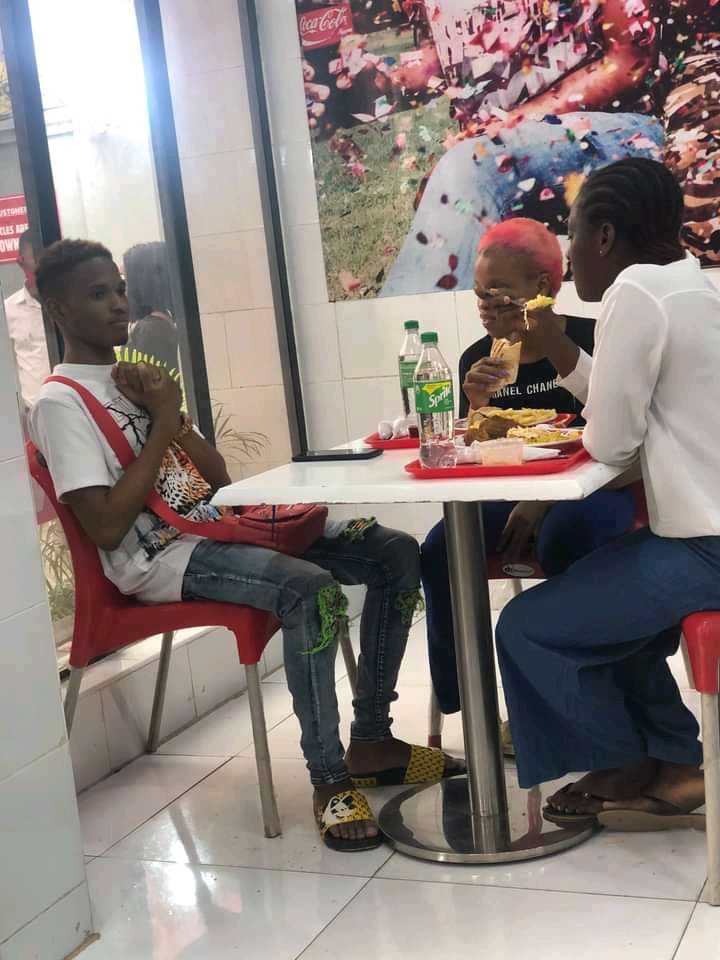 Reacting to the topic of the post which asked: "What's happening in this photo," people stormed the comments with their different theories.
Oluwagbemiga Oyewole wrote: "The boy is sacrificing himself for his loved one and her friend. Good example of boyfriend material in a relationship."
Oyeyemi Olorunfemi Awe wrote: "The guy is a shy type that doesn't like people to see the way he eats. So he had already decided to always eat only in his house, and not in a public place like this."
George Iyua Tseen wrote: "In the picture, I see a "gentleman" sacrificing for the other selfish gender."
George Emeka Okere: "She brought a friend and he couldn't pay for three. This is lent and he is fasting."
Amina Samuel wrote: "If I was a boy and I invited my girl out and she came with her friend she will pay the bill because I don't like what I hate."
See other reactions below.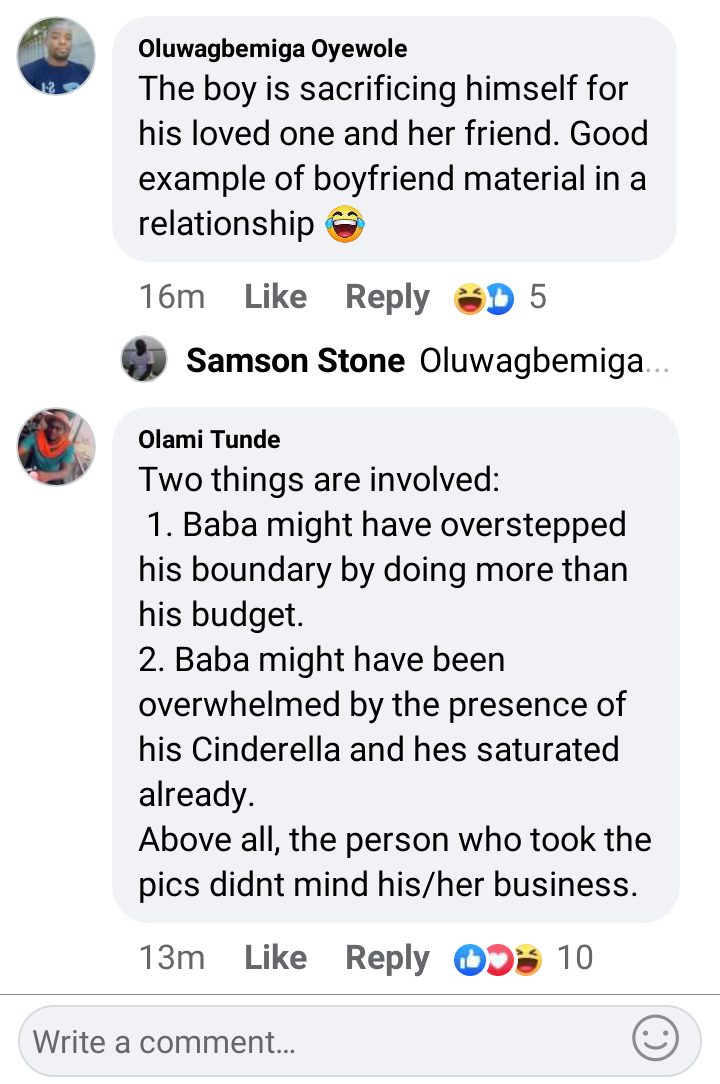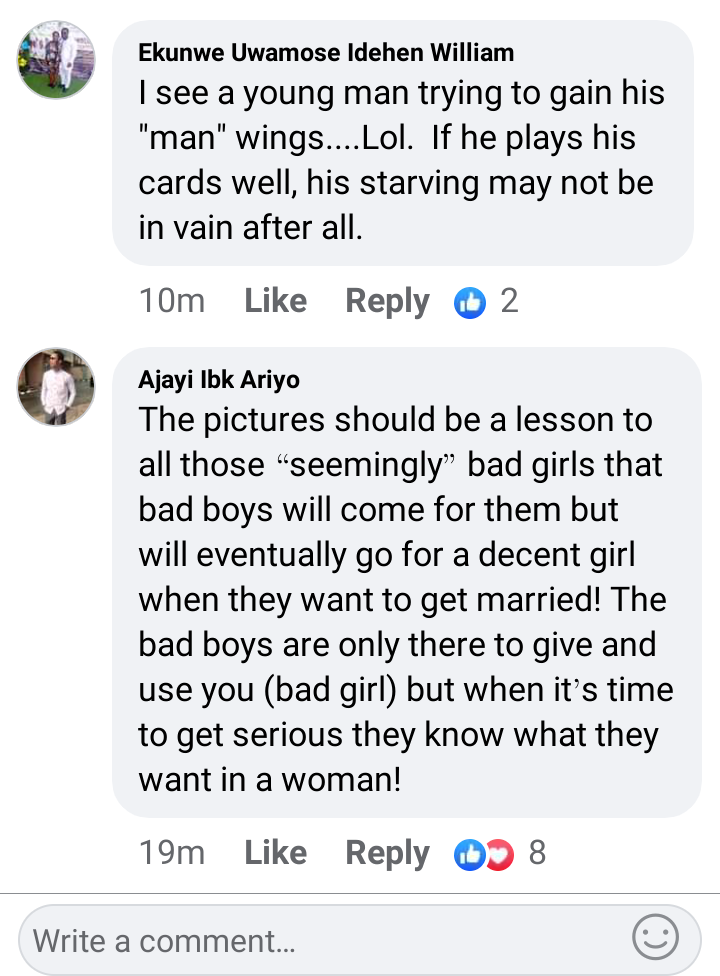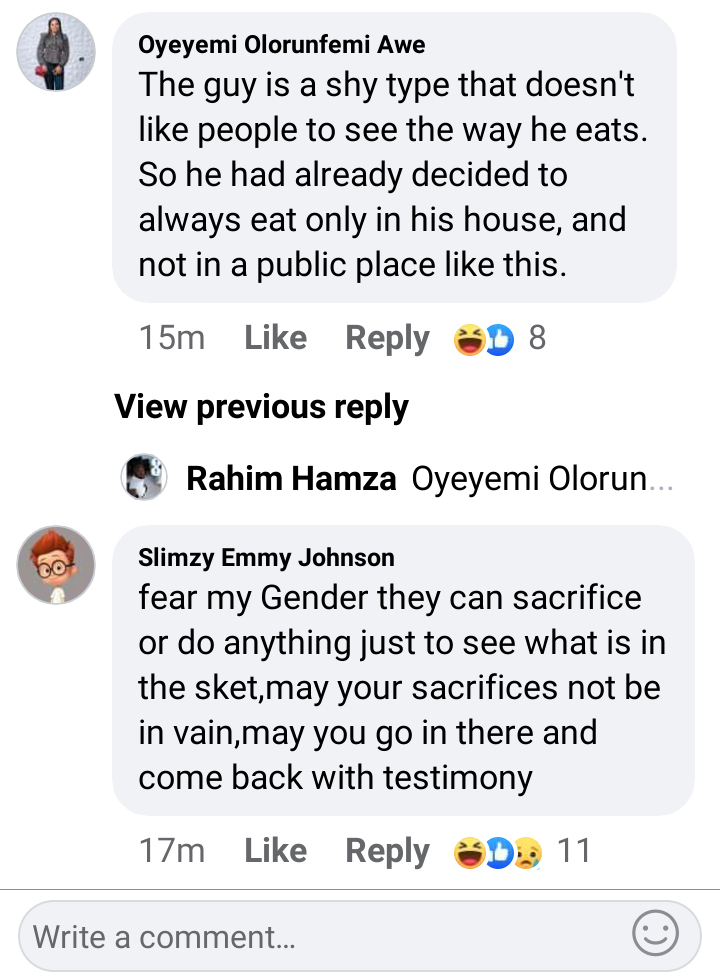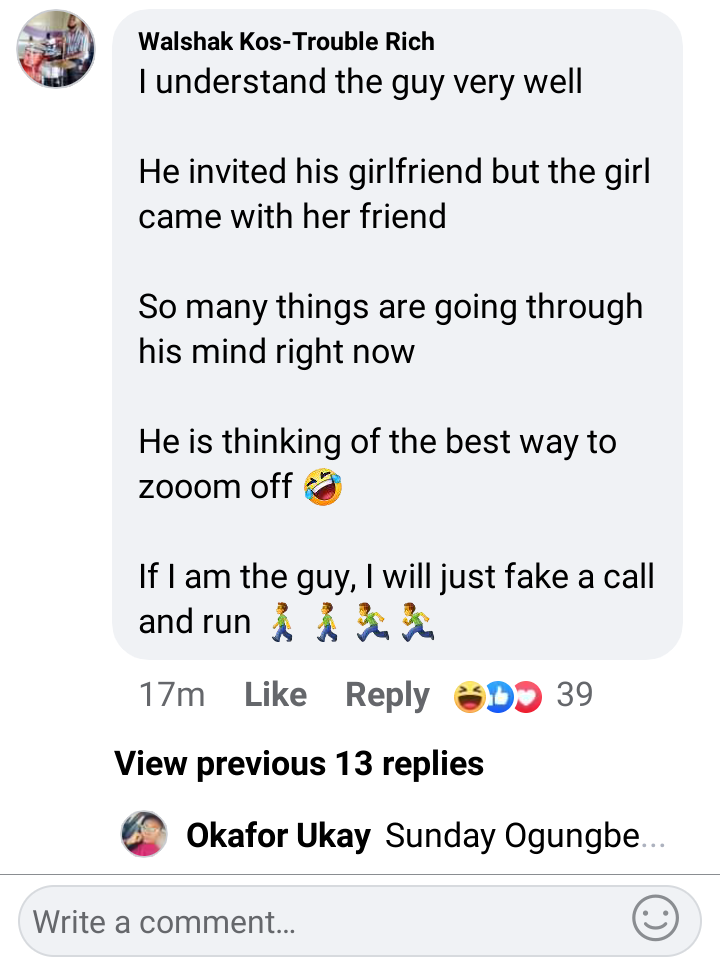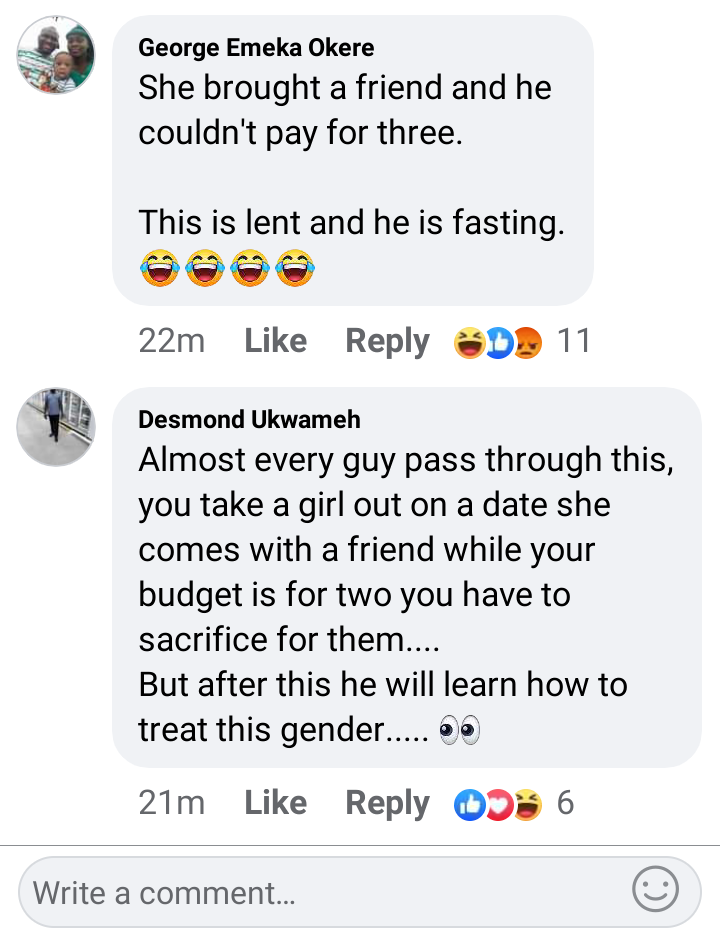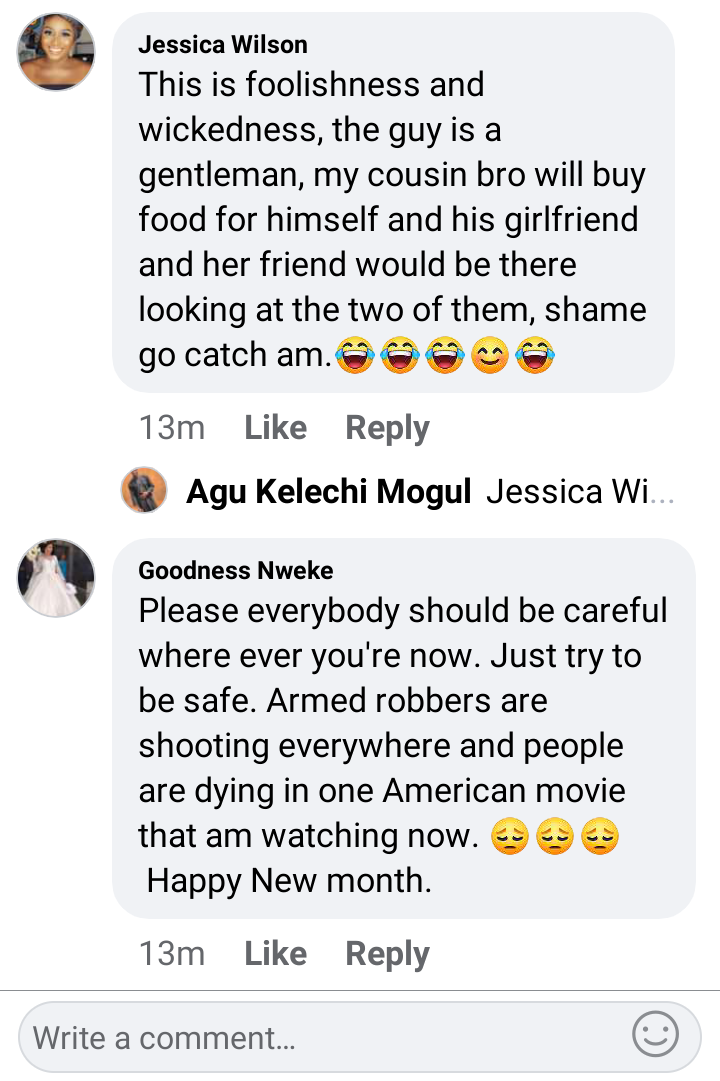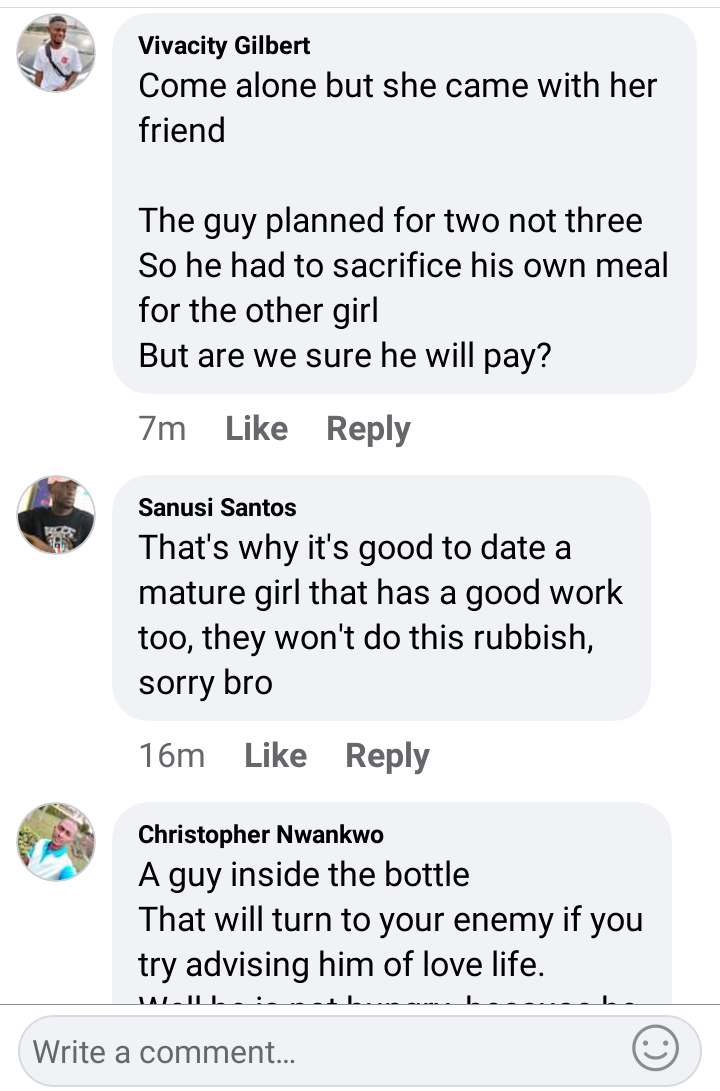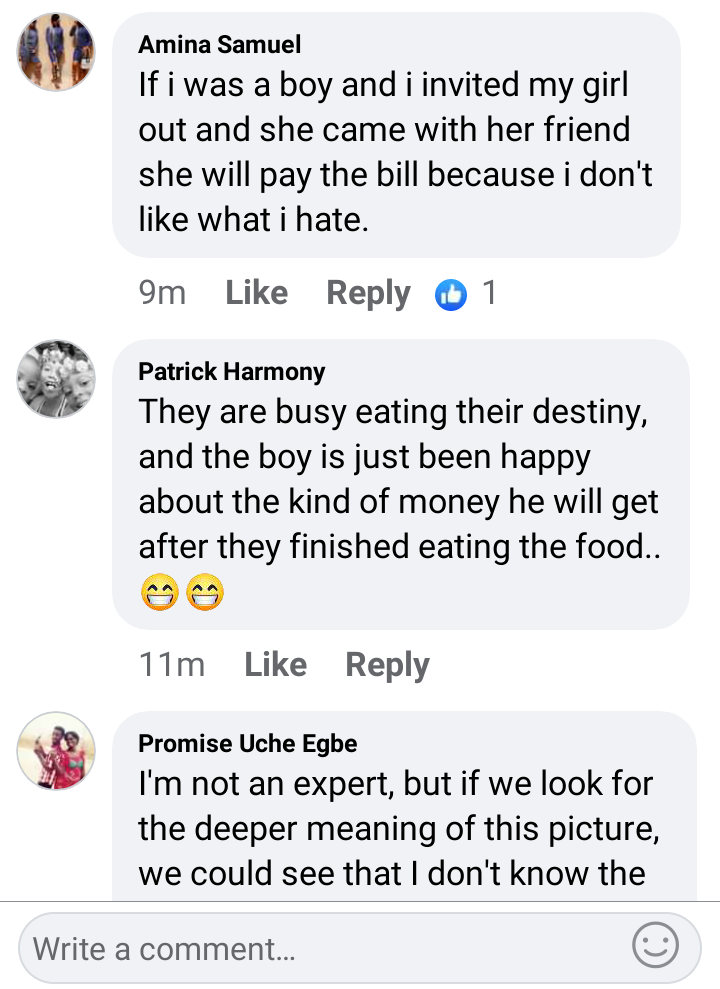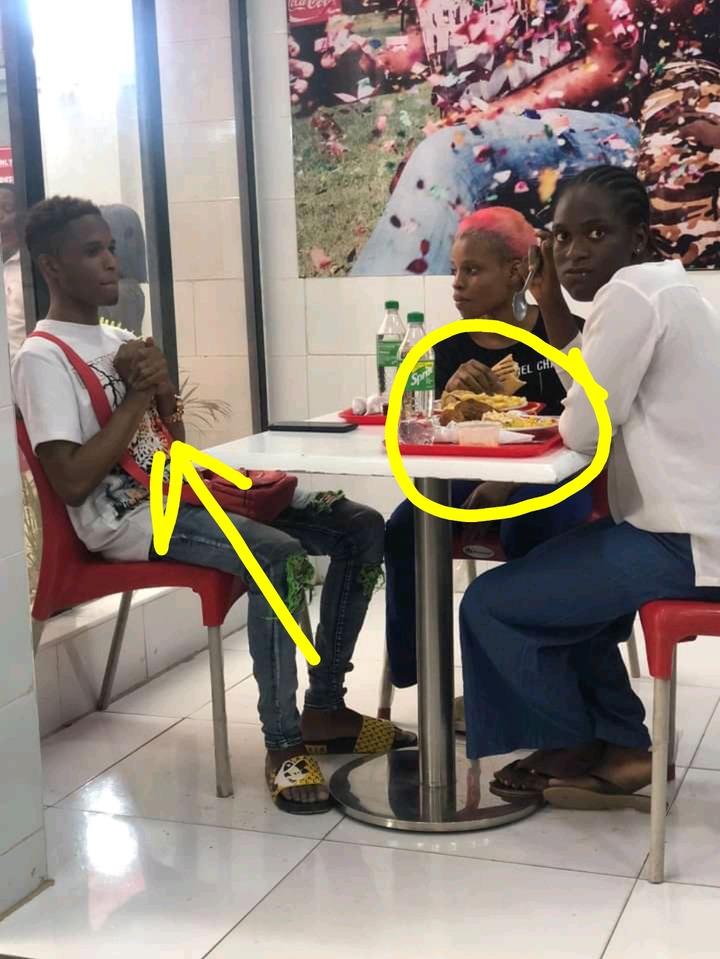 Looking at the photo, what can you say about this guy and the girls, and how can you translate the photo?
Content created and supplied by: IzzyArticles4You (via Opera News )