Aubrey Drake Graham was born on October 24th, 1996, in Toronto, Canada. Drake grew up with music running in his blood. His father, Dennis Graham, was the drummer for the Legendary rock "n" roll star Jerry Lee Lewis. Drake's father happens to be an African American Catholic, while the mother is a white Canadian Jew.
Over the years, Drake has barged many awards in his music career. A lot of changes has taken place on Drake, a proof that change is constant in life.
A deep look into these before and after pictures of Drake below is a proof of the great transformation Drake has gone through over the years.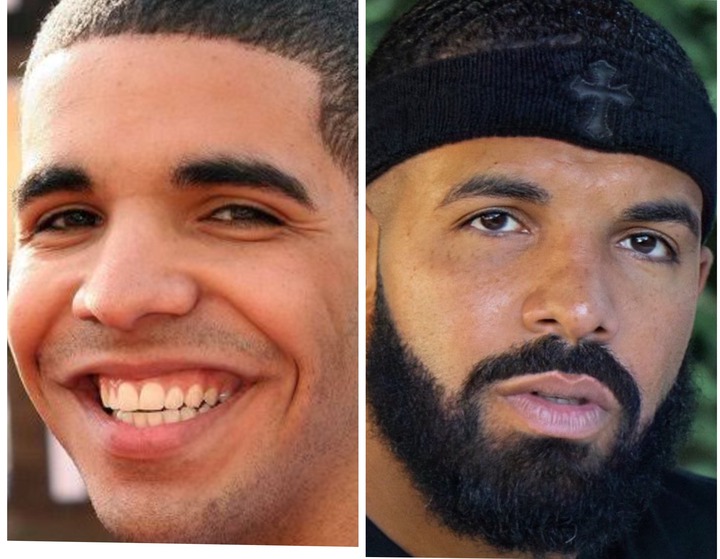 From the above picture, you could detect the transformation, ranging from skin color, beards and nose.
For me, I prefer the Drake now than the Drake before. The old Drake without beards is a little bit pale. But the Drake now with full beards looks more mature and handsome.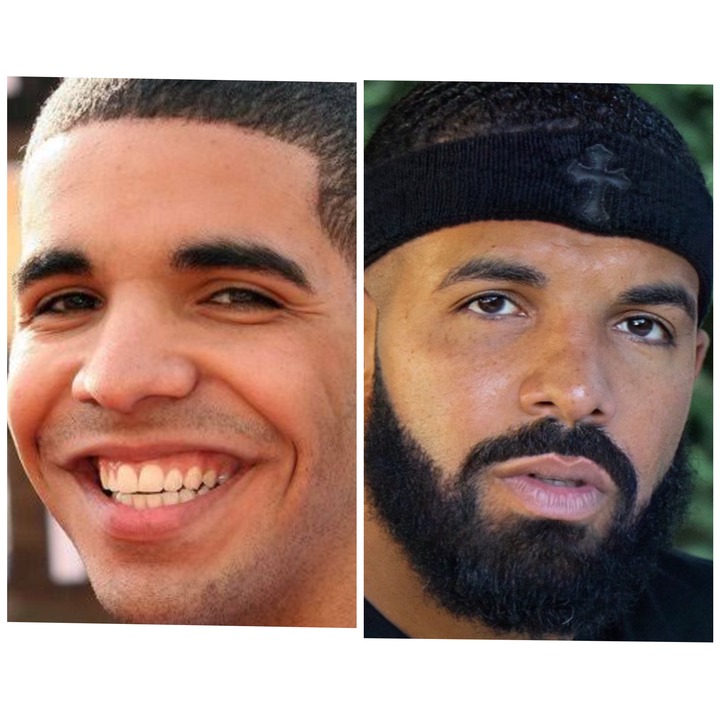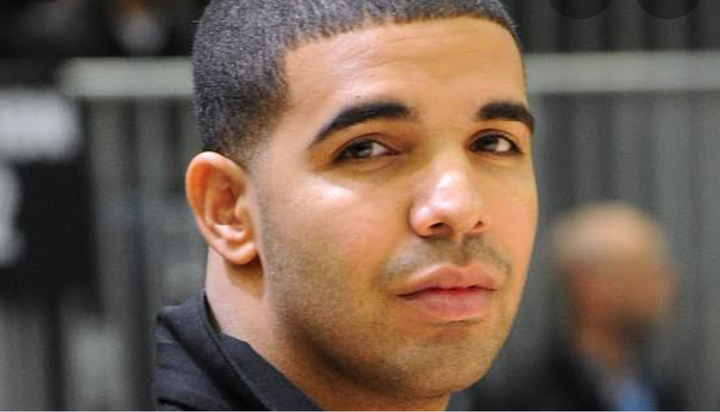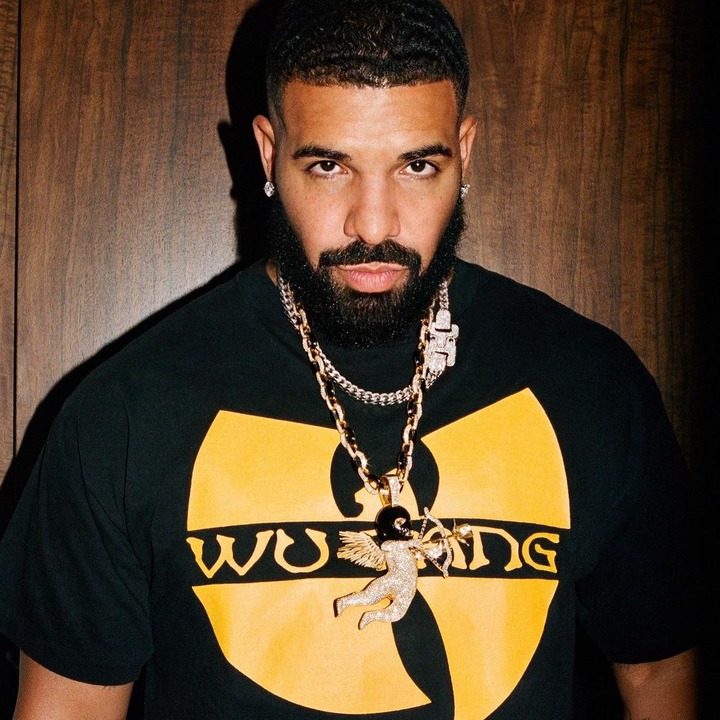 Which one do you prefer?
The Drake before or the Drake after?
Drop your opinion in the comment section.
Don't forget to like and also share across, for other people to see.
Content created and supplied by: Henrblakes (via Opera News )