15. Jake Gyllenhaal Before & After
Having made a name for himself in films such as Donnie Darko and Brokeback Mountain, Gyllenhaal trained intensely to get in shape for the boxing film Southpaw. After training for six months, including at the Vegas gym of Floyd Mayweather, Jake put on 15 pounds of muscle!
14. Adele Before
This multiple Grammy Award-winning singer is seen here posing at the 2016 Grammys. Prior to her body transformation, this English songstress won a whole host of awards for her breakthrough album, 21.
Adele After
Since the success of her albums 21 and 25, however, Adele seemed to have disappeared off the map for a few years. Judging by this photo, she still kept plenty busy, having lost approximately 100 pounds in the last year!
13. Chris Pratt Before & After
In order to prepare for his role in Guardians of the Galaxy, Chris Pratt underwent an intense training regime. Here we see transformation of Chris Pratt's physique from 2009 to 2013!
12. Kim Kardashian Before
Here, we see Kim Kardashian when Keeping Up With The Kardashians first hit the air. At this time, Kim only enjoyed partial fame due to being close friends with Paris Hilton as well as being the daughter of Robert Kardashian — a defense attorney who took part in the O.J. Simpson case.
Kim Kardashian After
Since becoming a media mogul, Kim has undergone the knife on several occasions, including botox treatments, fillers, and laser treatments for her stretch marks. She is also a fitness fanatic, doing up to 90 minutes of intense physical training every day!
11.Khloe Kardashian Before & After
In addition to changing her hair from its natural brown color to blonde, this member of the Kardashian underwent plenty of cosmetic surgery, including fillers and nose surgery. What's more, she was able to lose a massive 35 pounds through intense physical exercise!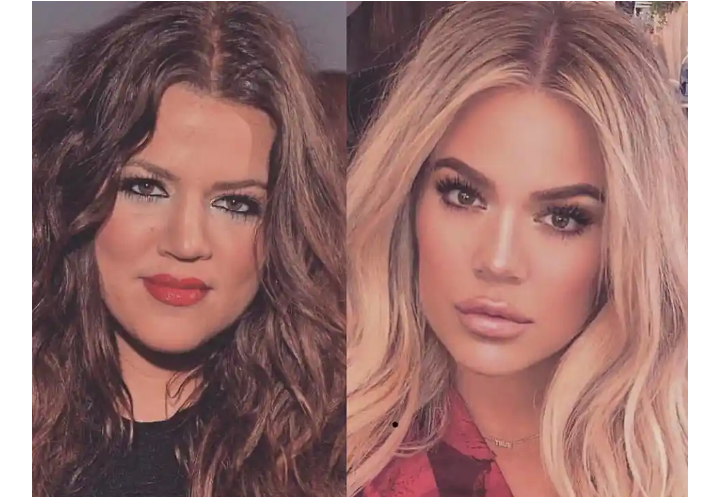 10. Drake Before & After
Over the past decade, this Grammy Award-winning rapper has truly evolved from boy to man! While he used to have a clean-shaven look with a more conventional buzz cut, he now sports a fade as well as an impressive beard.
9. Christian Bale Before & After
This Hollywood has undergone so many body transformations that he may as well called "the chameleon"! From becoming underweight for The Machinist to becoming obese for Vice and even reaching peak fitness levels for The Dark Knight trilogy, there's no length to which Christian won't go for his film roles.
8. Chris Hemsworth Before
Having begun his acting career back in 2002, this Australian actor has always exhibited an impressive physique. While he impressed TV audiences with his performances on soap opera Home and Away, his later film roles required him to forego his shredded yet lean physique.
Chris Hemsworth After
After scoring the lead role in Thor, Chris knew that it was time to get into superhero shape. He underwent intensive training with a former Navy SEAL — putting on 30 pounds of pure muscle in the process! Now, Chris is revered for his beefy frame.
7. Jennifer Lopez Before
An actress, singer, and dancer, this multi-talented megastar made a name for herself in the 90s film classics Selena, Anaconda, and Out of Sight. This led to countless more starring roles for the triple threat, including movies such as The Wedding Planner and Maid In Manhattan.''
Jennifer Lopez After
At 51 years of age, J.Lo is showing no signs of slowing down! This superstar is currently in the best shape of her life, going to the gym religiously while dancing on a regular basis. What's more, J.Lo took pole dancing in order to prepare herself for her role in the 2019 film Hustlers.
6. Charlize Theron Before & After
Discovered because of her stunning beauty, this South African-born actress was unrecognizable during the 2003 crime drama Monster, during which she portrayed a real-life serial killer. Thanks to her convincing performance, she even won the Academy Award for Best Actress!
5. Jared Leto Before & After
Yet another actor who changes his body as frequently as some people change clothes, Jared put on a whopping 62 pounds in order to fill the role of John Lennon's killer in Chapter 27. But don't worry — he regained his chiseled physique soon after thanks to a "master cleanse"!
4. Natalie Portman Before
This Academy Award-winning actress began her acting career at the tender age of 12 alongside Jean Reno in the action-thriller Léon: The Professional. Since then, Natalie has received wide acclaim for her performances in the Star Wars prequel trilogy, Closer, and V for Vendetta.
Natalie Portman After
In order to prepare for her role as a troubled ballerina in the psychological horror movie Black Swan, Natalie lost 20 pounds through rigorous dieting and exercise. By the time of filming, she weighed as little as 98 pounds!
3. Hugh Jackman Before & After
While already considered to be an impressive physical specimen, this Australian actor went over and above to achieve an incredibly defined build. Here, we see how Jackman looked in the first X-Men movie, compared to his transformation in The Wolverine.
2. Gal Gadot Before
After winning the 2004 Miss Israel beauty pageant, Gal rose to prominence as a brand ambassador in advertising campaigns for several major companies, including Gucci, Captain Morgan, and Huawei. In 2009, she earned her acting breakthrough in the high-octane action flick Fast & Furious.
Gal Gadot After
Gal's career only skyrocketed from there, and in 2016, she received the role of Wonder Woman in Batman vs Superman: Dawn of Justice. In order to prepare for her Wonder Woman standalone film a year later, Gal did gym workouts, fight choreography, and horse riding for six hours per day!
1. 50 Cent Before & After
This iconic rapper lost nearly 60 pounds to play the role of a football player who is diagnosed with cancer in the 2011 drama, Things Fall Apart. Initially boasting a beefy 214-pound physique, the rapper weighed just 160 pounds during filming.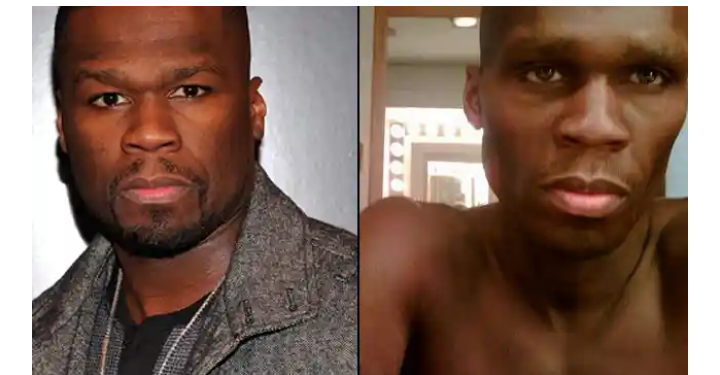 Content created and supplied by: Olufhemyy (via Opera News )