Success has a lot of things attached to it. To be successful is not beans and it's not something that can just happen within the space of one night. You are into this life and you must struggle as hard as possible to become one of those people they call successful.
Today being Sunday, a popular comedian who is known as Cute Abiola (also known as Lawyer Kunle) has decided to share some photos of himself in a Lawyer's attire. Cute Abiola was seen wearing the wig and gown that Lawyers do wear when they are going to court or somewhere official.
Cute Abiola shared those photos of himself in Lawyers attire through his Instagram page. The caption he used in captioning the post with a photo on his Instagram page is just an Emoji.
SEE ALSO: Check Out What Davido Just Said Again That Really Bursted The Whole Of Social Media Just Now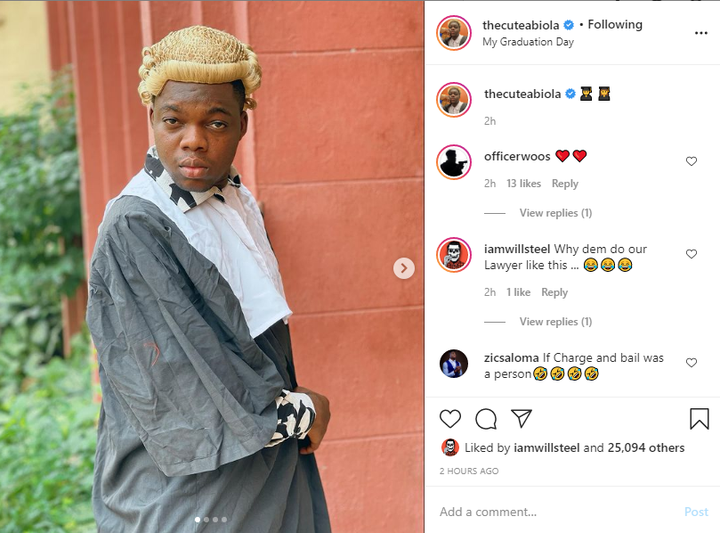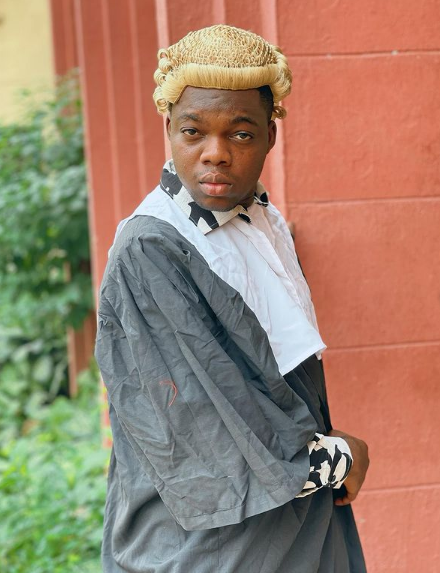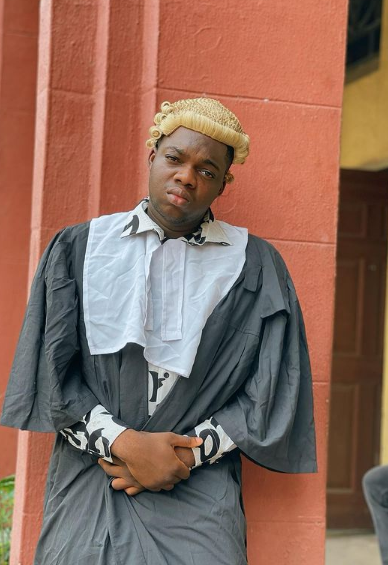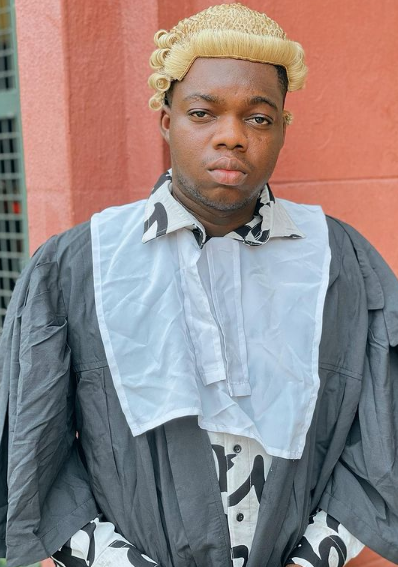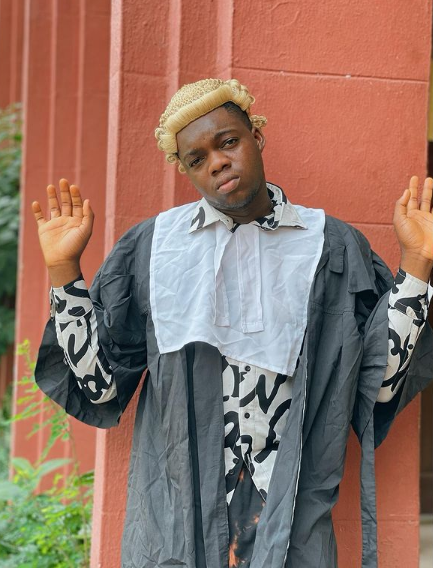 SEE ALSO: See The Message Tolanibaj Just Passed To The Whole World That Scares Everyone
With that, a lady on Instagram who is spotted as Cute Abiola's girlfriend has now reacted to this. The lady whose real name is Adedamola Adewale but popularly known as Adeherself reacted explaining that she's glad to have sacked him as his Lawyer. In her words, she said, "I am glad I sacked you as my lawyer."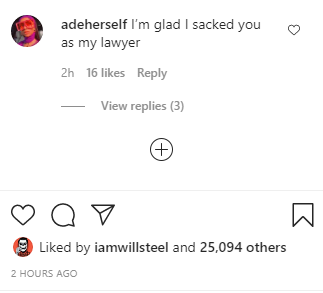 With this, Adeherself (Cute Abiola's fiancee or girlfriend) has said she is glad that she sacked Cute Abiola, the popular comedian as her Lawyer.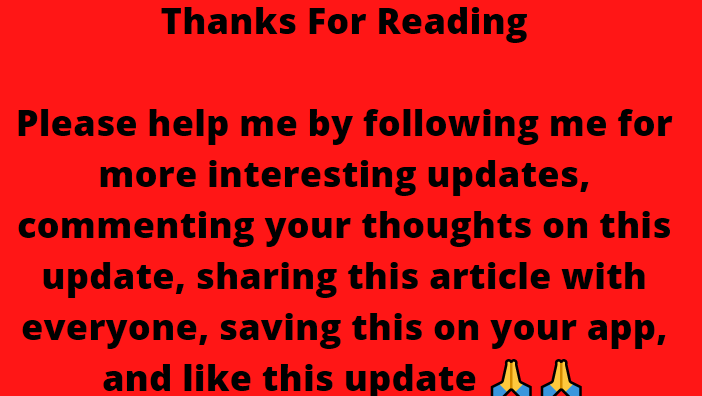 Content created and supplied by: CenturyBlog (via Opera News )