A Nigerian lady has taken to Instagram to narrate her ordeal in the hands of touts popularly known as "area boys" when she went to visit her mother in Ikorodu.
The lady claimed she was about visiting her mum in Ikorodu when some area boys attacked her and almost stripped her naked for having the tattoo of popular cross dresser Bobrisky.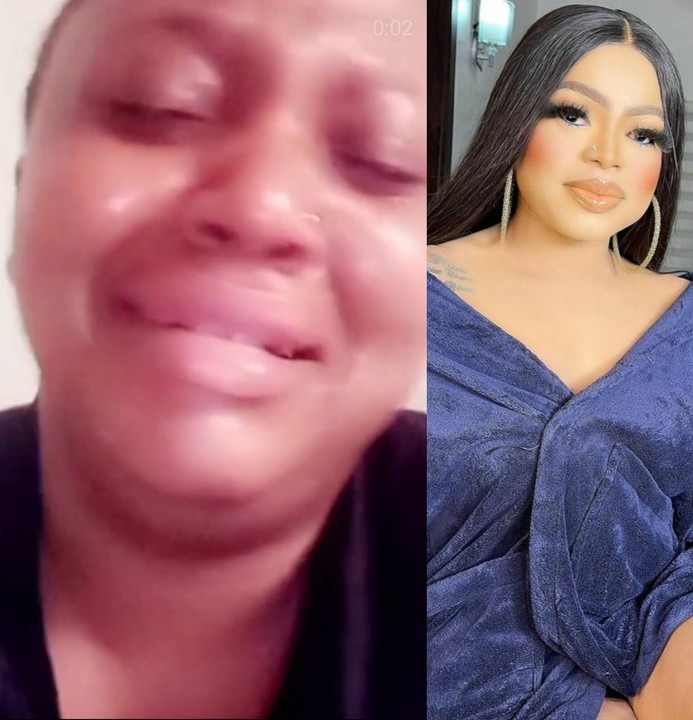 The lady, going by the name official ewatomigold1, said she was standing and waiting to get a bike when some guys approached and started asking her if she was the shameless lady that drew the tattoo if Bobrisky in her back.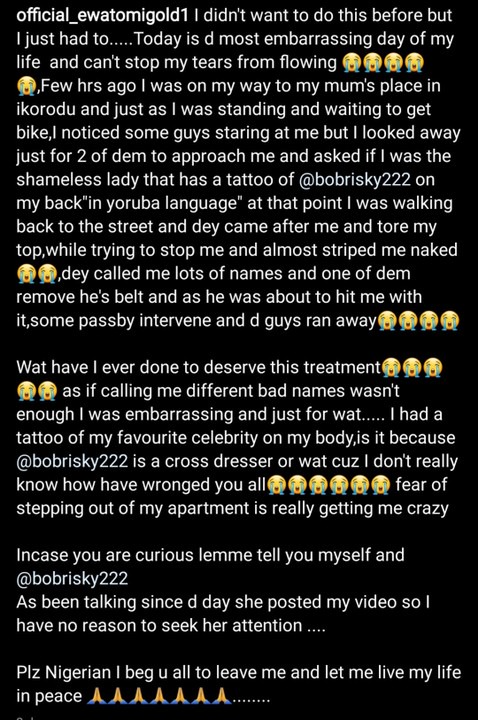 The lady claimed to have gone through a lot of "embarrasement" as she was called horrible names and was nearly beaten if not for the timely intervention of passersby.
Narrating her ordeal, Nigerians have also taken to social media to share how they felt about 5he incident with some accusing the lady for trying to chase clout and win favour from Bobrisky, while others were sympathetic.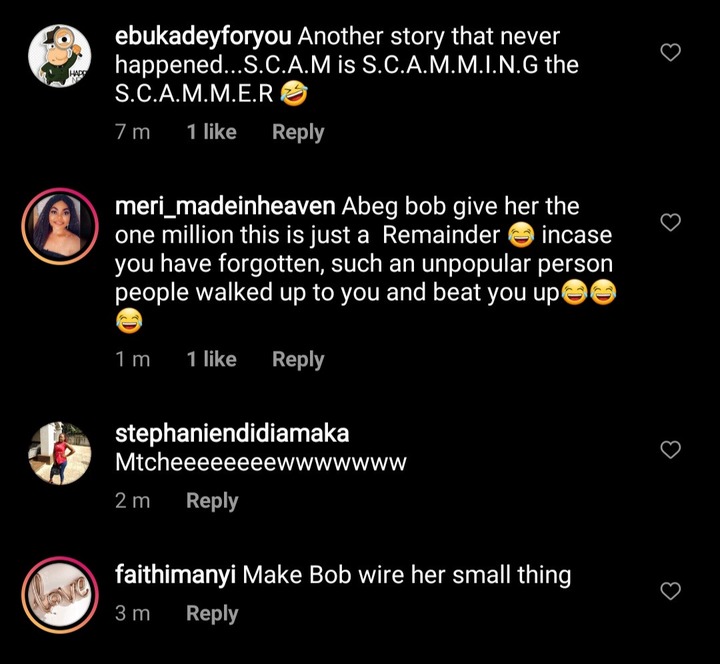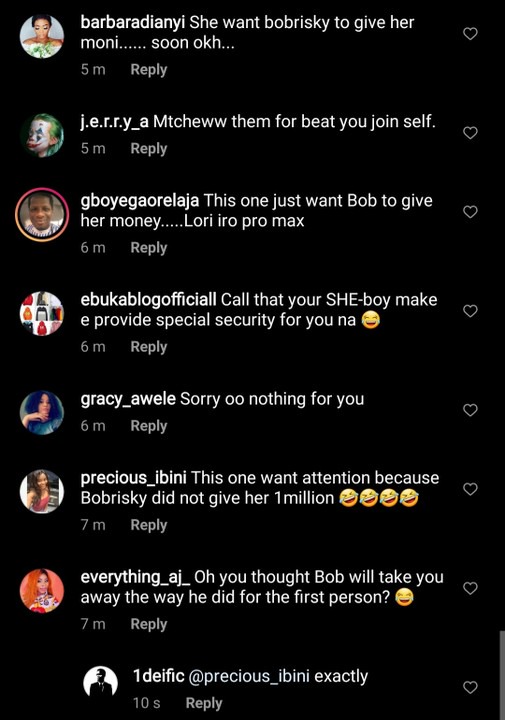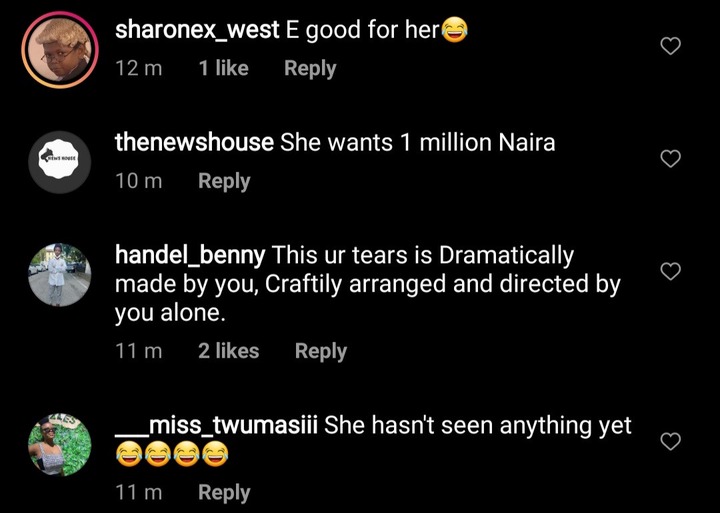 Bobrisky has gained a lot of fans over the years both in Nigeria and abroad, and tge news of fans going the extra mile of tattooing his face and initials on their bodies is becoming very common.
Content created and supplied by: GideonOgbike (via Opera News )