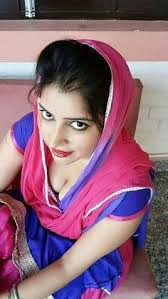 Esther went back to her hostel, holding preciously the gift she had received from David. She smiled as she thought of him. "I am so glad we are still friends.
I don't know what I could have done if he stopped seeing me as his friend" she thought to herself. She rushed to the hostel as it was getting quite cold that night. Angela had gone to bed quite early.
Esther opened the door of the room and she couldn't believe what she saw: the lady that Janet had come with was lying on top of Janet, kissing her passionately, both of them naked. Esther shouted "Jesus!" and ran as fast as she could. She trembled as she stopped near the entrance of the hostel to catch her breath.
"Oh Lord, what have my eyes seen today? What abomination is this?" she said to herself. She picked up her phone and called Angela, but she was not responding. 'I am sure she is sleeping and has put her phone on silent mode.
What will I do now? I can't go back to that room, it's just too disgusting" she thought. She went to the public garden and sat down, breathing profusely. She imagined what to do next. She could not call David because she did not want to disturb him.
"This is unbelievable! Those ladies are dogs!" Angela shouted as Esther narrated to her the whole story during lunch time the following day.
Esther replied "My friend, I am still in shock. My eyes have seen evil. I wish I could move out of that place and find a new room. I am just disgusted at this!" David was also listening to their conversation. He shook his head in shock and said "I am not surprised. These cases are frequent at the university. You will just have to learn to deal with it and be courageous enough to wait until next year when you will be given the opportunity to change rooms"
1 YEAR LATER
Esther, Angela and David were still the best of friends. Esther had narrated her situation to David and he asked her to just hold on and allow time to play its course: just as her mom and Angela had advised. Jacob was still the same old, proud Jacob that he had always been.
Despite his terrible behavior, Esther could not do anything about it as she did not want to disobey her father, who had become so acquainted with Jacob. "Jacob is truly my son" Elder Barnabas would say. Jacob had bought him a second hand car and helped him buy seeds and all the necessary items he needed for his farm.
Elder Barnabas had finally taken his retirement and was happy working on his farm. Jacob visited Esther at the university at least twice a month. Every time he came to the university, serious quarrels broke up between him and Esther because he suspected that Esther was seeing David. Esther had tried to deny, but Jacob was always threatening to leak the information to her father.
On the other hand, David was even busier because of school and his business which had grown quite fast: he now had a medium sized shop just opposite the university. He had employed a young boy to take care of it and he was making some good profit. Esther was now sharing the same room with Angela, and she couldn't be happier. Naomi and Janet were still in the same room, this time around with the young lady that hanged out with Janet.
They were preparing for their end of year exams for the second year. Angela and Esther were busy revising. The second year exams were quite tough as they would determine the continuity of their studies.
David, on the other hand was now in his third year and striving to enter his fourth year. One day, as David was resting in his room, someone knocked on his door. His roommate opened the door and heard a man's voice mention his name. His roommate asked the man to enter. David looked at the man: he was quite an elderly man.
David looked surprised because he had never seen him anywhere. "How can I help you sir?" he asked as he stood up from his bed. The elderly man looked at him and said "Is it possible for us to have a chat outside, in private?" upon hearing this, David's roommate excused himself and asked the man to stay in the room as he went outside. "Thank you my son. May God bless you. I promise I won't be long" the man said. David asked him to take a seat. He offered him a drink, but the man refused to take it. David sat down to listen
David: You are welcome sir. Please how can I help you? I must admit that I can't seem to know who you are.
The man: Yes indeed, You might not know who I am, but I know who you are. My name is Elder Barnabas and I have come all the way from Gemba, a six hour journey from this place.
David was breathing fast, He couldn't believe that Esther's father had come to see him. He wondered the reason for his visit.
David: Elder Barnabas? Are you my fellow student Esther's father?
Elder Barnabas: Ehen! You have guessed right. I am Esther's father, her only father who cares so much about her. I am the one that toiled day and night just to find money to send my daughter to school
David: You are welcome sir, Esther has said so much about you. Please what brings you here sir?
Elder Barnabas: Oh really has she? Hope she has been saying good things about me?
David: yes she has, sir
Elder Barnabas: Very well then. Well I came all the way from Gemba to see you as I have received reports that you have been trying to be an intruder in the relationship between daughter and her fiancé Jacob.
David: But…
Elder Barnabas: Shut up! Is this how you talk to your elders? Do you cut their speech abruptly like this?
David: I am sorry sir
Elder Barnabas: I don't blame you. Most of you city boys have no respect. So as I was saying, I have received reports of how you are trying to come between my daughter and her fiancé.
I have worked so hard for my daughter to reach the level she has reached today. I have spent my energy and time to make sure that she grows into a beautiful and well-mannered lady and eventually find a respected man to marry her and I will not allow anyone to destroy all that I have worked for. I know both of you are young and think that you can play with your lives anyhow, but I want you to know that my daughter is not the kind of lady that moves around with men. I sent her to university to study, not to hang out with small boys like you. Esther is engaged to Jacob.
All traditional rites have been observed and they will soon be getting married officially, by God's grace next year. That is why I have come all the way from Gemba to ask you my son to leave my daughter alone. Don't bring problems upon yourself that you will one day regret. See me as your father that can place a curse on your life if you try to do any evil to my daughter.
David looked down and shook his head in astonishment. He didn't know what to say or how to react. "Elder, I have heard all that you have said, but I want to reassure you that there is nothing between Esther and I. We are just friends an…" Elder Barnabas interrupted "Why will you decide to be friends with a lady that is engaged to another man? Mere friendship does not exist between a man and woman.
It's either they are in love or they stay away from each other" he said. David could not answer again as he did not want to look disrespectful. Suddenly Elder Barnabas went down on his knees and begged David saying "My son, please for my sake, just stay away from my daughter. Just take a look at how old I have become. I took a 6 hour journey with all the dangers that are on the road just to speak to you.
I beg you in the name of our God to please leave my daughter alone. I have high blood pressure and I believe you wouldn't want me to lose my life because of you. If Jacob decides to break up with my daughter, it will bring so much shame on me and my family that I won't be able to bear it. Please I beg you"
David held his hands and begged him to rise up "Elder please be on your feet. I promise with everything that is in me that I will not have anything to do with Esther" he said.
Elder Barnabas looked at him and brought out his Bible "Please swear with this Bible that what you are saying is true" David hesitated, but when Elder Barnabas was about to go on his knees again, David said "I swear with the Bible that I will leave Esther alone. I swear".
Elder Barnabas put his Bible back in his bag and said "I hope you understand the meaning of what you have done. You have sworn to God Almighty and I am a witness to it.
I thank you for your understanding and I pray that God will help you find the right woman for you. I beg you in the name of God not to let my daughter know about this. Let is be between just the two of us. Don't put enemity between my daughter and I" David nodded his head and said "I promise sir"
Elder Barnabas left. David was left in much perplexity of heart. He wondered what to do next. He imagined how he could possibly stay away from such a good friend. He sat on his bed in deep thoughts.
He received a message from Esther that read "Can we meet at the our favourite place? I just feel like talking to someone this evening. I feel low because Jacob just sent me a nasty text". David threw the phone on his bed in frustration and put his hands on his head. Oh my God!" He said to himself.
Content created and supplied by: RAY-MONEY (via Opera News )
Opera News is a free to use platform and the views and opinions expressed herein are solely those of the author and do not represent, reflect or express the views of Opera News. Any/all written content and images displayed are provided by the blogger/author, appear herein as submitted by the blogger/author and are unedited by Opera News. Opera News does not consent to nor does it condone the posting of any content that violates the rights (including the copyrights) of any third party, nor content that may malign, inter alia, any religion, ethnic group, organization, gender, company, or individual. Opera News furthermore does not condone the use of our platform for the purposes encouraging/endorsing hate speech, violation of human rights and/or utterances of a defamatory nature. If the content contained herein violates any of your rights, including those of copyright, and/or violates any the above mentioned factors, you are requested to immediately notify us using via the following email address operanews-external(at)opera.com and/or report the article using the available reporting functionality built into our Platform See More