The karat man that is called Jackie chan is well known by his amusing face coupled with his funny actions in almost all his movies.
Below are some of his meme that can make someone laugh out.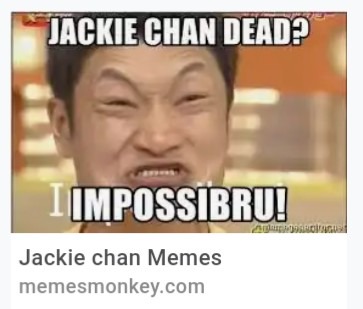 This man is a real man of action when it comes to causing amusements.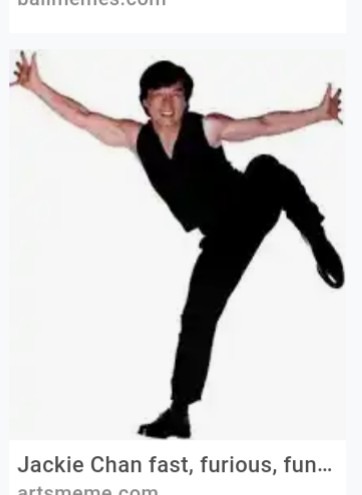 Most of the time that he does this is when he passed a track that he wanted to branch.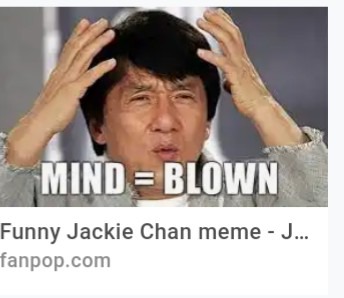 If you are Jackie Chan's fan, you must have seen him behave this way probably to get someone's attention for himself.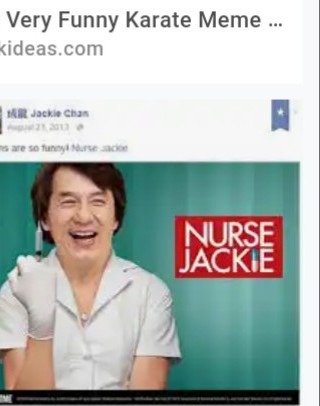 look at him here with medical injection, and he is well dressed just like a nurse.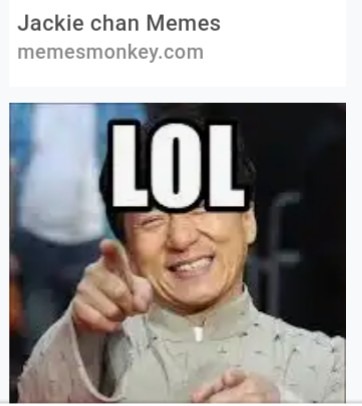 You can see him here, this is most of his laughing reactions. He mostly laugh with one of his finger pointing to the thing that is amusing him.
In fact, Jackie chan is one of my most favourite karat movie actors. I always watch his movies that's where I knew all these.
Content created and supplied by: Hottestnewsupdate (via Opera News )