Daily Trust (the Hausa version known as Aminiya) has learned that Ashiru Nagoma, a famous director of the Hausa film industry in Kannywood, is currently suffering from a mental disorder.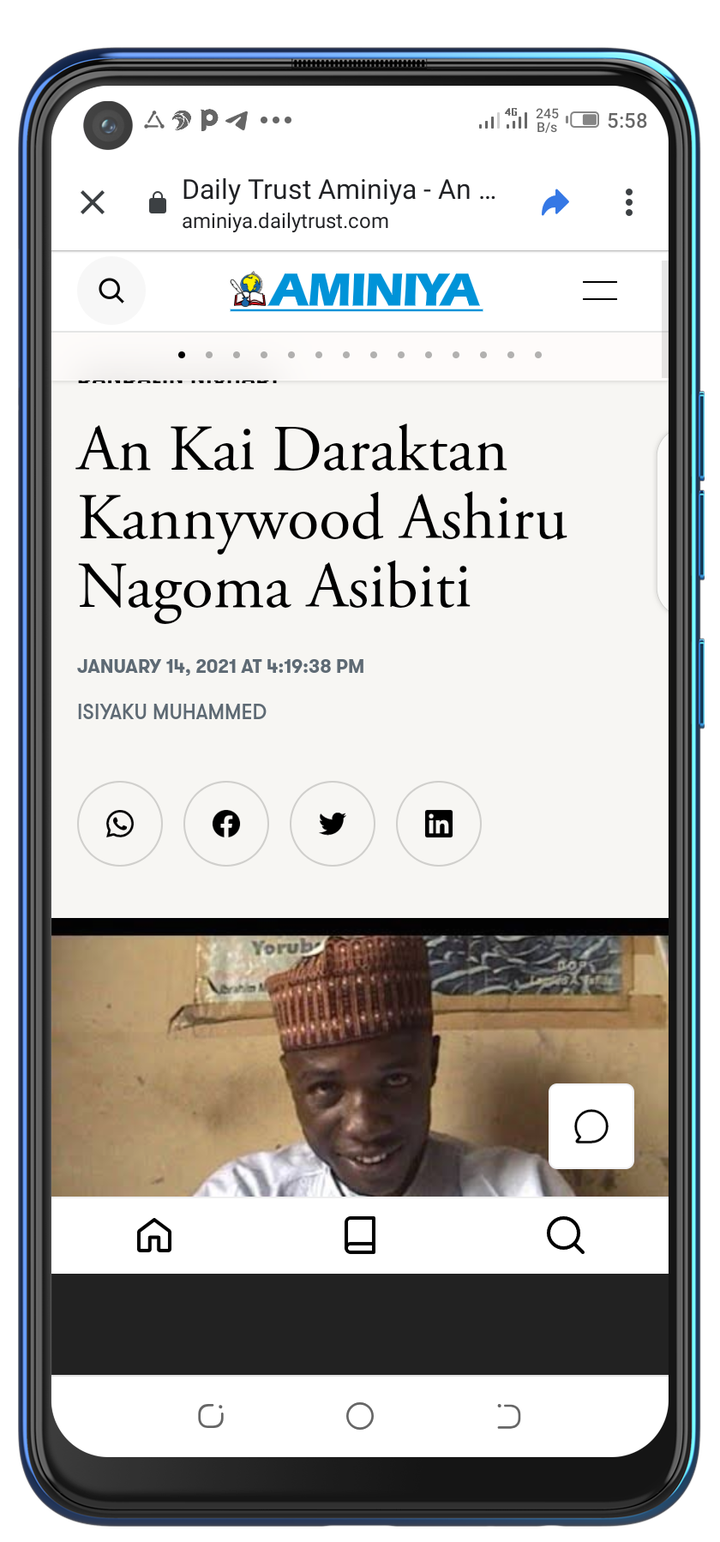 Commenting on the incident, actress Hajiya Fauziyya D. Suleiman wrote, "Alhamdulillah, in any condition, after the approval of Ashiru Nagoma's relatives, he has now been taken to hospital.
"And as we have promised, by God willing, we will continue to take care of him under our Creative Helping Needy Foundation."
Earlier, some photos of the former director, showing him in different condition with no hair on his head, caught the public's attention.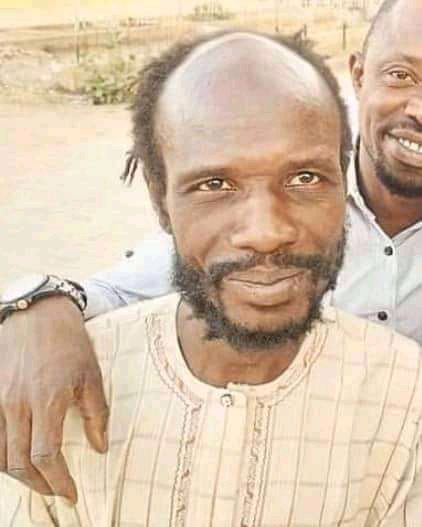 Seeing him in that condition made many people say he is suffering from mental illness, others say he was just acting a movie despite the fact that he never act film.
Experts on Ashiru Nagoma's condition have repeatedly accused Kannywood of neglecting him, some even calling him by his first name.
Daily Trust contacted some of the heroes to ascertain the truth of the matter.
Most of the people interviewed by Daily Trust said they were knowledgeable, but did not want to speak.
Suddenly, Hajia Fauziyya posted on her social media page that she was definitely ill, saying she had been in pain for two days.
She said, "Who should help Ashiru Nagoma?
"Since I went online today I saw pictures of Ashiru Nagoma flying and I felt uncomfortable, so I started looking for someone I knew in Kannywood to discuss the matter.
"The first thing I was told by his colleagues was that since he first got into this problem they had tried to take him to the hospital.
"But at the time, his relatives [jumped] and said they did not agree, and even tried to take the perpetrators to court, because they said their brother had been insane and could not have been killed. .
Hajiya Fauziyya with some of those who took director Ashiru Nagoma to the hospital
"Since then, everyone has been afraid to approach him and talk about taking him to the hospital, so unless they meet him, they will give him something.
"Many said they would come home to interview him and give him something, but they were afraid to talk about taking him to the hospital as long as he was alive," she said.
Fauziyya added, "Sada Bin Suleiman Usman called me on how to help this man of God now, and I informed him how we were doing with some of his colleagues.
"Now what we have decided with his colleagues is: we will seek the consent of his relatives in writing and take him to the hospital, as many of the Kannywood people have promised if his relatives They agreed, they will take care of him, "she said.
So far we have not received any confirmation from doctors about the exact nature of the former director's condition.
We haven't heard from his family yet, but we will keep trying.
Content created and supplied by: AD17 (via Opera News )