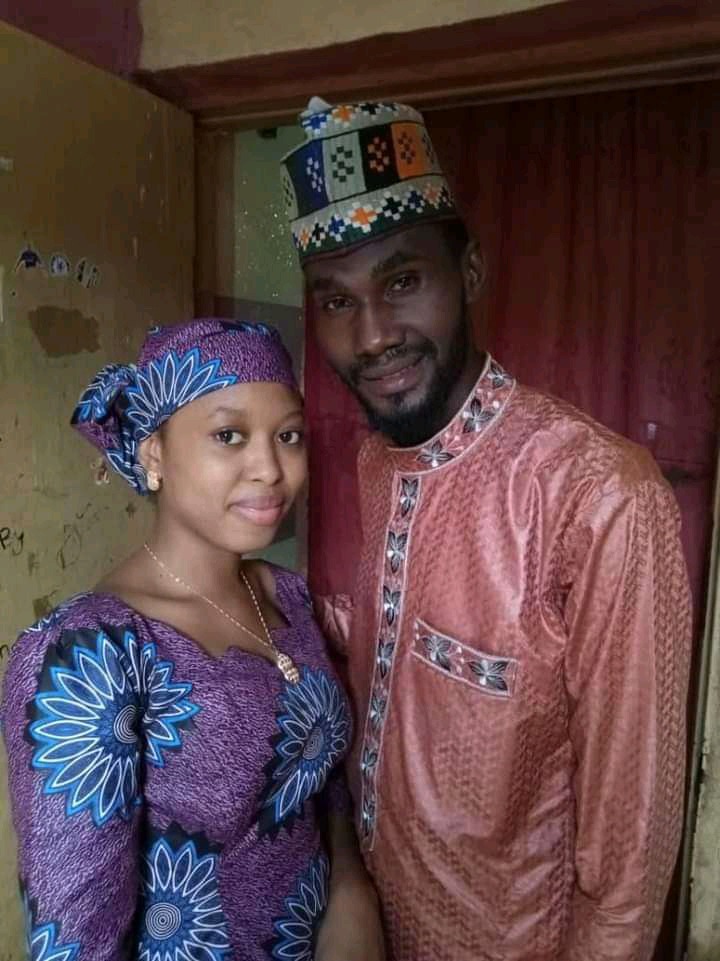 ALHAMDU lillah, the promise has been fulfilled. It has been almost two weeks since the wedding invitation of Rabi'u Rikadawa and Salisu Abdullahi (Babangida) was released on social media.
Fatima Rabi'u Rikadawa was tied with Salisu Abdullahi (Babangida), as husband and wife.
The marriage was solemnized at around 1:20 pm, after Friday prayers at the Kabala Junction Mosque on Nnamdi Azikiwe Road (Bypass) for a dowry of N100,000.
Many filmmakers and musicians from Kano and Kaduna attended the wedding. Some of them include Malam Musa Abdullahi, Sani Musa Danja, Adam A. Zango, Al-Amin Ciroma, A.S. Muhammad, Malam Aminu Saira, Kamal S. Alqali, Alhassan Kwalle, Abubakar Yarima, Nasiru Ali Koki, Wassh Waziri Hong, Jamilu Adamu Kocila, Kb 2-Effects, Nura MC, El-Mu'az Birniwa, Balarabe Jaji, Nasiru Gwangwazo, Ɗayyabu Olatunji, and others.
After the wedding, a grand party was held at a house near the wedding mosque.
The party was held in a conference room, where they ate and drank. No one who attended the party would say he did not eat. If you do not eat there, you will be taken away. And the only thing you choose, because there is also Yoruba food there (Amala).
The bride's father, anyone who has seen her, will ask, "Did you get any food?" When you meet ten times he asks.
This party was not only for the filmmakers and other guests, but also for the locals who ate and drank.
This marriage was performed by a housewife, the so-called roommate, because anyone who knew Rabiu Rikadawa knew him and Babangida, because many others called him Babangida Rikadawa. he.
Some consider him a son, while others consider him a brother.
Rikadawa is mentor to Babangida at Kannywood movies industry and Rikadawa took him as his son.
May God grant them peace and progeny, amen.
Content created and supplied by: Abdulmj (via Opera News )