How Jane, an unemployed disabled #ENDSARS protestor got over #3.2 million in less than 4 hours.
Social Media influencer and medical Doctor,Nonso Bobby Egemba popularly known as Aporoko Doctor post this via his Twitter [email protected]_Doctor. He wrote: "I created the donate link for Jane with a 30 day period in mind for #500,000. I thought Nigerians were stretched thin from giving for the #EndSARD protests.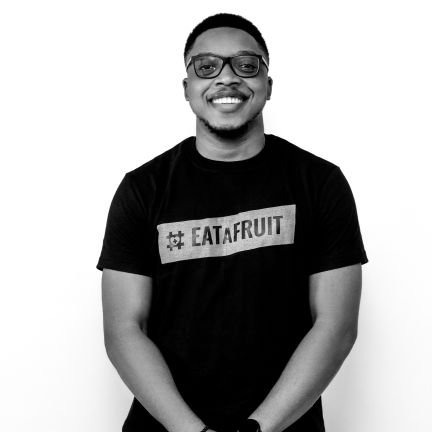 Said a little prayer then posted the link.
In less than 4 hours,we raised 3.2 million naira and counting.
A new Nigeria!"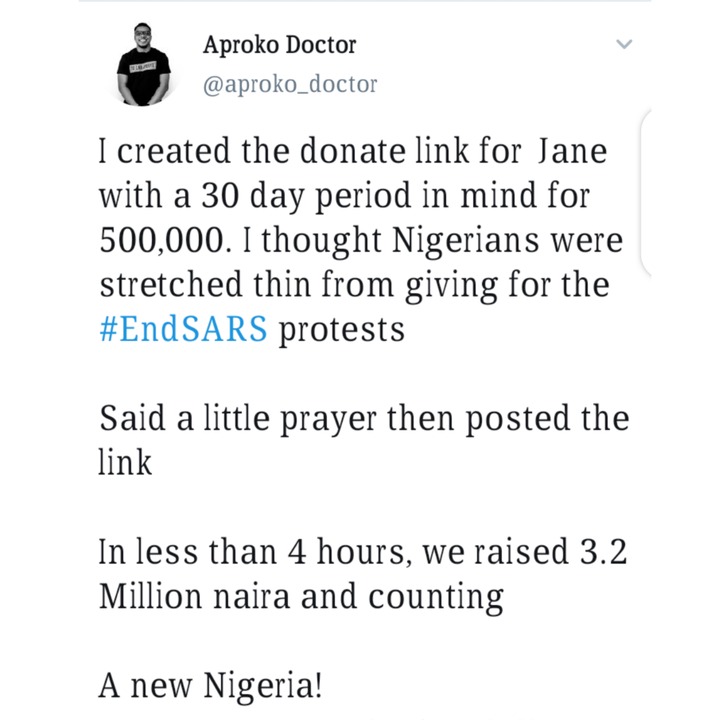 The post by Egemba,that started the process of donations was: This is Jane.
She's been unemployed since 2013 partly because of her disability,she came out in the #EndSARS protest and we need help.
Please click the link below to donate to this,if you can't donate,please retweet, someone might see it on your Timeline. He thereafter dropped the link,were donations can be made.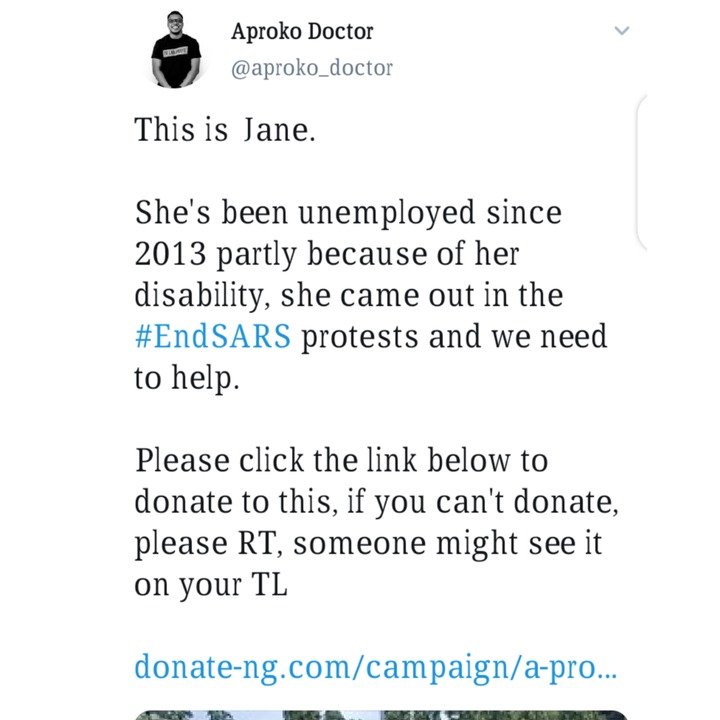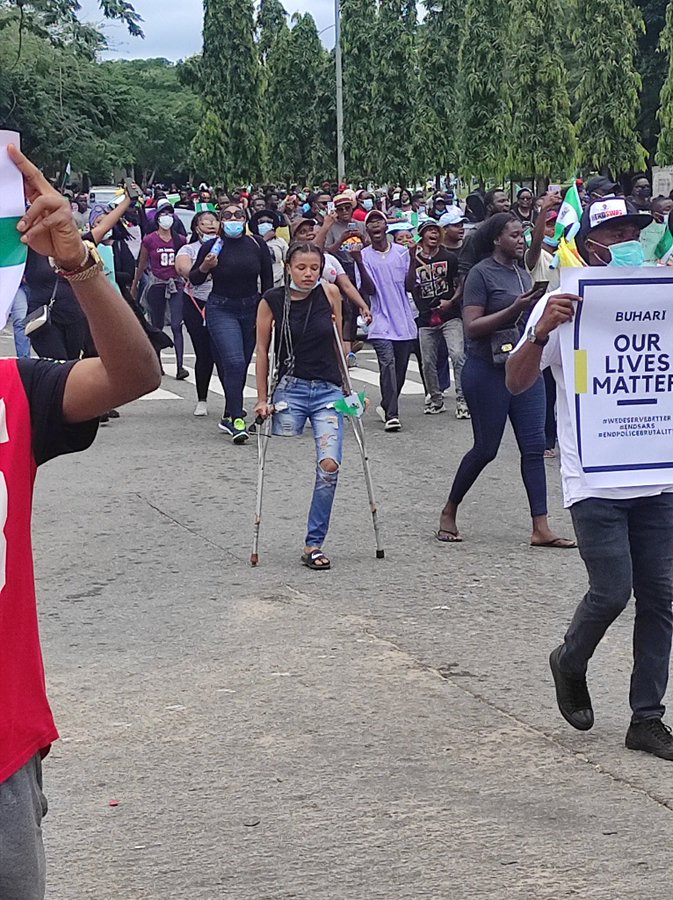 Nigeria recorded a series of protest across major cities against extrajudicial killings, kidnappings, extortion, intimidation as well as brutality of the police. Though SARS has since been disbanded and replaced with SWAT by the Inspector General of police, Mohammed Adamu. Protestors still remain on the streets demanding for the total reform of the Nigerian Police.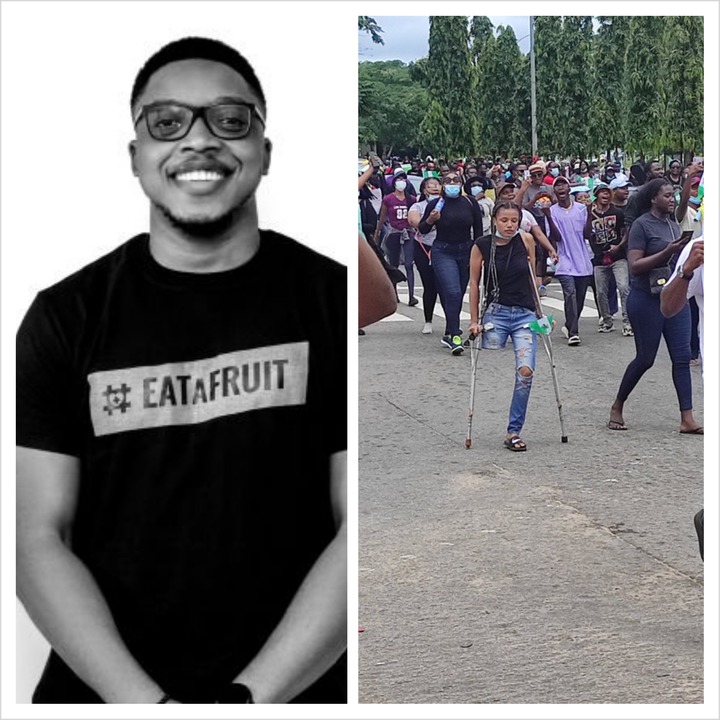 Just one word for Aproko_Doctor.
please like, comment and share.
Content created and supplied by: Dagreatest (via Opera News )