"The evil you have done is enough," Lady says as she is about to leave Nigerian. (reactions)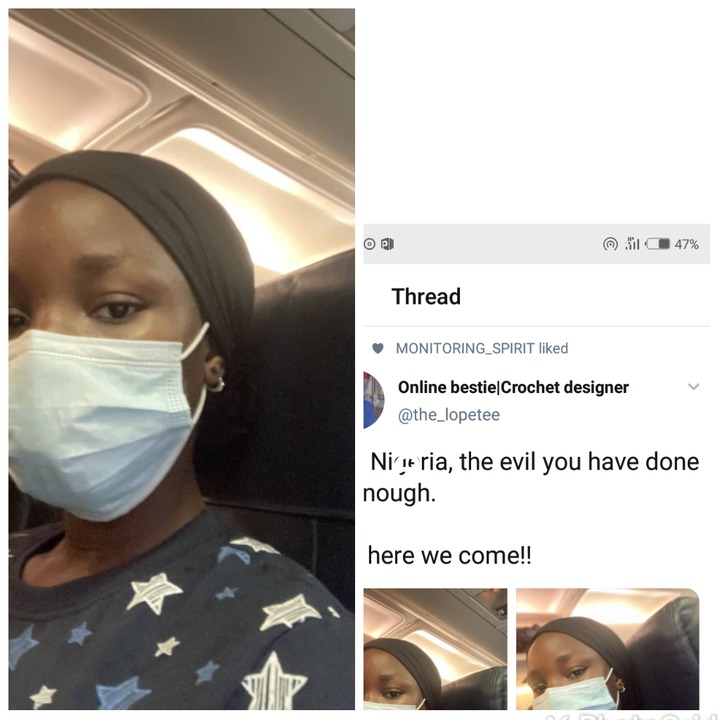 A Nigerian lady who goes by the onlinebestie|crochet designer @the_lopetee went to her Twitter account to tell everyone that she was leaving Nigeria with the caption "Bye Nigeria, the evil you have done is enough".
It's no longer news that Nigerians are traveling outside the country in search of greener pastures. The economy isn't friendly especially to the youths of the country. Thousands of graduates come out of the university every year without a definite place they would work, a lot of graduates have to start utilizing the skills they learned or go learn one for the ones who didn't have the time to acquire a new skill.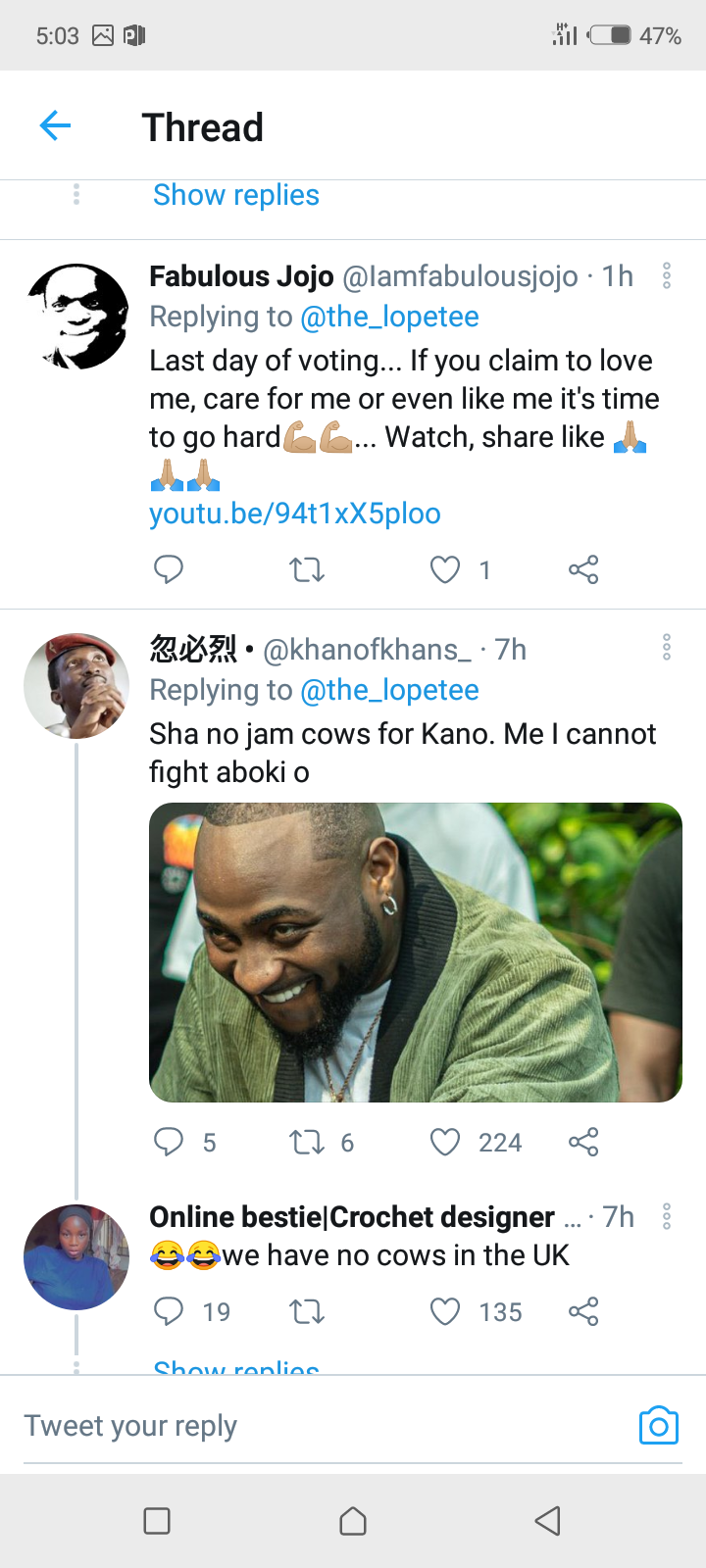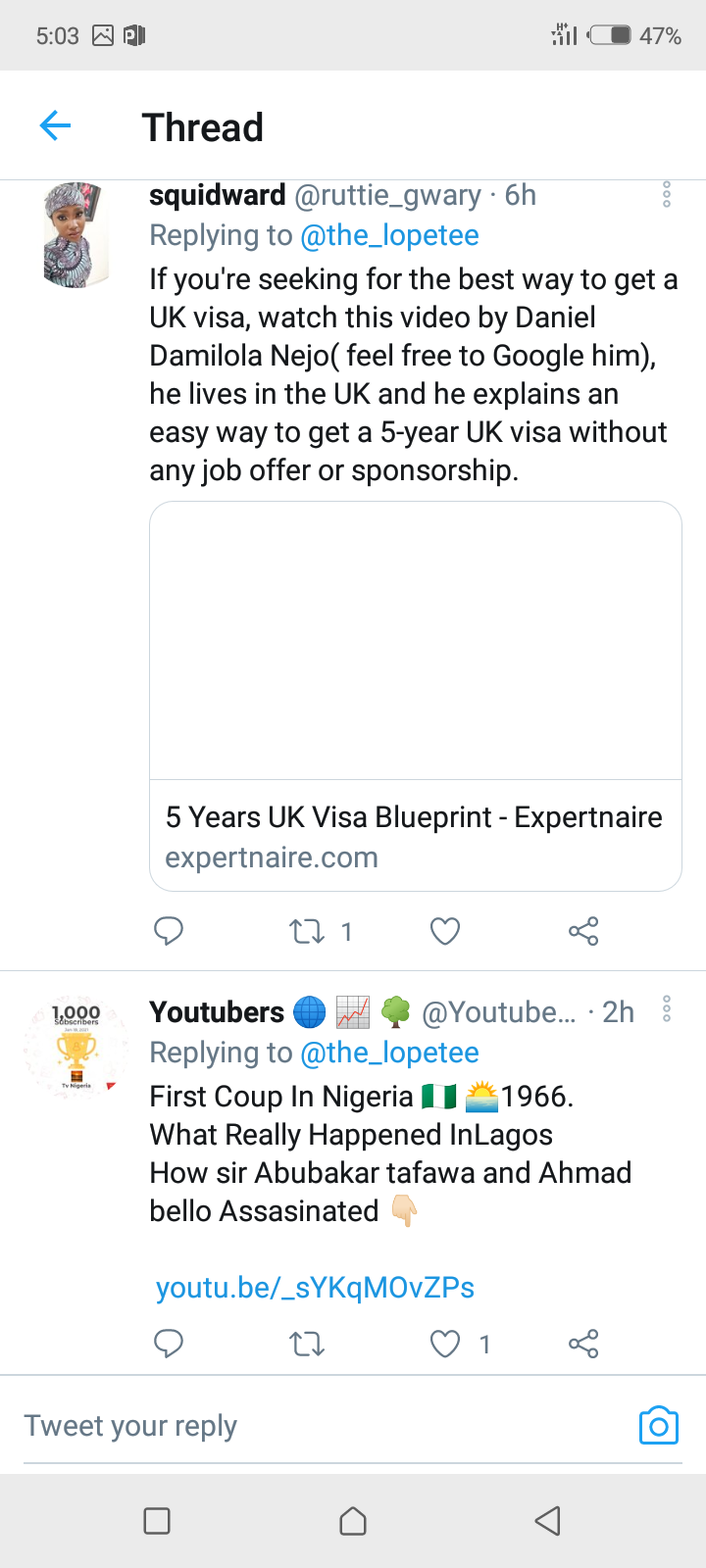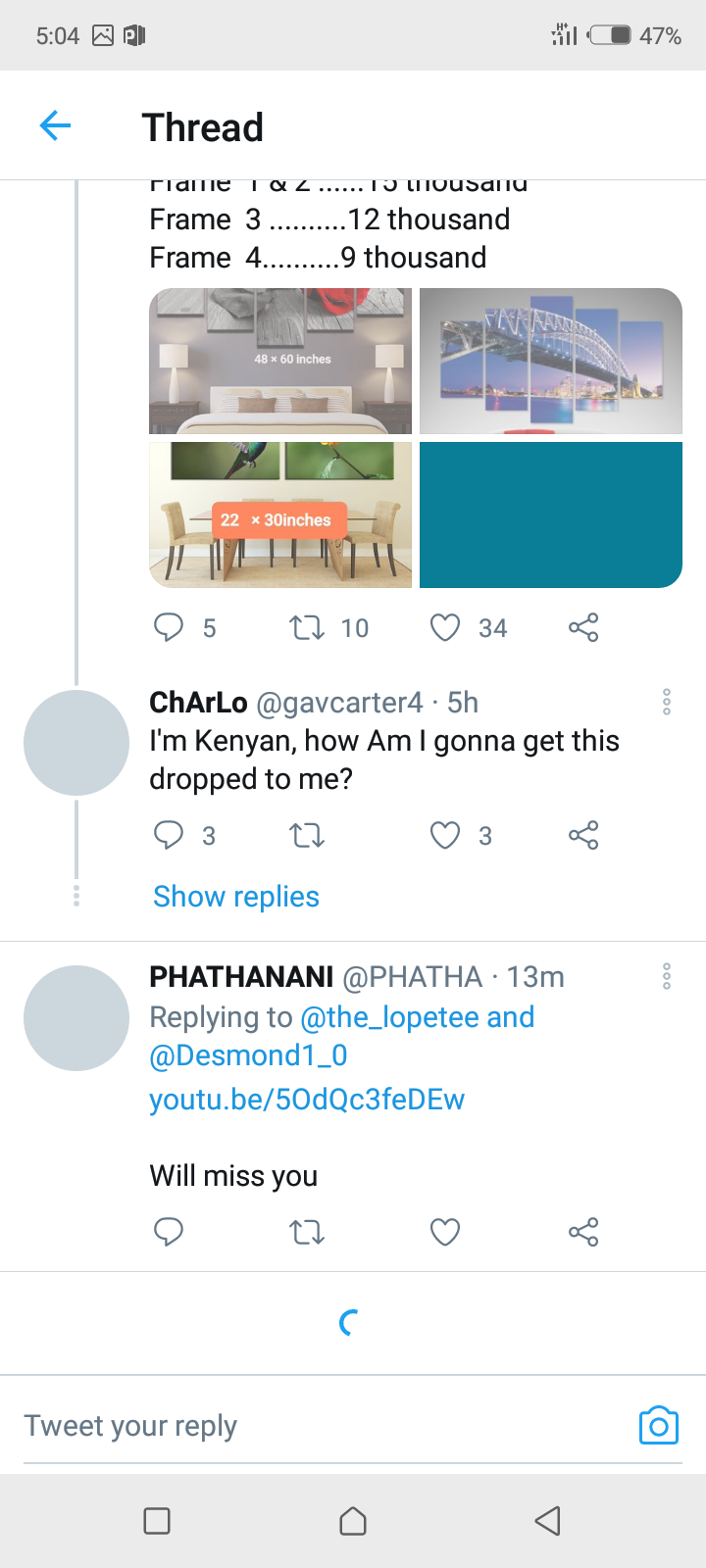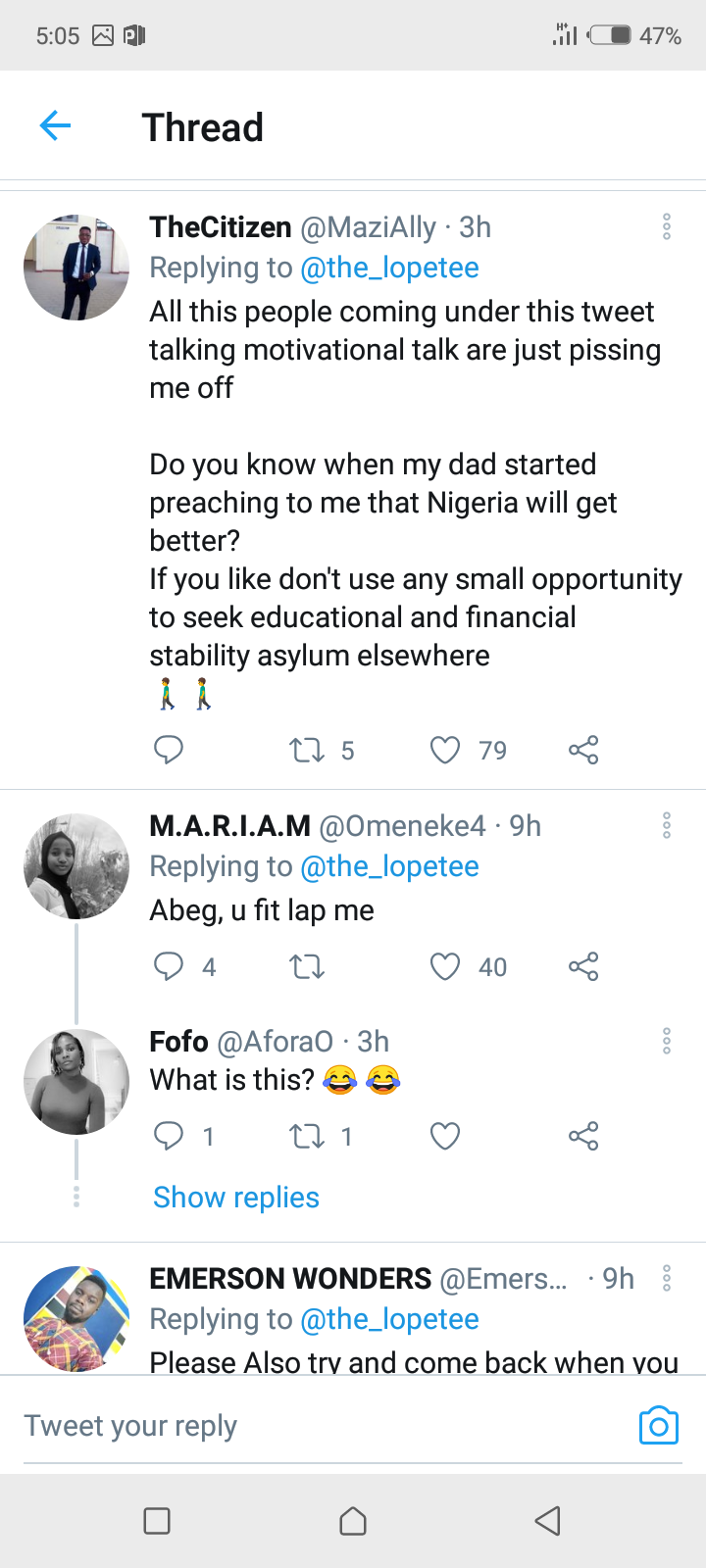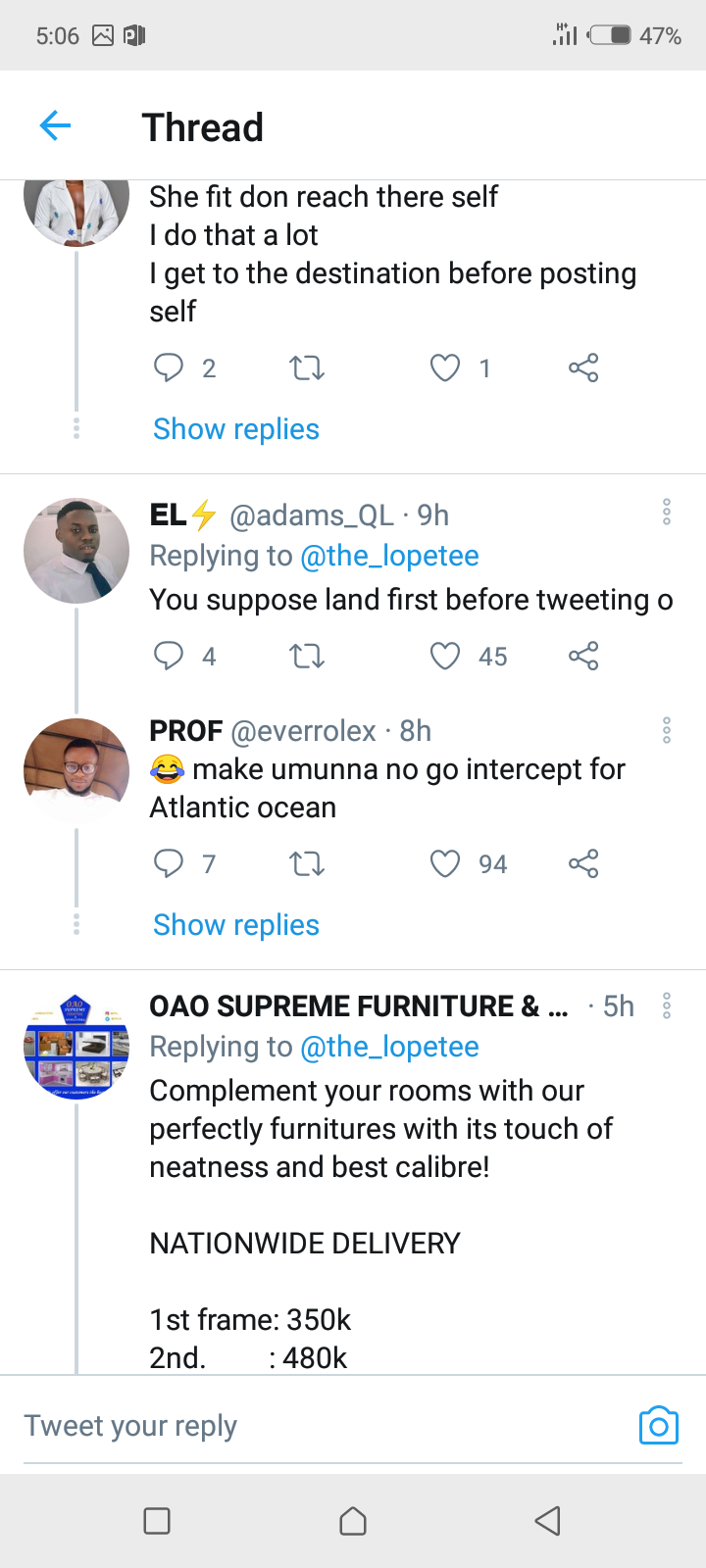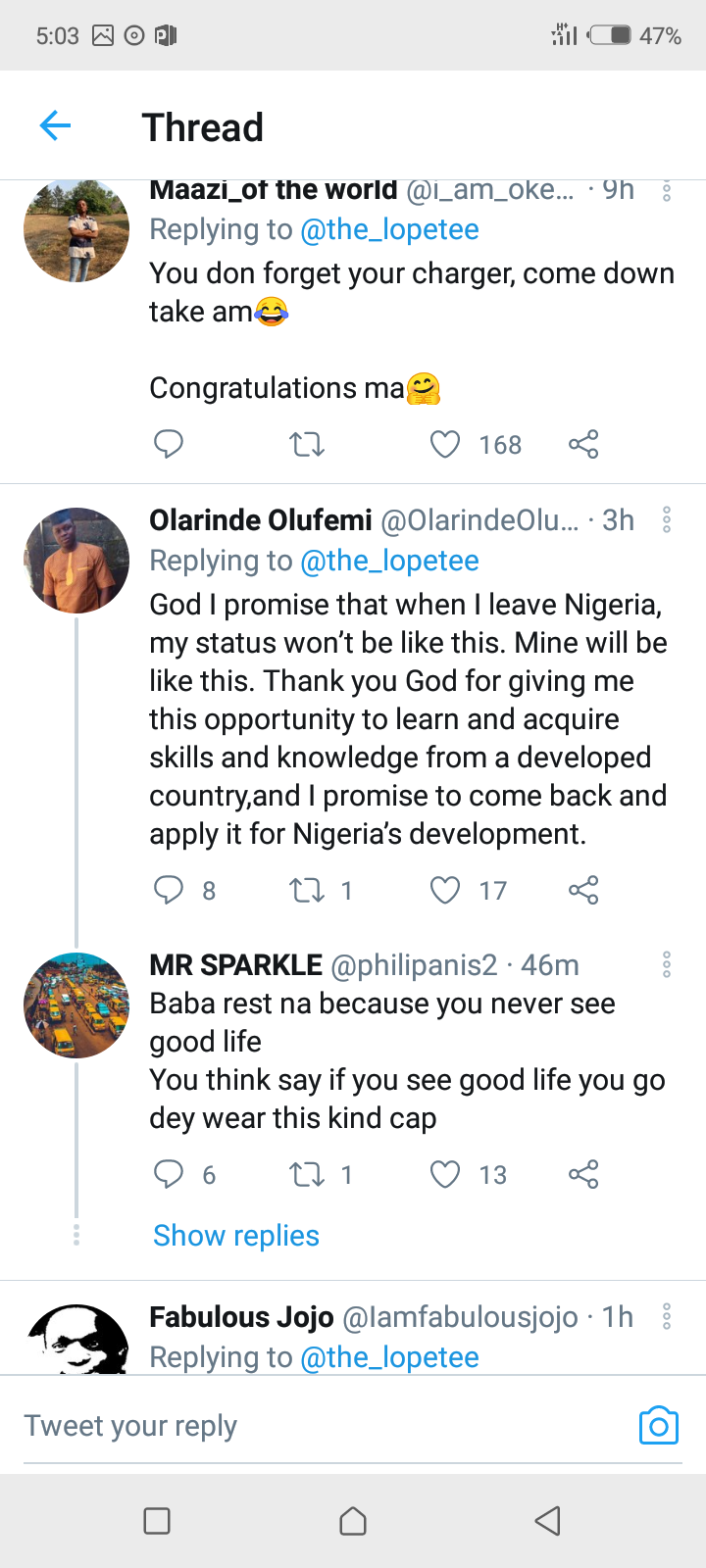 A lot of graduates are still roaming the streets and they have turned to hustlers, they have embraced the slogan" in other to make it in life, keep your certificate and hustle like a street boy".
I won't blame the ones trying to better their life, where basic things aren't the problem, things like food, water, shelter, etc. We need to start doing well in this country. I'm sure if everyone is allowed to travel out of the country Nigeria, Nigeria will become empty.
It is well with our soul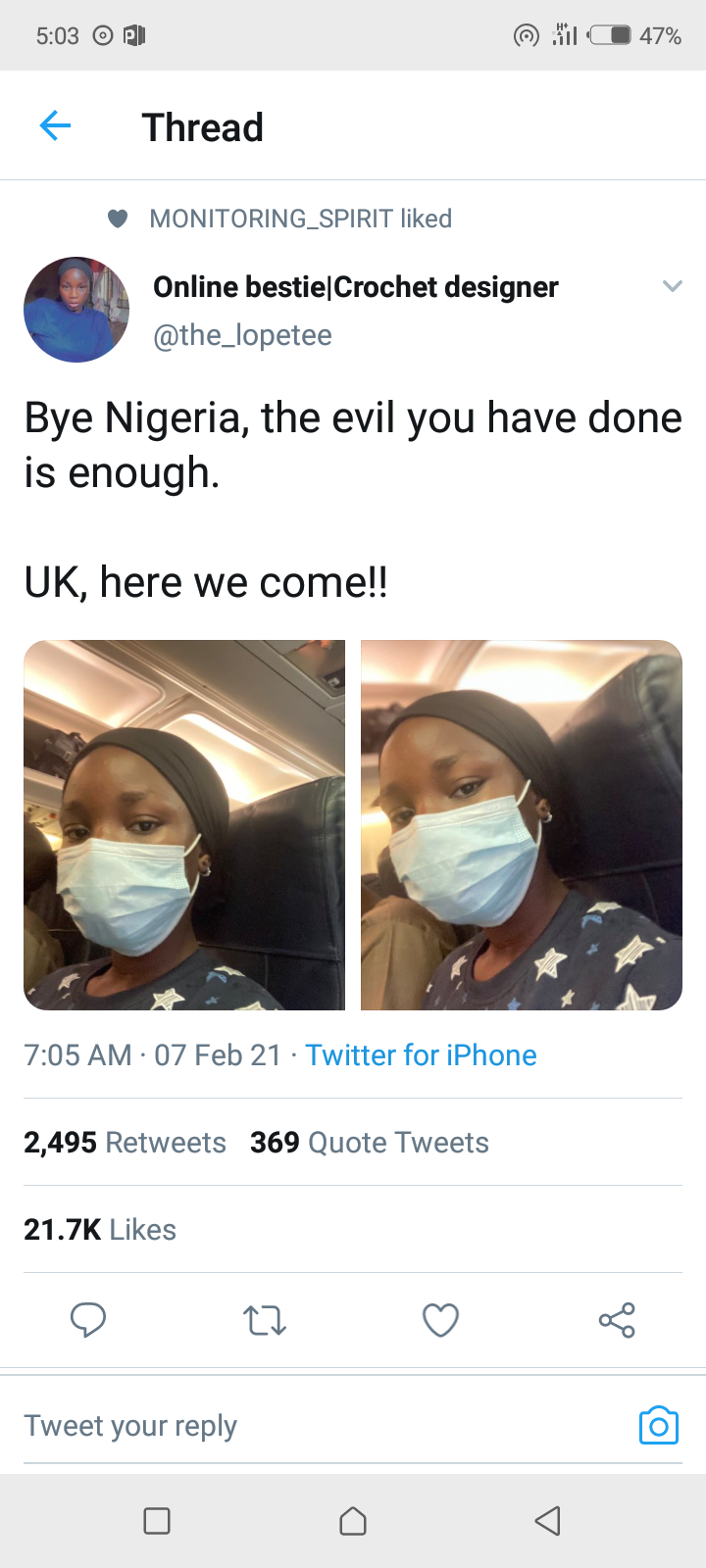 Content created and supplied by: Kombolo (via Opera News )