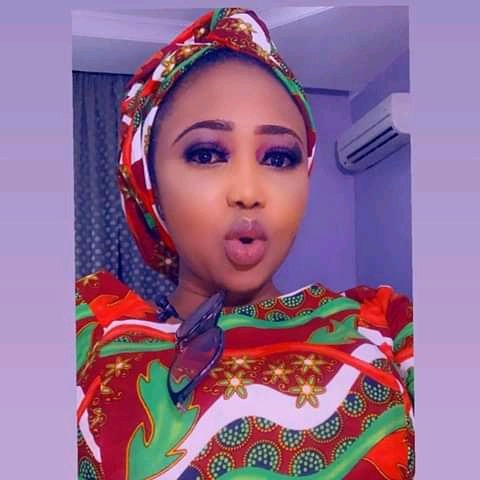 Kannywood actress Umma Shehu said she is not afraid to gossip as she answers 13 questions her about lifestyle. The Gidan Badamasi star actress is a very lively and interactive person to reckoned with. Umma Shehu is a prominent actress and comedian. She acts in both categories of films.
The actress is presently being casted in the Arewa 24 series sitcom "Gidan Badamasi". She stars as Zuli, a daughter to a wealthy miser. The actress was recently subjected to a questioning session with a BBC reporter and it was very interesting. Follow us as we showcased the interesting interview below.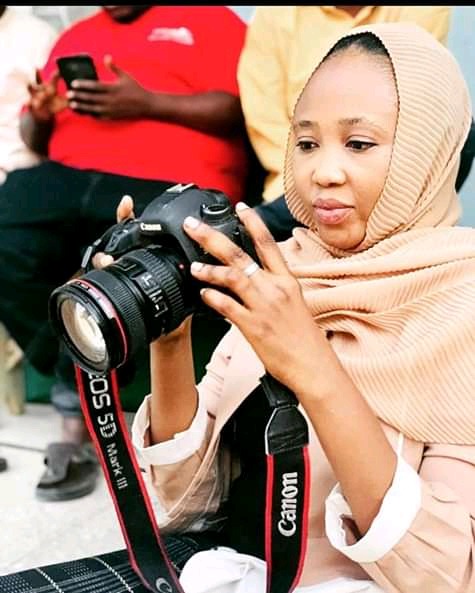 1.What are the most asked questions people confront you with whenever you come in contact with them?
Umma Shehu:Well the most frequent questions that i am mostly being confronted with is how people usually asked me about Dan Kwambo and taska. They will mostly say, Zuli where is Dan Kwambo ? Zuli where is Taska?.
2.Which country would you want to visit in your life?
Umma Shehu:I truly will love to visit Paris, France and America. I will love to visit America to witnesses a wrestling game. I will love to watch it live because i am one of the fans of wrestling game. I truly want to see if all the punches and beatings are reality.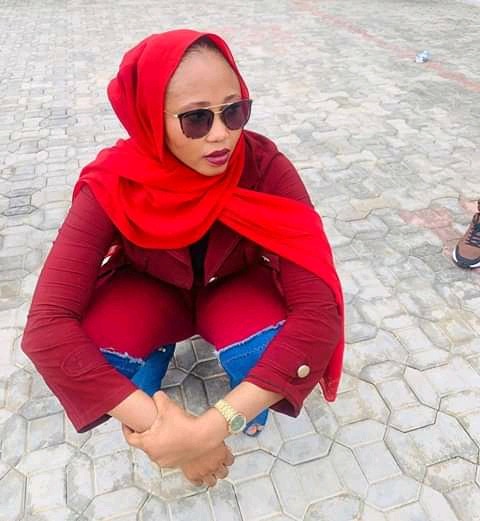 3.How much do you value your mother?
Umma Shehu:I can't really quantify my mother's love. She is the most prized gem in my life. After my creator, the Holy Prophet SWA, the next person is my mother. She harboured me for nine months. Looked after me till maturity. Son she is the most important person in my life. After her is my sister, then Amira and Sultan.
4.Who is Amira?
Umma Shehu:Well Amira is my daughter. I gave birth to her. She is my only daughter and also amongst my most priceless gems. Sultan is my sister's sons. I love him too, so much.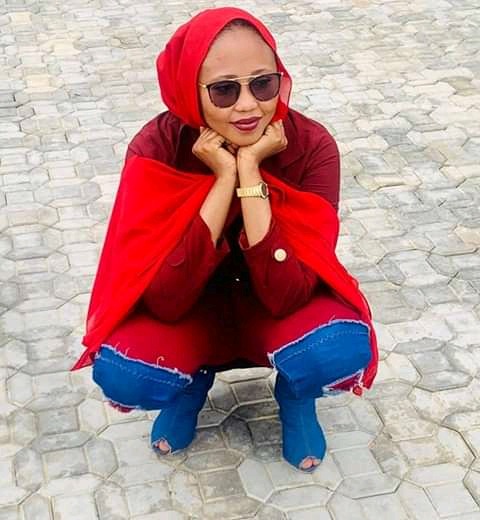 5. Do you gossip?
Umma Shehu: I am not afraid to gossip of any kind. So if you don't want me to gossip about you, then stay put. Even fact even if i wasn't the person that did the gossip and i was confronted, i will clearly affirmed to it.
6.Don't You Feel Shame?
Umma Shehu:I am not ashamed as long as it is a gossip. I think the worst thing that brings shame in Hausa culture is to get pregnant out of wedlock, that is what will make me to be shameful. But gossips, no i am not shameful towards it.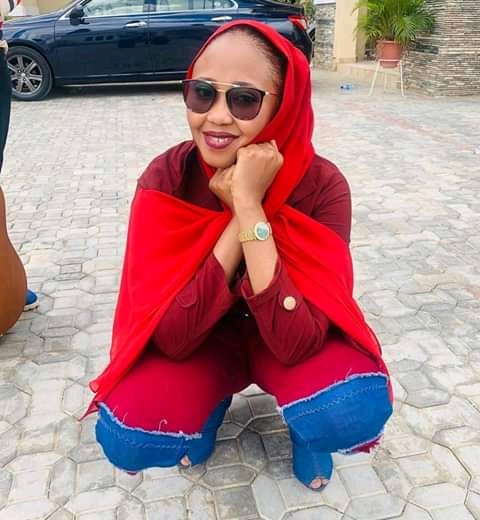 7.What has ever made you to become angry
Umma Shehu:The interview that was made between myself and Bugu. I was really angry by the backlashes. This was because between a short period of time the story was everywhere. When i logged into my Instagram page, the amount of negative responses was just too much. Many people that logged in, did that to scrutinized and reign curses upon me.
8.How Did You Managed It?
Well at the time of the incident i was at a scene of one of my films. It was Director Falalu A Dorayi that cooled me down and motivated me. He gave me a piece of advice. And that advice made me to calm down because i was demoralized. Falalu A Dorayi told me not to worry. He reminded me that walking through success doesn't come easy. He said i should just conduct myself. Many might say but it will die off if the allegations are not true. I took his advice and since then i became stronger.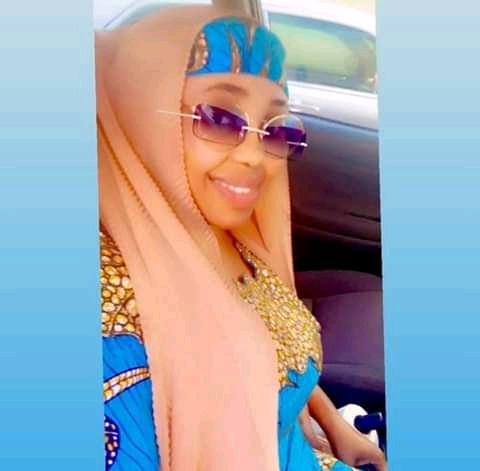 9.Have You Ever Misbehaved To Your Parents?
Yes i did. The incident happened while i was still in Secondary School. I was in JSS 1. Well my Aunt was supposed to be getting married. I requested from my father that he allows me to witnessed the marriage but he declined to it.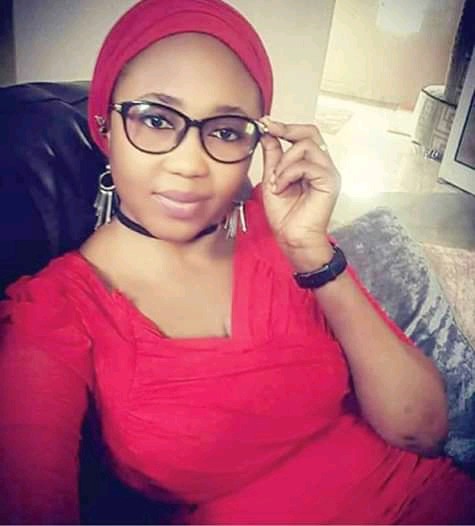 At that time, i truly want to visit the Zaria town. So i colluded with two of my other friends and we embarked on our journey to Zaria. On sighting me, my mother demanded to know who gave me permission to come over. I then told her my father permitted me.
After the marriage my mother confirmed from my father and discovered i lied. I got the beating of my life at home and also i was reported at the School. They also flogged me at the assembly ground. I will never forget the incident.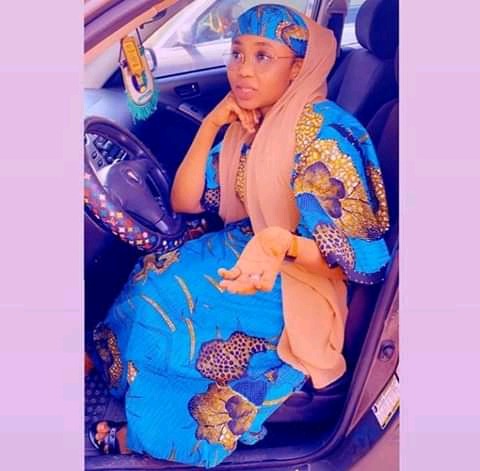 10.Which Of Your Films Do You Love Most?
Umma Shehu:
I love all my films but the one i love most is "Sa In Sa. The film was very interesting, educative and i gave my best acting skills.
11.Who Was Your First Boyfriend
My first boyfriend is someone whose name was Rabiu Bako. He was my first boyfriend.
12.How Many Boyfriends Do You Have
I have only one boyfriend at the present.
13.When Are We Expecting The Wedding Bells?
Well we are planning towards that direction. By God grace whenever we are ready, you will get to hear the good news.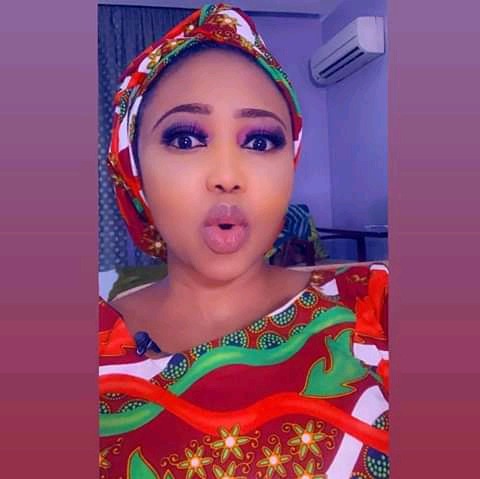 Hope you have had a wonderful time reading through about our beautiful actress? Share your views by commenting below. Like ,share and follow nus with our latest updates.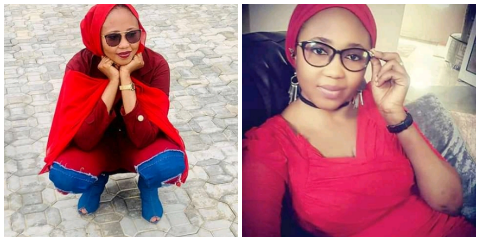 Content created and supplied by: Nabimah (via Opera News )