BBNaija: "Do not continuously disrespect me" - Ozo to Nengi in an argument.
Yesterday Night after the housemates were done with their task which Laycon and Ozo emerged as the winner of the flutterwave task. The housemates gathered at the garden for funs and games before some of them left to their bedroom.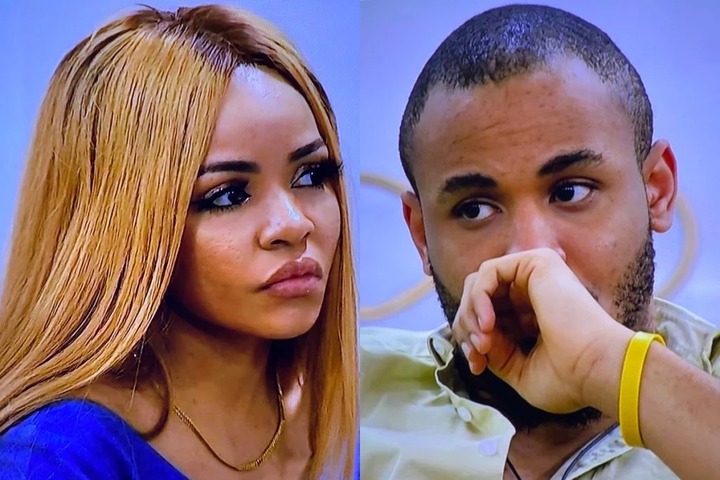 Photo Credit: dailypostng
Meanwhile Ozo and Nengi remained at the garden , Nengi told Ozo "we will get to the finale together, Ozo replied " leave me alone " as he walked away to the bathroom, Nengi followed him and told him they needed to talk, he told her to wait for him while she couldn't wait longer she walked back to the garden.
When Ozo finally returned to the garden he said "Nengi why didn't you wait for me at the bathroom" she replied "why would i wait for you when i am tired and it doesn't make sense for me to wait there for you to change your pants and wash your face" in an argument Ozo replied her "Nengi , Do not continuously disrespect me".
Nengi confronted him to tell her why he didn't reply her when she said he would stay on Sunday but rather told her to leave him alone , he said " I wasn't comfortable with you and Neo talking ". Nengi was pissed and made her way to her room , Ozo ran to her and begged her not to be angry at him because he was jealous.
See some of the viewers reactions: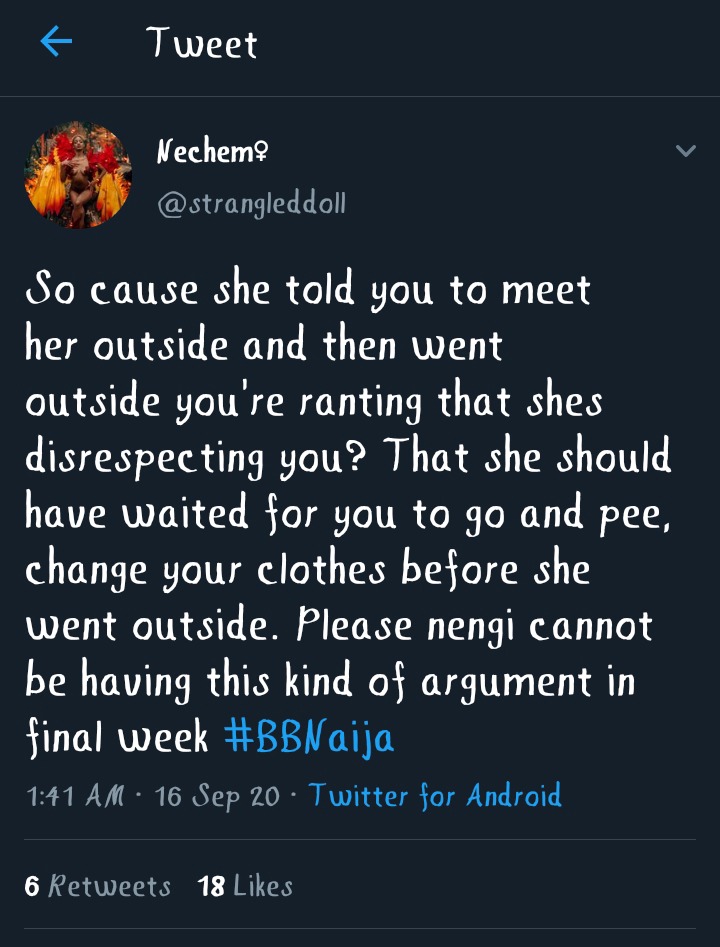 @strangleddoll said: "So cause she told you to meet her outside and then went outside you're ranting that shes disrespecting you? That she should have waited for you to go and pee, change your clothes before she went outside. Please nengi cannot be having this kind of argument in final week".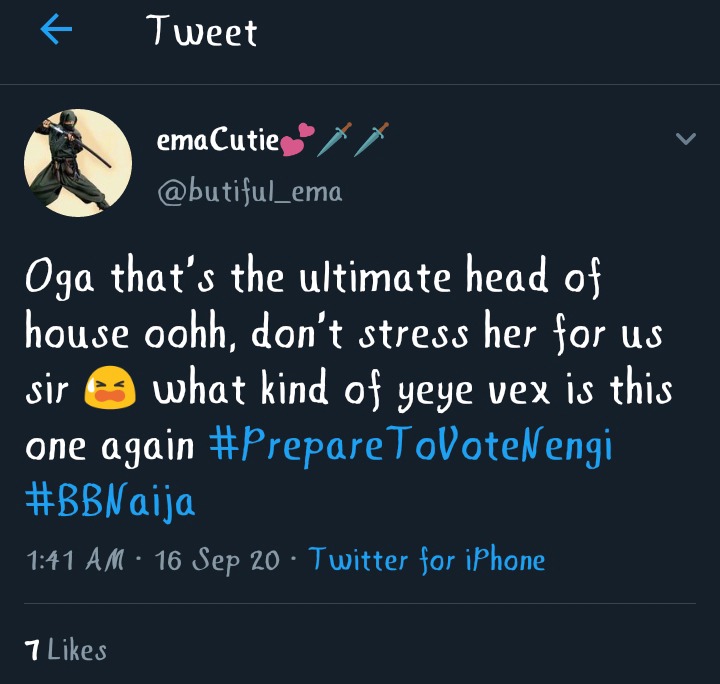 @butiful_ema said: "Oga that's the ultimate head of house oohh, don't stress her for us sir 😫 what kind of yeye vex is this one again".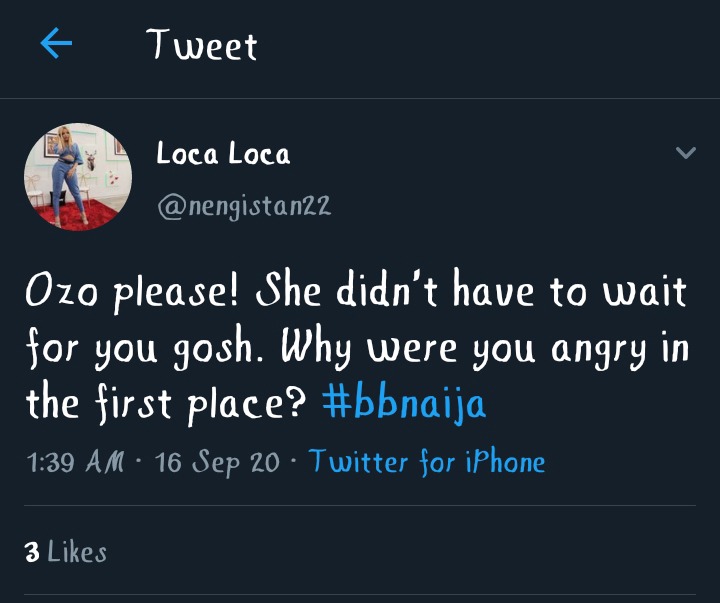 @nengistan22 said: "Ozo please! She didn't have to wait for you gosh. Why were you angry in the first place?".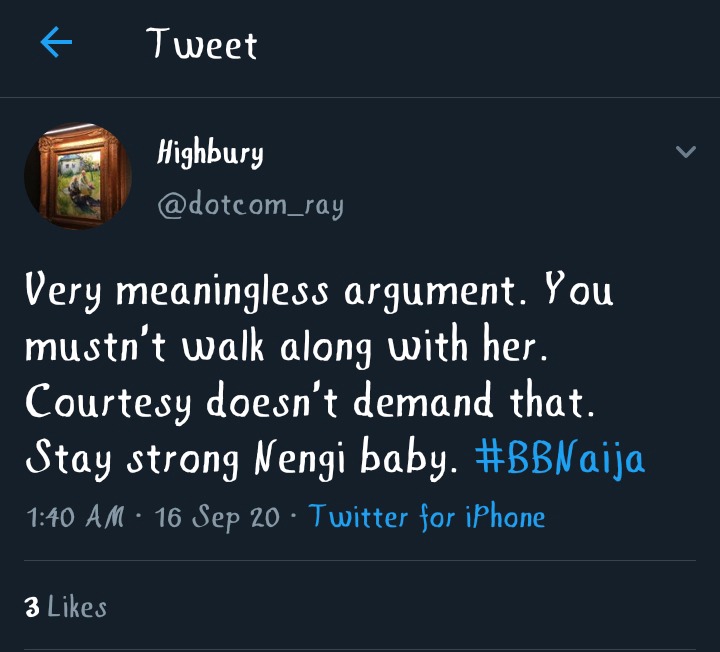 @dotcom_ray said: "Very meaningless argument. You mustn't walk along with her. Courtesy doesn't demand that. Stay strong Nengi baby".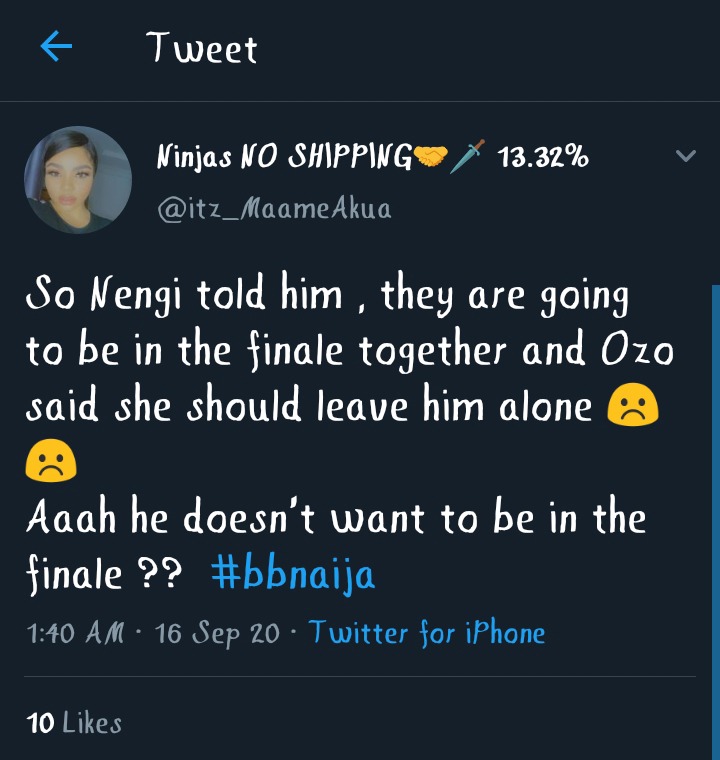 @itz_maameakua said: "So Nengi told him , they are going to be in the finale together and Ozo said she should leave him alone ☹️☹️
Aaah he doesn't want to be in the finale ??".
Source: PapiStunna (via Opera News )