The Big Brother Naija reality TV star Praise Nelson took Twitter to post a video of himself which was made from the video making app and social app Tiktok. The reality TV star posted a video of himself which was seen that he was attempting to do a Tiktok video joining the trending silhouette challenge that has surfaced the internet for a while.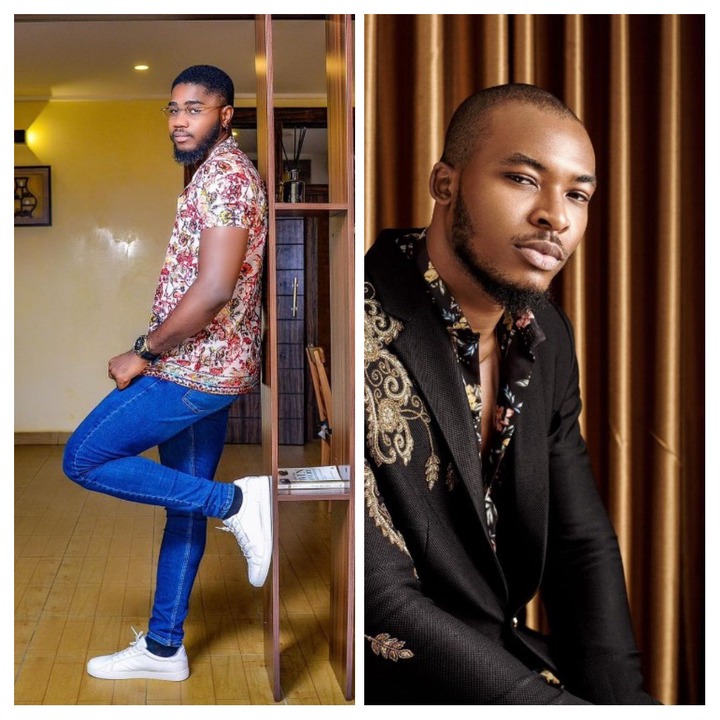 The reality TV star was seen in the video trying to do the challenge and the. background music that accompanies the silhouette challenge has started playing. The reality TV star was already at the door frame which is the spot most people use in making the silhouette video.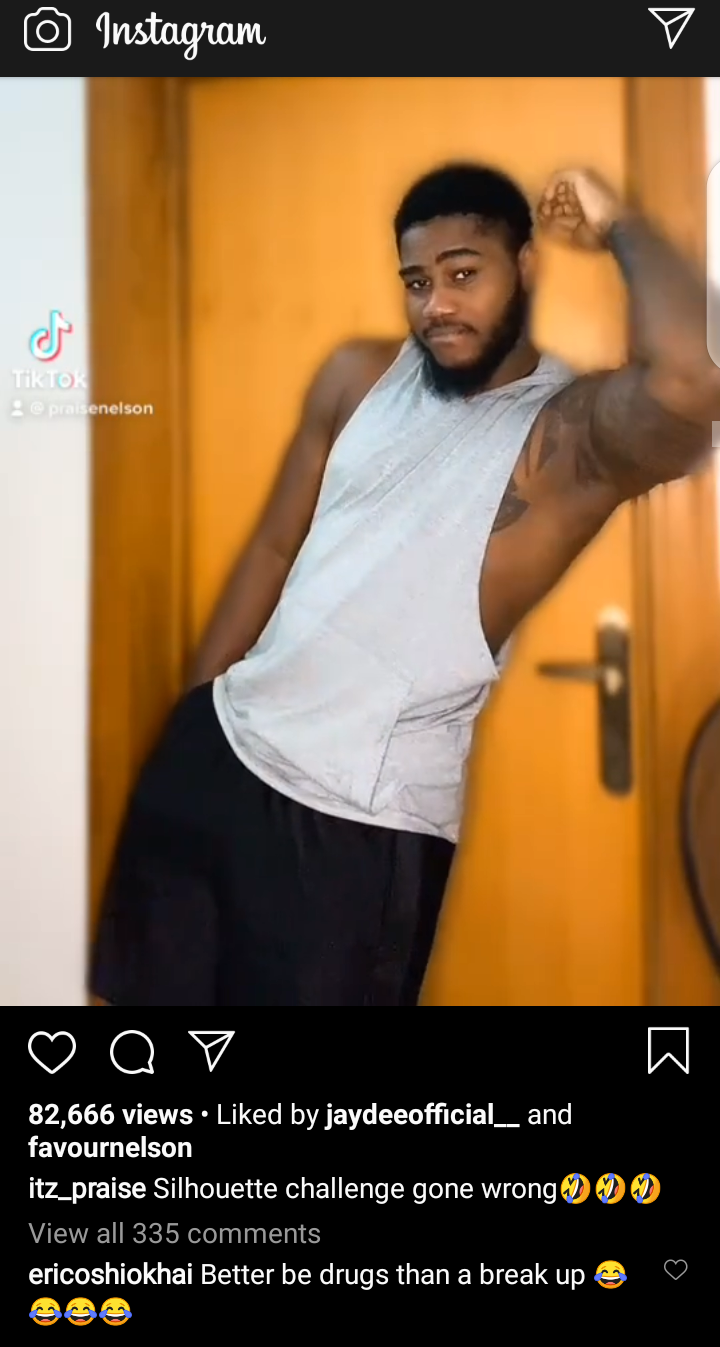 In the video as the dancer and reality TV star wanted to begin making g movement as required in the video a sharp knock came from the food which disrupted him from joining the video challenge it was a voice if a lady who asked 'baby what's are you doing there?' In reaction to the question asked by the lady in the video, praise lied of doing drugs instead of saying Silhouette challenge.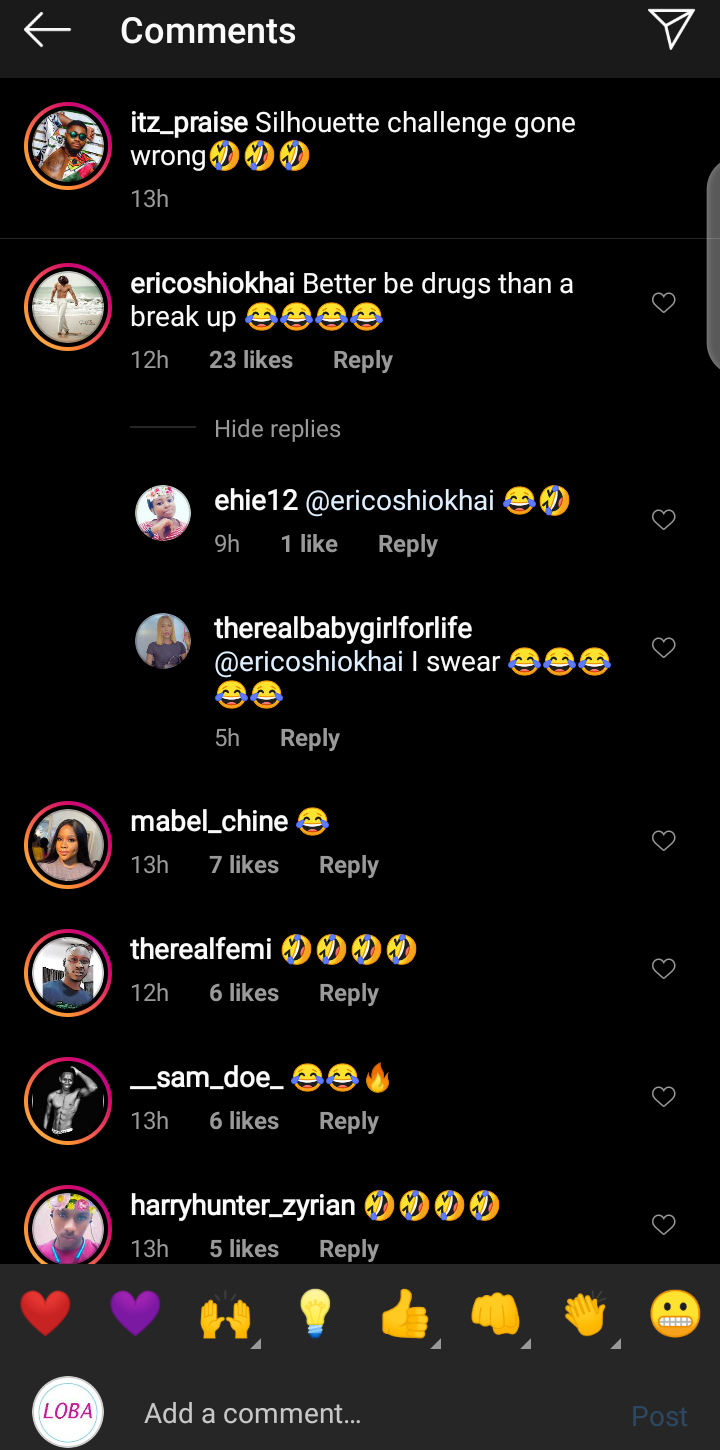 This hilarious video caught the attention of lots of his fans and BBN Star Eric was not left out. Eric also join tons of fans in dropping a comment in the comment section where he wrote, "better be drugs than break up" Eric's come also caught the attention of a lots of fans who liked the comment.
Content created and supplied by: Itz_Loba (via Opera News )