There are so many disabled people who are happily married with kids, don't think of them as lesser humans because they have some physical disabilities.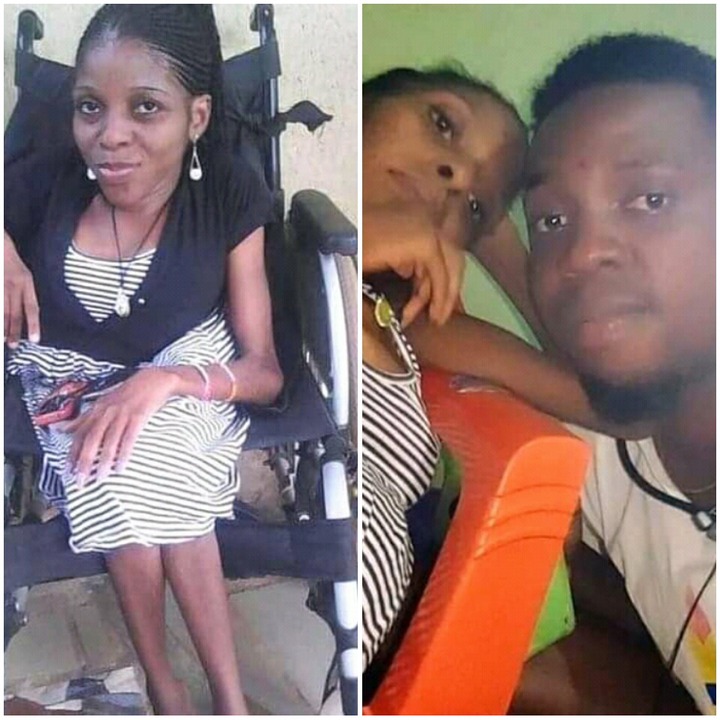 On the 1st of February, a young man identified as Solomon took to his Twitter page to share happy photos of his disabled wife, and their new baby.
In his tweet, he stated that people would laugh at him whenever he took his wife out, but it didn't bother him because she made him very happy.
He thanked God for making him a father through his wife identified as Cynthia.
His love story is one that should encourage everyone to chose their happiness over other things.
He's a handsome man, getting a lady who isn't disabled wouldn't have been a problem to him, but he decided to settle with Cynthia because he saw his better halve in her.
This is the young man's post where he thanked God for his new born baby and his wife.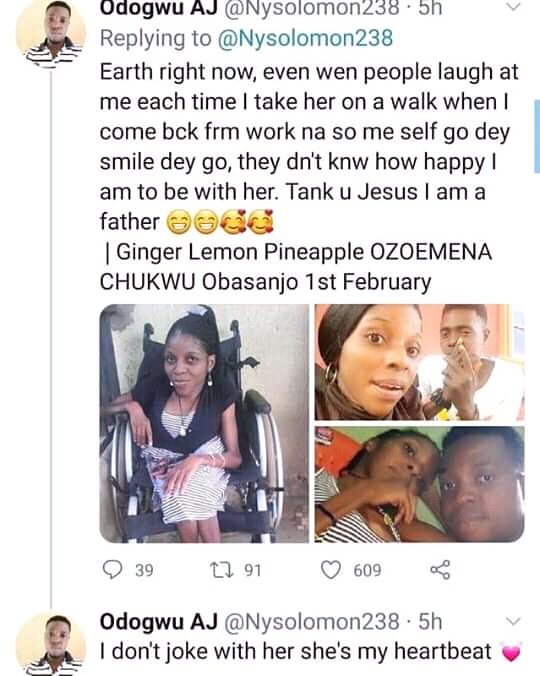 These are the photo he shared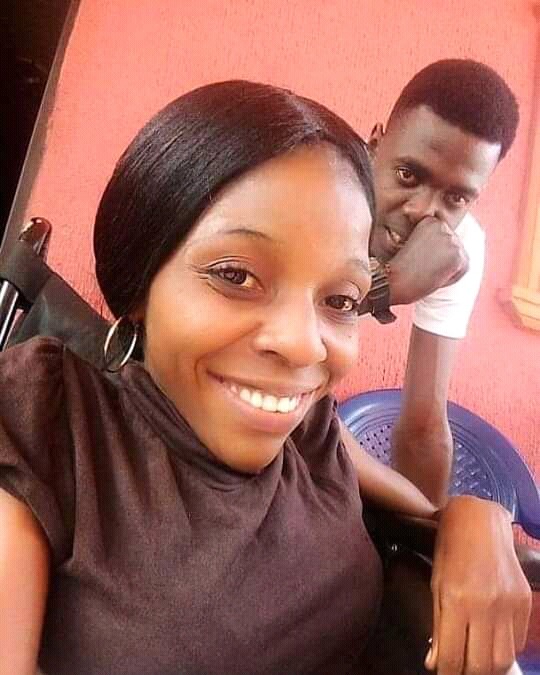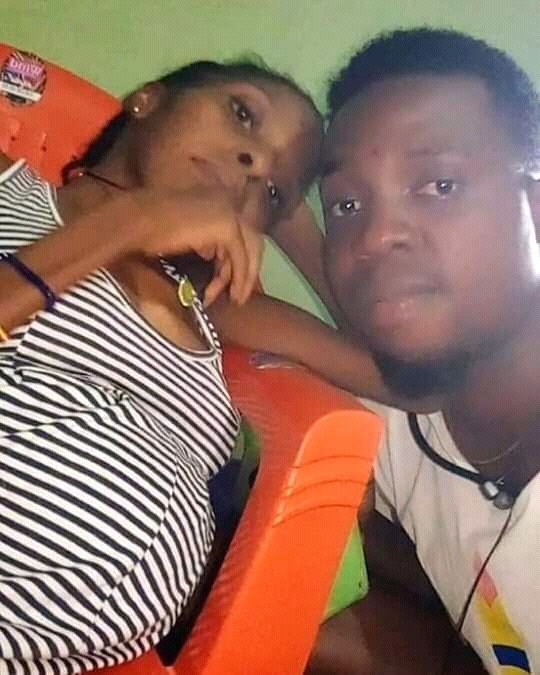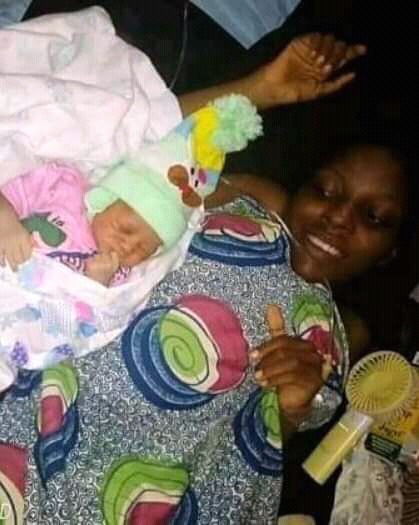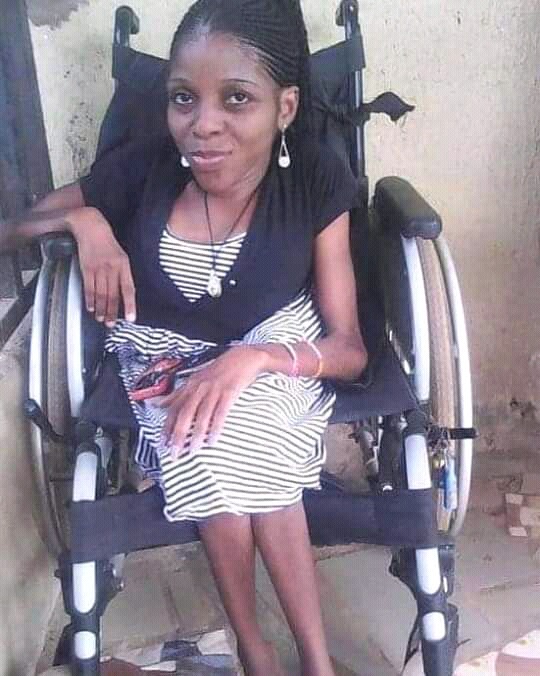 Always choose a partner that makes you happy, that's the only way to have a peaceful and happy marriage.
What do you think of their Union?
Do you love the couple?
Let's hear from you through the comment section below, don't forget to like and share this article before leaving this page.
SOURCE: Twitter
Content created and supplied by: Jerrycandy (via Opera News )