Nigeria and Meizhou Hakka of China striker, Chisom Egbuchulam on Monday received a long poignant note from his wife, Chi Nwa, in commemoration of his 29th birthday.
The stunning women who received a car gift from her husband on Valentine's Day, extolled his virtues and lavished encomiums and players on him in a statement on her Instagram page.
The long statement read: "Happy birthday to world best hubby.
My sweetness, If only words can express.Happy birthday to the most thoughtful,loving and caring husband.Thank you for showing me what it means to love and to be loved. Thank you for choosing us thank you for all you do for us. You never cease to amaze me in every way and every moment with you makes me crave you the more but guess what I have you wholesale. You're such a big baby, dancing in the funniest ways and singing nonsense songs to me. But I love you like that maybe if you asked, I would have married you the first day we met that's coz you're too good to be true.You're my strength, my anchor,my head, my everything. Your strength ,calmness ,character is one to emulate and have been my greatest inspiration.You're engraved in my heart but I still had to paint you on the wall so the whole world can see that you're my best.I love you forever sugar zaddyyyy. And I miss you so much .You for collect Jackie Chan style today but, I pray God's distinguishing presence will continue to be with you forever.Happy birthday obi m I'm happy we're growing old together and I'll still remain your ever loving and submissive wife forever.
Cheeeerrrrssss
Chisom Egbuchulam."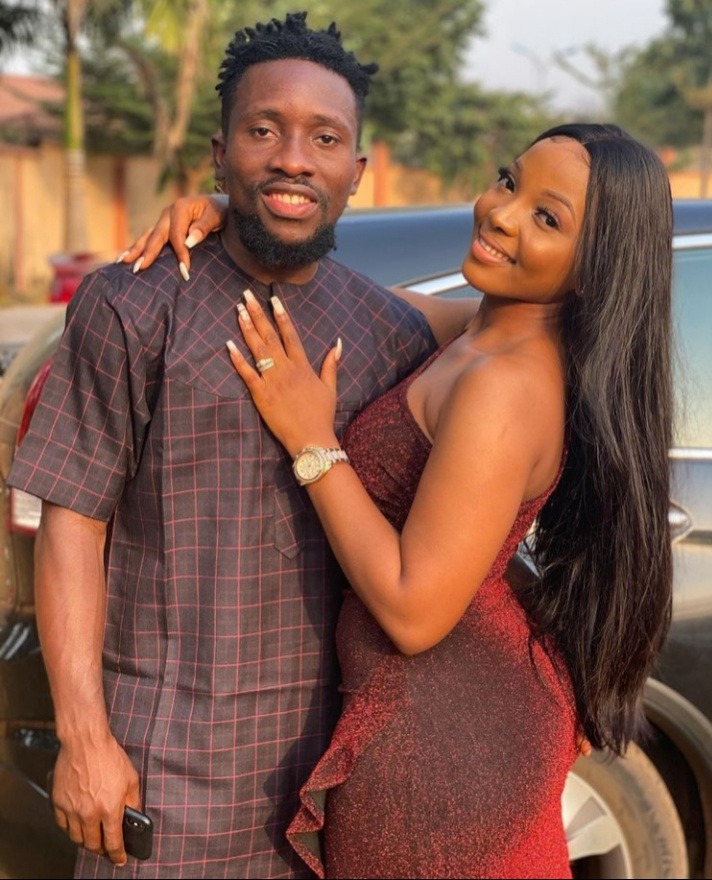 The couple got married on December 16 in a private wedding ceremony, and are deeply in love with each other.
Content created and supplied by: Godaik (via Opera News )