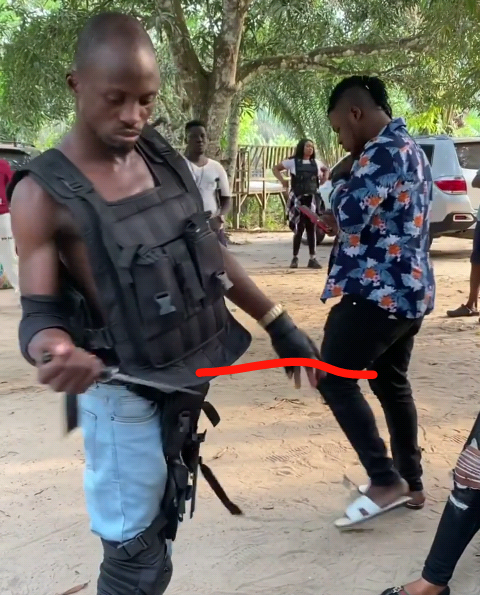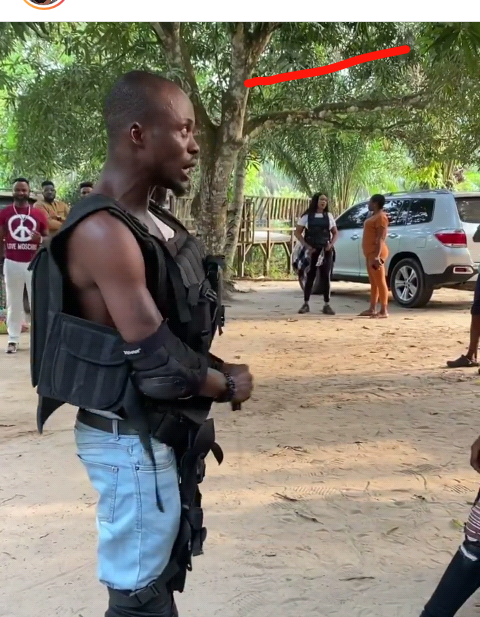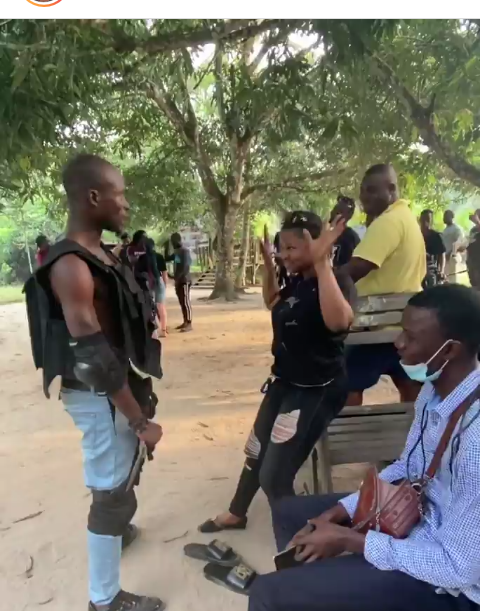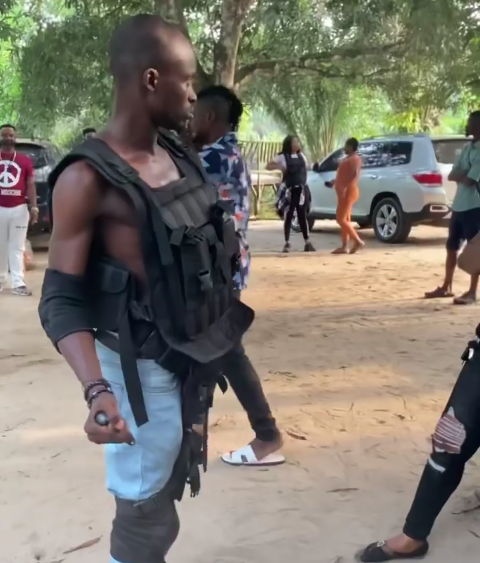 This is just too funny and hilarious. I don't want to laugh alone, that's why I'm sharing this funny content here. Popular Yoruba comic actor, Jigan Babaoja is at it again. He's on set of movie, Omo Anu Lon Soro and decided to pull a stunt on an upcoming Yoruba actress, Adebimpe Rukayat.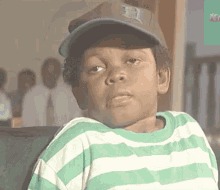 On movie set, all of a sudden Jigan confronted Adebimpe and said: "Mo le gu e lo be" which means I can stab you with a knife. All of a sudden, he removed a knife from his fighting jacket and immediately show her that he's not joking, then Bimpe looked at him and started smiling. Some of the observers in Yoruba language said, "Mo fo oo" which means I'm shocked as they excused themselves, Bimpe who was also confronted with the knife said the same thing.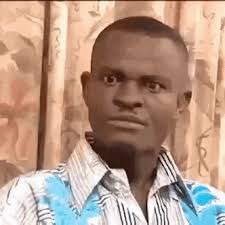 Bimpe looked at him and said, manager "ma se re kere ooo" which means don't play rough play ooo. And Jigan replied her saying: "Nigga mind your speech, se na here you dey".
Bimpe said, "this one loud ooo, I no know say e don reach this level" and Jigan replied her saying, "I go commot your teeth just now". With a facial expression that made people laughed all through the video.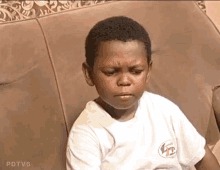 The upcoming actress raised her hands up saying"who I be" surrendering to him. While surrendering to him, Jigan said, "you just do haa, just do haa and I will commot your teeth just now".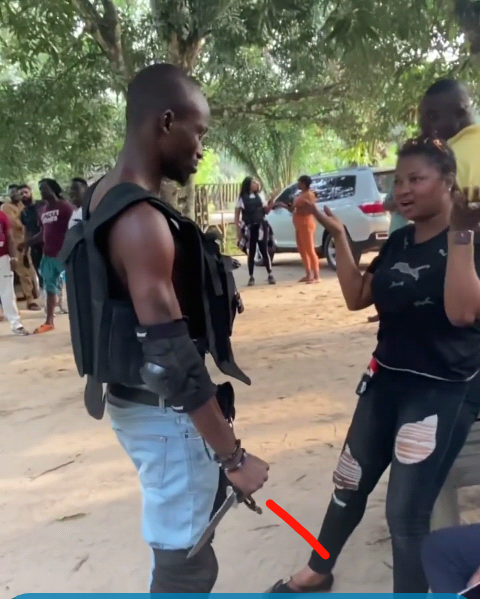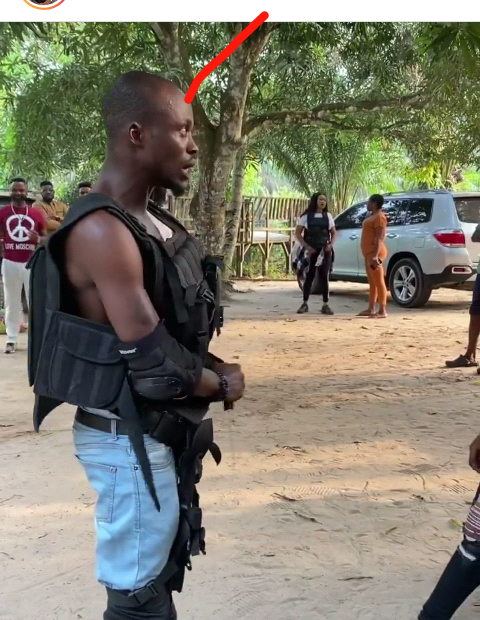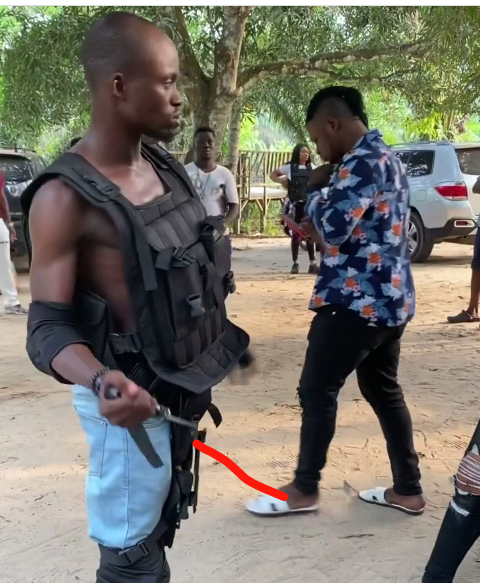 When she hold her lips, Jigan said, "you too dey quiet, and she laughed, then he said, why you dey laughed and she got confused". This funny content brought several reactions on instagram as fans and celebrities given sarcastic opinions. See reactions below.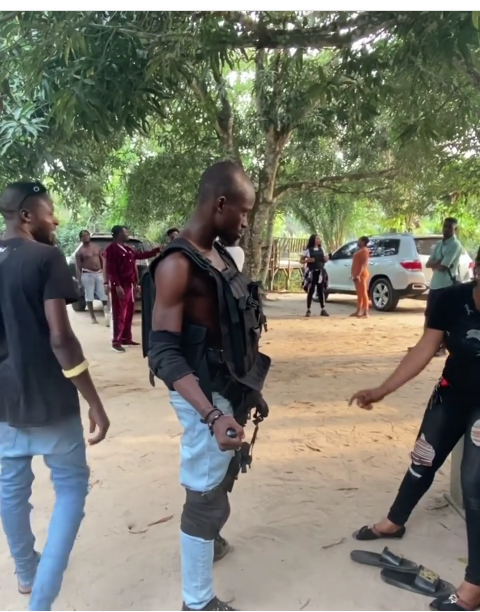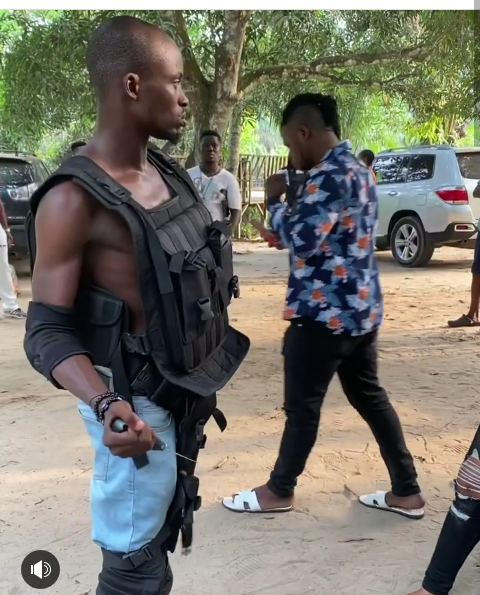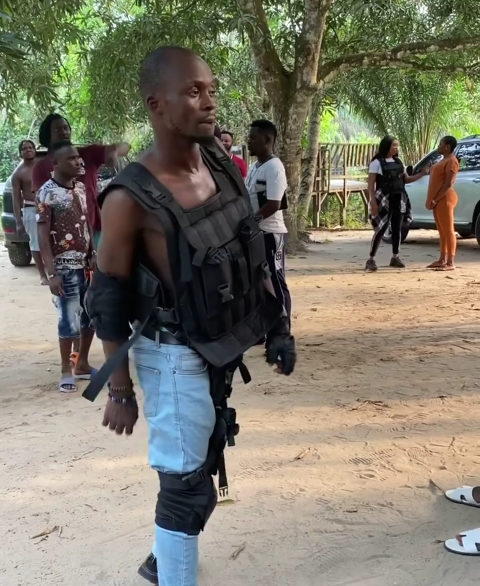 To really enjoyment the video and get to understand what when down, copy this link, https://www.instagram.com/p/CKysnSNHUNa/?igshid=rulbd3ta7in0 and paste it on your browser.
See caption:
"Your body go do wotowotoooooo cc @bimzeeluv 🤣🤣🤣🤣🤣🤣🤣 on movie set (Omo anu Lon soro ). No1cruiselord".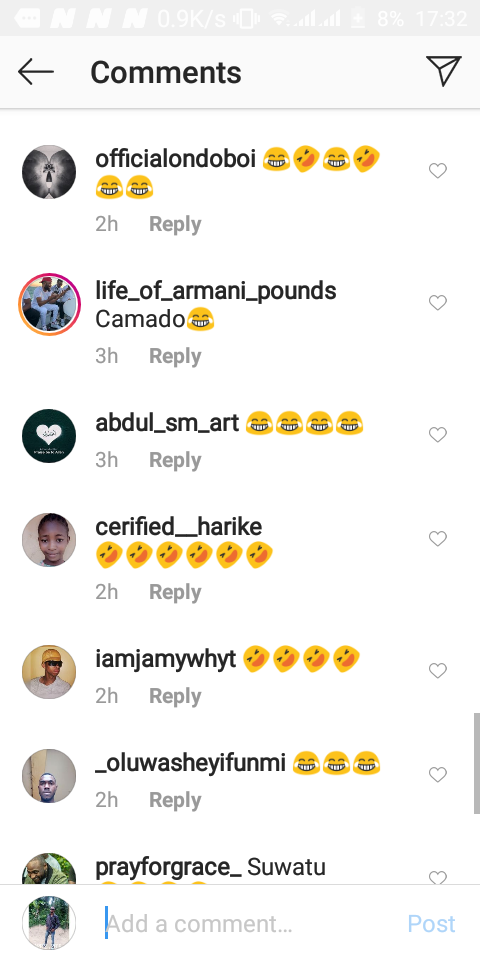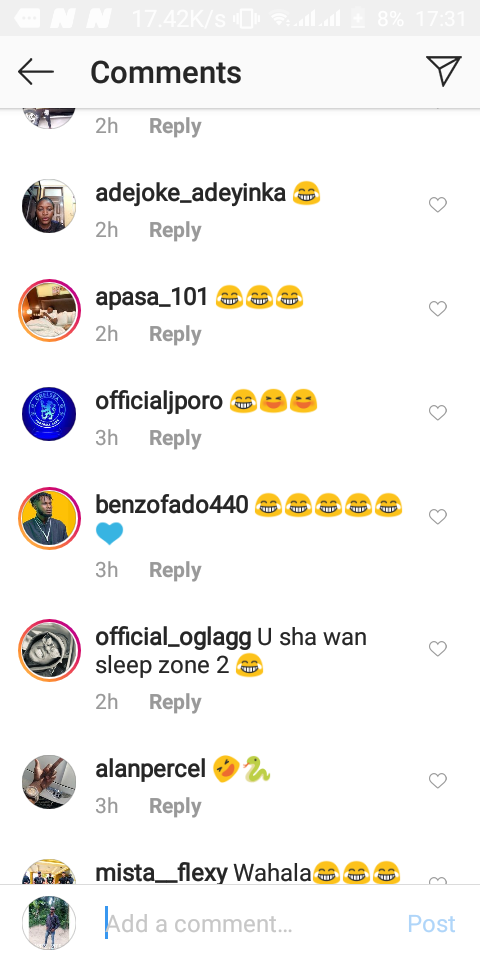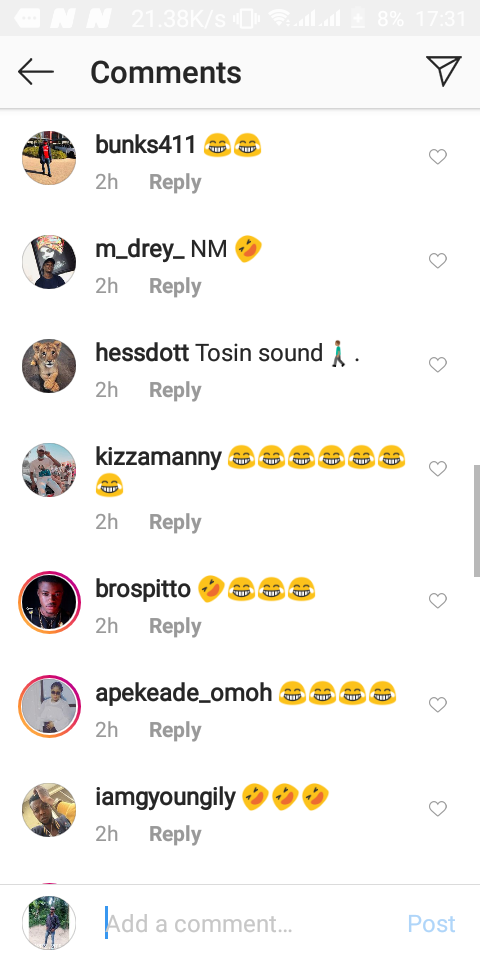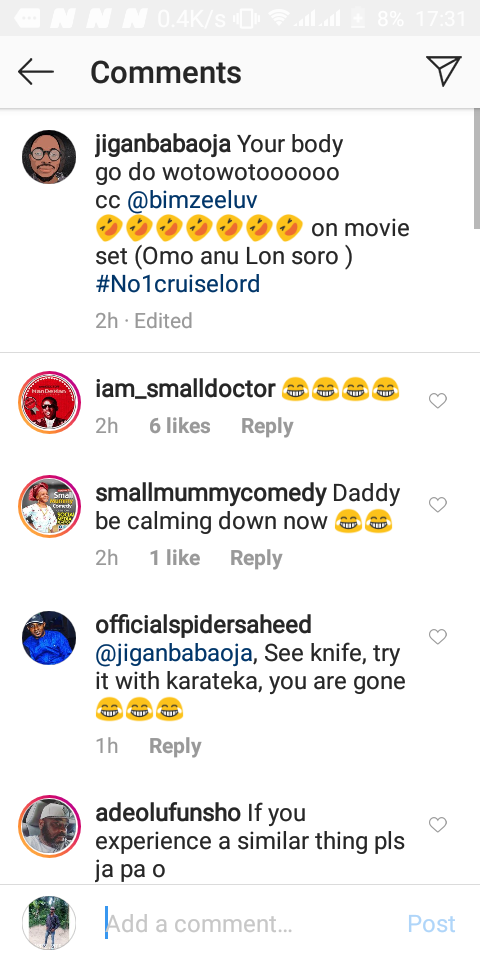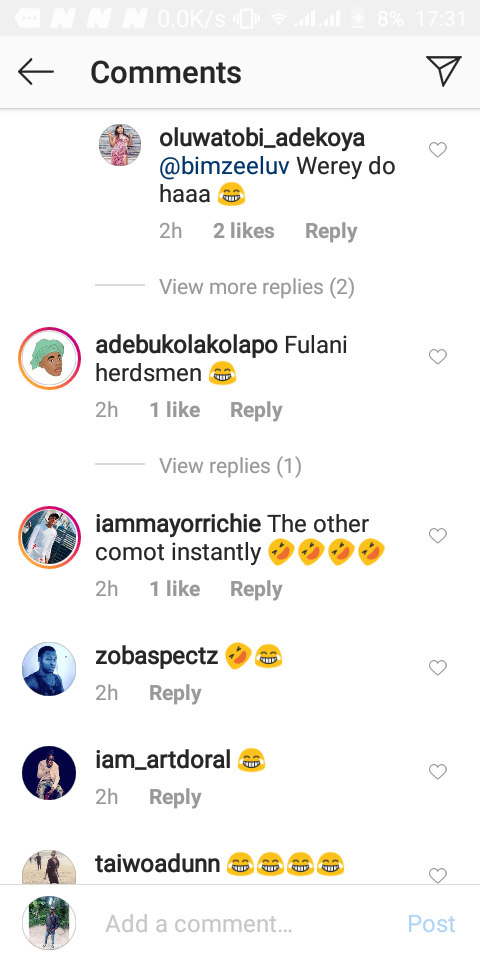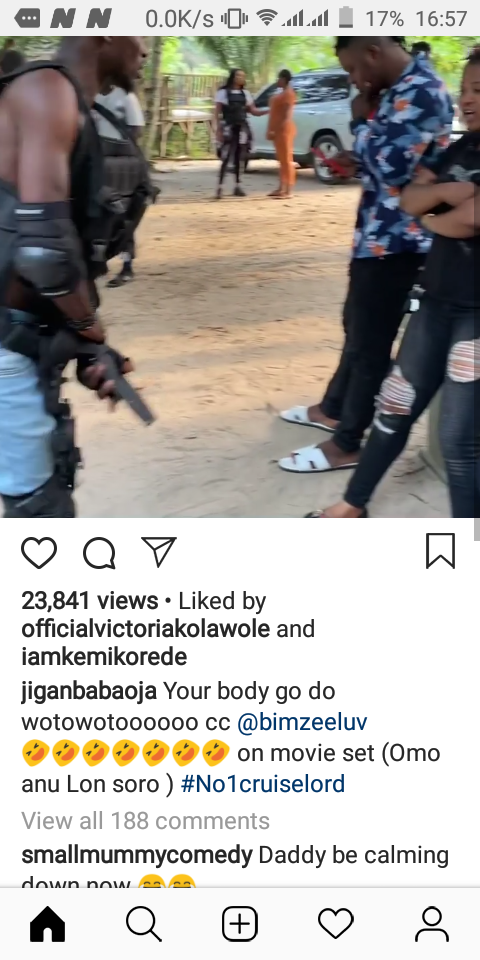 Content created and supplied by: Oluwatoyin13 (via Opera News )