The rate of crimes being carried out in Nigeria recently has been on the high side. We hear of different cases killings, robberies and assault on a daily basis either on the news or on the streets. This makes me wonder why some people would wish to dedicate their lives to committing crimes instead of living a honorable and fruitful life.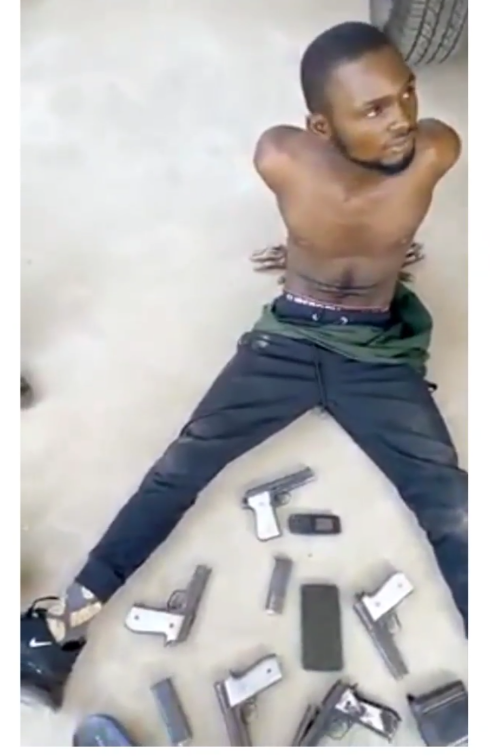 A video was shared on Instagram by and in the video, a young man was seen sitting on the floor after being caught with different sophisticated pistol guns in his possession. From the report, the suspect was traveling from Benin to Abuja inside a Toyota Tacuma car. When a routine stop and search was conducted, he was found to be in possession of 5 pistols and live ammunitions. He was arrested at Oguda Bridge, along Okene-Auchi road.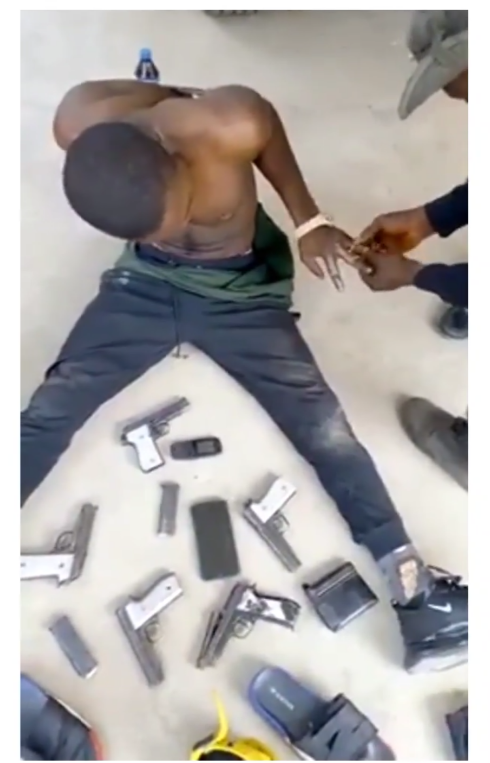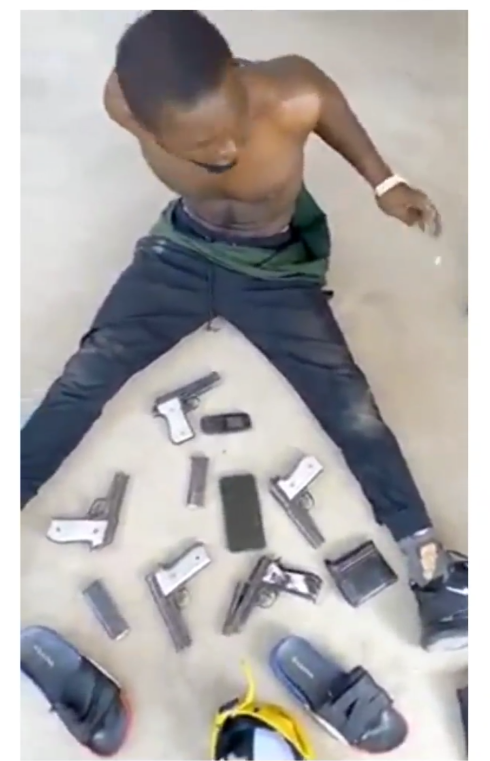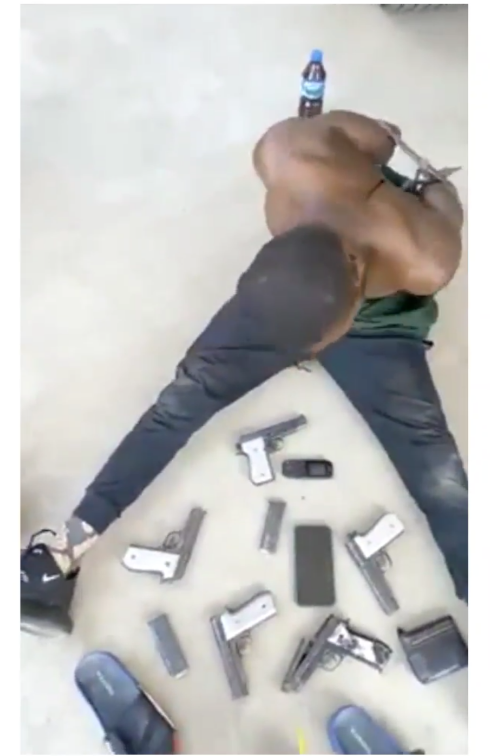 This video however sparked mixed from people who took out time to condemn the young man for being in possession of such sophisticated weapons. Some thanked God for the fact that he was caught because if he had succeeded in reaching Abuja with those guns, only God knows the crimes he would have committed with the weapons.
Check out some reactions: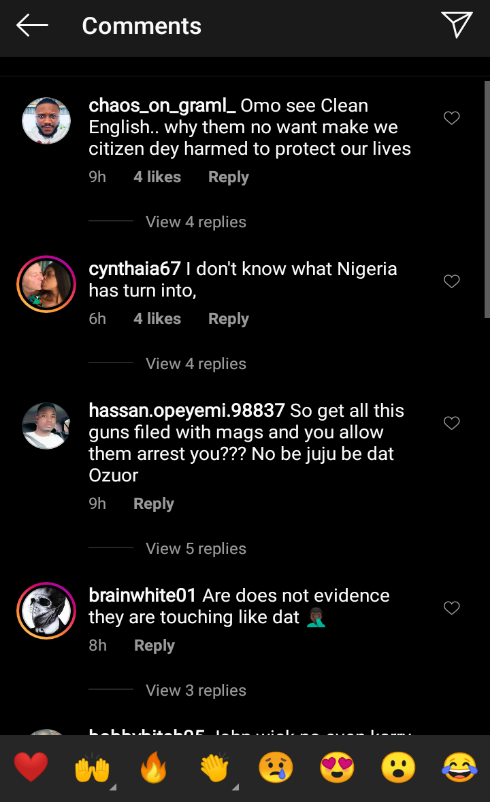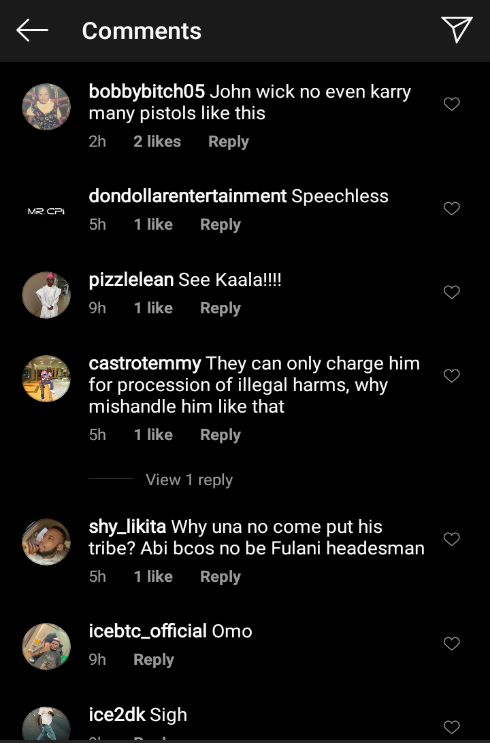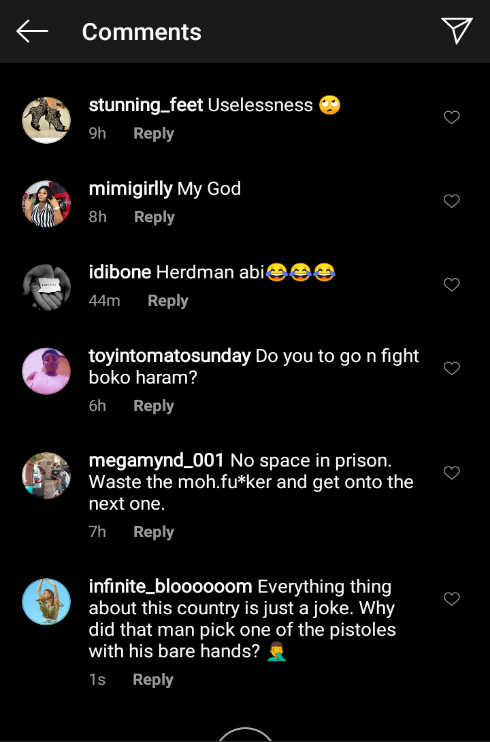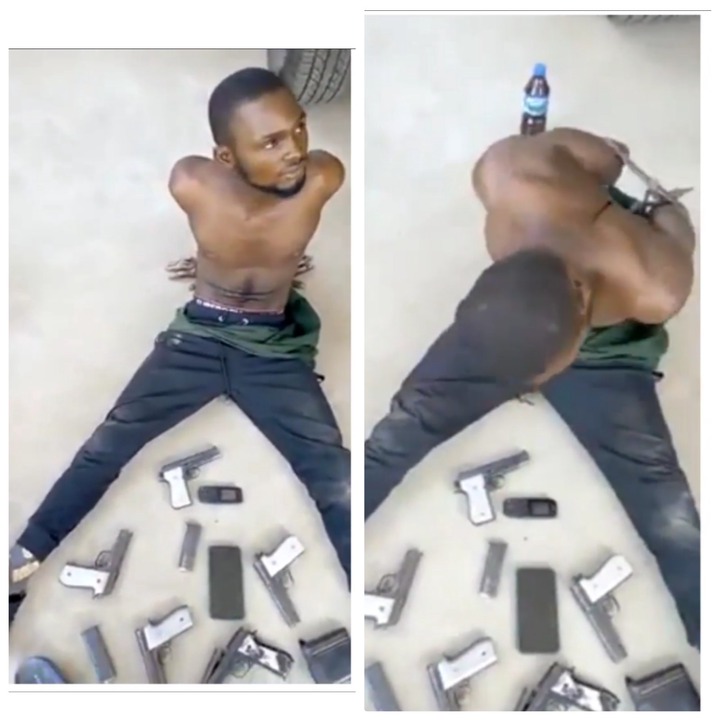 Dear reader, what do you think is the cause of the increasing crime rate in Nigeria?
Is it because of unemployment or do you think people engage in crime just because they like it?
Content created and supplied by: Sensei00 (via Opera News )