Have you ever heard tales of the possibility there is someone out there that look exactly like you and how each person is two in this world? Well, growing up as a child I heard many of these tales, and I have even come to believe them more now. I have seen, people who are not related by blood and who don't know each other, but looks so much alike. In an ongoing challenge on Facebook tagged #LookAlike, an Igbo lady who participated in the challenge said that she looks like Bobrisky.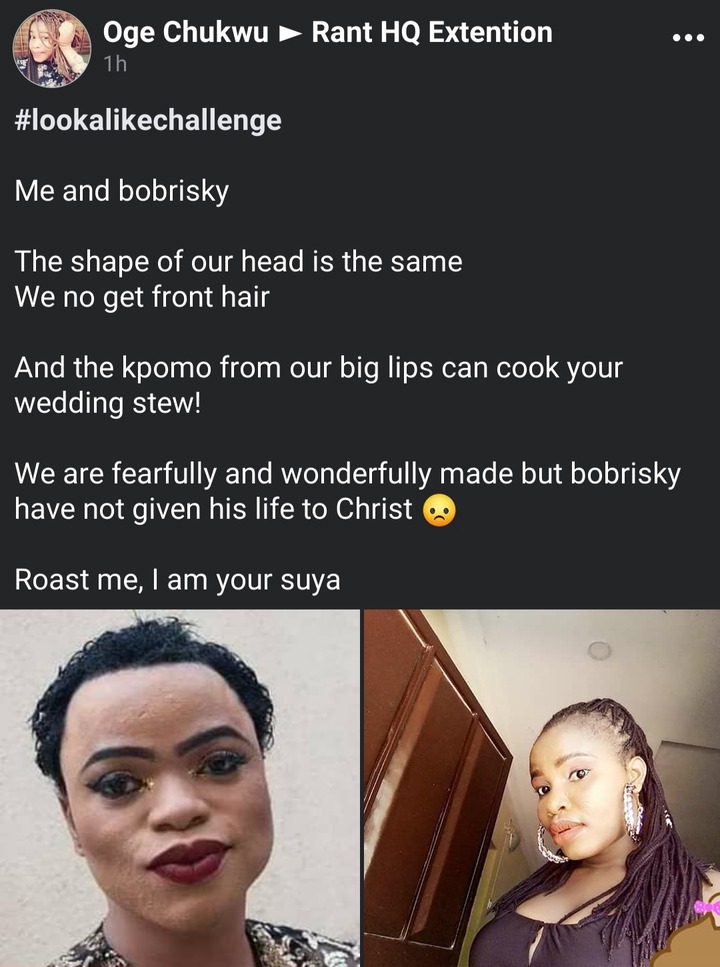 This Lady, Oge Chukwu was identified by her Facebook profile to be an Igbo lady from Anambra State. In her post, she wrote that she looks like Bobrisky and also went further list their similarities. According to her, the shape of their head is the same, and lips as well. This post stirred reactions from people on Facebook, check out some reactions below.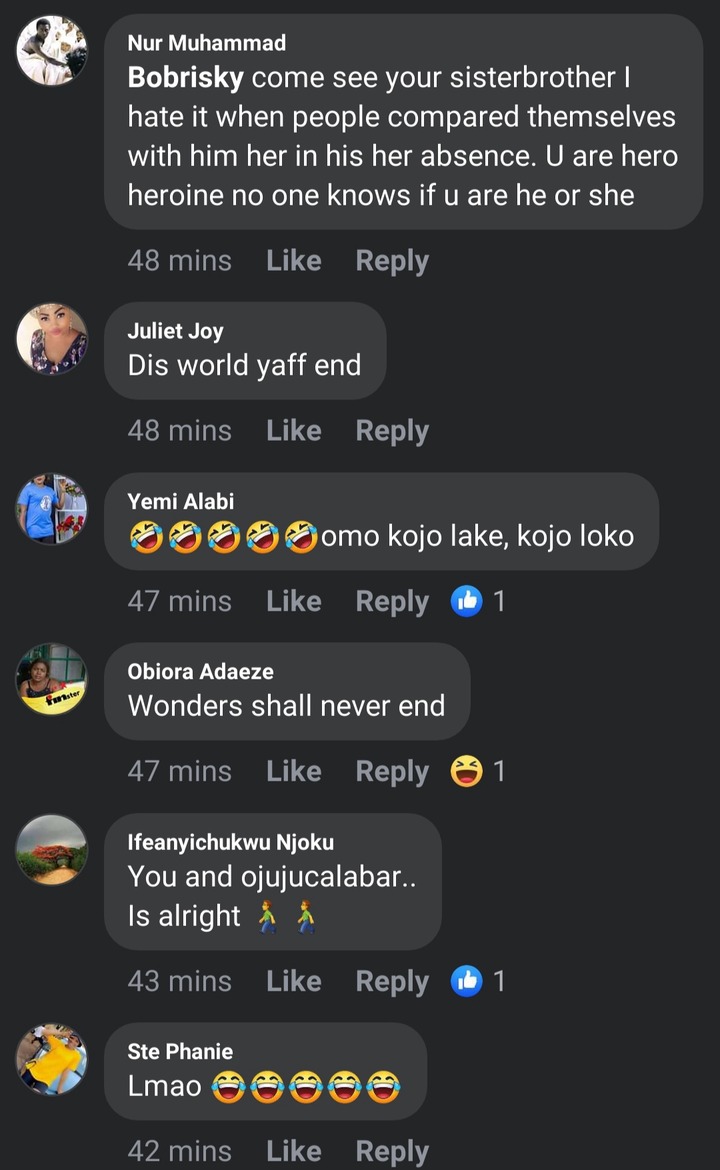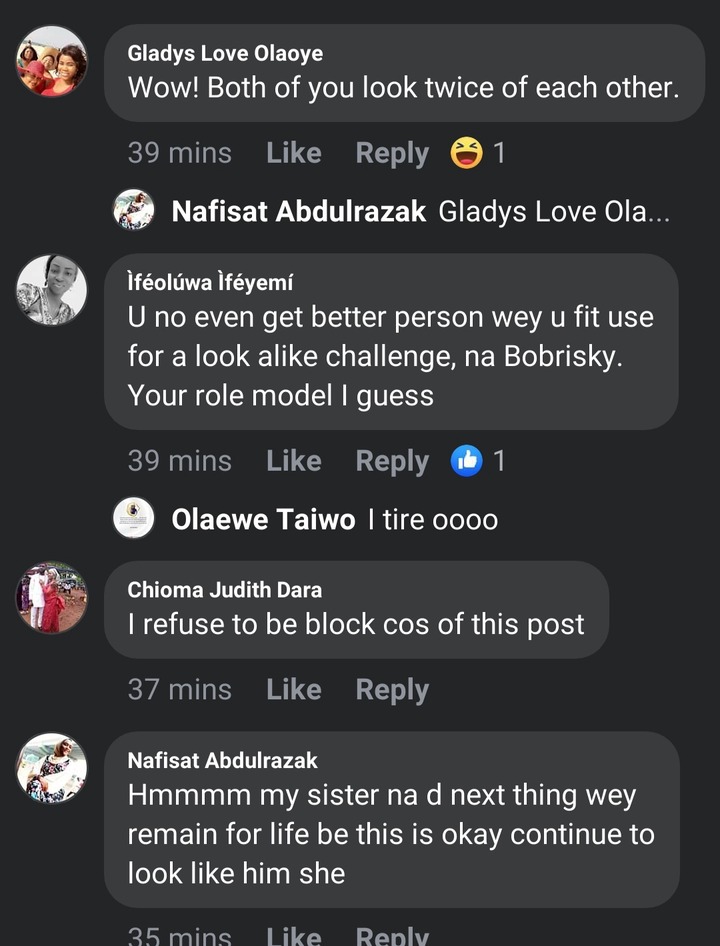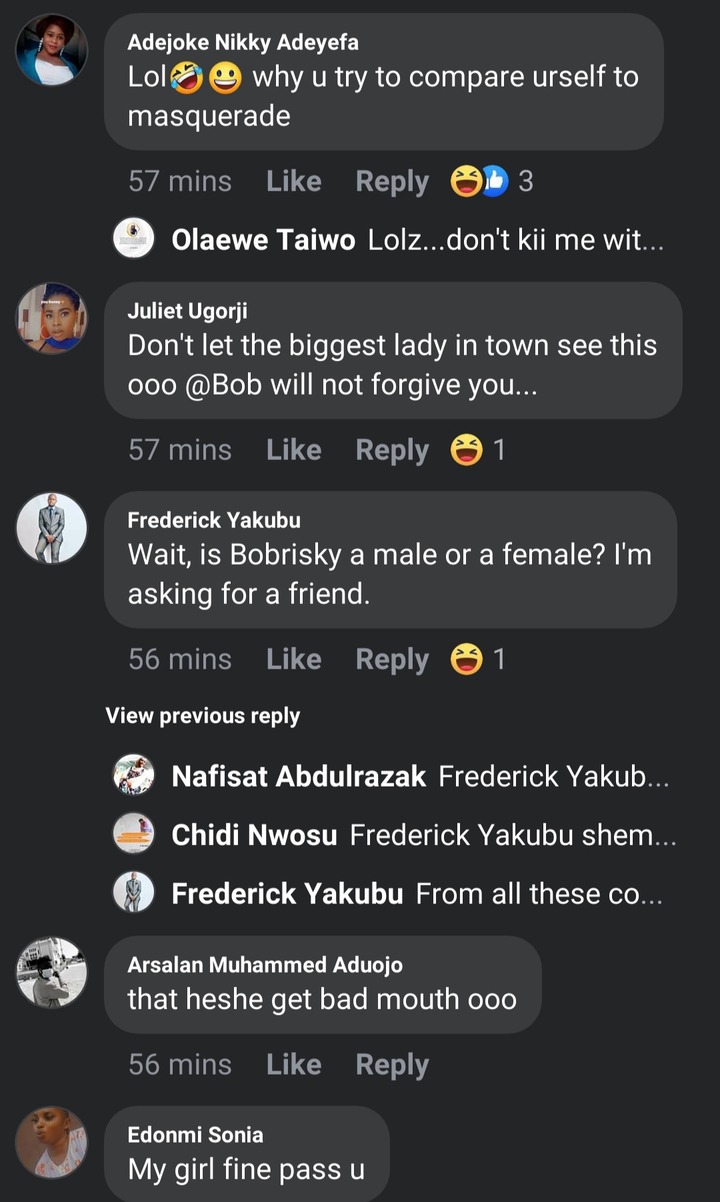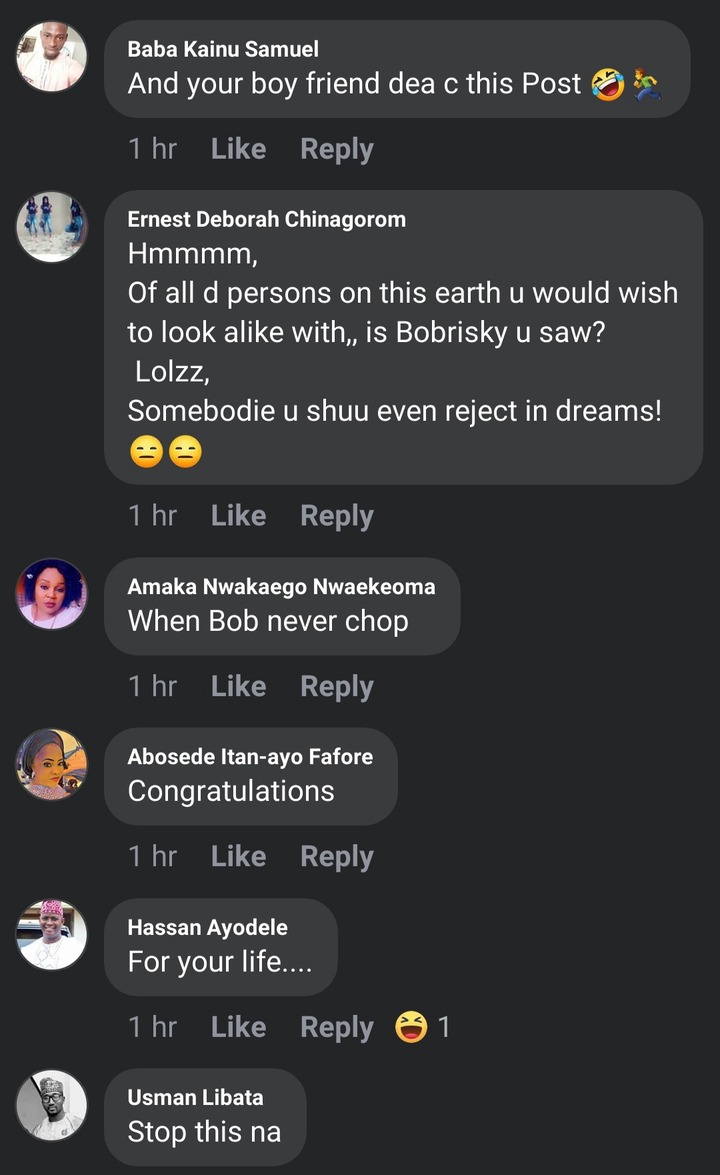 Bobrisky is a popular cross dresser and social media influencer. Over the years, he has created an online presence for himself with his content and has many followers and fans on his various social media platforms. 
Below are some pictures of Bobrisky.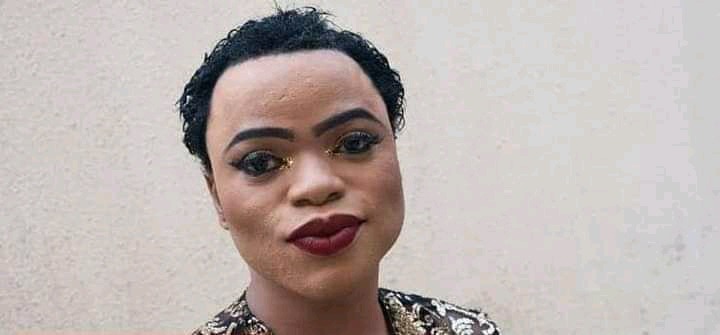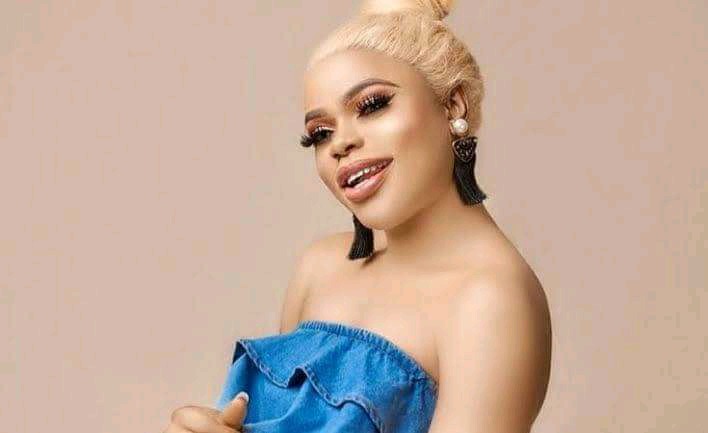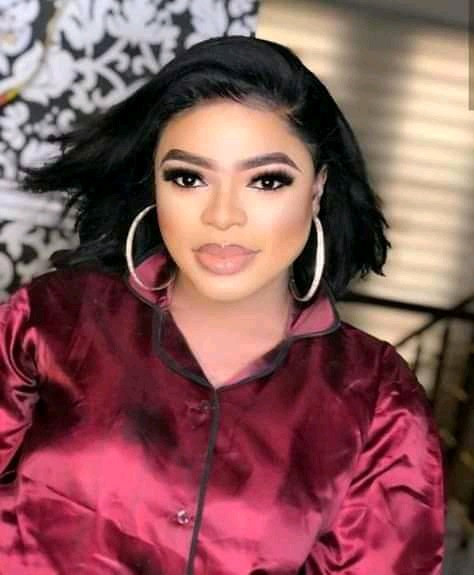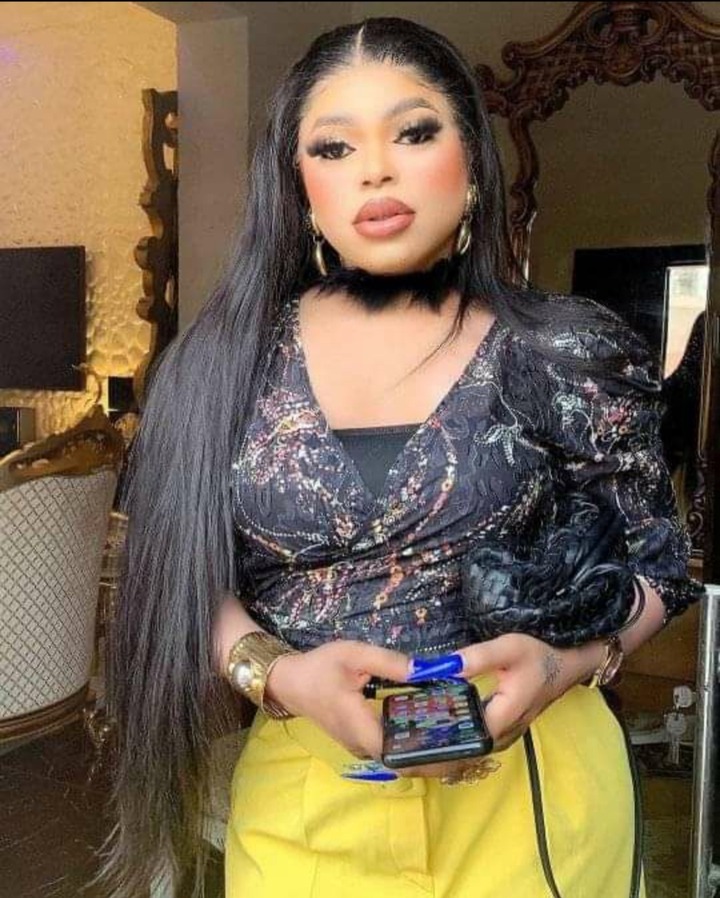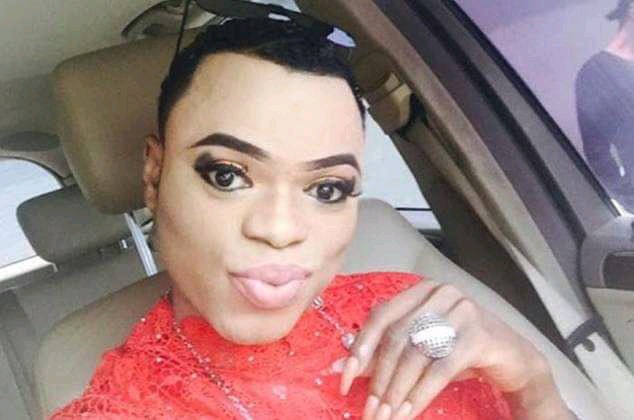 Here are some pictures of Oge Chukwu.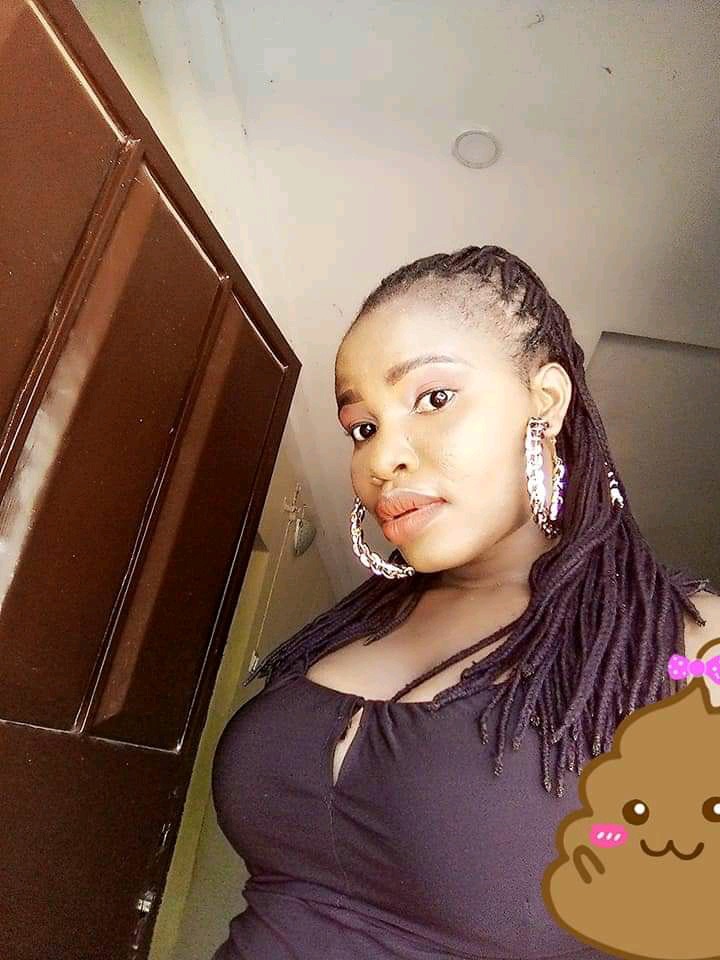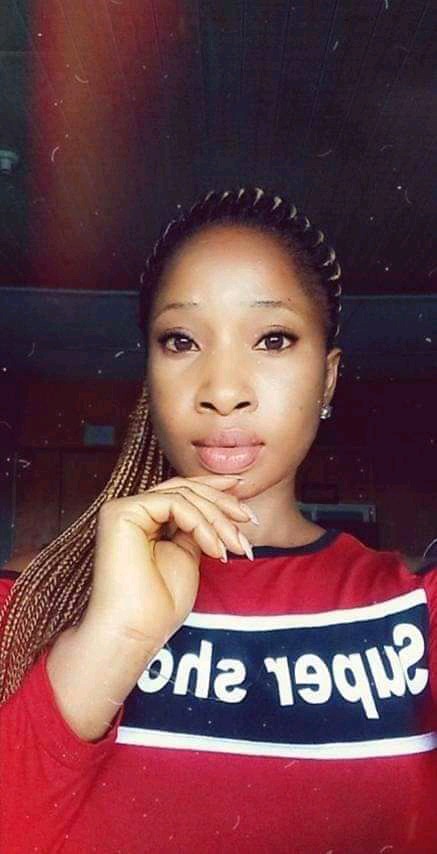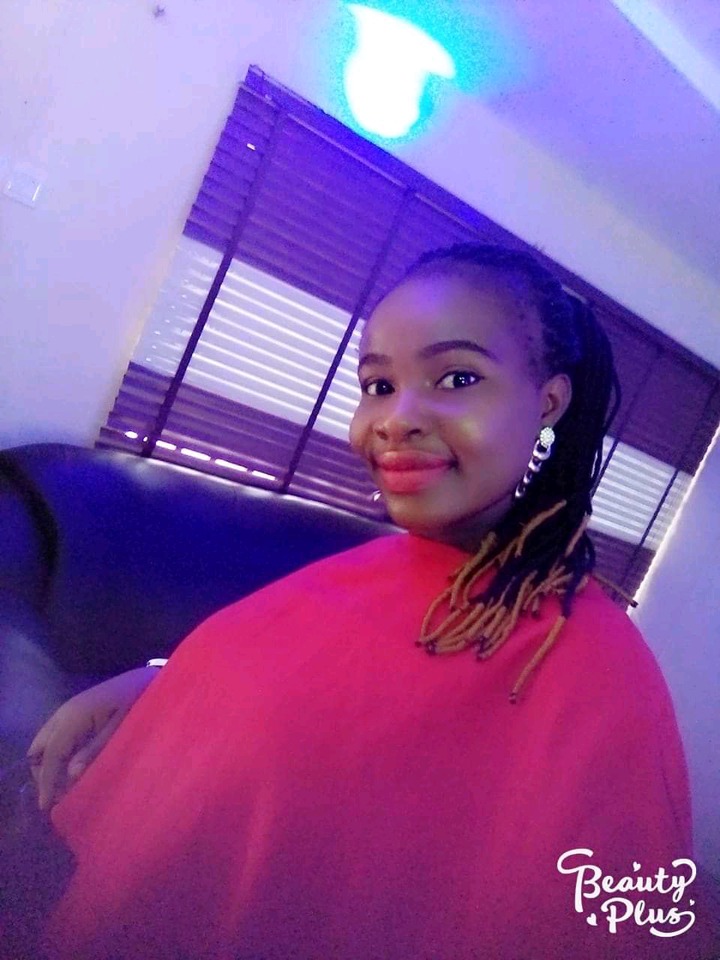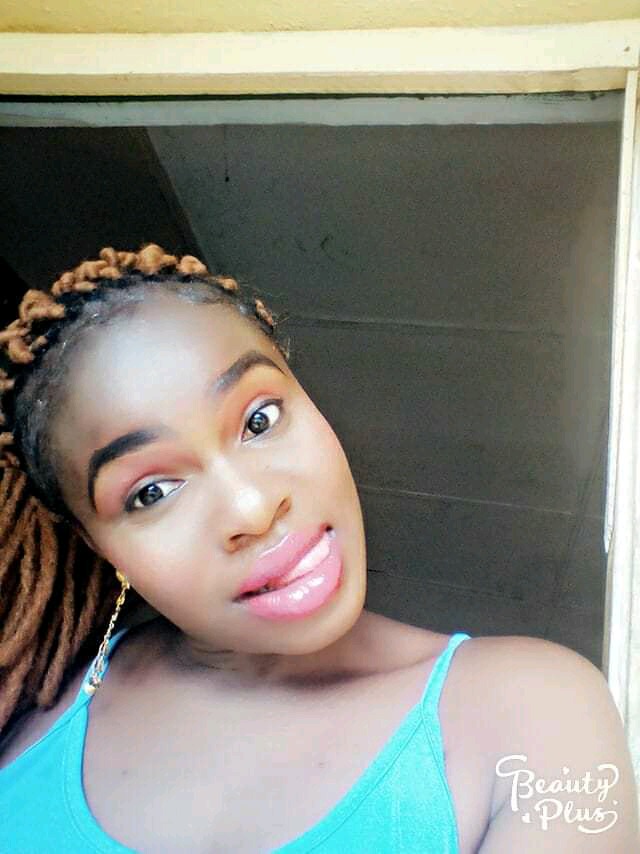 Dear readers, be the judge of this matter. Do they look alike?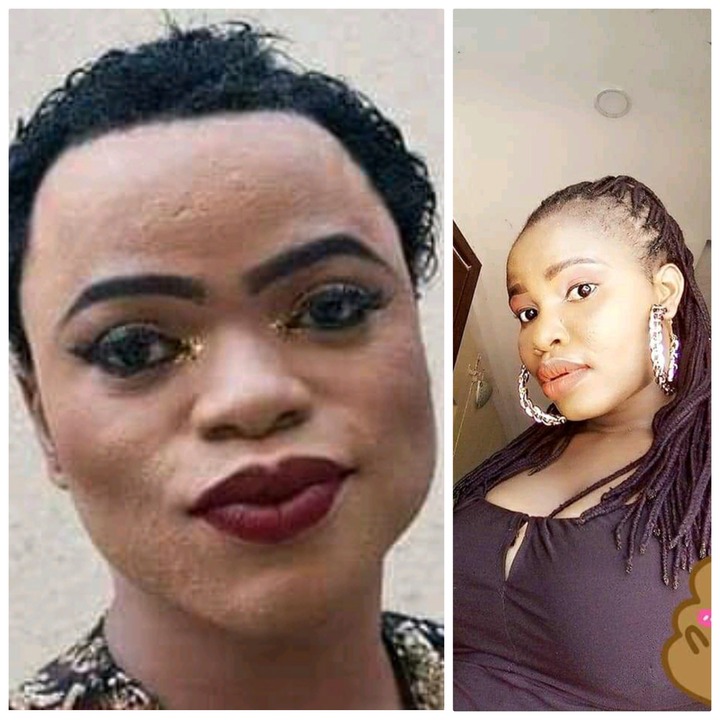 Content created and supplied by: Charieeva (via Opera News )