One of the most trending hash tags now is the celebrity look alike challenge, this challenge has made a lot of people come out on social media claiming to look like one celebrity or the other.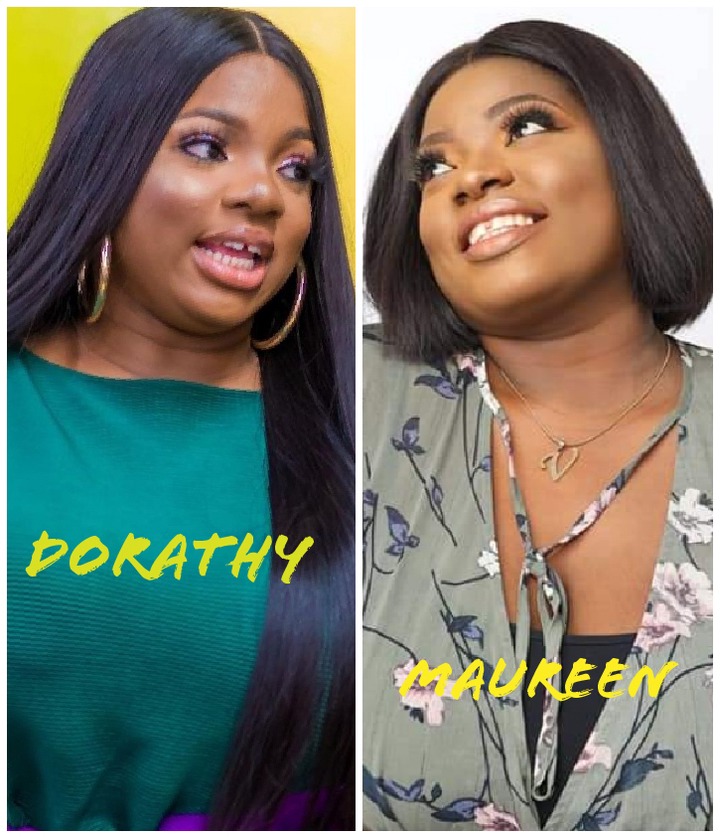 One very good example is this lady who is referred to as Dorathy of Benue. Her real name is Maureen Doofan Igbeigbe and she hails from Benue state.
According to her when Dora got into the big brother's house a lot of people who knew her, tried to get in touch with her thing she was the one.
One very interesting fact is that they both have gap teeth, they both have huge chests and their birthday is just a day apart.
See post below;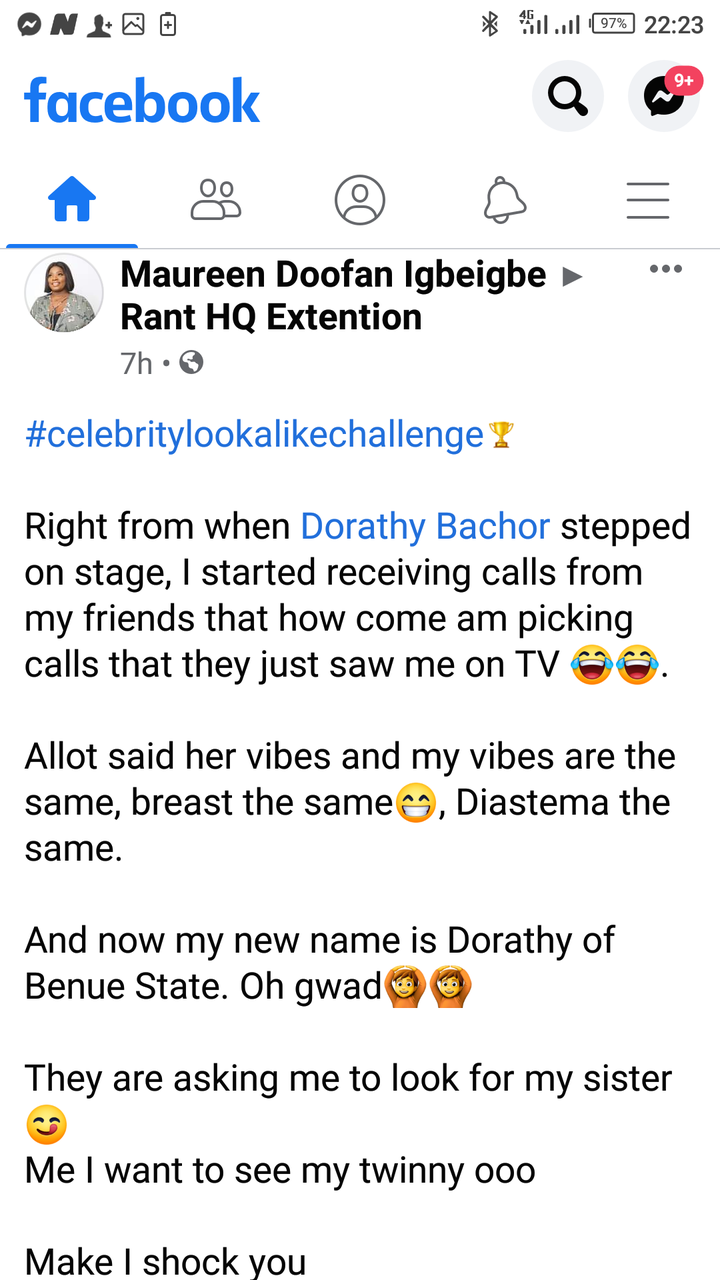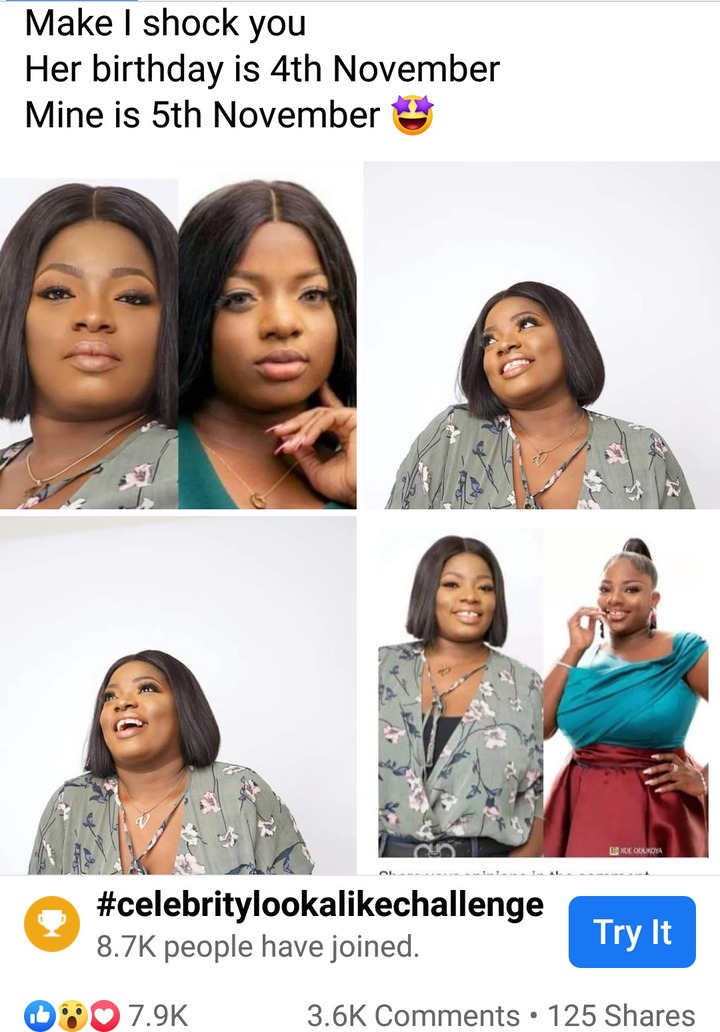 Her pictures on social media have caused a lot of reactions due to her striking resemblance with the BBN star.
See reactions below;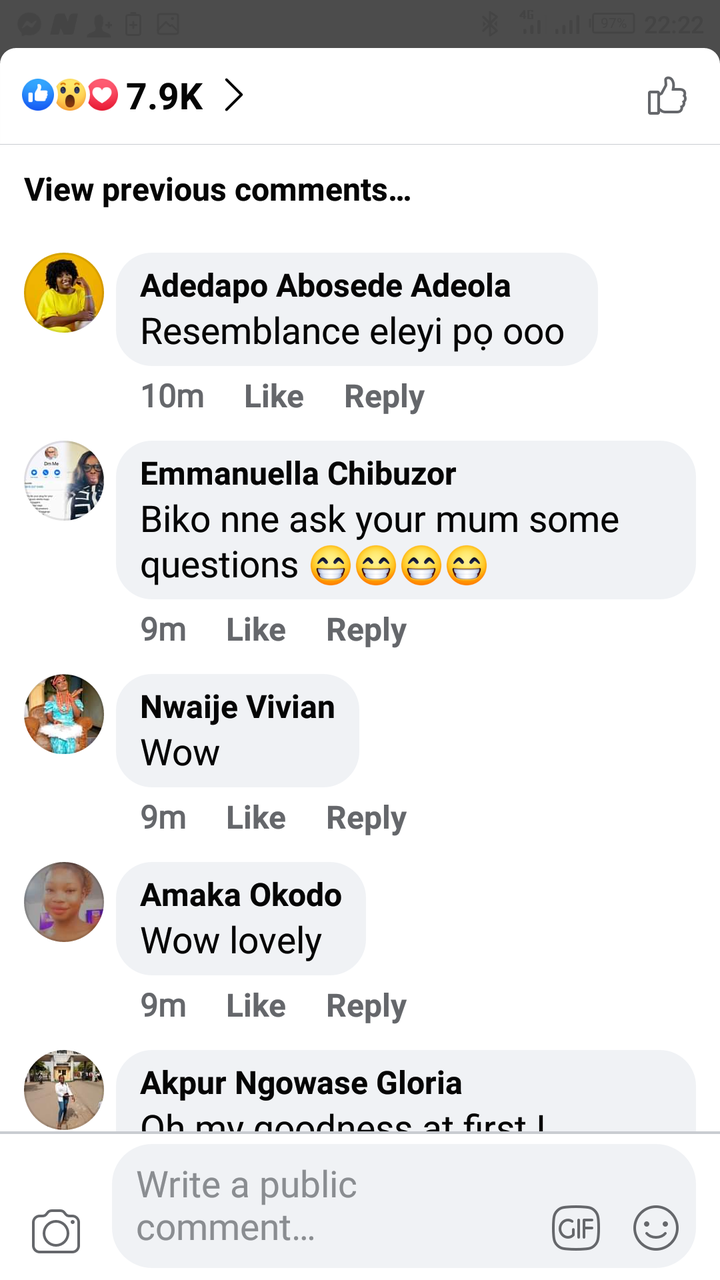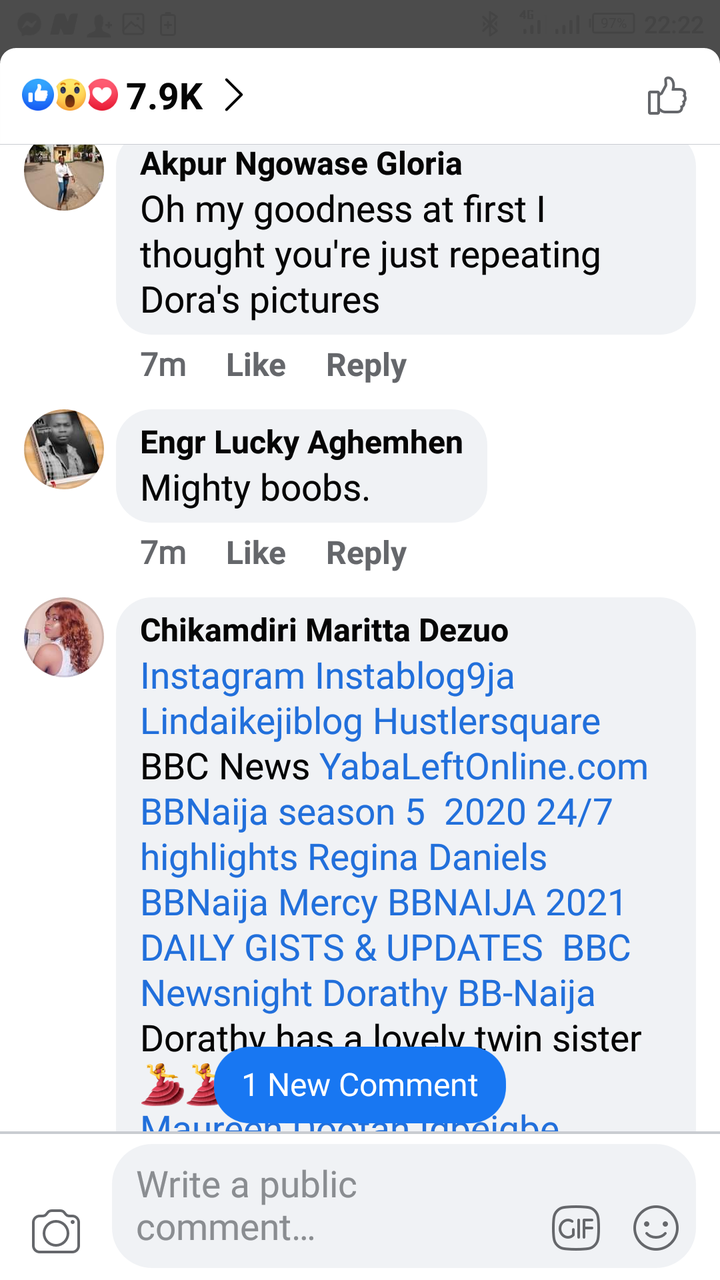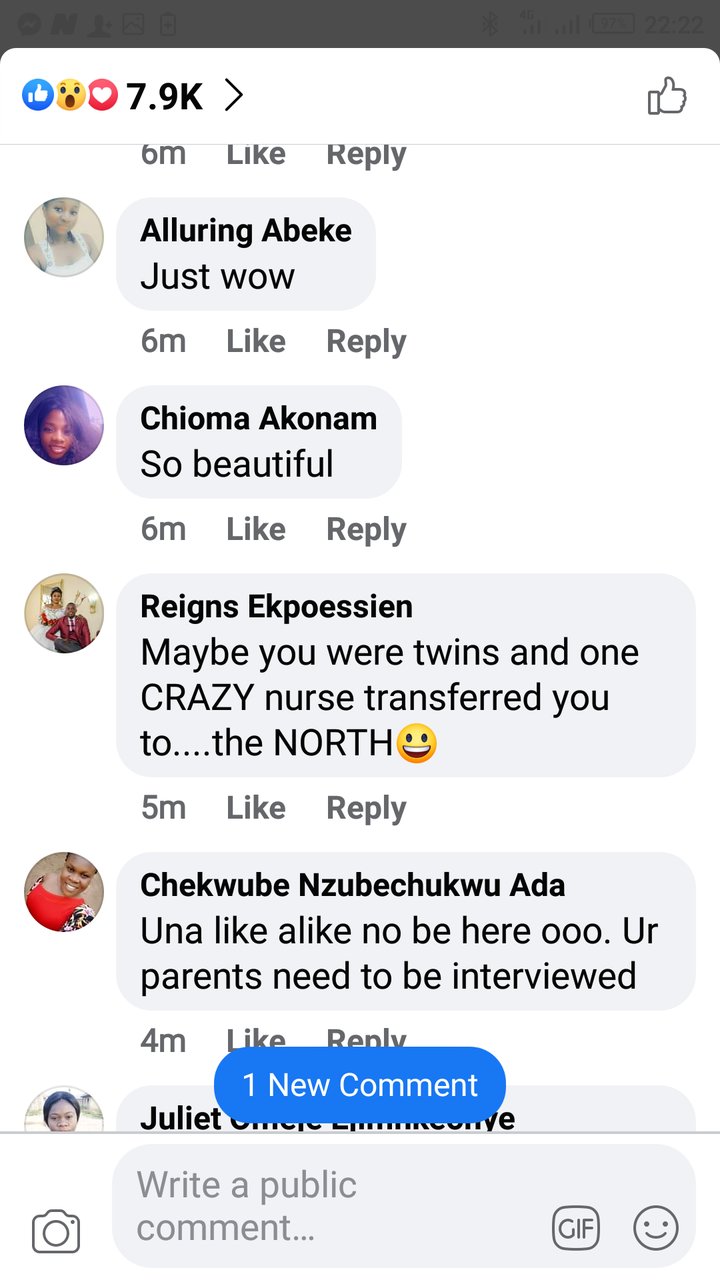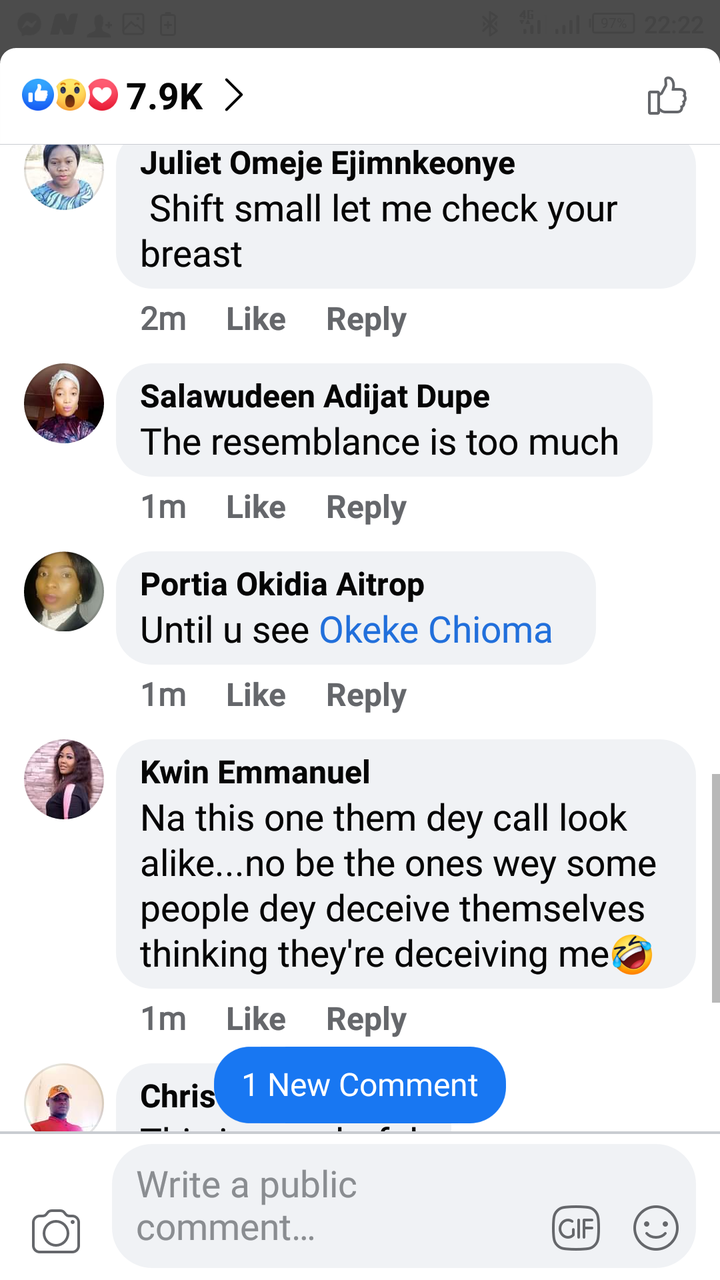 See more photos of Maureen below;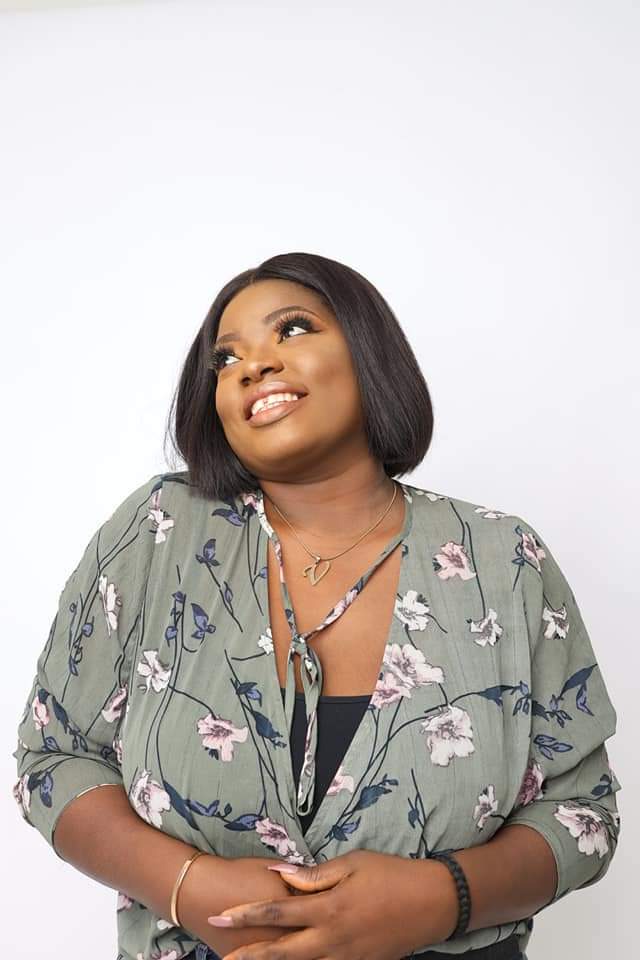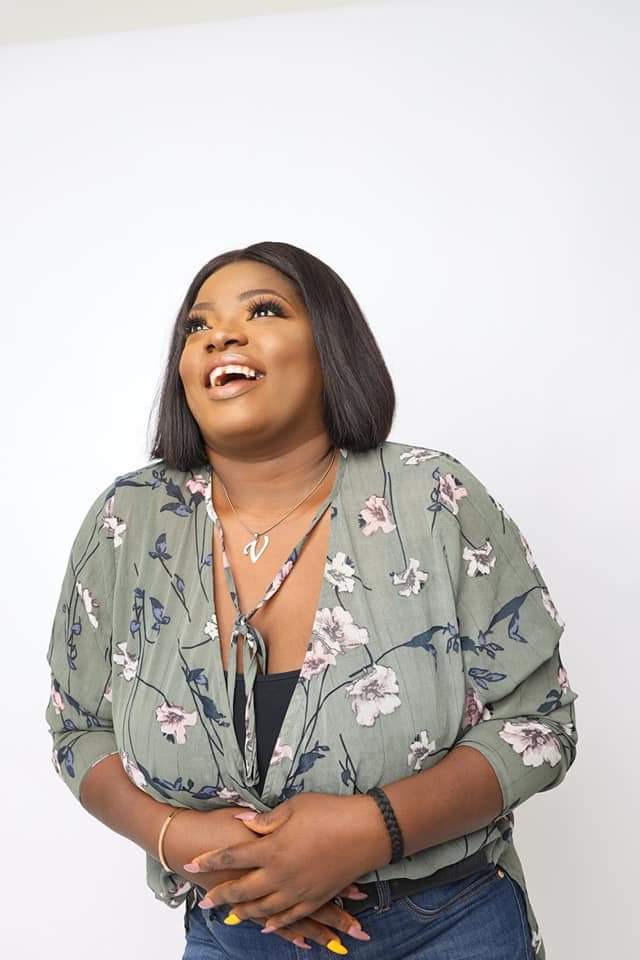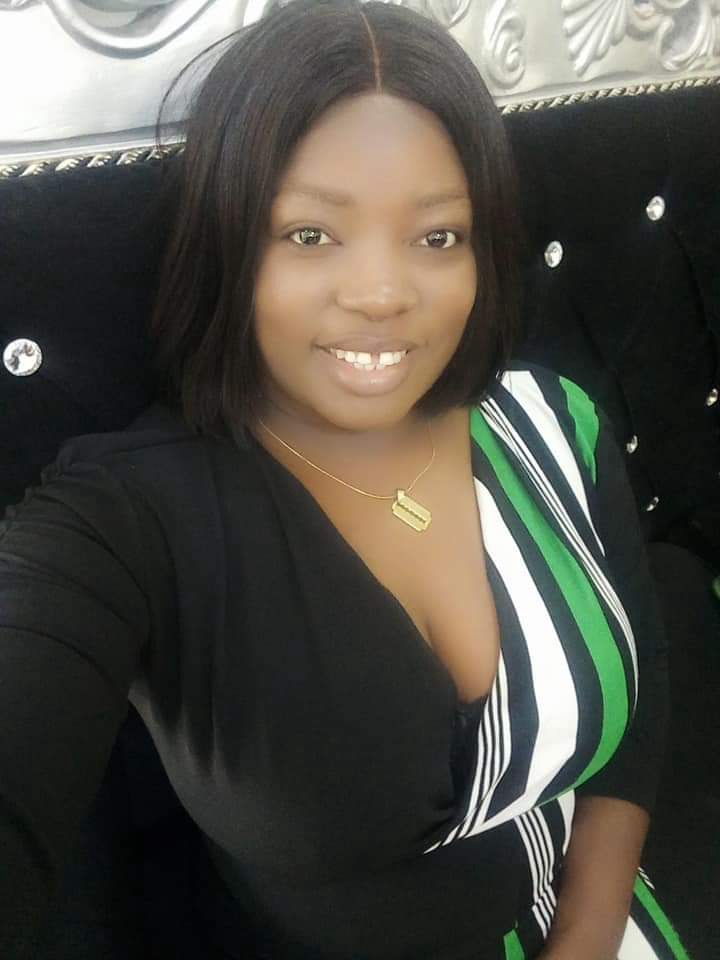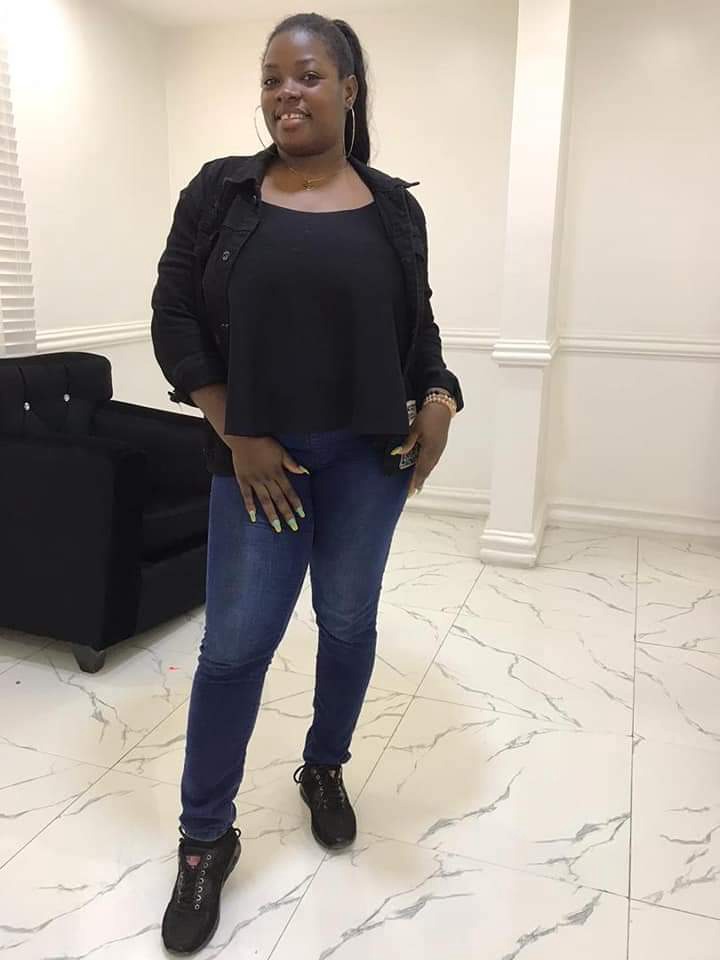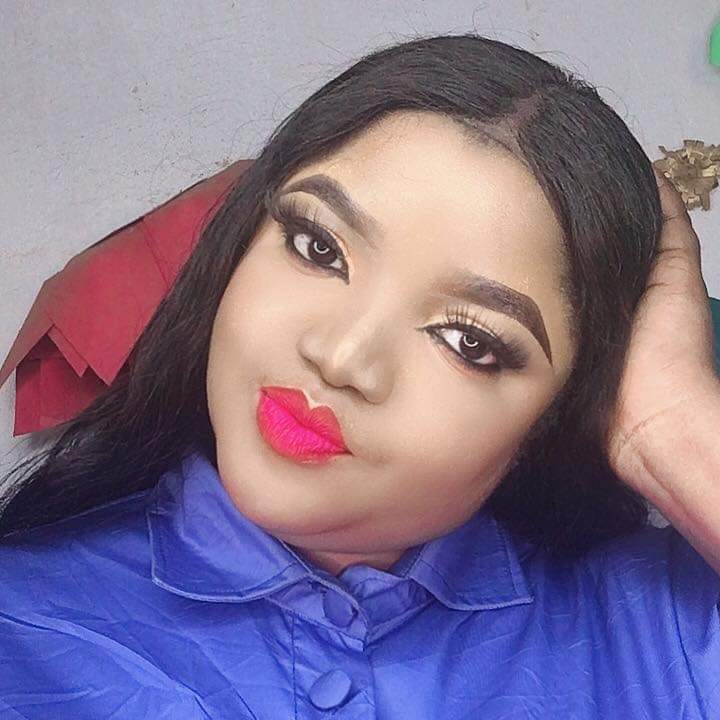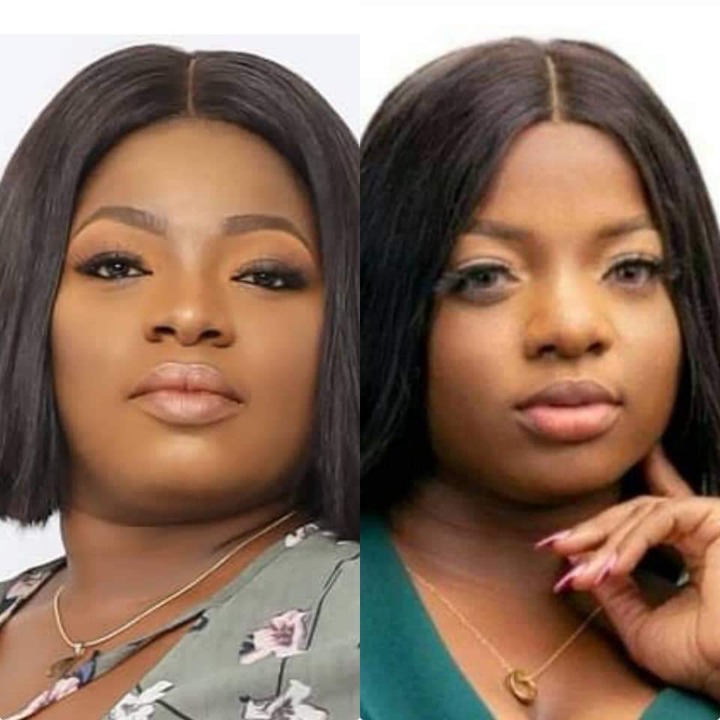 Do they really look alike to you?
Leave comment in comment box below.
Thank you for reading.
Content created and supplied by: basicexpert (via Opera News )