Is this true? 90% of Nigerians don't wash their hands before eating bread. Twitter user says
90% of people don't wash their hands before they do this(check out and see peoples reactions)
The post is so funny and seems like is true according to popular opinion by fans on Twitter. The Twitter user who goes by the name only one [email protected] made a quote that 90 percent of Nigeria don't wash their hands before eating, many of his followers have gone to the comment section to confess this wrong act.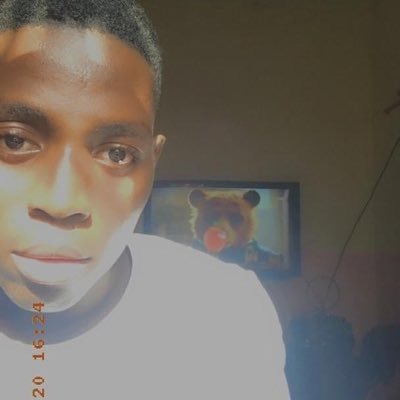 This is one of the personal hygiene we were all thought right from our primary school days and yet we fail to maintain the simple guidelines that help in protecting us
Almost all Nigerians treat typhoid every month, this is a very underrated disease in our country, the rate of death from the sickness is very high, and many even run mad from this sickness if not treated properly.
Anyways see the guy's comment below and the reactions of our fellow Nigerian.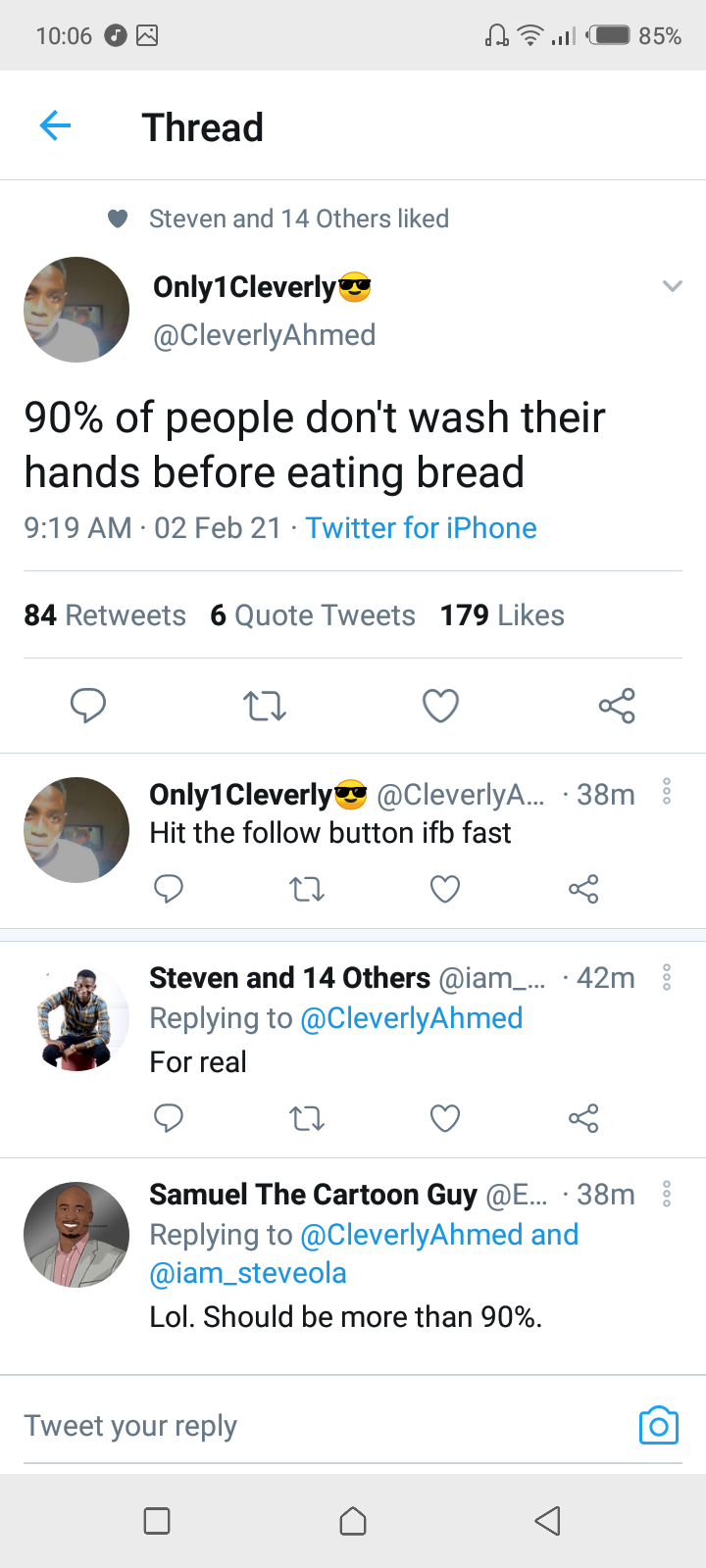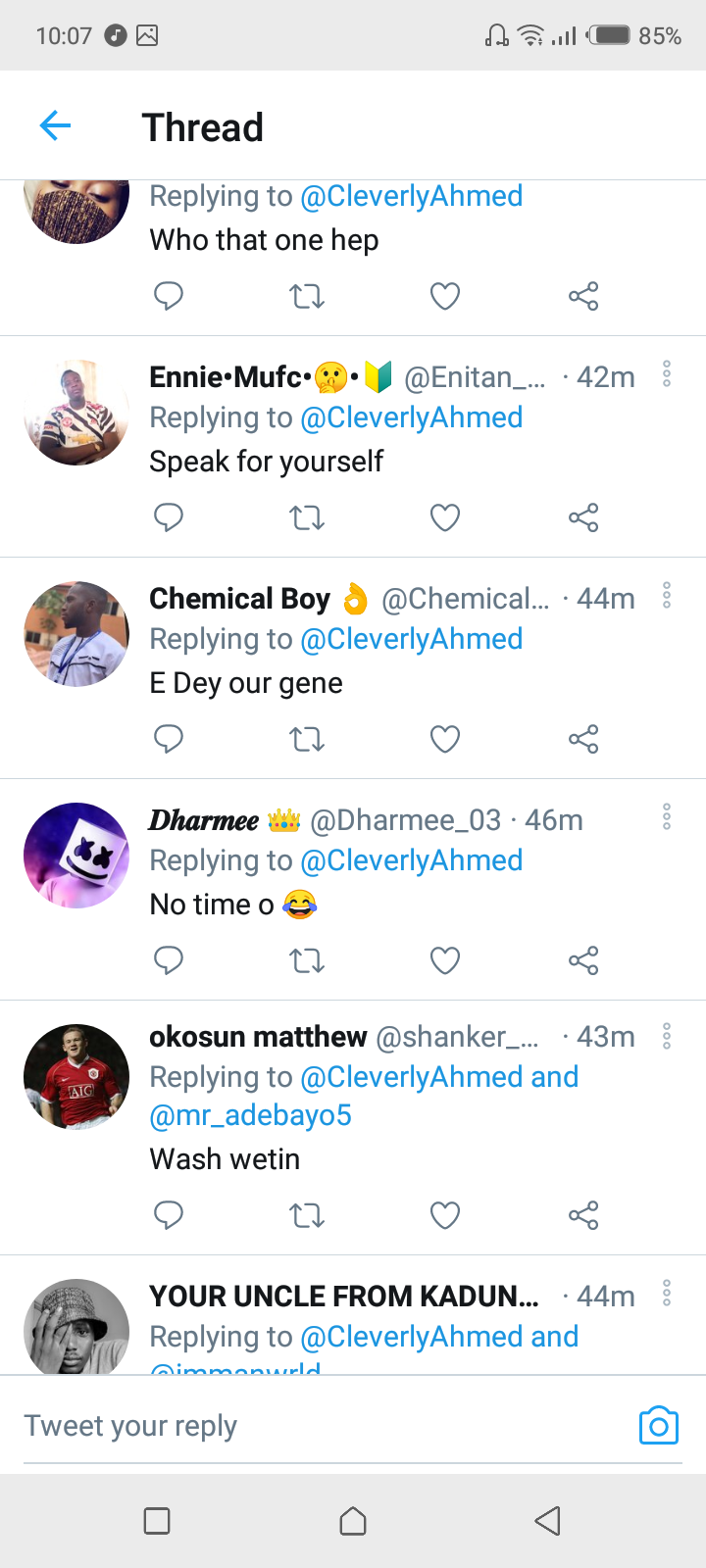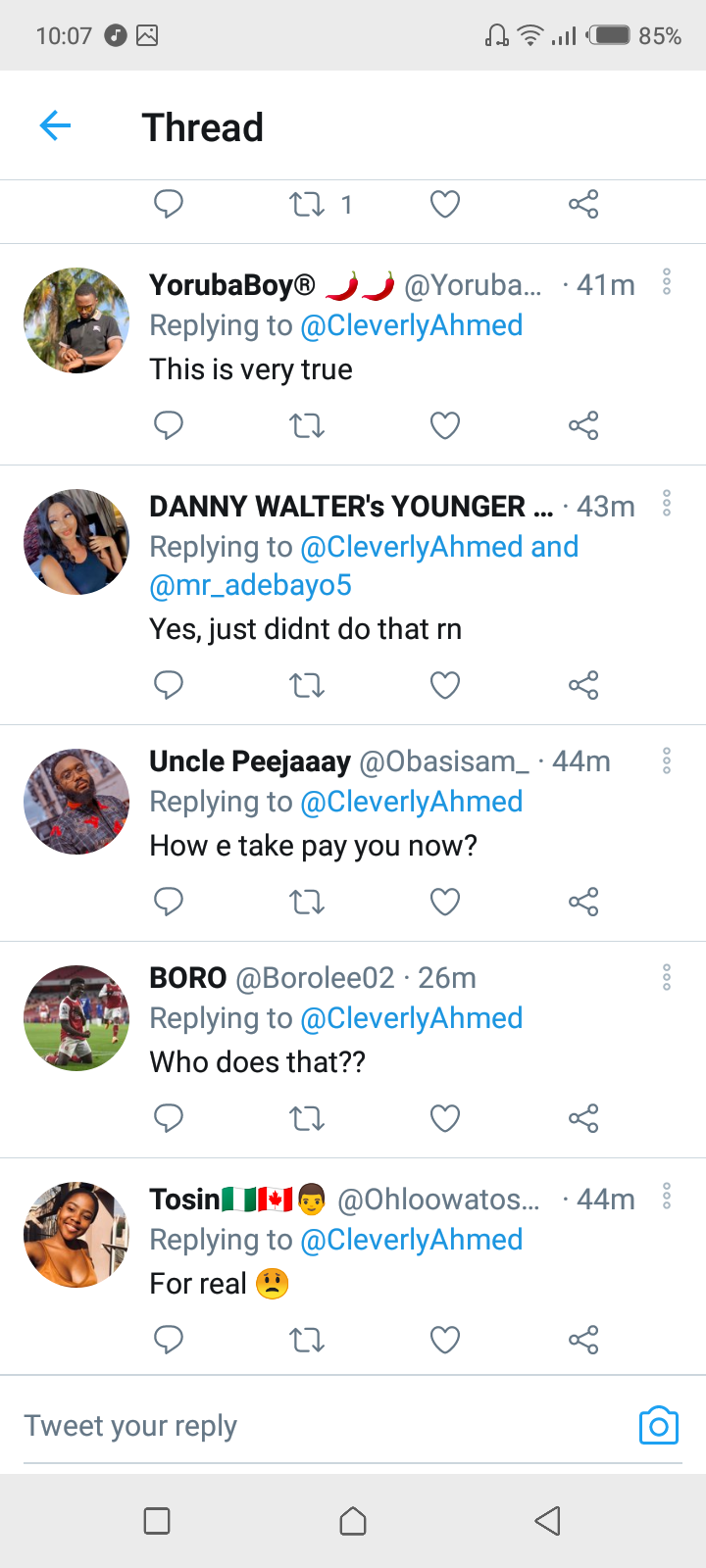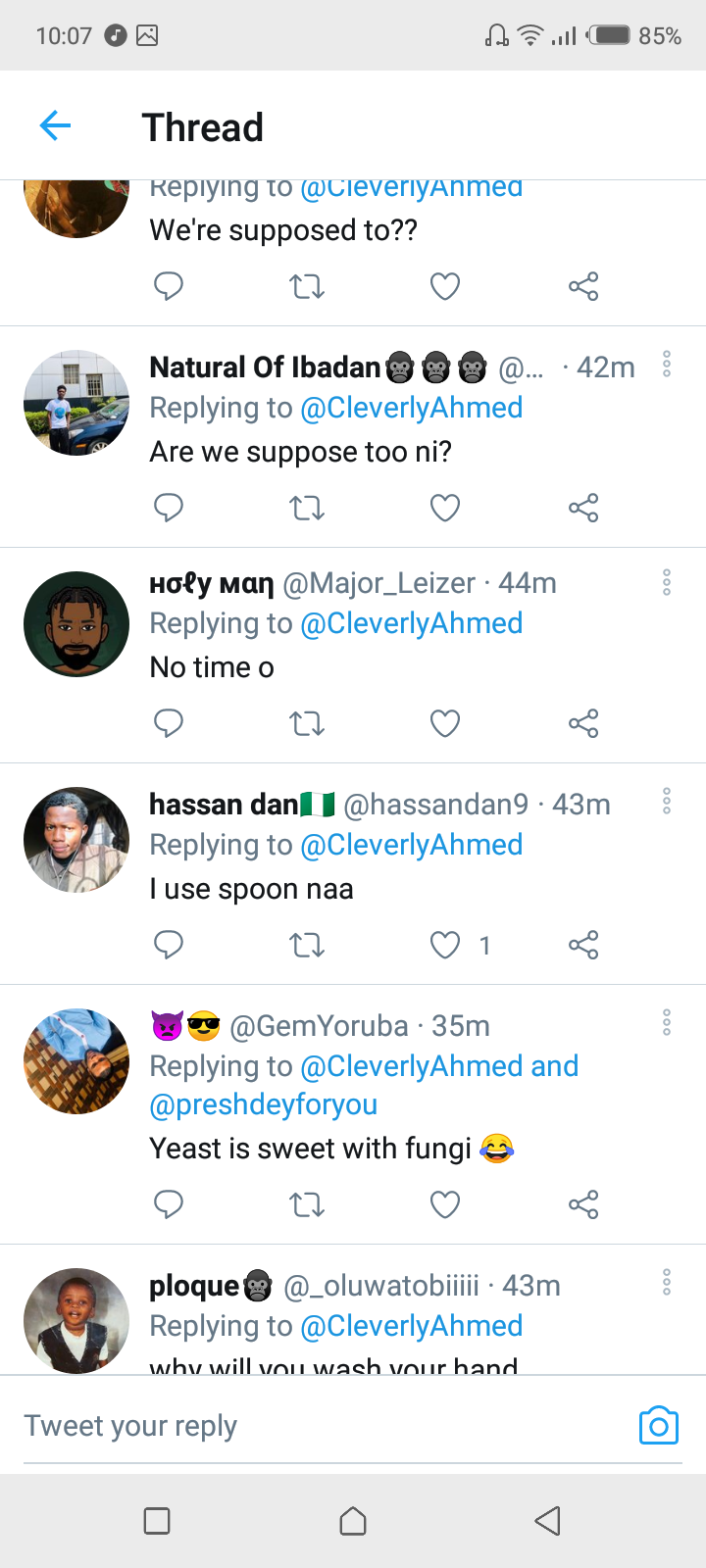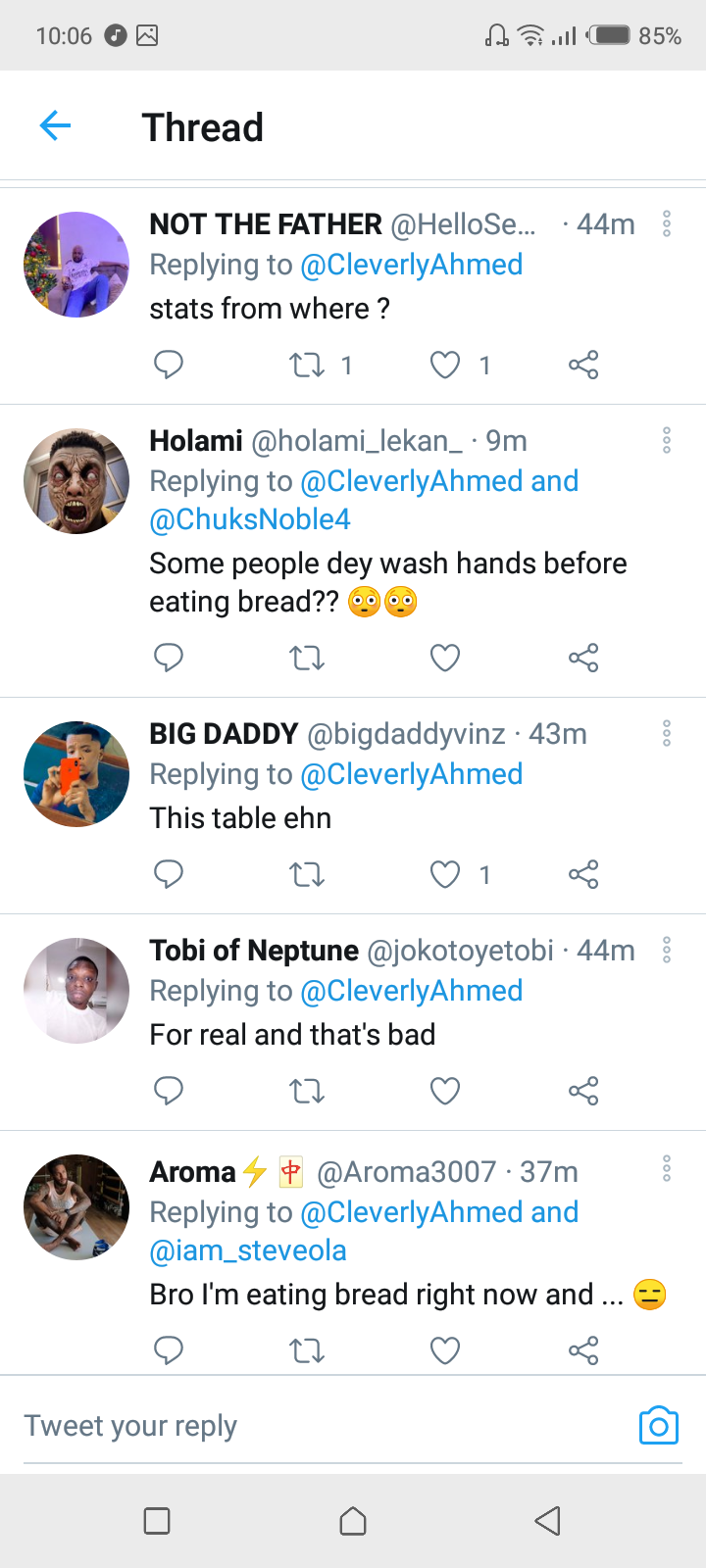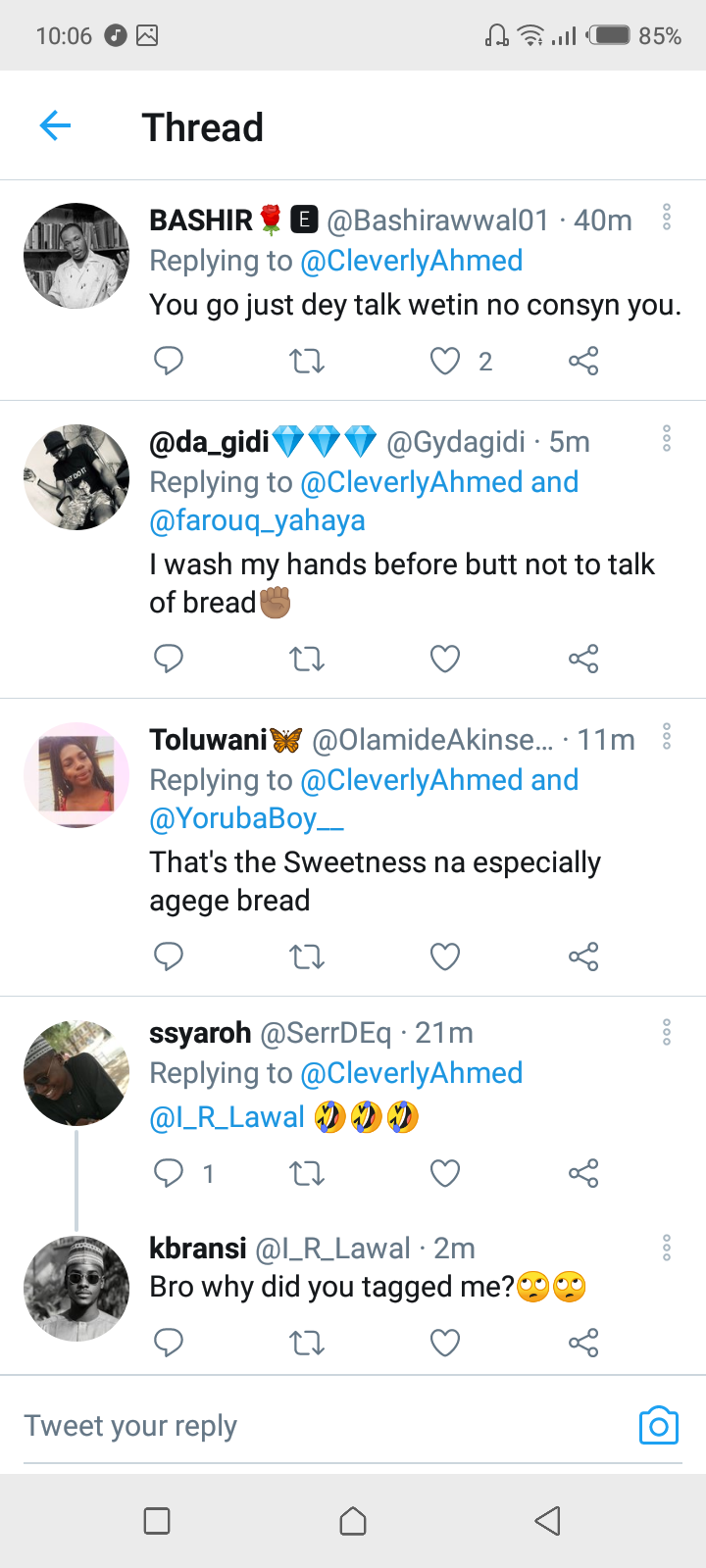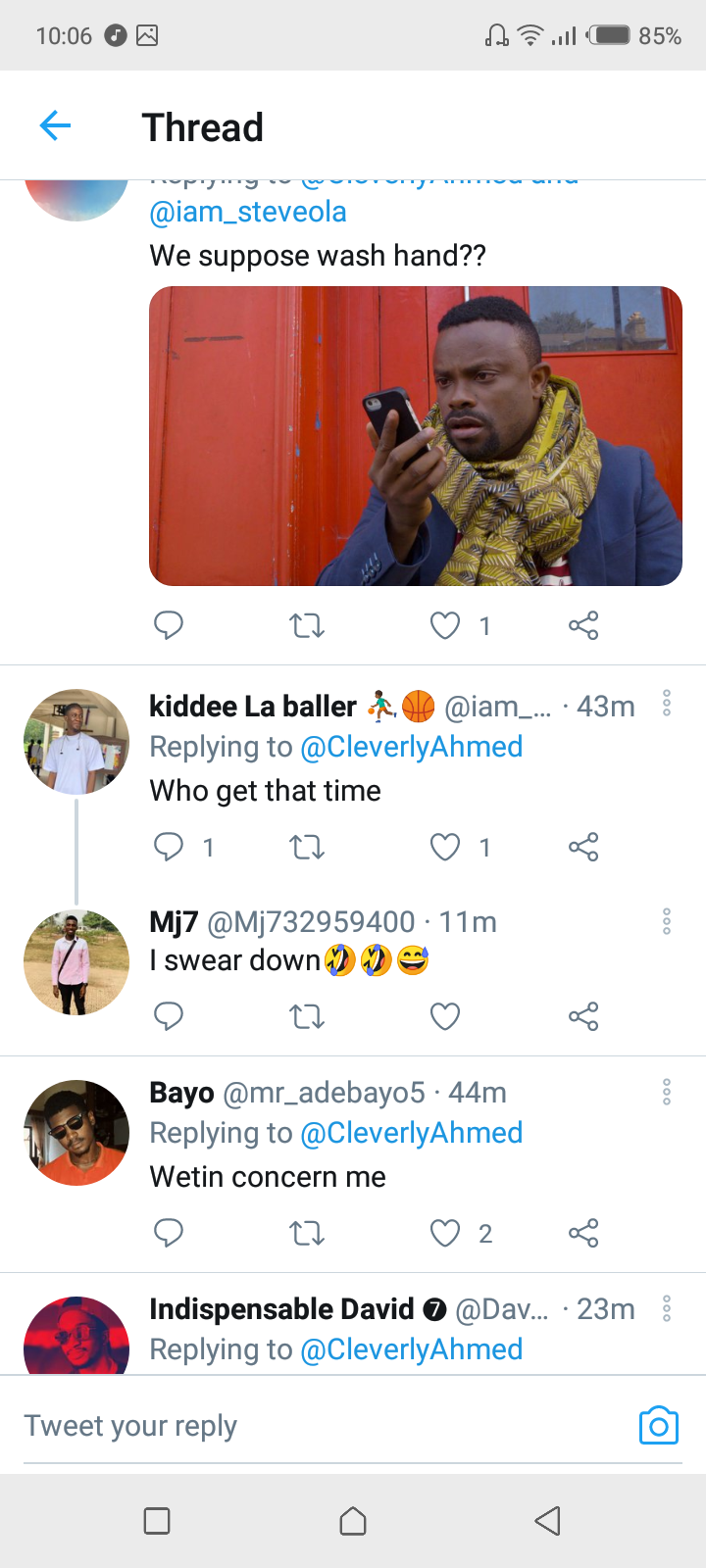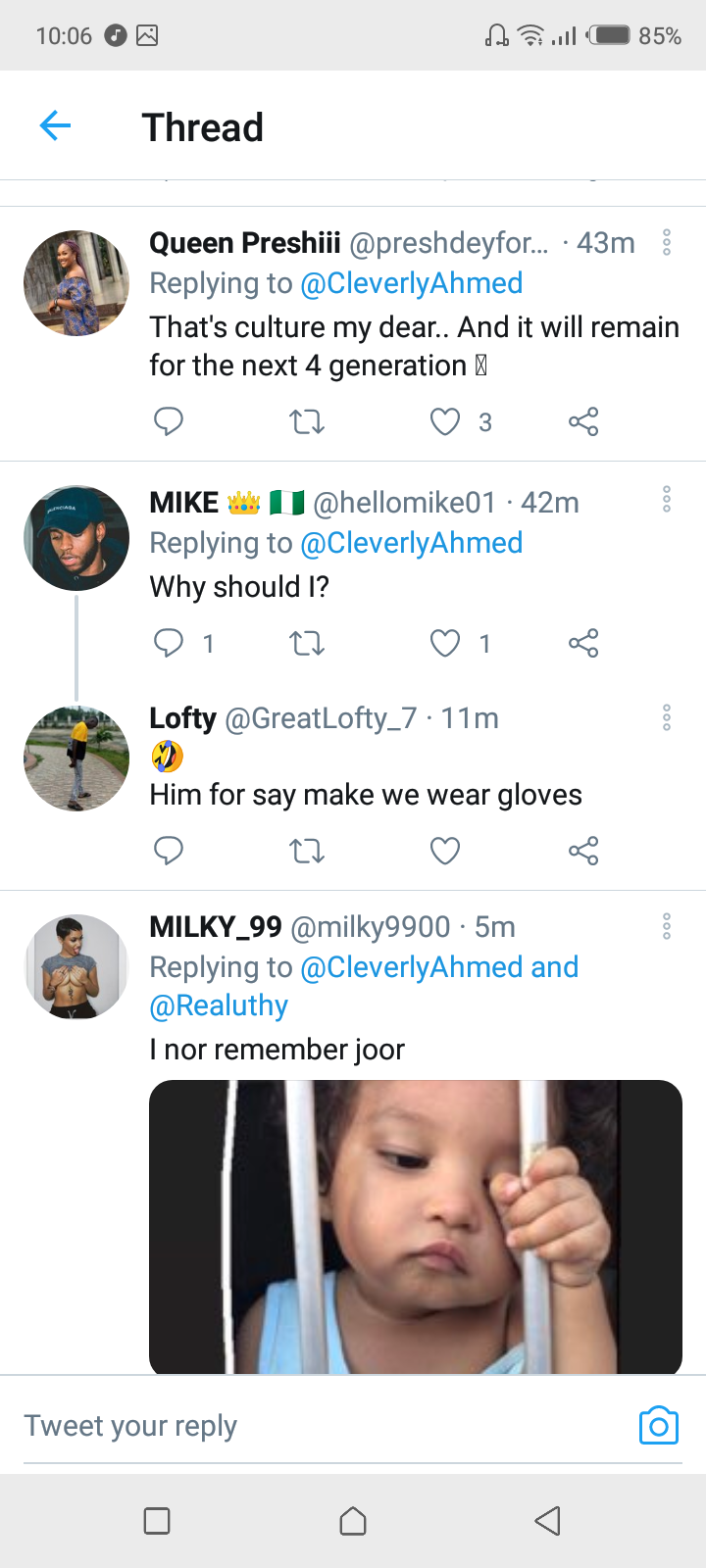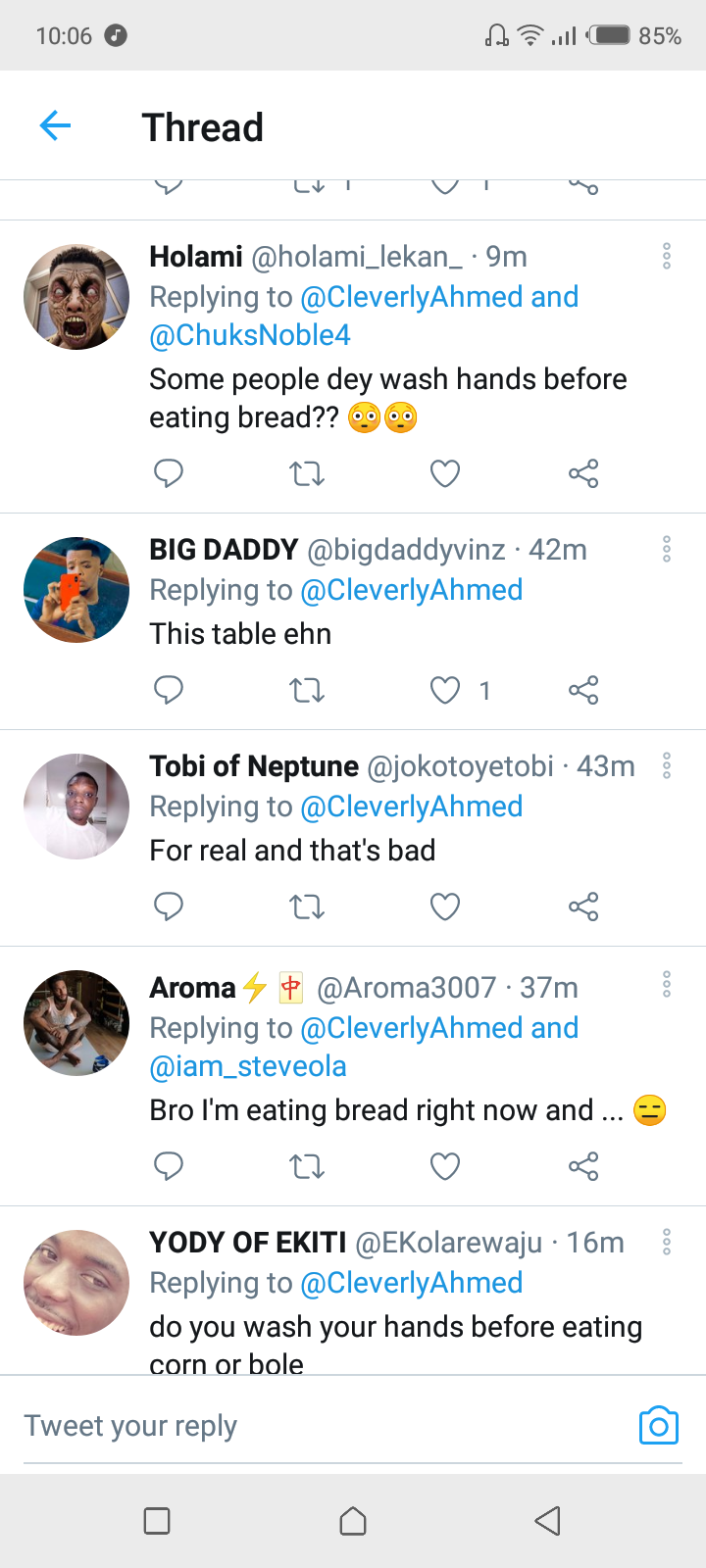 Don't forget to comment, like, and share.
Remember to wash your hands, save your life before you can save others.
Content created and supplied by: Kombolo (via Opera News )