Pursuing a career in music can be tough for female musicians. Many must deal with late night events, unpaid gigs, and ceaselessly badgering labels. And in the modern era of social media, they must spend hundreds of hours every month perfecting their presence on these channels. But when all efforts pay off, they pay off enormously. According to Forbes, the following 5 women make up the list of top 5 current World's richest female Musicians.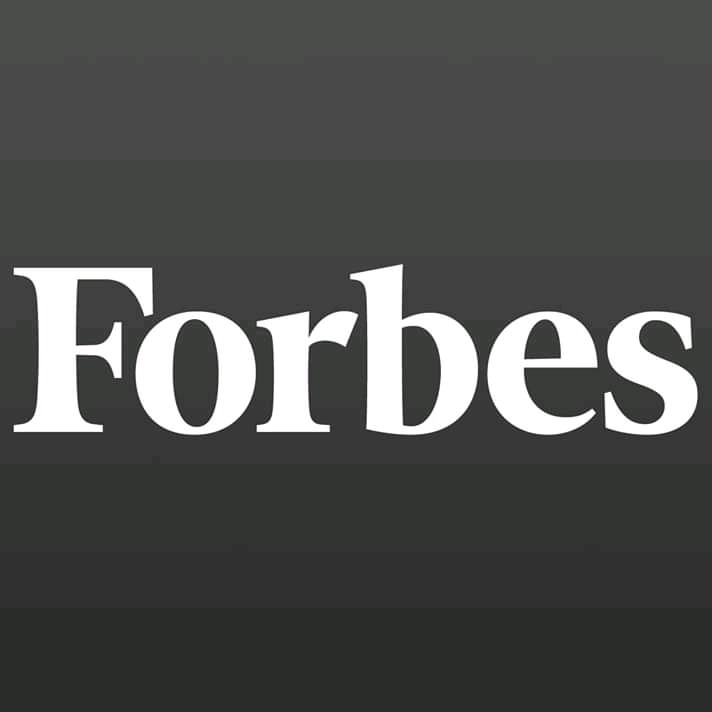 Barbra Joan Streisand, born April 24, 1942, is an American singer, actress, film producer and director. She has won two Academy Awards, eight Grammy Awards, four Emmy Awards, a Special Tony Award, an American Film Institute award, a Peabody Award, and is one of the few entertainers who have won an Oscar, Emmy, Grammy, and Tony Award.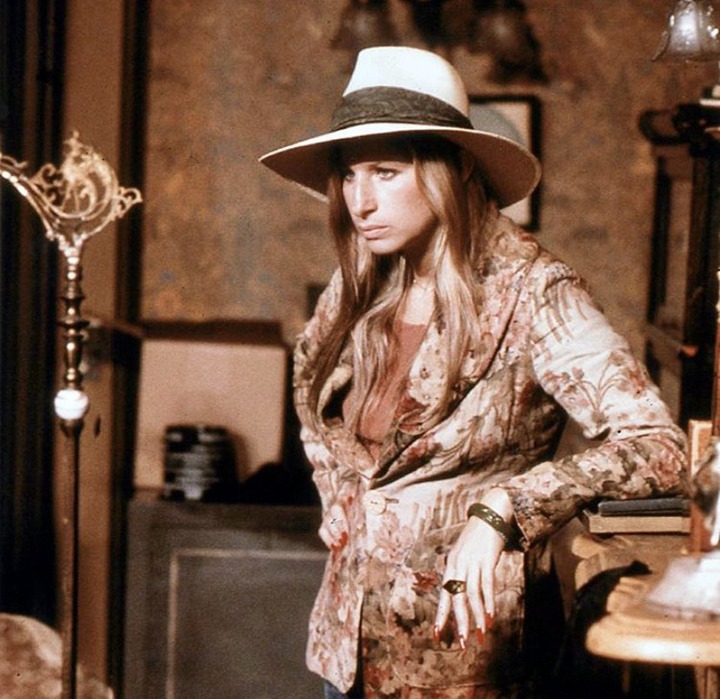 She is one of the most commercially and critically successful entertainers in modern entertainment history, with more than 71.5 million albums shipped in the United States and 140 million albums sold worldwide. She is the best-selling female artist on the Recording Industry Association of America's (RIAA) Top Selling Artists list, the only female recording artist in the top ten, and the only artist outside of the rock and roll genre. Along with Frank Sinatra, Cher, and Shirley Jones, she shares the distinction of being awarded an acting Oscar and also recording a number-one single on the U.S. Billboard Hot 100 chart.
According to the RIAA, Streisand holds the record for the most top ten albums of any female recording artist - a total of 31 since 1963. Streisand has the widest span (46 years) between first and latest top ten albums of any female recording artist. With her 2009 album, Love Is the Answer, she became one of the only artists to achieve number-one albums in five consecutive decades. According to the RIAA, she has released 51 Gold albums, 30 Platinum albums, and 13 Multi-Platinum albums in the United States.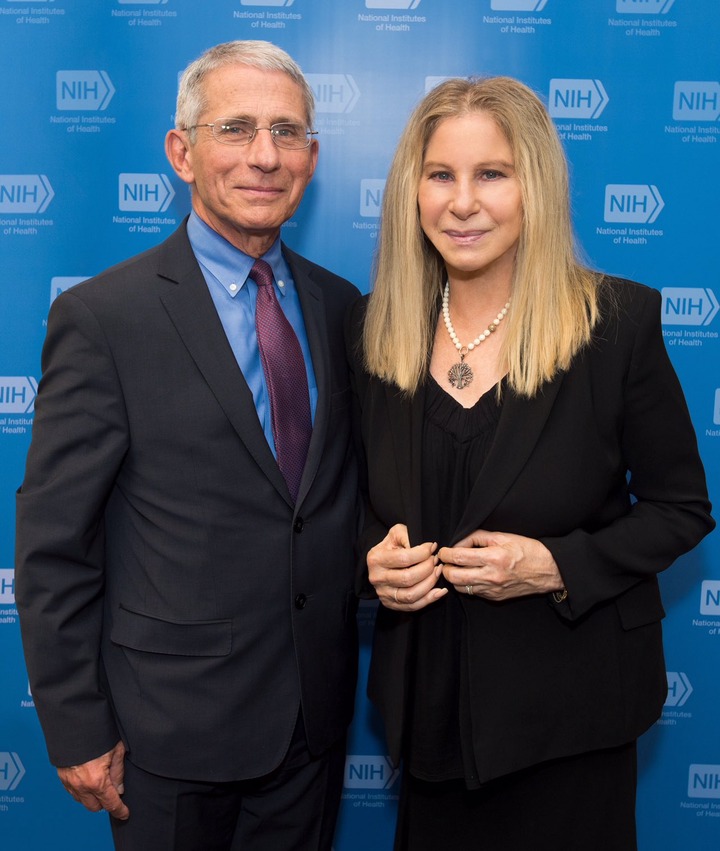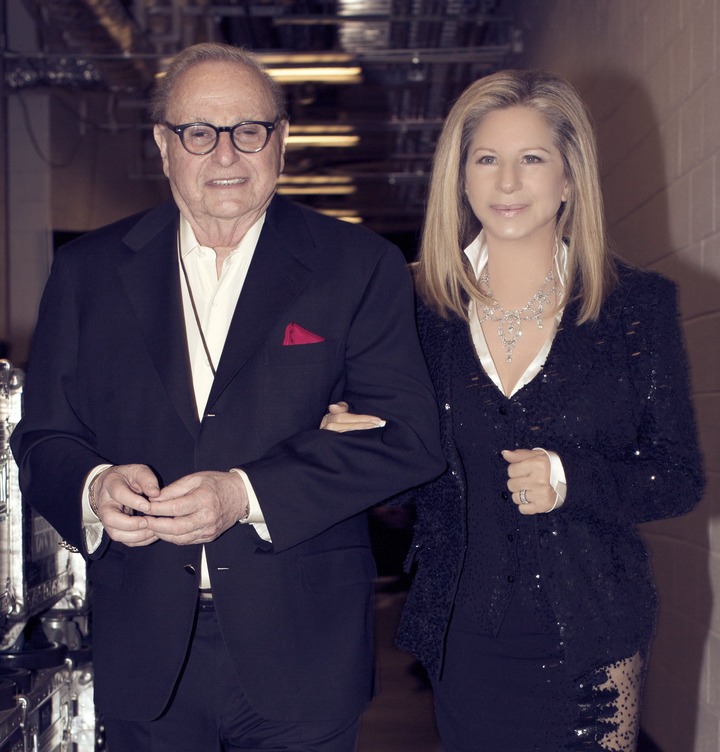 As of 2020, her net worth is $400 million. The money comes from her many years in the entertainment industry. Barbra established a film company in 1972 called Barwood Film. It is a company that produced the movie The Prince of Tides, which grossed over $110 million in Box Office. During her 2006-07 Streisand tour of North American and Europe, she attracted over 425,000 audiences and grossed $119.5 million. The tour was one of her most successful ones to date.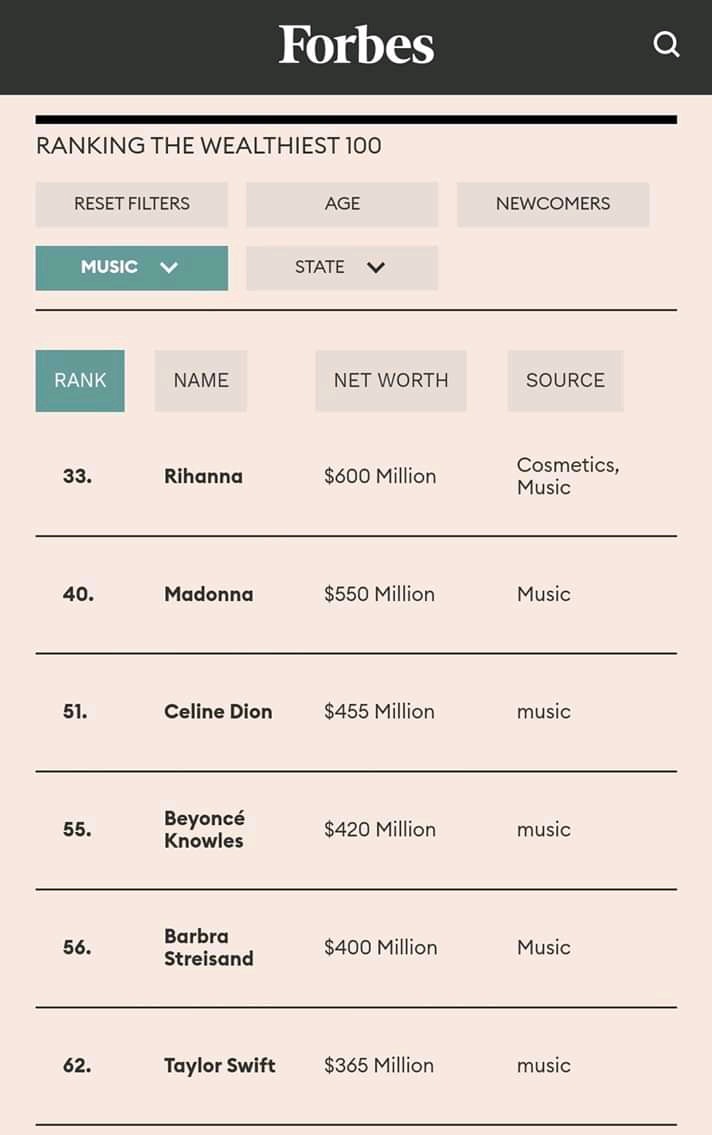 4. Beyonce - $420 million
Beyonce Giselle Carter, was born on September 4, 1981, in Houston, Texas. Beyonce is an American Artist, Musician, Actress, and Singer. As a child, Beyoncé performed in different dancing and singing rivalry competitions. In 1990, Beyonce rose to notoriety as the driving vocal singer of the R&B group production Destiny's Child. This girls group was overseen by her dad, Mathew Knowles, the girls gathering ended up outstanding amongst other ever.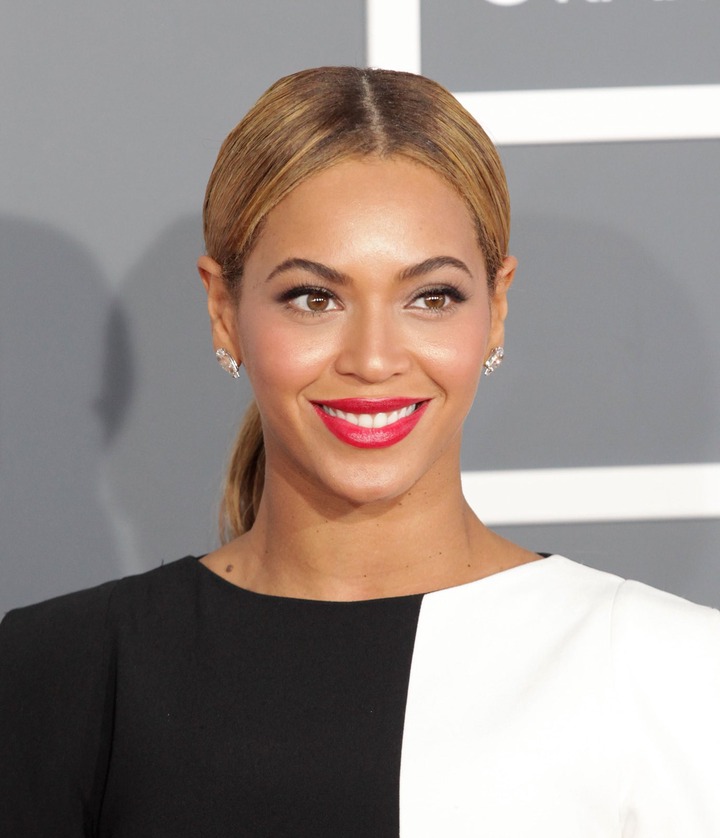 In 2002, Beyoncé's dramatic movie made a big appearance in Austin Powers. In 2003, the arrival of Beyonce 1st solo collection, Dangerously in Love, was highly acknowledged. The collection set up her as a single performer around the world, appearing at the top on the US Billboard 200 graph and acquiring five Grammy Awards. Beyonce 2 Singles were starred as the Billboard Hot 100 top singles. They were "Insane in Love" and "Infant Boy".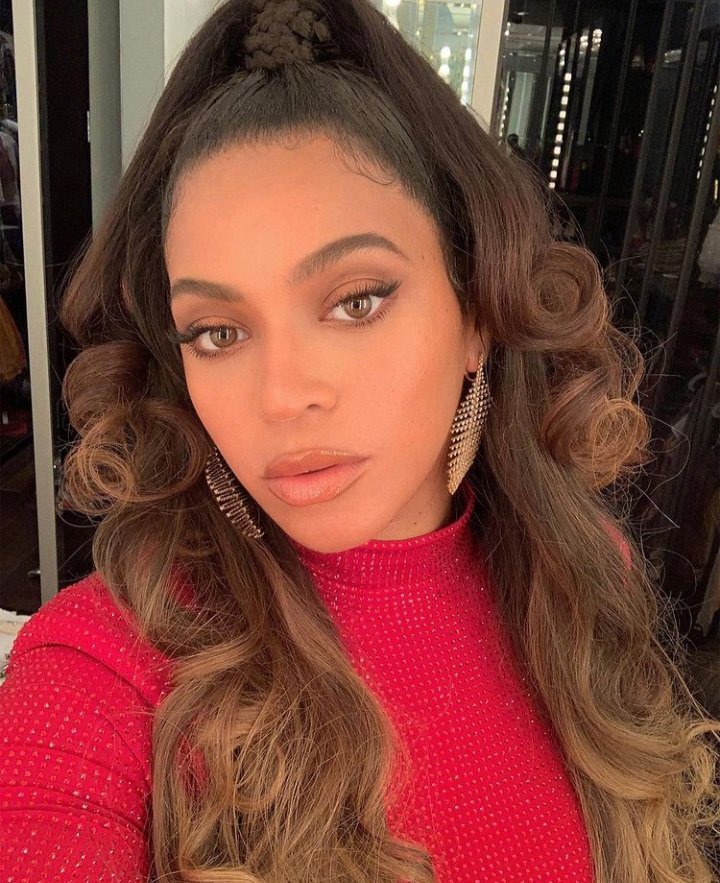 In 2006, Beyonce, released her 2nd solo collection, B'Day, which consisted of her 4th best single, "Irreplaceable", and additionally the top 10 singles "Deja Vu", and "Beautiful Liar". Beyoncé additionally proceeded with her acting profession, by performing numerous featuring roles in The Pink Panther (2006), Obsessed (2009), and Dreamgirls (2006). In 2008, Beyonce depiction of Etta James in Cadillac Records impacted her 3rd collection, I Am. Sasha Fierce, which earned her 6 Grammy Awards. It also accounts for Song of the Year "Put a Ring on It".
In 2010, Beyoncé took a break from music and consider her professional career in a wide prospect. In 2011, her 4th collection was an amalgam of 1970s funk, 1980s pop, and 1990s soul. Beyonce, widely praised 6th collection, Lemonade, was released in 2016. It additionally got across the board basic recognition, with many alluding to it as her most close to home and consequently turned into the top-rated collection of 2016. Beyonce, released another album Everything Is Love, which was a shared collection with spouse Jay-Z.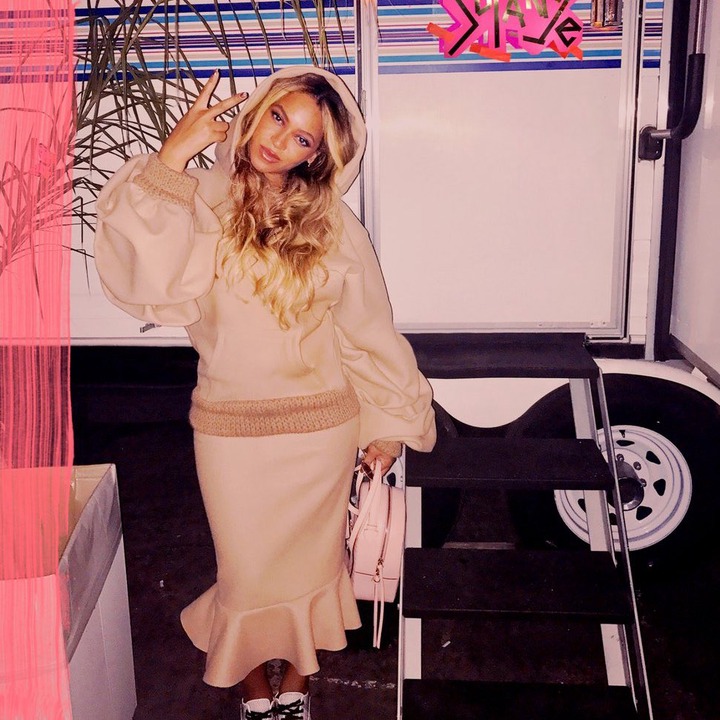 All through her professional career, Beyoncé has sold more than 100 million albums around the world, that makes her one of the world's smash hit music artists. Beyonce turned out to be the winner of 22 Grammy Awards and is recognized as the most nominated lady in the honor's history. Beyonce is likewise the most granted Singer at MTV Video Music Awards, including the Michael Jackson Video Vanguard Award.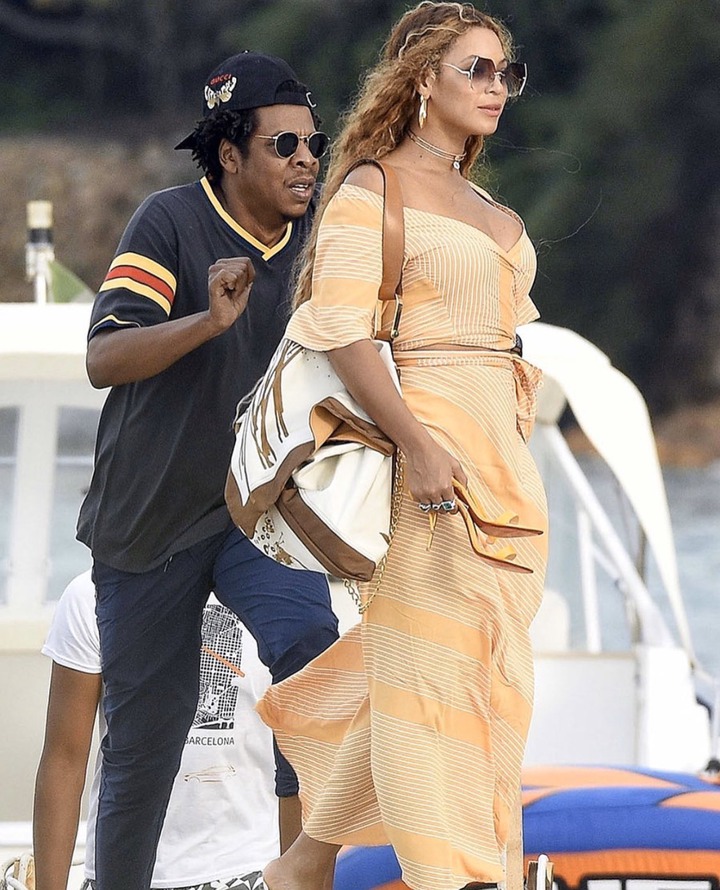 Amid the 2000s century, The Recording Industry Association of America perceived Beyoncé as the Best Certified Artist in America. Billboard charted her the Best Radio Artist, Top Singer of the 2000s decade, and in 2011, granted her Millennium Award. Beyonce, turned into the most generously compensated black artist in history and was recorded among Time's 100 most compelling individuals on the planet for the 2nd time in a cue in 2014. Forbes positioned her as the most incredible female in the media industry on their 2017 records, and in 2016, she possessed the 6th position for Time's Person of the Year. With the arrival of Lemonade, Beyoncé turned into the sole melodic act in Billboard graph history to make a big appearance at the top with her initial 6 single studio albums.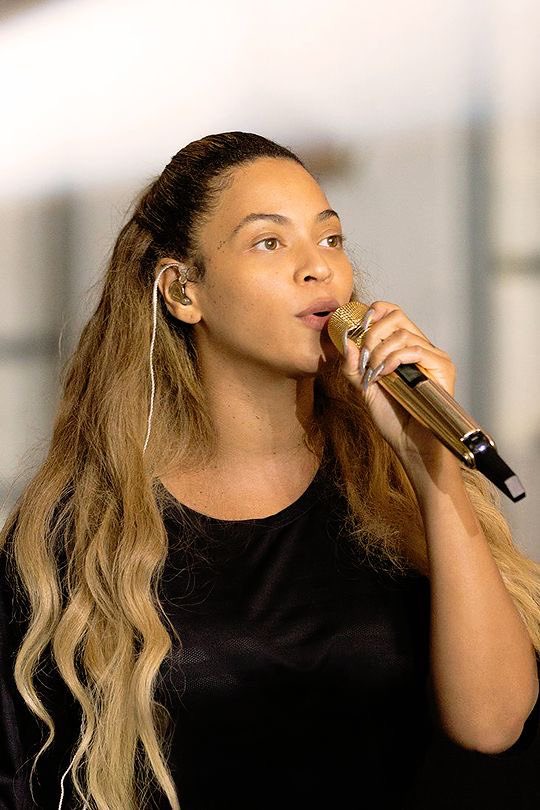 From 2008 to 2019, Beyonce has consistently been on the list of Forbes' highest-paid women in music. She appeared in 2008, 2009, 2010, 2013, 2014, 2017, and 2018. As of 2020, her net worth is $420 million. The money comes from album sales, business interests, and touring. In 2014 during her On The Run II tour with her husband Jay-Z, the duo pulled more than $250 million. Jay-Z is now the first ever billionaire rapper.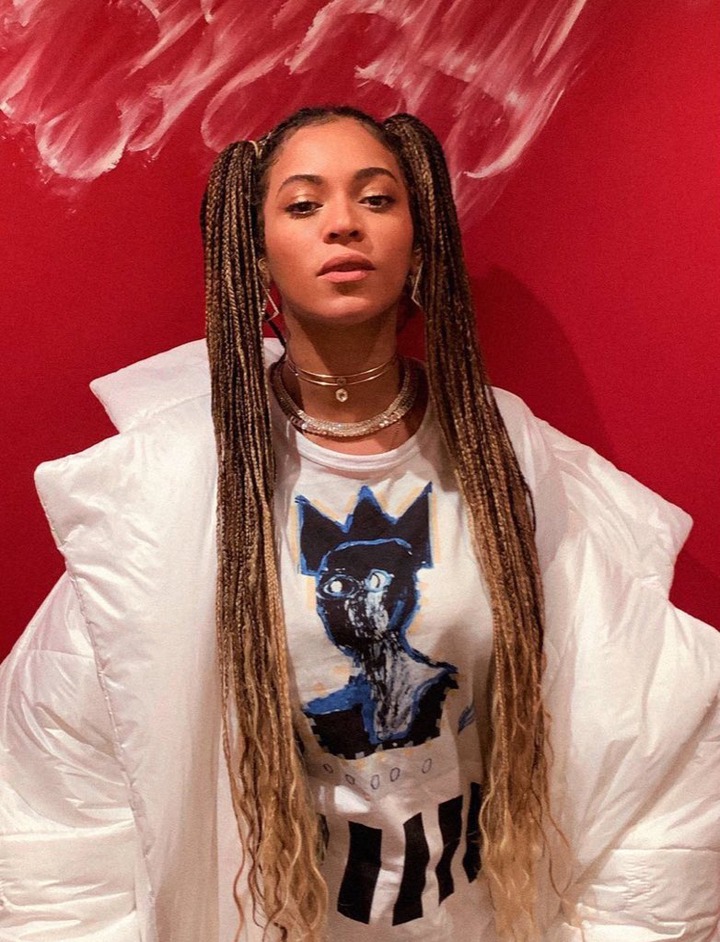 3. Céline Dion - $455 million
Céline Marie Claudette Dion CC Oselin, born 30 March 1968, is a Canadian singer. She is renowned for her powerful, technically skilled vocals, and remains the best-selling Canadian recording artist and one of the best-selling artists of all time with record sales of over 200 million worldwide.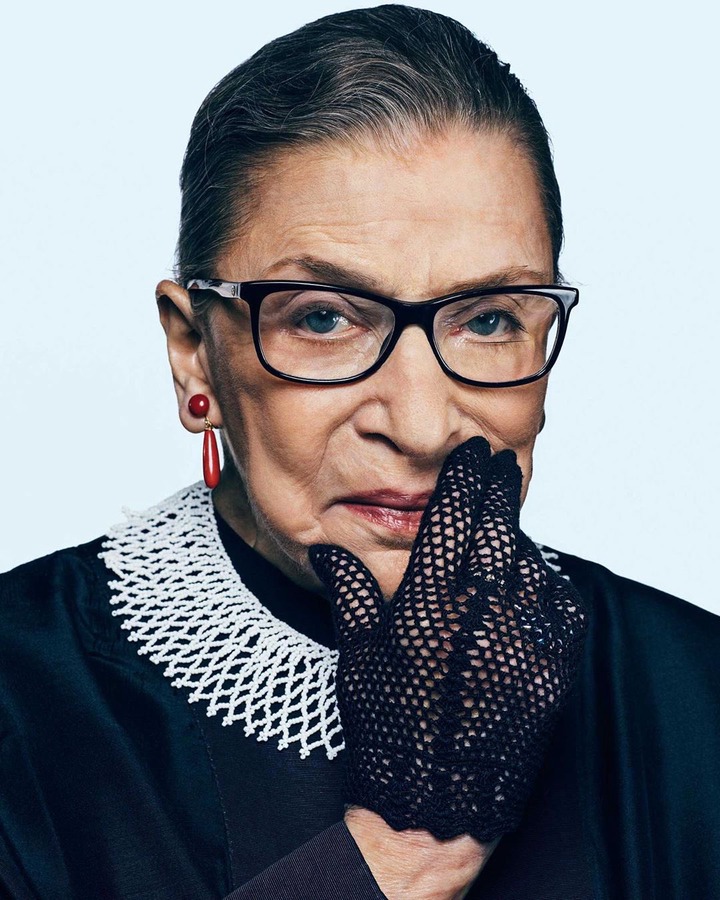 Born into a large family from Charlemagne, Quebec, she emerged as a teen star in her home country with a series of French-language albums during the 1980s. She first gained international recognition by winning both the 1982 Yamaha World Popular Song Festival and the 1988 Eurovision Song Contest , where she represented Switzerland . After learning to speak English, she signed on to Epic Records in the United States. In 1990, Dion released her debut English-language album, Unison , establishing herself as a viable pop artist in North America and other English-speaking areas of the world.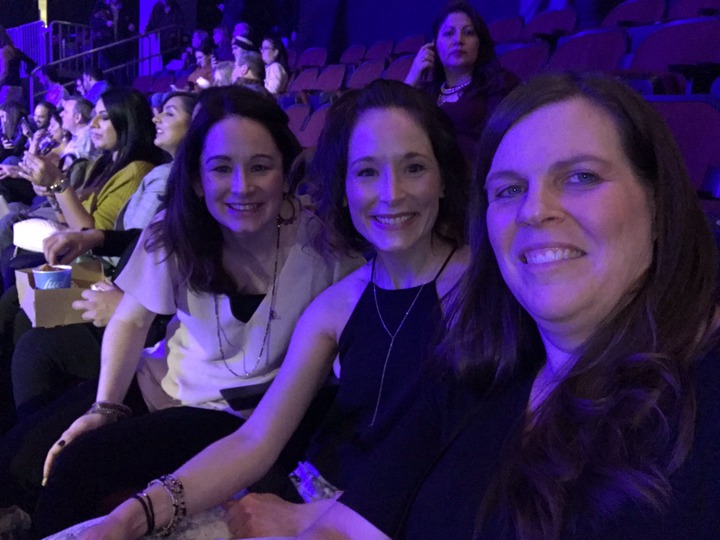 During the 1990s, she achieved worldwide fame after releasing several best-selling English-language albums, such as Falling into You (1996) and Let's Talk About Love (1997), which were both certified diamond in the US. She also scored a series of international number-one hits, including " The Power of Love", " Think Twice ", " Because You Loved Me ", " It's All Coming Back to Me Now ", " My Heart Will Go On", and " I'm Your Angel ". Dion continued releasing French albums between each English record; D'eux (1995) became the best-selling French-language album of all time, while S'il suffisait d'aimer (1998), Sans attendre (2012), and Encore un soir (2016), were all certified diamond in France. During the 2000s, she built her reputation as a highly successful live performer with A New Day... on the Las Vegas Strip (2003–07), which remains the highest-grossing concert residency of all time, as well as the Taking Chances World Tour (2008–09), one of the highest-grossing concert tours of all time.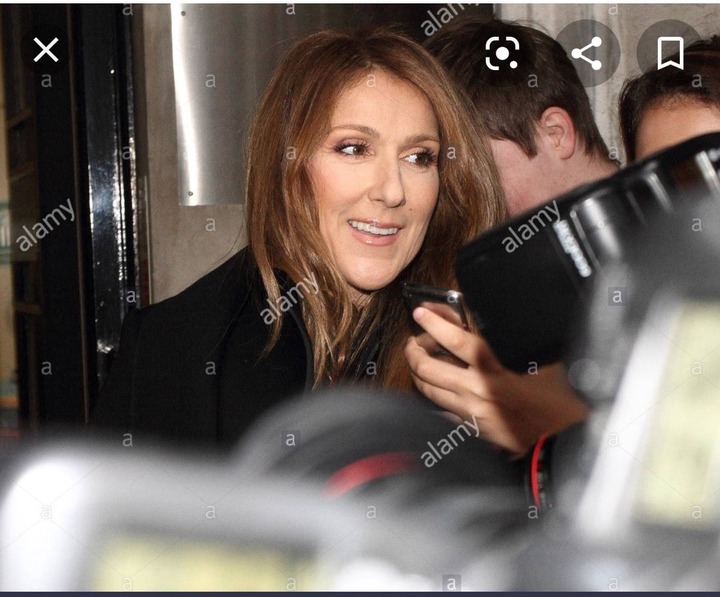 Dion's music has been influenced by genres ranging from rock and R&B to gospel and classical. Her recordings are mainly in French and English, although she also sings in Spanish, Italian, German, Latin, Japanese, and Mandarin Chinese. While her releases have often received mixed critical reception, she is regarded as one of pop music's most influential vocalists. She has won five Grammy Awards , including Album of the Year and Record of the Year. Billboard named her the " Queen of Adult Contemporary" for having the most number-one songs on the radio format for a female artist. She is the second best-selling female artist in the US during the Nielsen SoundScan era. In 2003, she was honoured by the International Federation of the Phonographic Industry (IFPI) for selling over 50 million albums in Europe.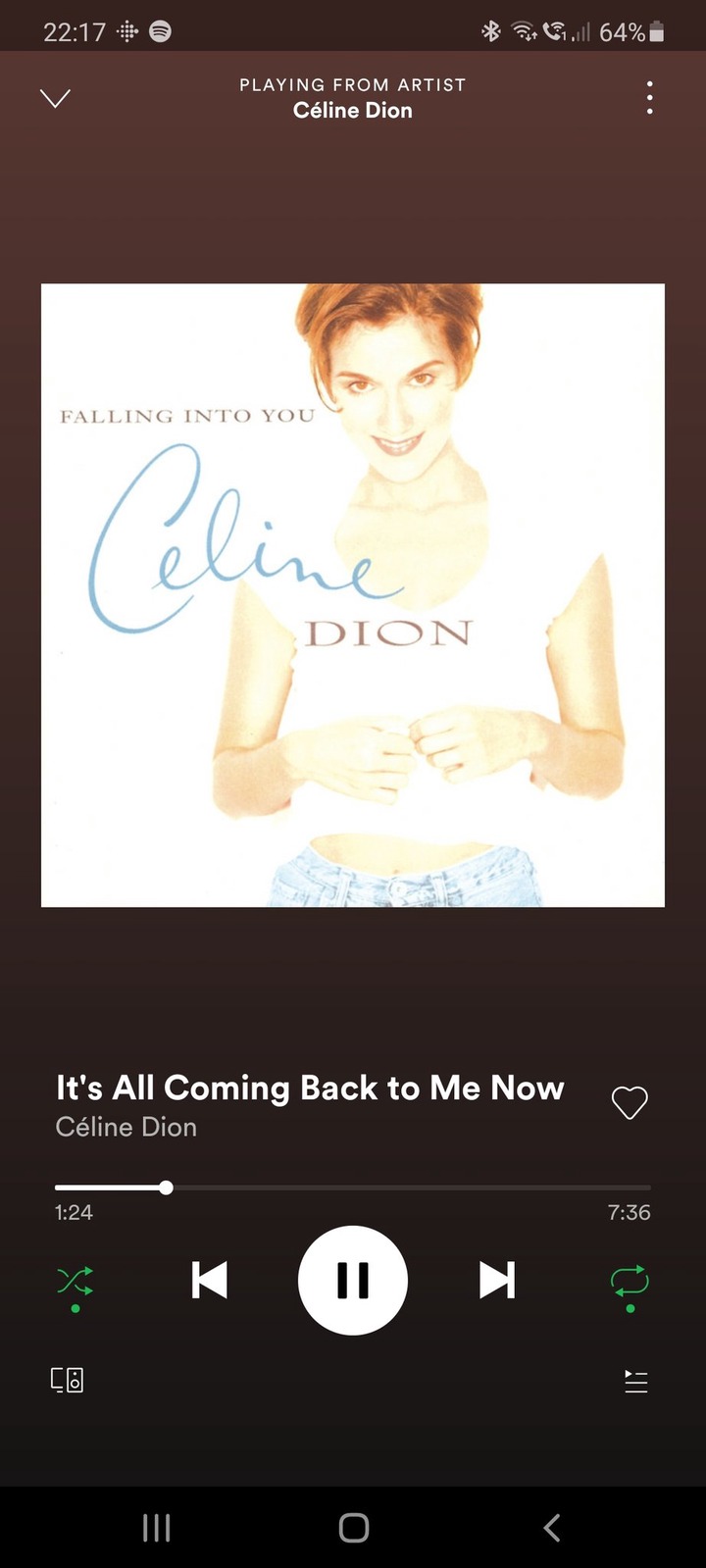 In 1999, she was the second highest paid female singer behind the Spice Girls. She also ranked at number nine in Forbes' World's Highest-Paid Women in Music 2018. Celine made $31 million that year. As of 2020, Celine has a net worth of $455 million. Her money comes from years of singing, touring, and album sales. Also, she has been in business since the 1990s. Most of her businesses have included restaurant food chains, artist management companies, cosmetics companies, and a real estate empire.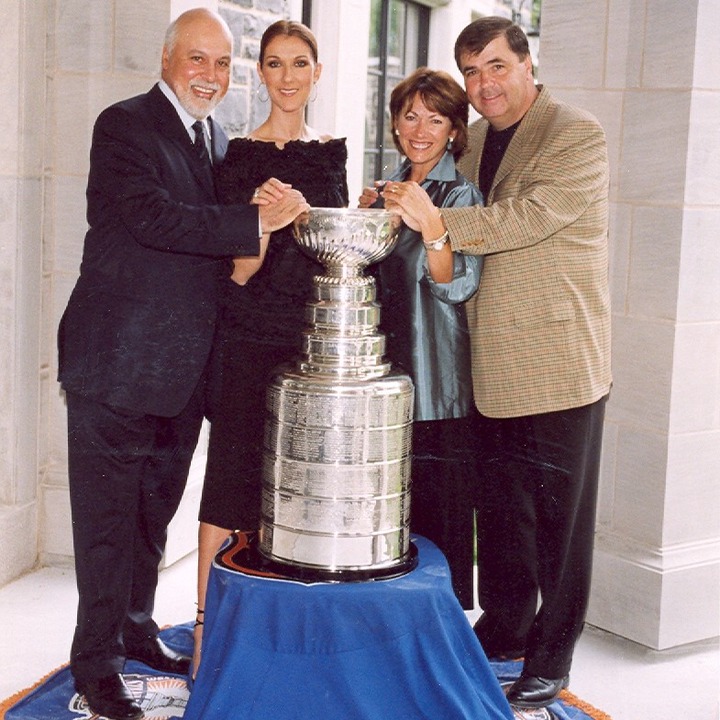 2. Madonna-$550 million
Madonna Louise Ciccone is an American singer, actress and dancer. She is best known for her lyrics and music videos. She is one of America's top pop icons. She is nicknamed Queen of Pop.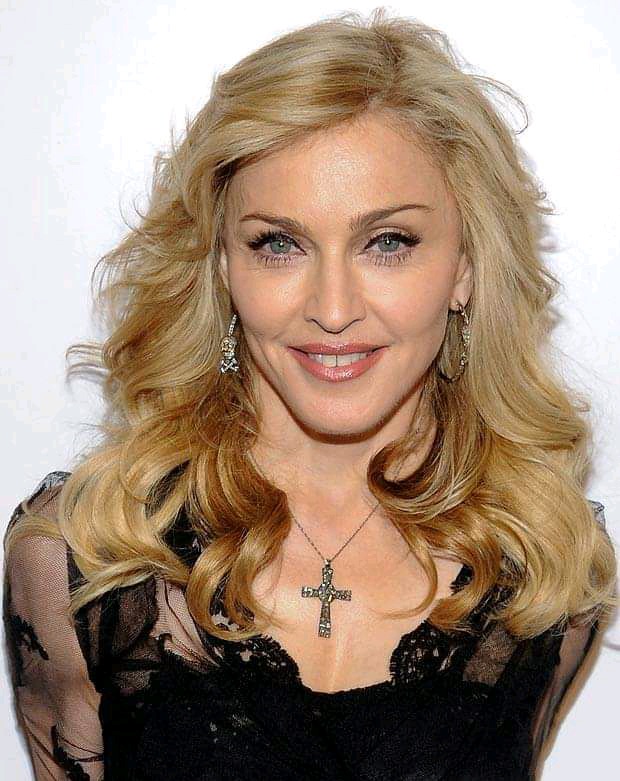 Madonna was born on August 16, 1958, in Bay City, Michigan. She has five siblings. Her parents were immigrants from Italy. Her mother died of breast cancer. She herself fought the disease.Her top hits are "Like a Virgin", "Into the Groove", "Papa Don't Preach", "Like a Prayer", "Vogue", "Frozen", "Music", "Hung Up", and "4 Minutes". Her most popular film roles came in Desperately Seeking Susan (1985), Dick Tracy(1990), and Evita (1996).
Madonna was married to Sean Penn from 1985 to 1989. She then married Guy Ritchie in 2000. They divorced in 2008. She has four children. She has been regarded as a sex symbol throughout her career.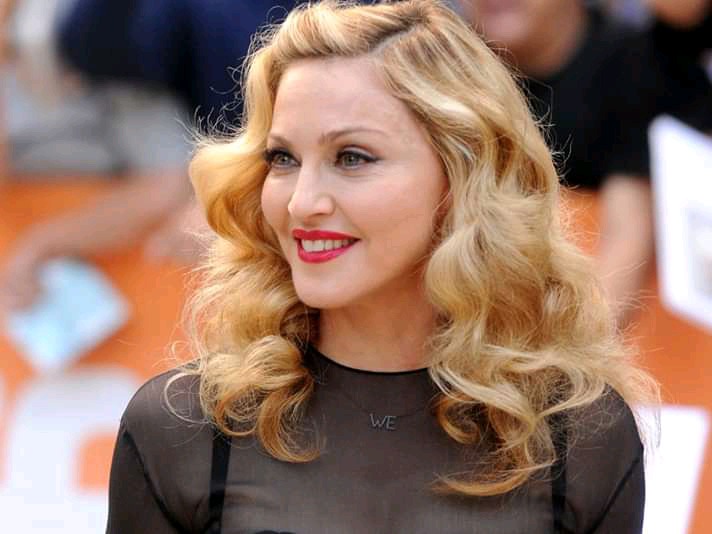 According to Forbes, Madonna's songs have grossed over $1.2 billion in her career.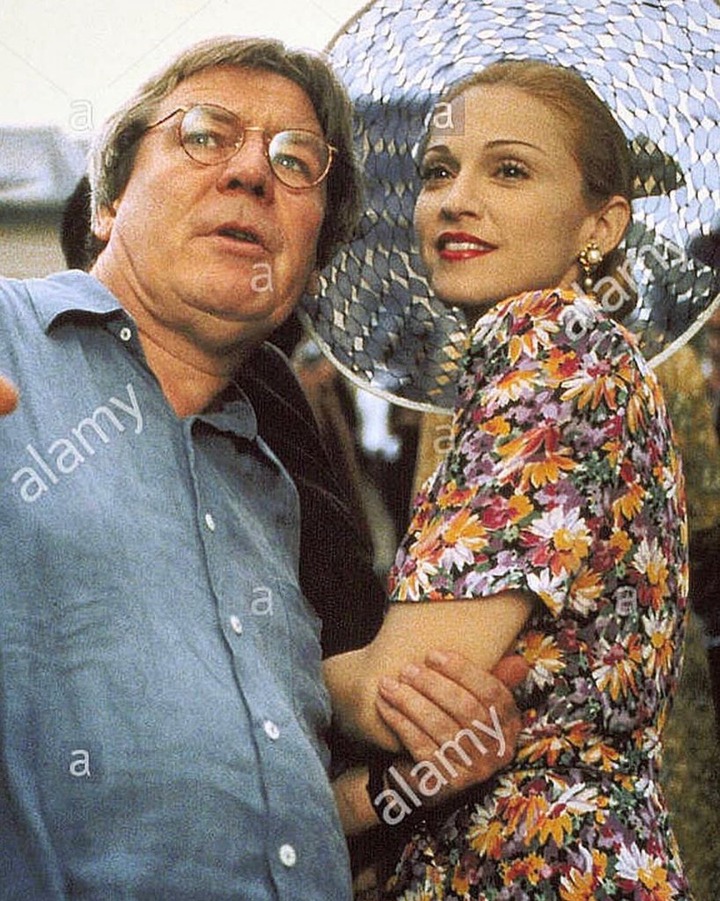 Today, she remains the highest-grossing solo touring female artist of all time. From 2002 to 2013, she appeared among the top ten highest-paid celebrities in the world on six different occasions (2002, 2005, 2007, 2009, 2010 and 2012). Even at the age of 62, she continues to release new albums. As of 2020, her net worth is $550 million.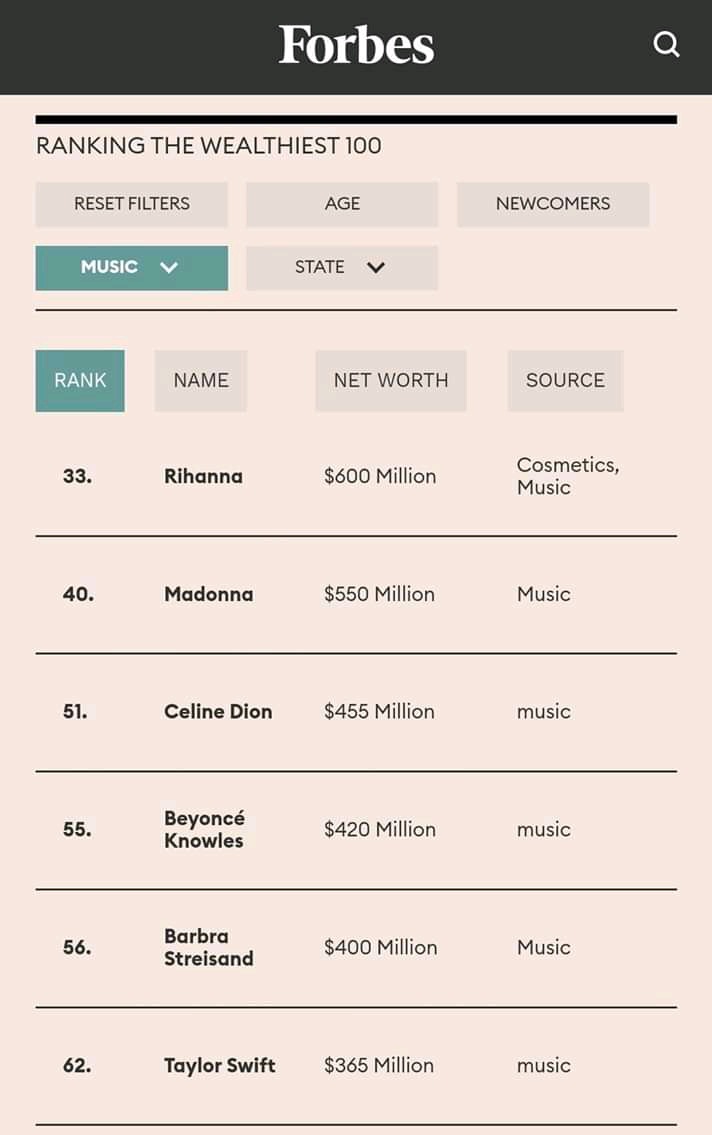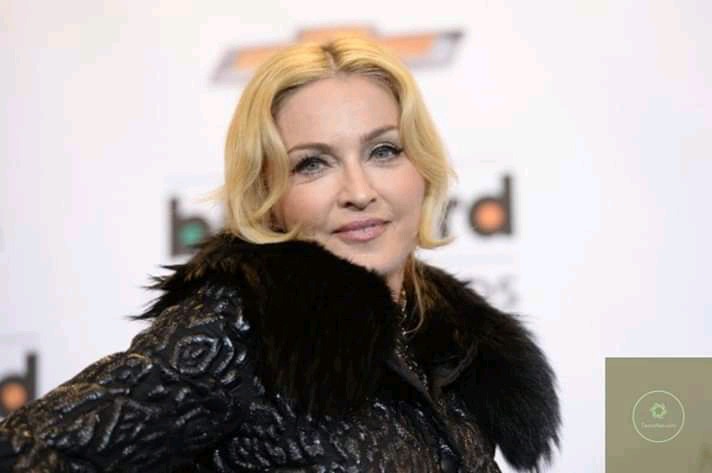 1. Rihanna - $600 million
Rihanna, by name of Robyn Rihanna Fenty, born February 20, 1988, St. Michael parish, Barbados, is a Barbadian pop and rhythm-and-blues (R&B) singer who became a worldwide star in the early 21st century, known for her distinctive and versatile voice and for her fashionable appearance. She was also known for her beauty and fashion lines.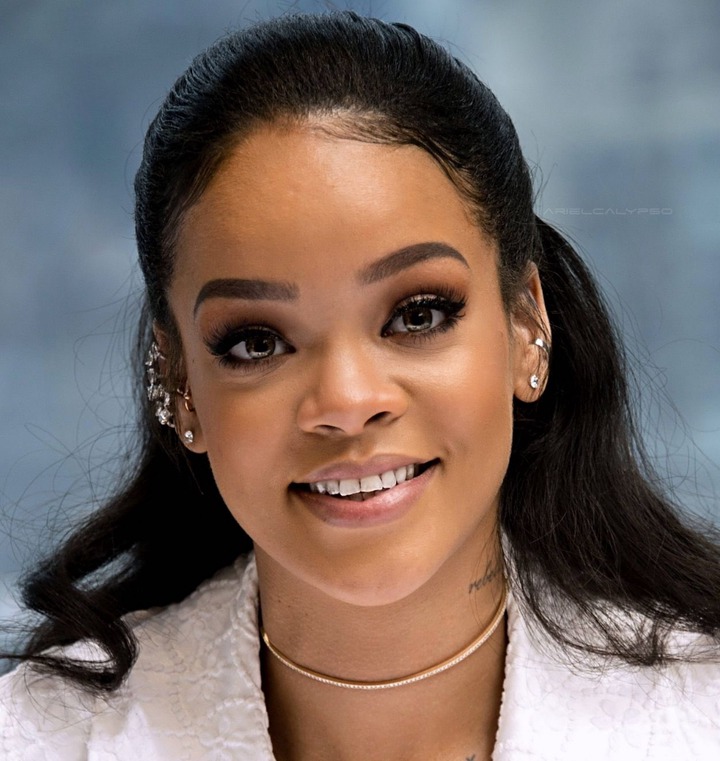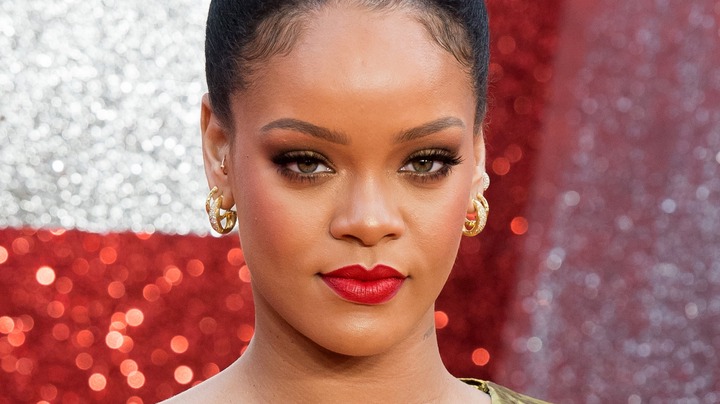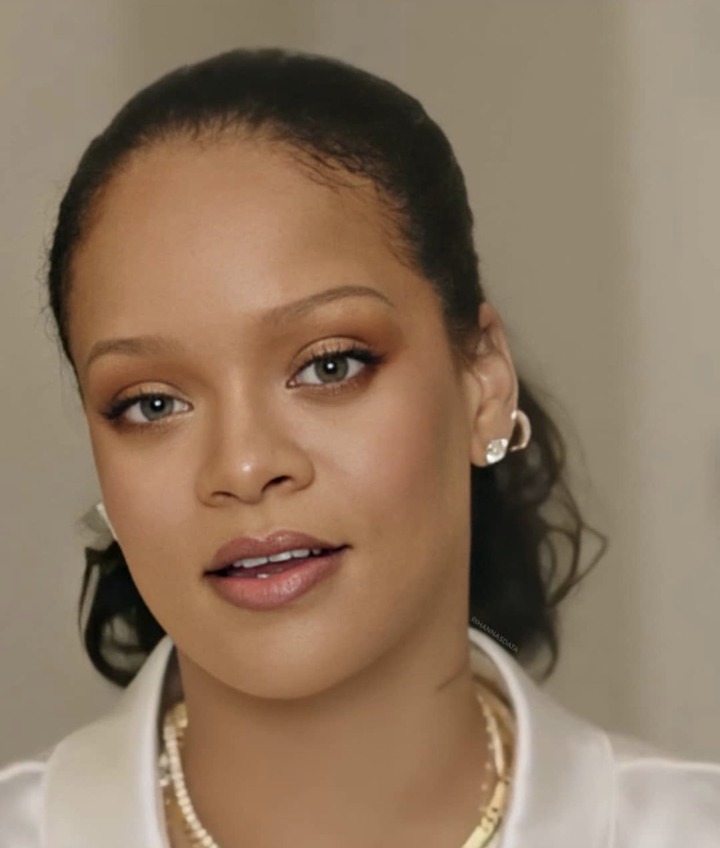 Born in Saint Michael, Barbados, Rihanna is the daughter of Ronald Fenty (of African and Irish descent) and Monica Fenty, who has a Guyanese ancestry.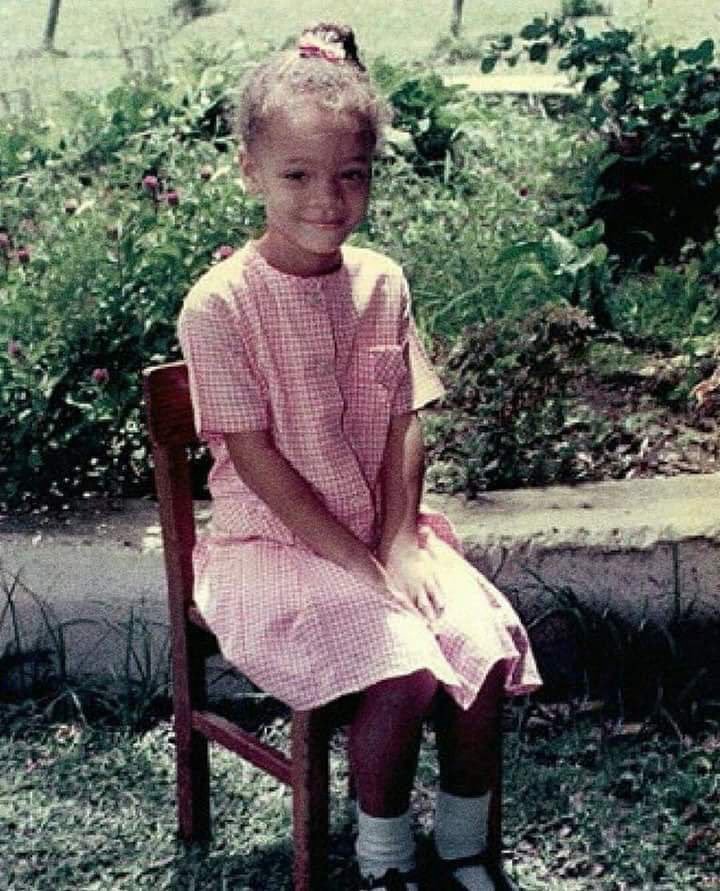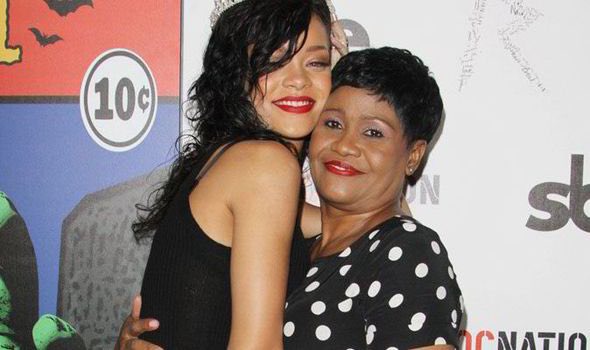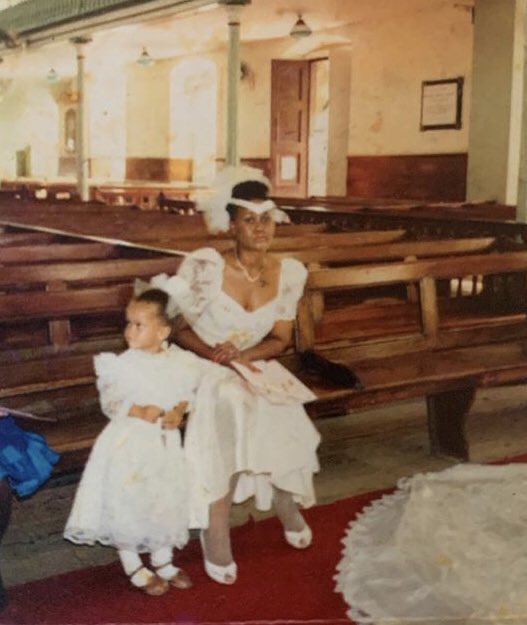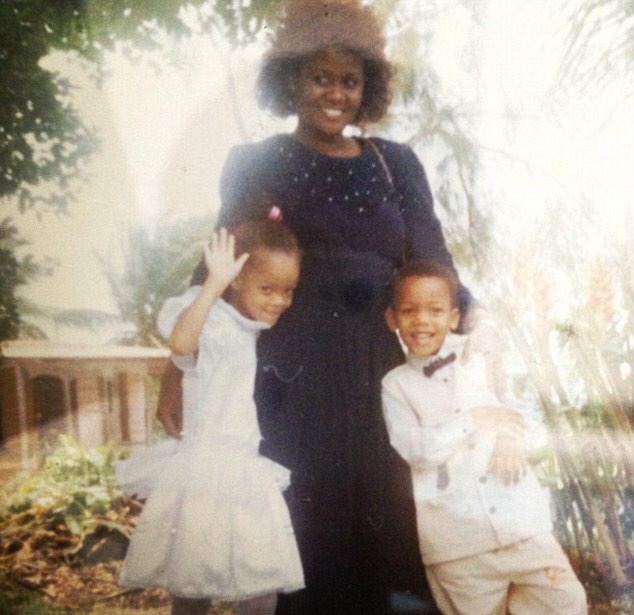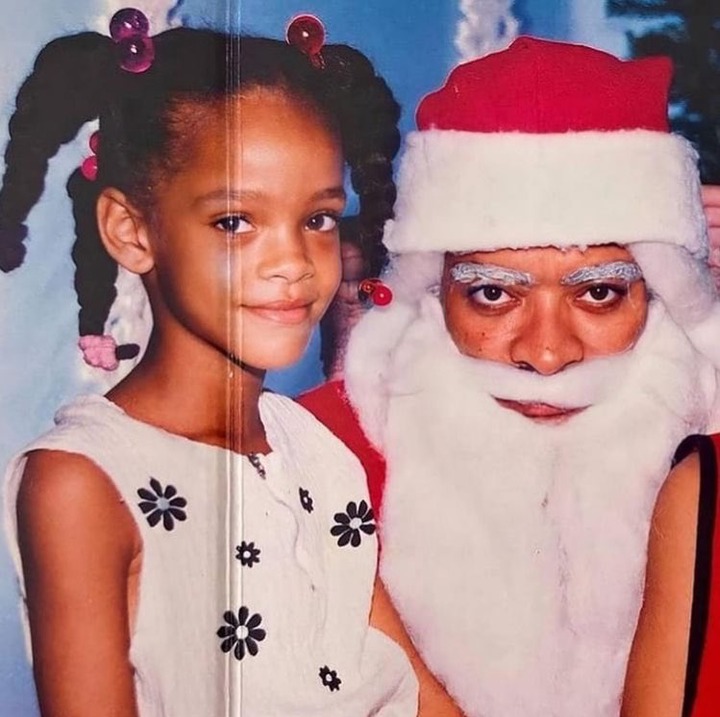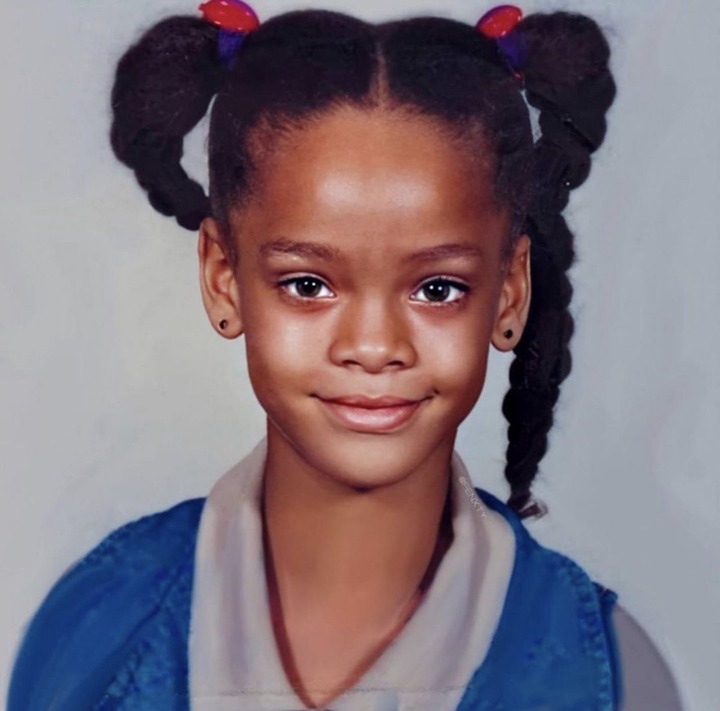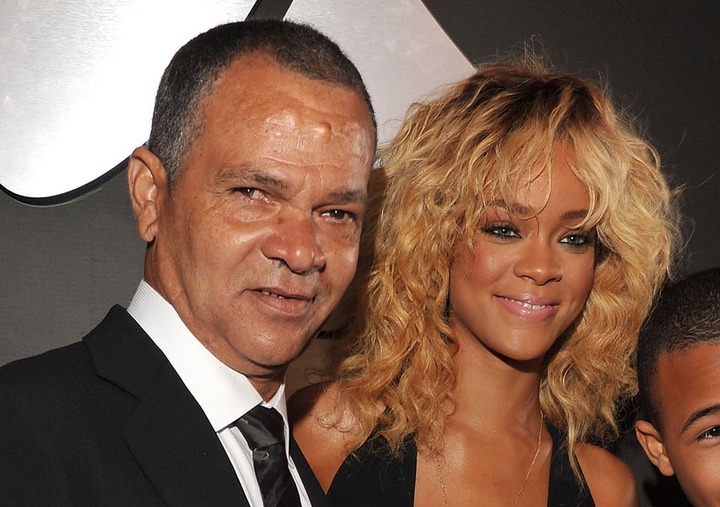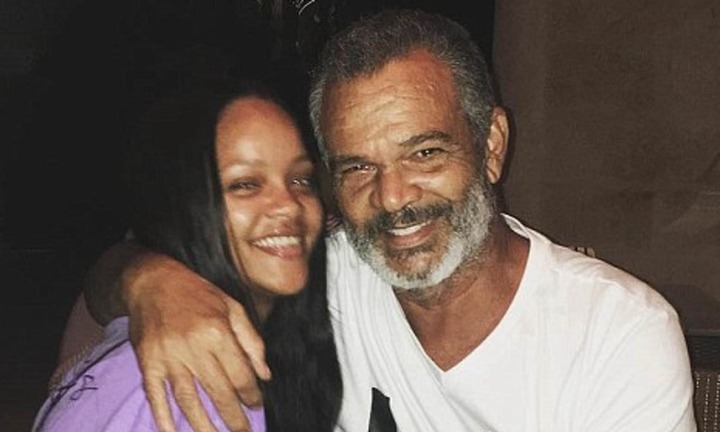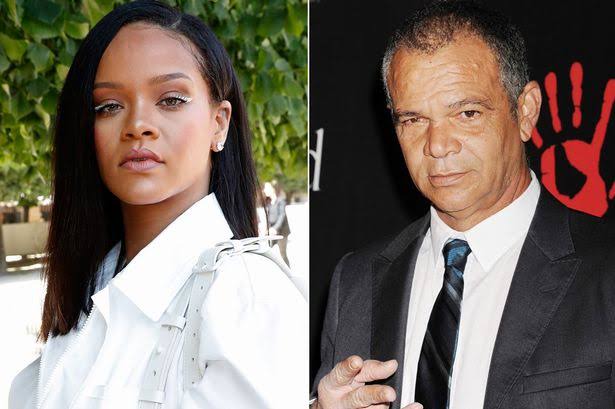 In Combermere Schoool, she formed a musical group with two of her classmates. In 2004, she was crowned Miss Combermere in a local beauty pageant, as well as performing in the 'Colours Of Combermere' school show.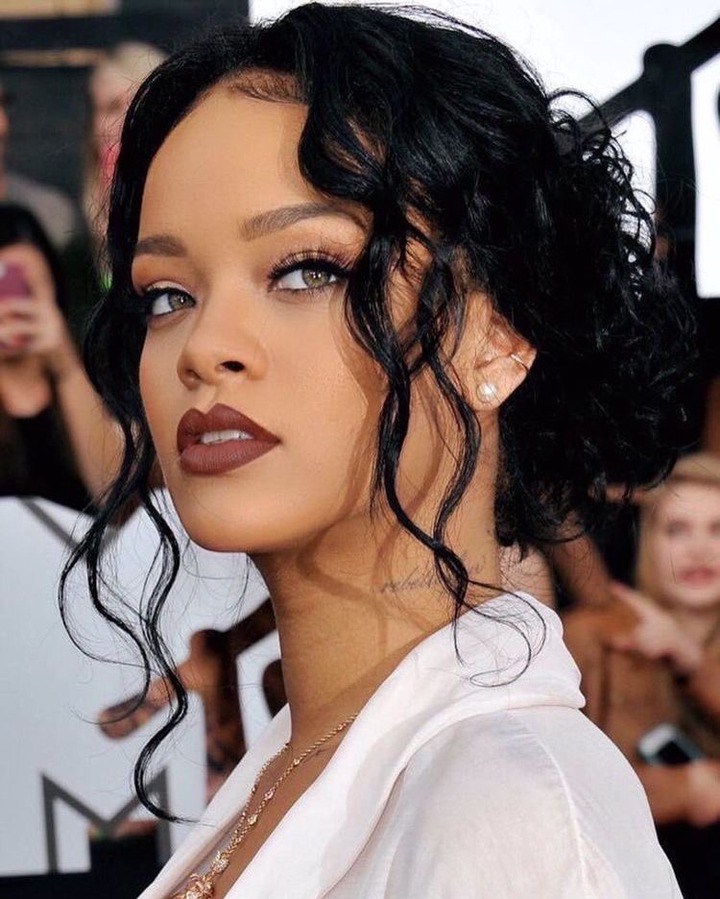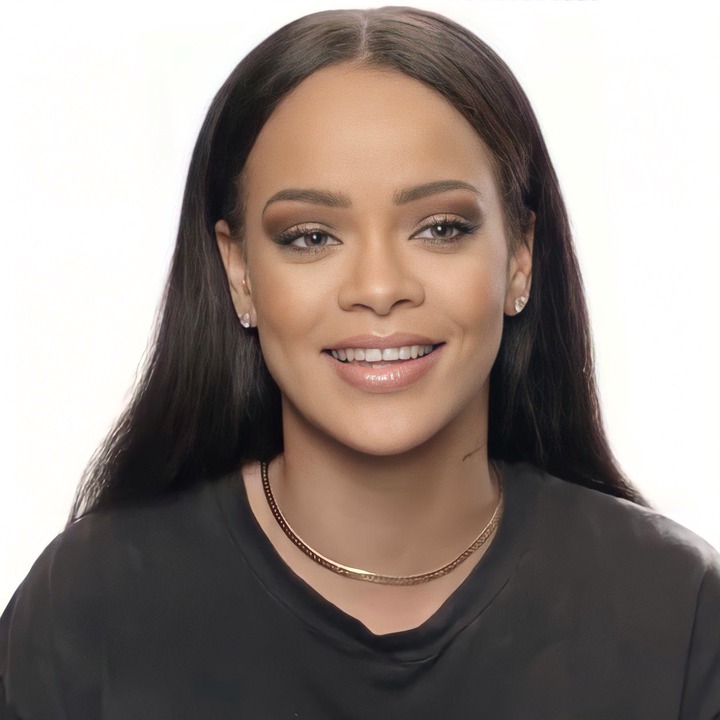 Did you know that Rihanna was once an army cadet? The queen of pop had attended a mini military programme that was incorporated in her high school education.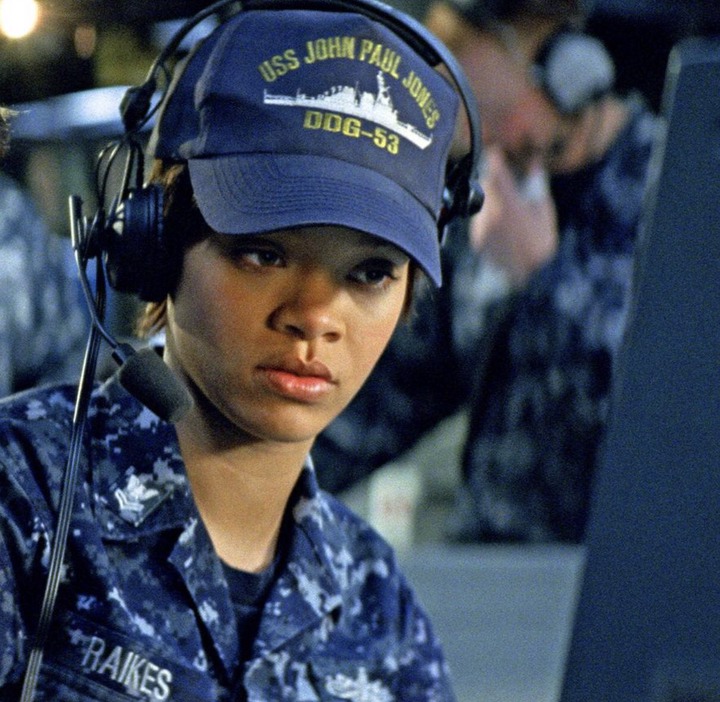 During her cadet programme, she came to meet the famous Barbadian singer "Shontelle" who happened to be Rihanna's drill sergeant. Rihanna early life involved her listening to lots of reggae music while growing. This much inspired her passion for music. Her voice was quite charming from a tender age. The young lady was faced by a dilemma of choosing between her high school education or joining the music industry. She decided to follow her heart and ventured in the music career.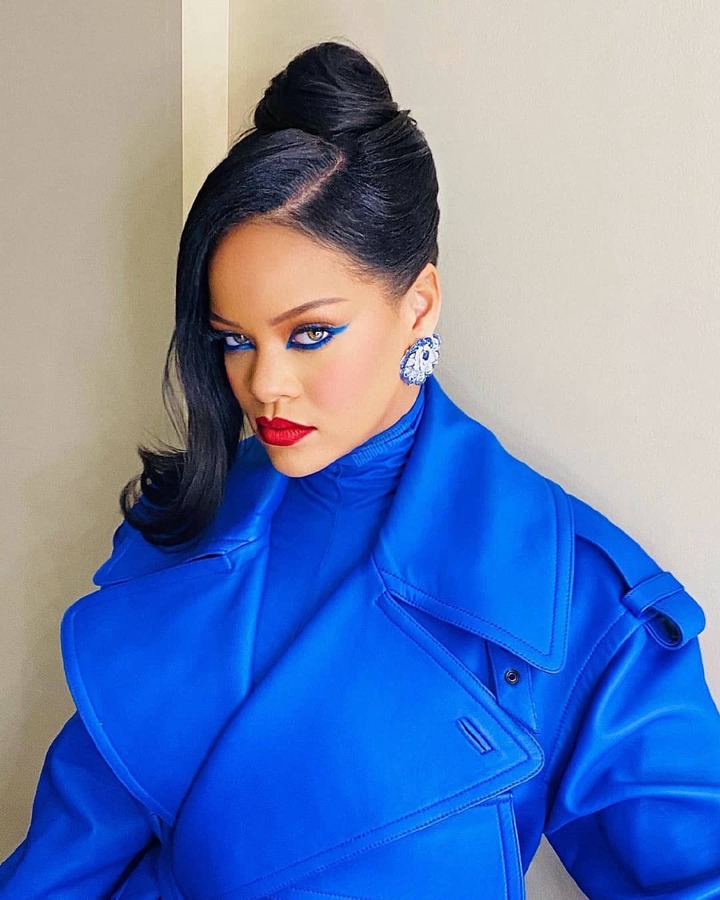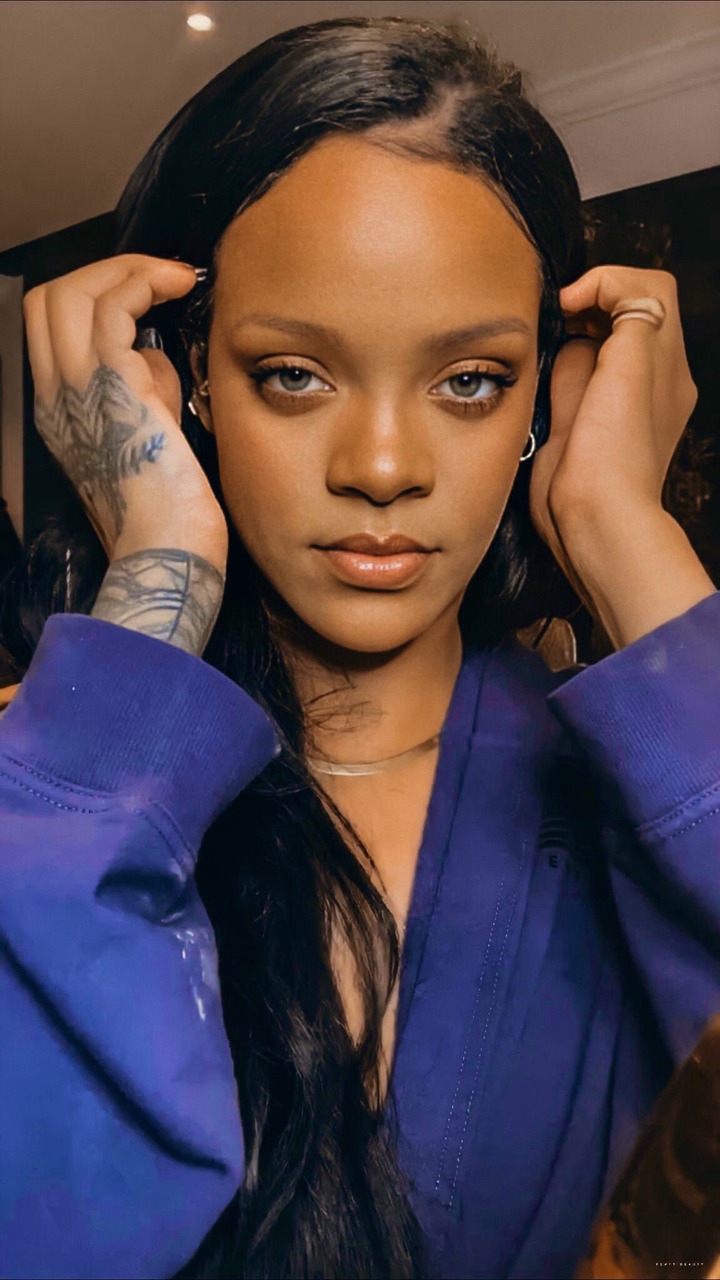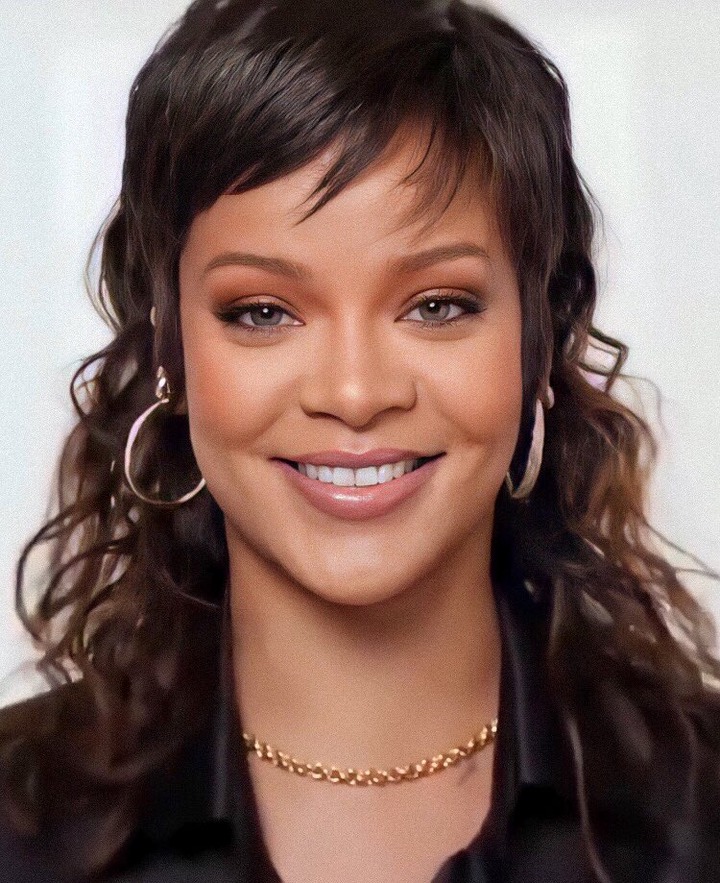 As a young, ambitious singer, Rihanna and two of her friends decided to come up with a music trio group. The other two girls were her classmates in high school. It was during the trio's audition that Rihanna's vocal talents were discovered by the New York producer (songwriter) Evan Rogers. Rodgers was greatly impressed by something about Rihanna style of singing and her entire aura.
As a result, Rodgers scheduled a private audition for Rihanna in his hotel room while still in Barbados. In an attempt to impress Rodgers, Riri decided to audition using two hit songs that would complement his vocal codes. She sang the song "Emotion" by Destiny's Childs and complimented it with "Hero" by Mariah Carey.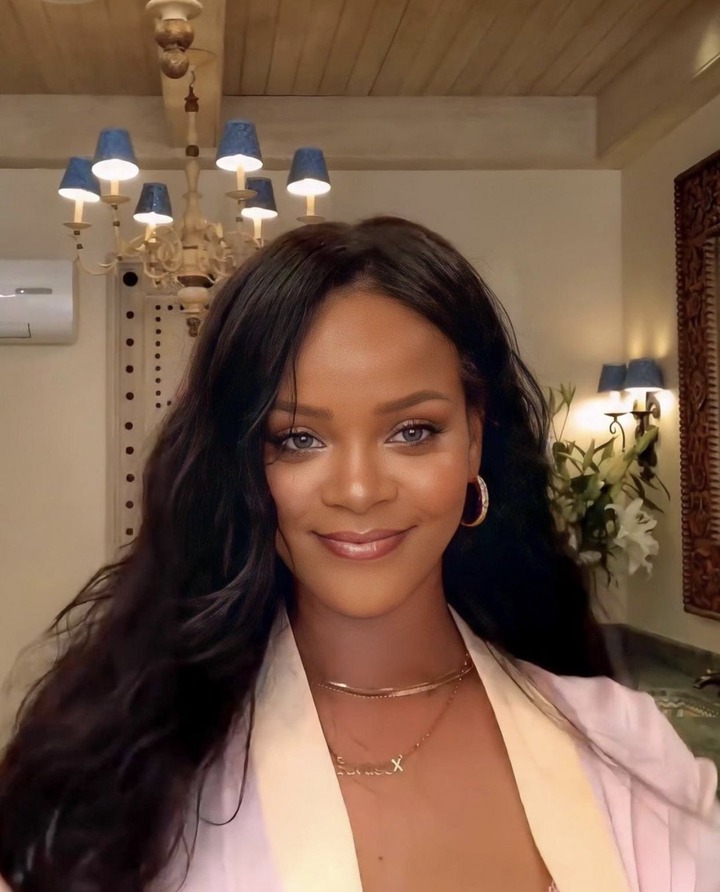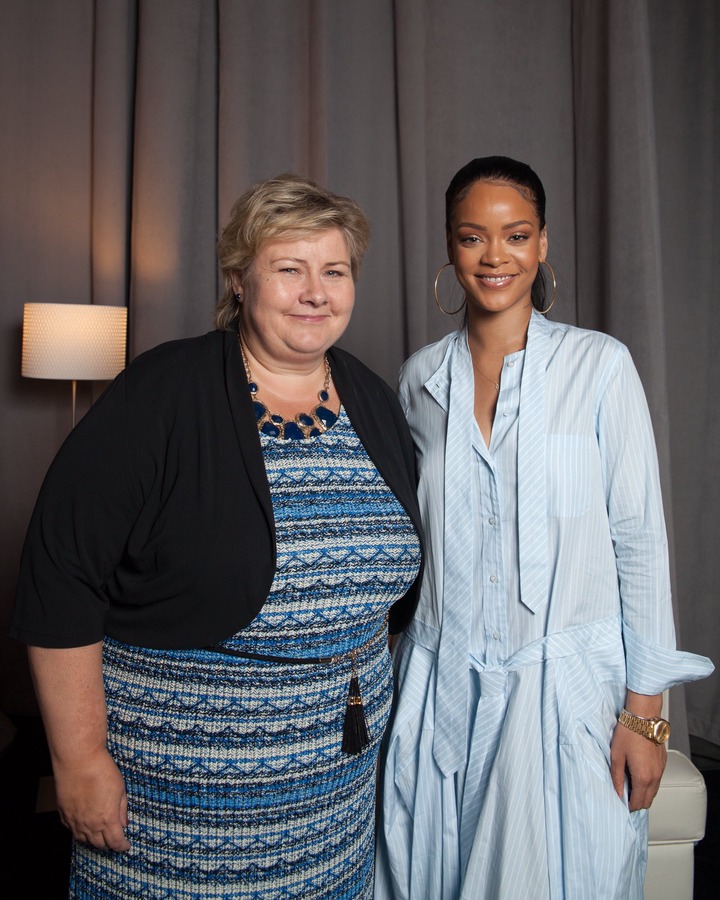 Evan Rodgers was highly impressed and later convinced Rihanna's mother about her daughters singing skills. This had Rihanna travel to the U.S to record some music demos to be dished to different music labels. She could only have time to record the demos during her school holidays. Some of Rihanna hit songs that were first recorded as demos include "Pon de Replay" and "The Last Time." She first became signed under Syndicate Rhythm Productions that belonged to Rogers and Carl.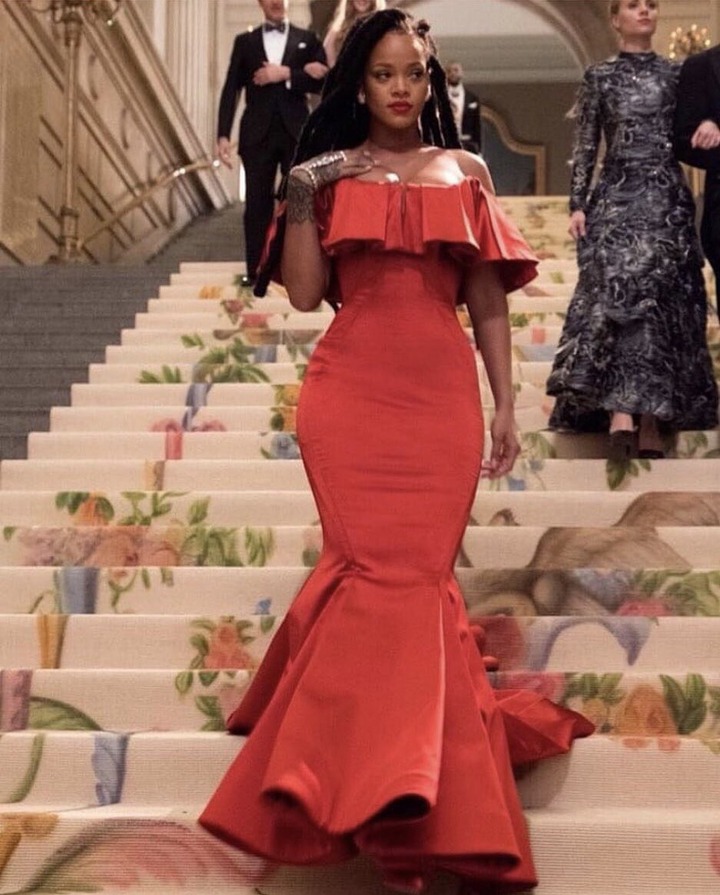 Def Jam's Jay Brown fell in love with Riri's voice from the first time she heard her demos. Later on, Jay-Z, who was the current new CEO of Def Jam, came to hear Rihanna's demo "Pon De Replay" and saw a star in her. As a result, Rihanna was invited for a musical label audition. This was in 2005. Jay-Z enabled Rihanna to get vocal coachings by Antonio "L.A Reid" who advocated for Jay-Z to sign Riri. Just like that, Rihanna signed a deal with Def Jam that would later result to 6 albums.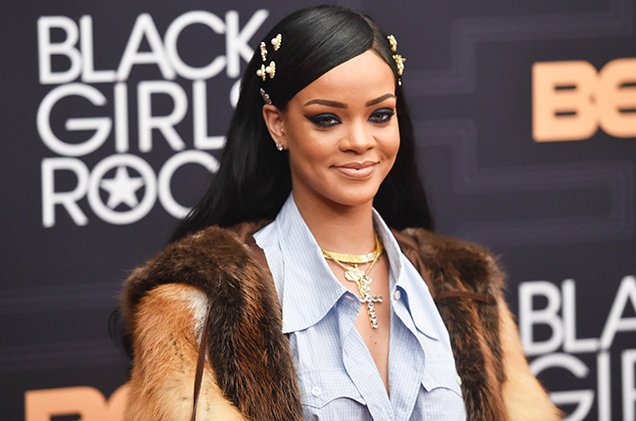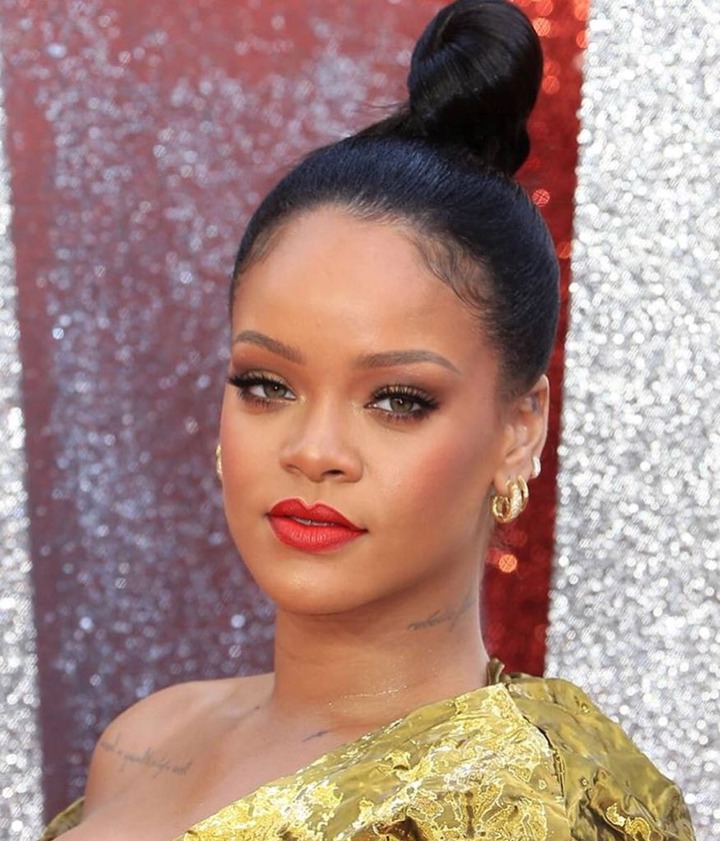 This was the genesis of Rihanna's stardom. It was also her travel ticket to the U.S where she lived under the care of Rogers and his wife.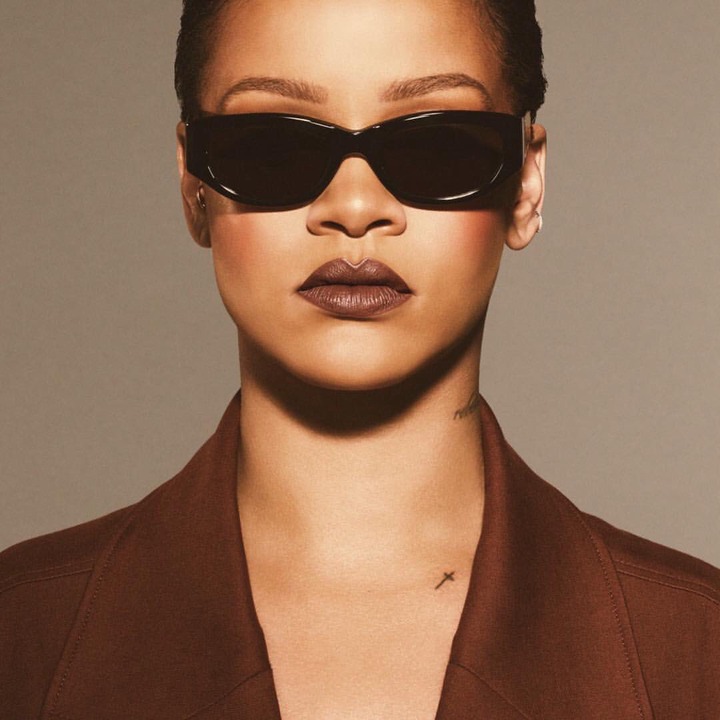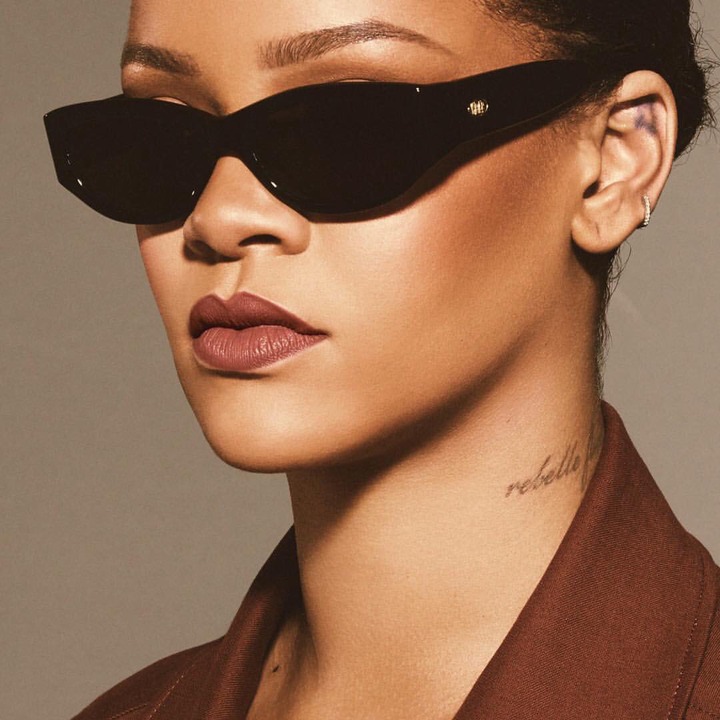 In 2005, her song Pon de Replay was in the top five of the summer music charts of fifteen countries, among which we can mention the UK Singles Chart and the Billboard Hot 100.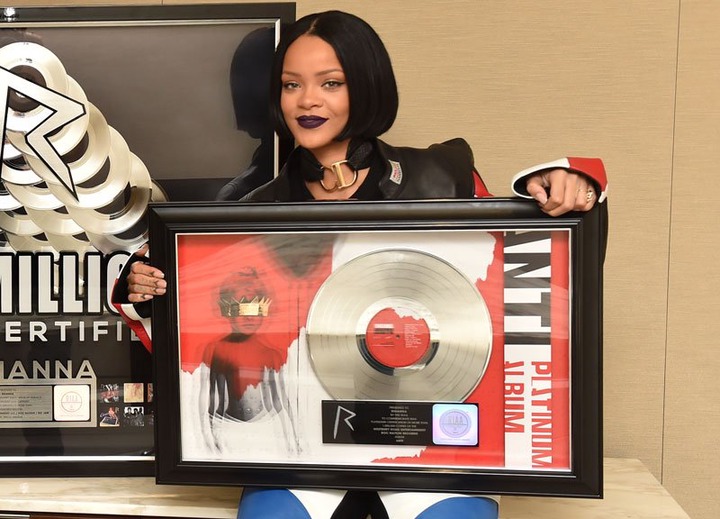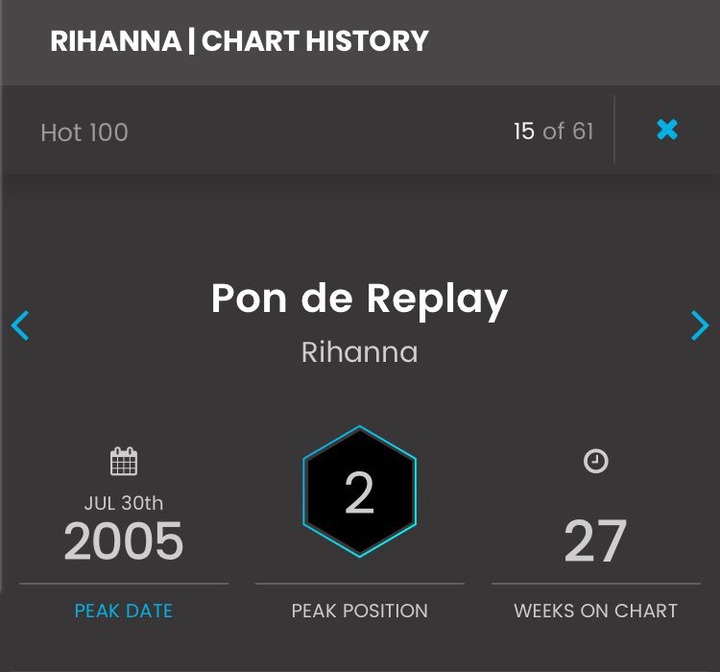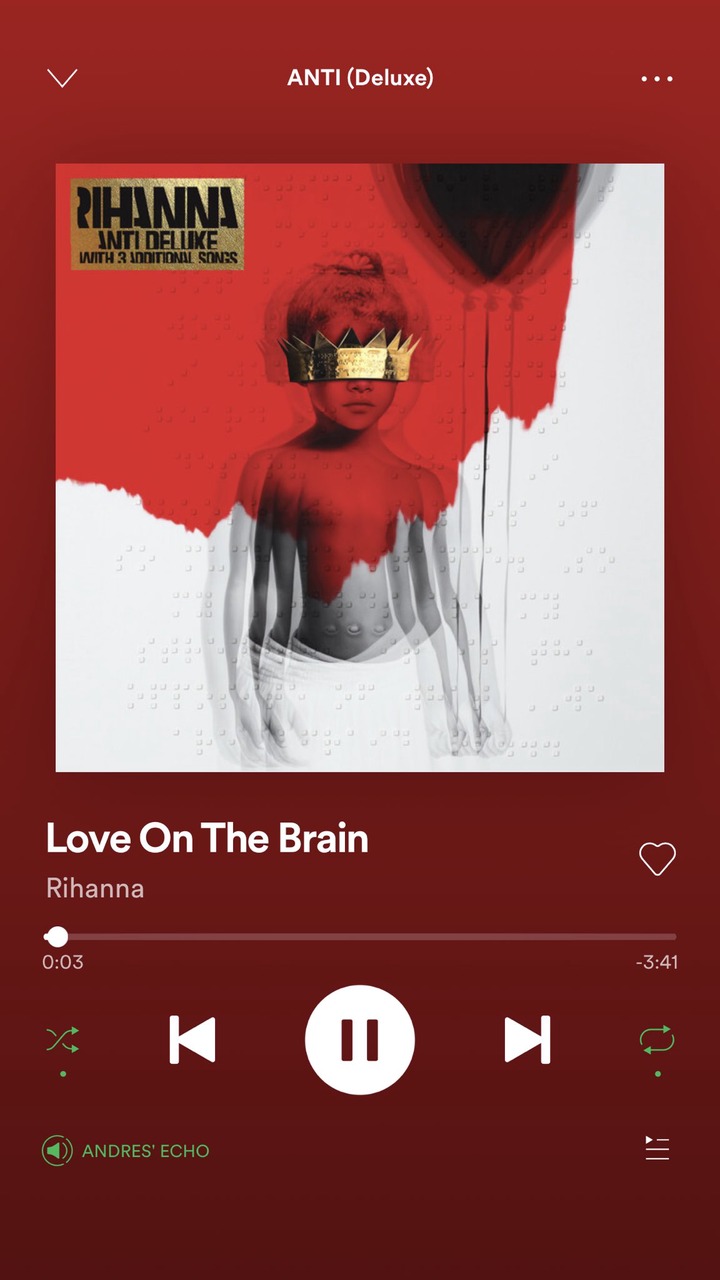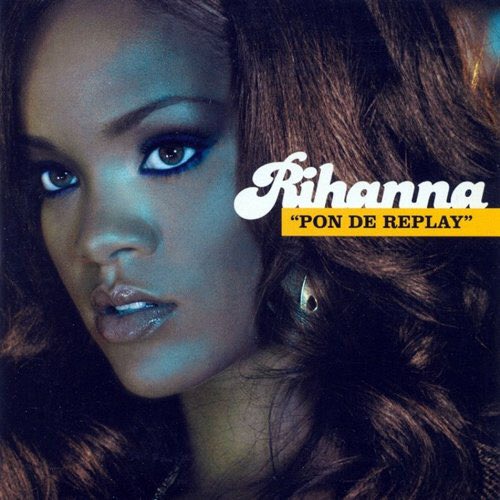 She even reached the number one spot in the Hot Dance Club Songs. By August of that same year, Rihanna released her first album, Music of the Sun, with which she obtained the gold certification of the Association of the record industry of the United States because it sold more than half million units. Rihanna also sang her album at the pre-gala of the MTV Premios Vido Music Awards that same year.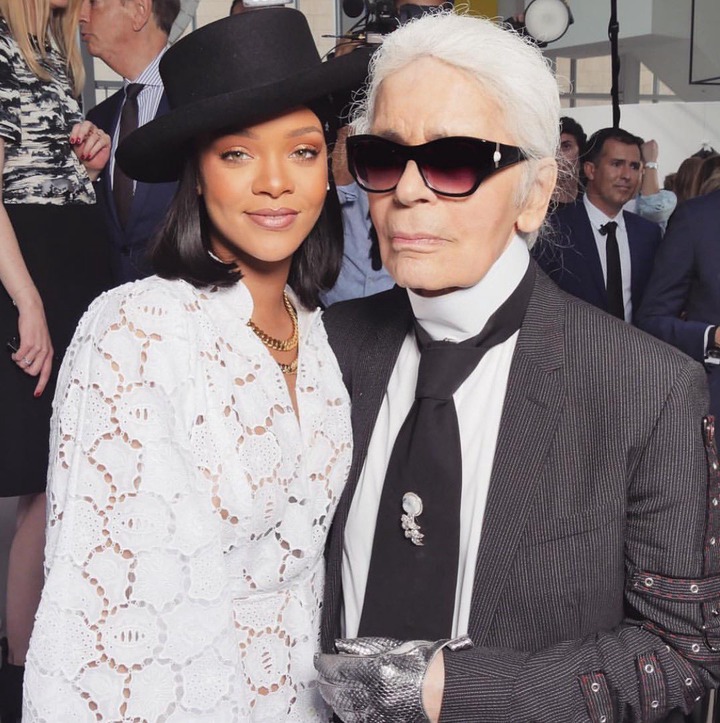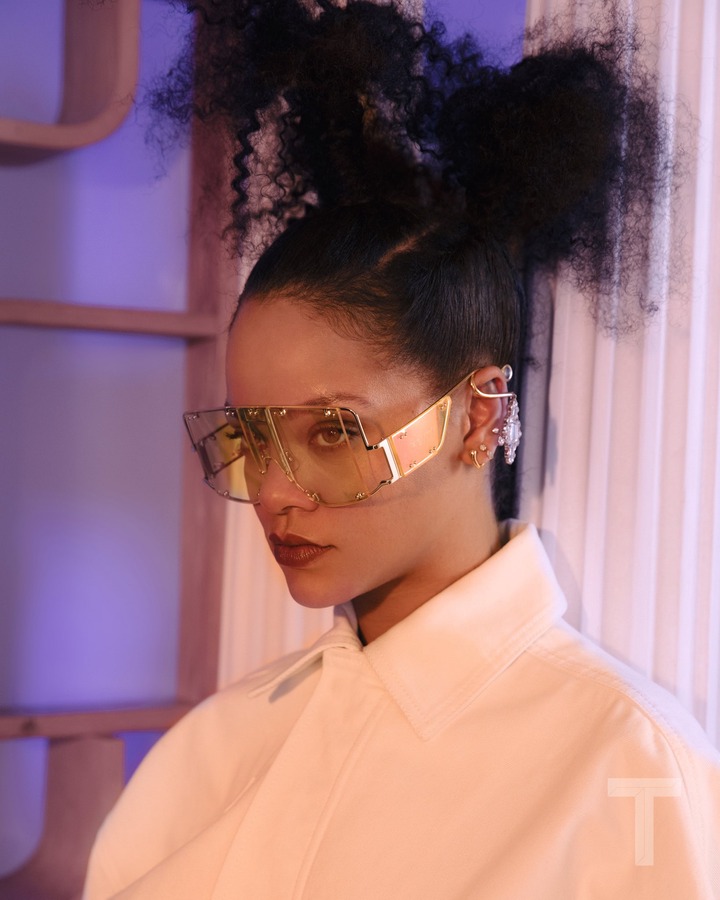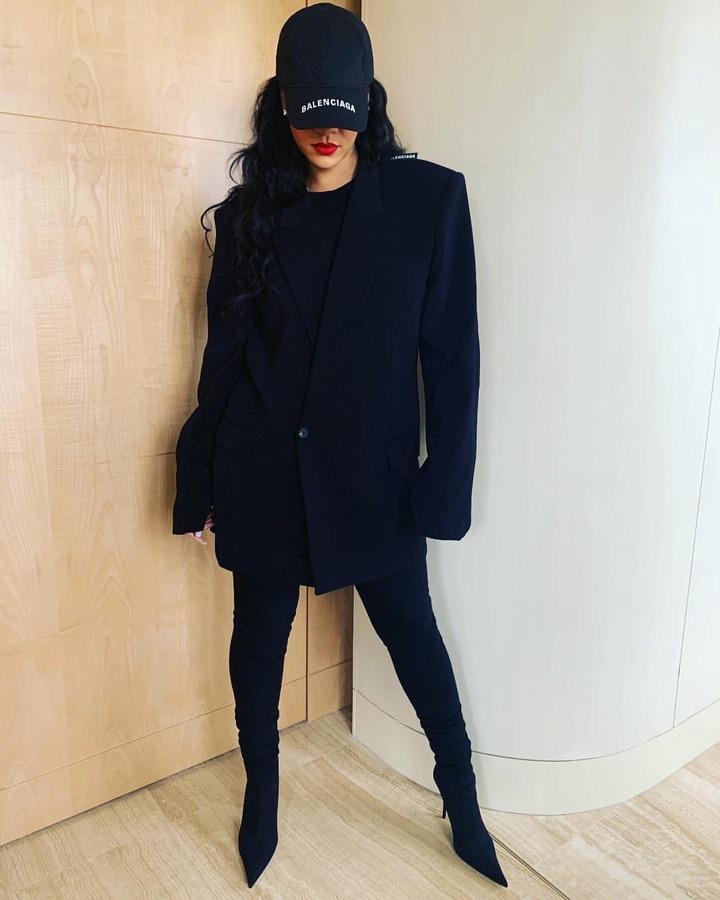 The following year she released her second album, A Girl Like Me, which was very well received as well, as it was ranked number five of the most listened to songs in the United States and the United Kingdom, and in Canada ranked first. On May 31, 2007, Rihanna releases her third album Good Girl Gone Bad. It was with this that she achieved global recognition because beyond the numerous sales of the album made all over the world, which today totals more than 6 and a half million copies, she took it on a tour with more than 80 presentations both in Europe and in North America. In addition to giving her the nomination of several Grammy Awards in 2008, of which she won the Best Collaboration of Rap/Sung.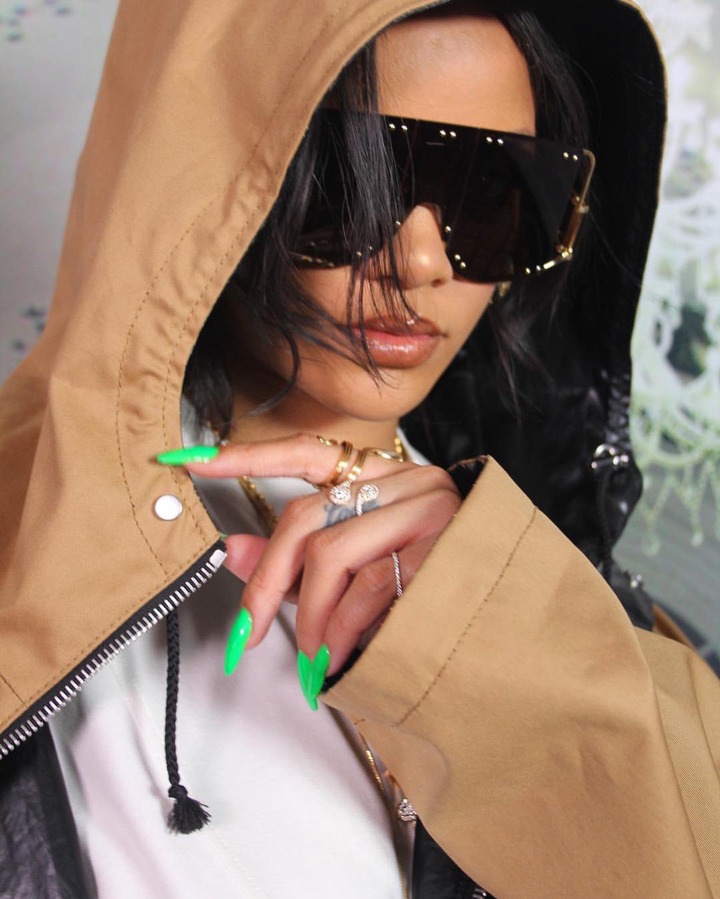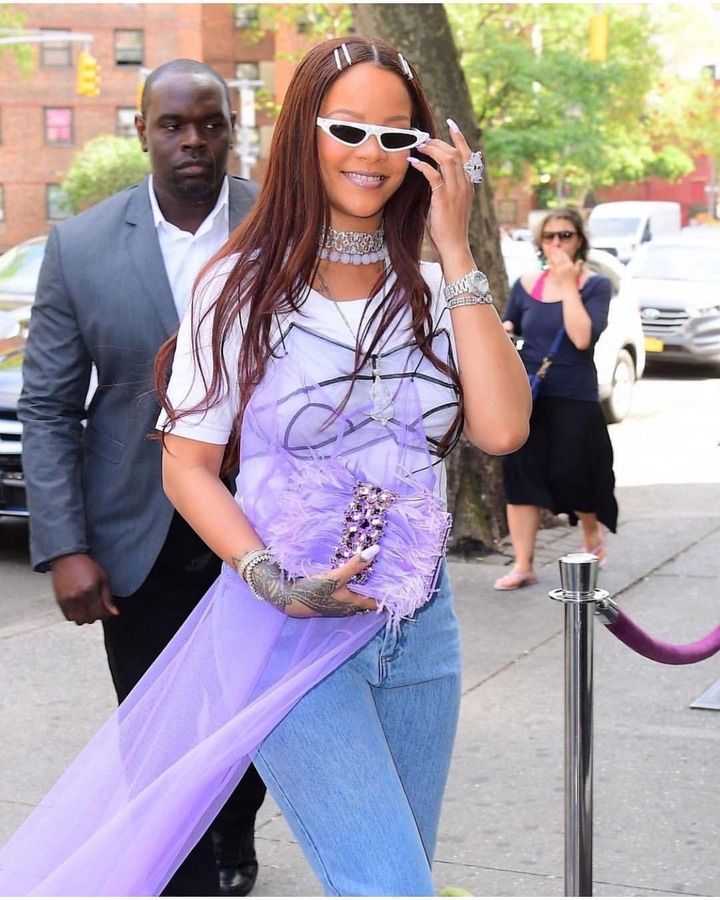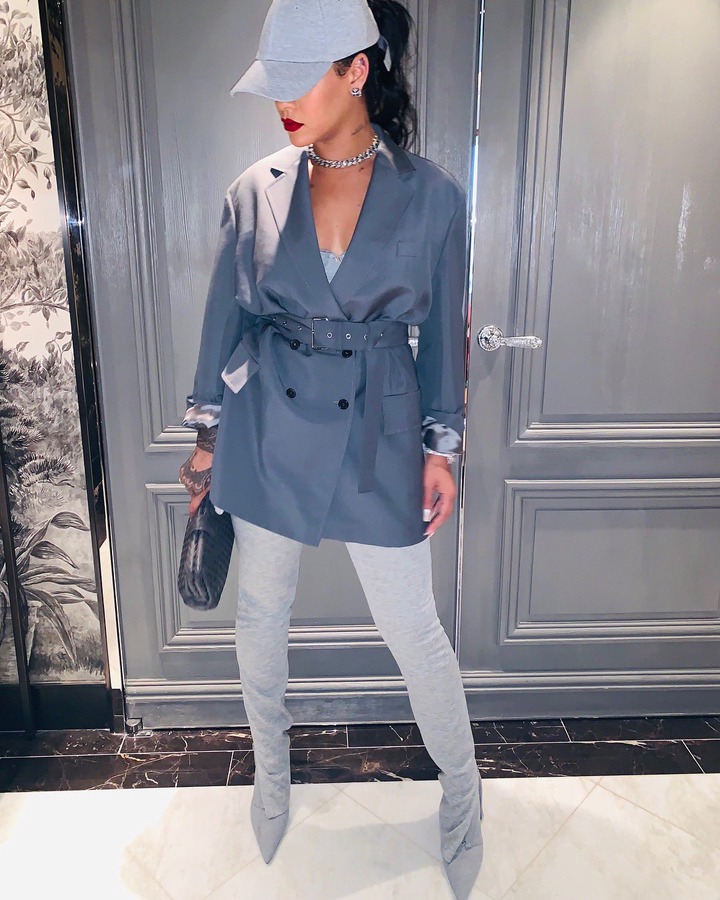 By November 2009, released her fourth album, Rated R, with which she began her tour The Last Girl on Earth, which featured 57 shows that started in Europe and ended in Australia. The following year she collaborated with Eminem on the song Love the Way You Lie, which was the best-selling song of 2010 in the United Kingdom. That same year, she released her fifth album, Loud, which contained the single Only Girl (In the World), with which she won the Best Recording Dance Award at the Grammys. In 2011, she released another successful album, Talk That Talk, and in 2012 she collaborated with Coldplay on Princess of China and with Drake on Take Care.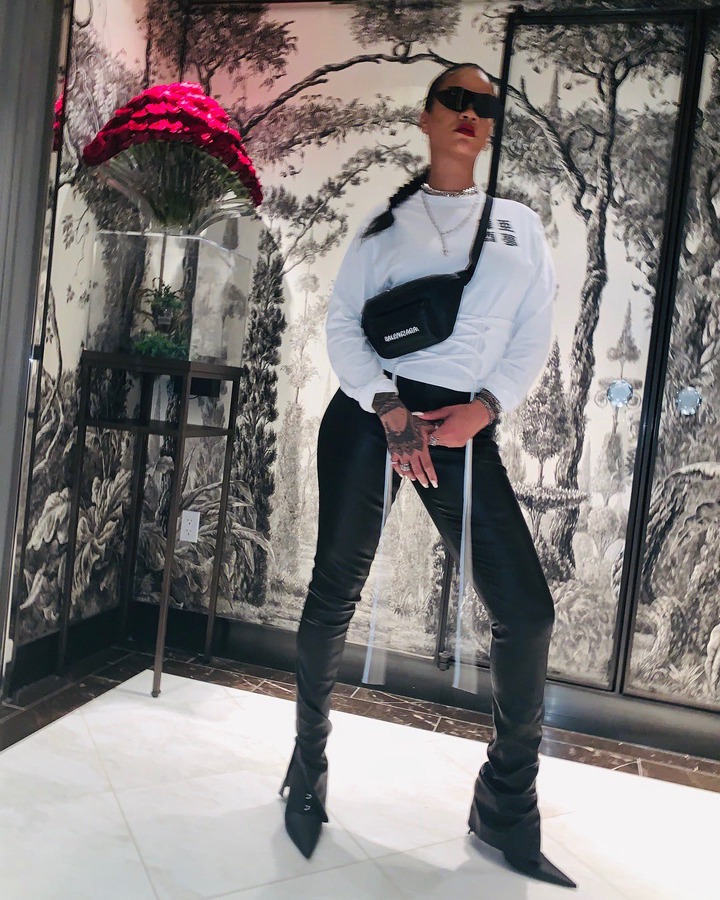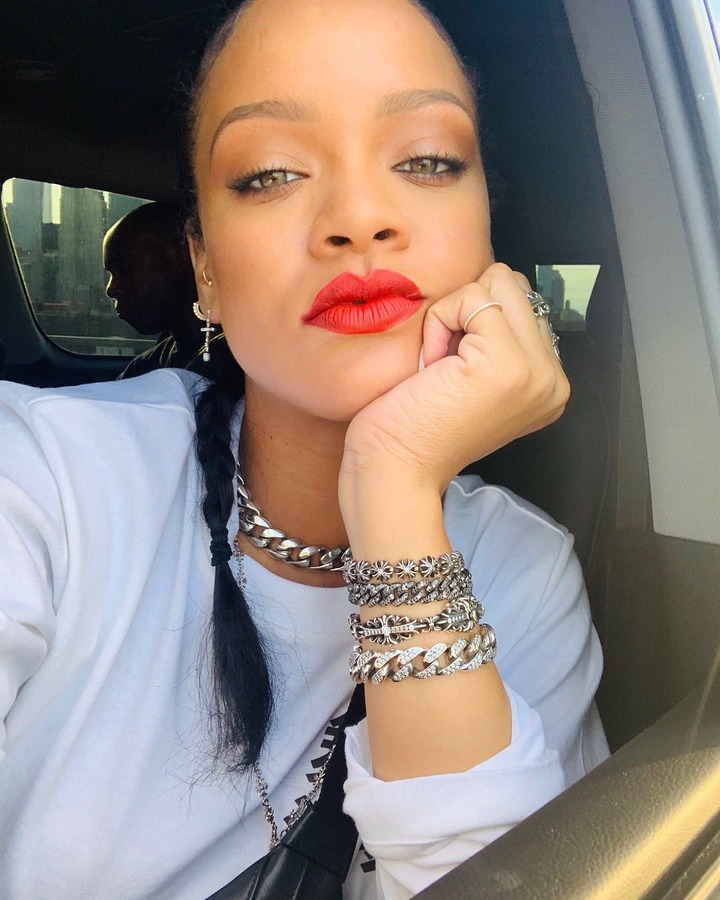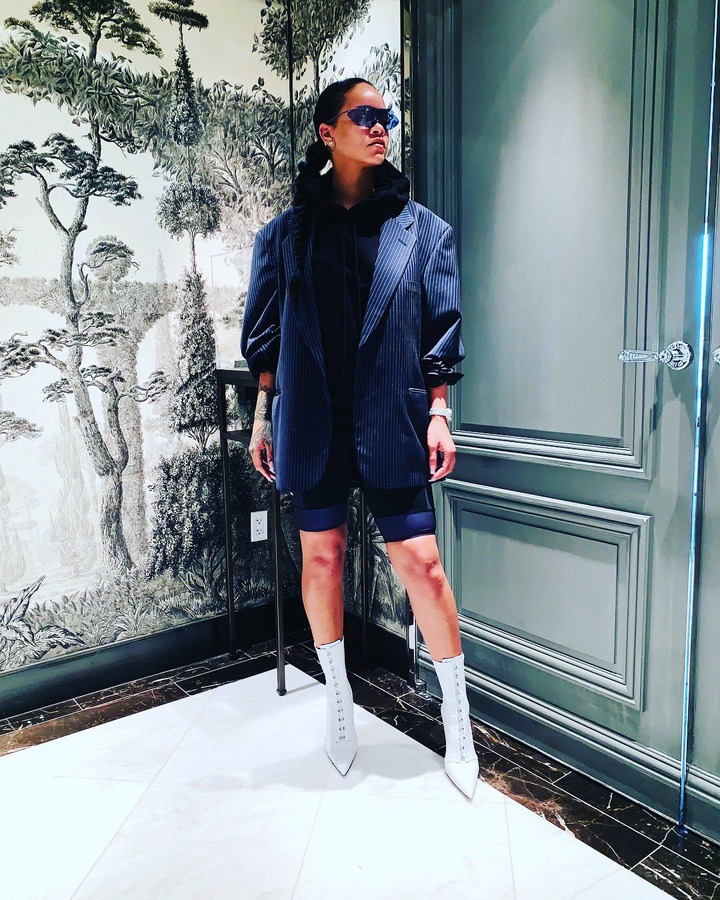 She was also chosen as the best international artist at the Brit Awards for the second consecutive time and won the MTV Music Award for the best video of 2012, being the first woman to receive it several times. In September, she released her seventh album Unapologetic, and in 2013 she won the Grammy for Best Short Music Video thanks to We Found Love. By 2015, the Recording Industry Association of the United States revealed that the artist had sold more than 100 million copies. In 2016, Rihanna released her eighth album and last so far, Anti.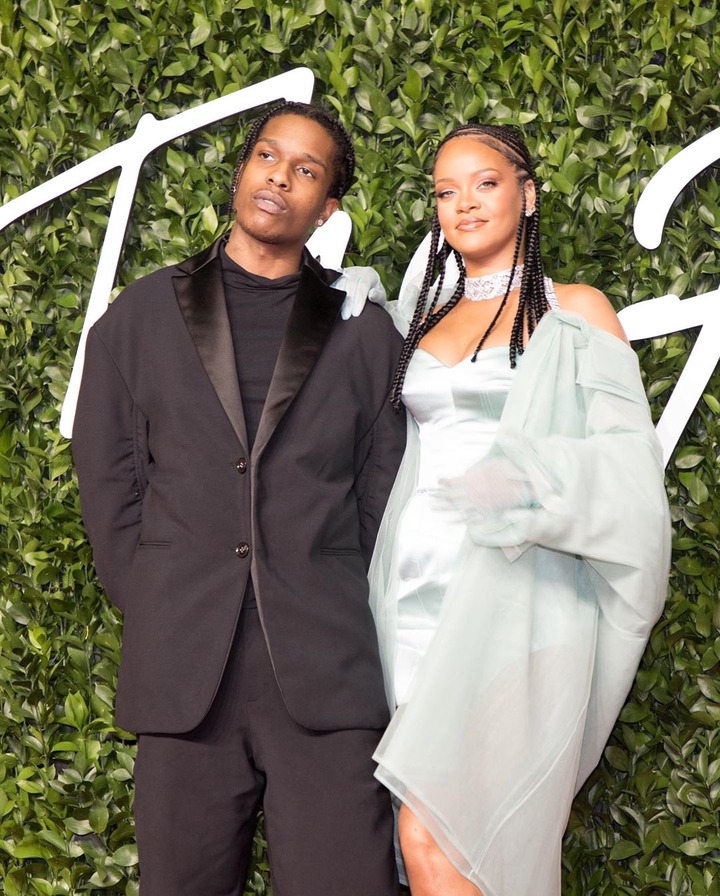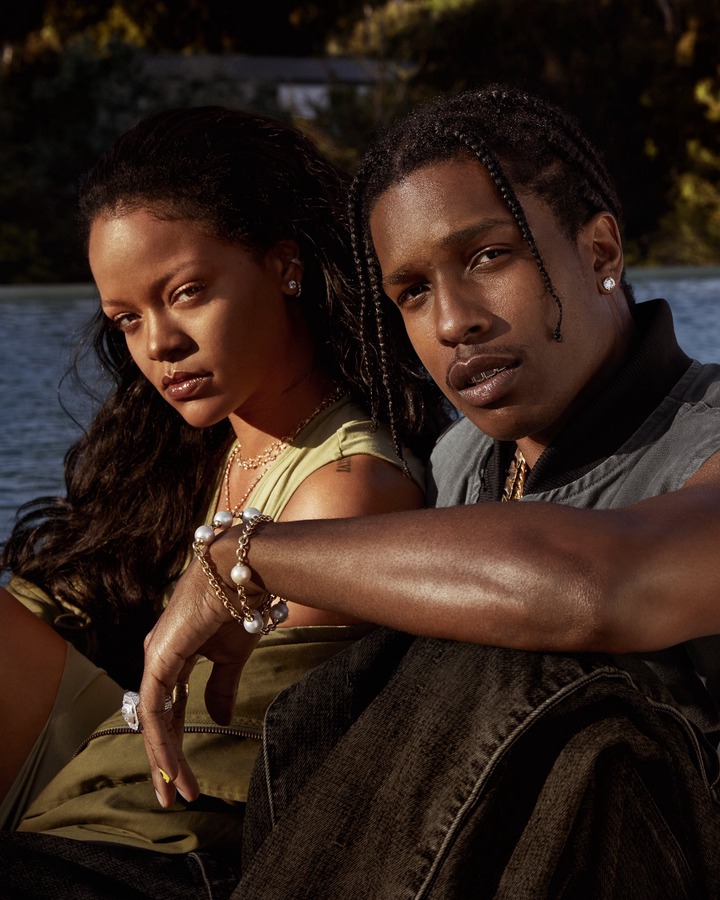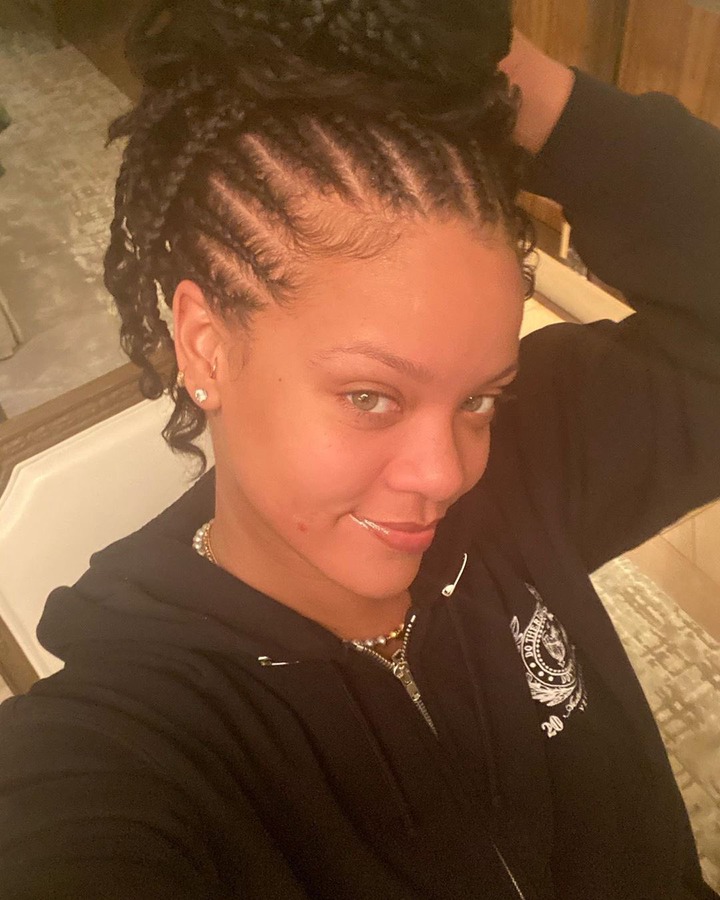 With sales of over 250 million records worldwide, Rihanna is one of the best-selling music artists of all time.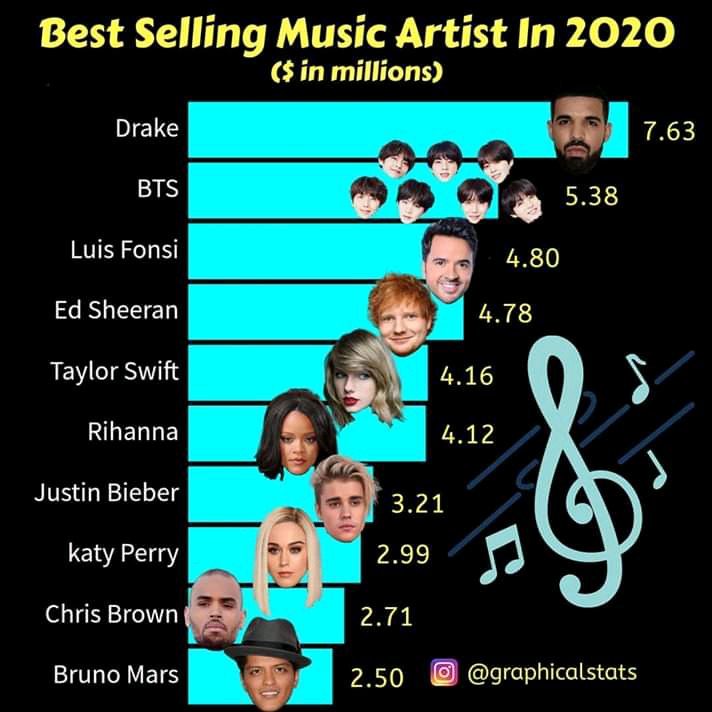 She has earned 14 number-ones and 31 top-ten singles in the US and 30 top-ten entries in the UK. Her accolades include nine Grammy Awards , 13 American Music Awards , 12 Billboard Music Awards , and six Guinness World Records . Forbes ranked her among the top ten highest-paid celebrities in 2012 and 2014.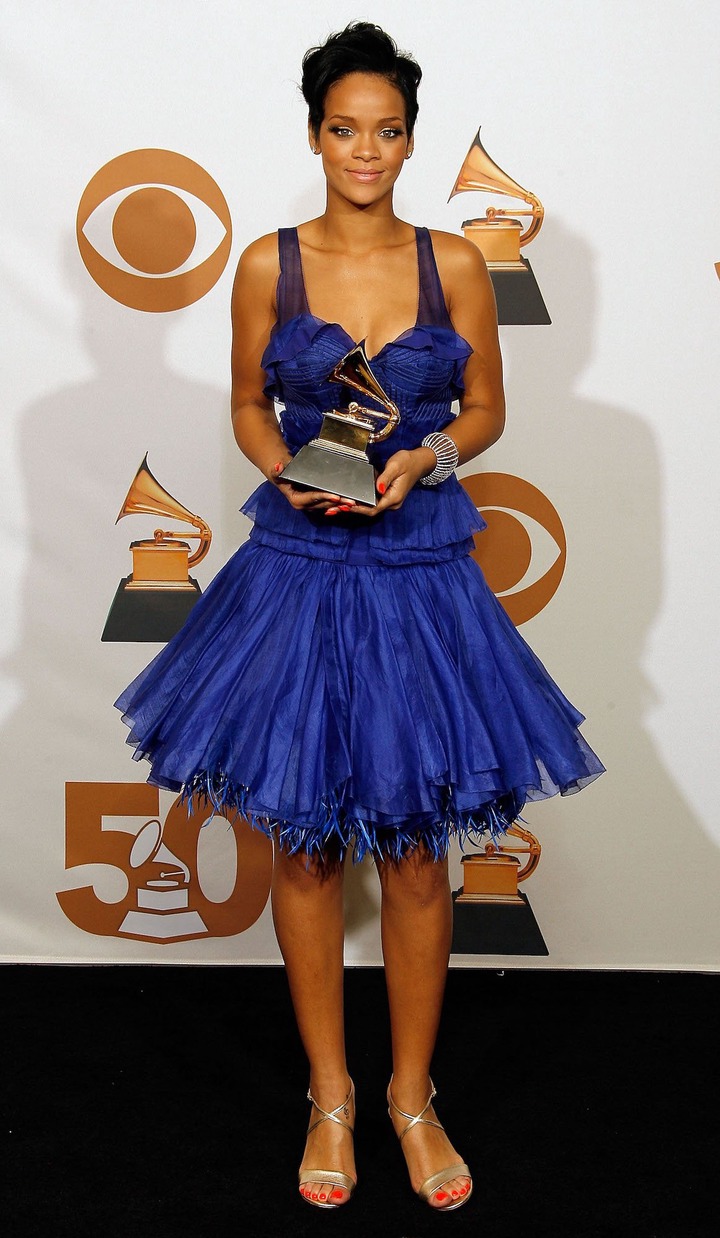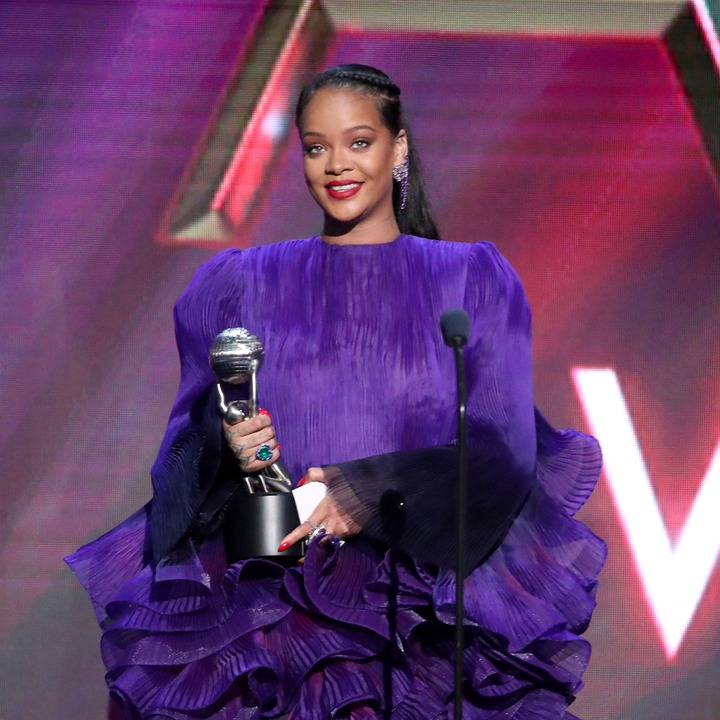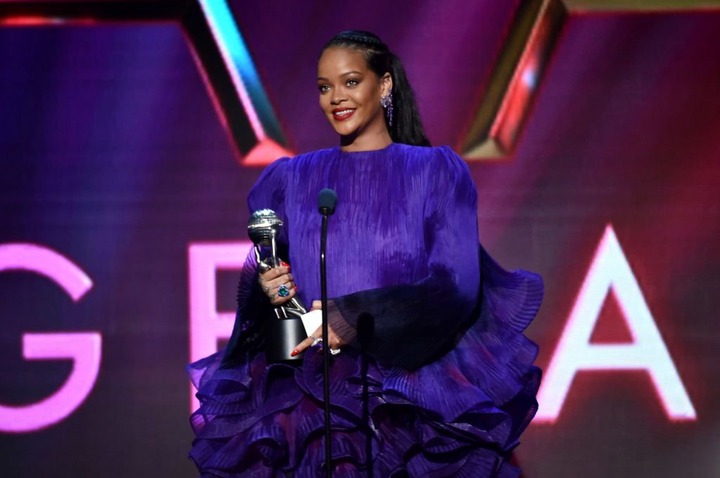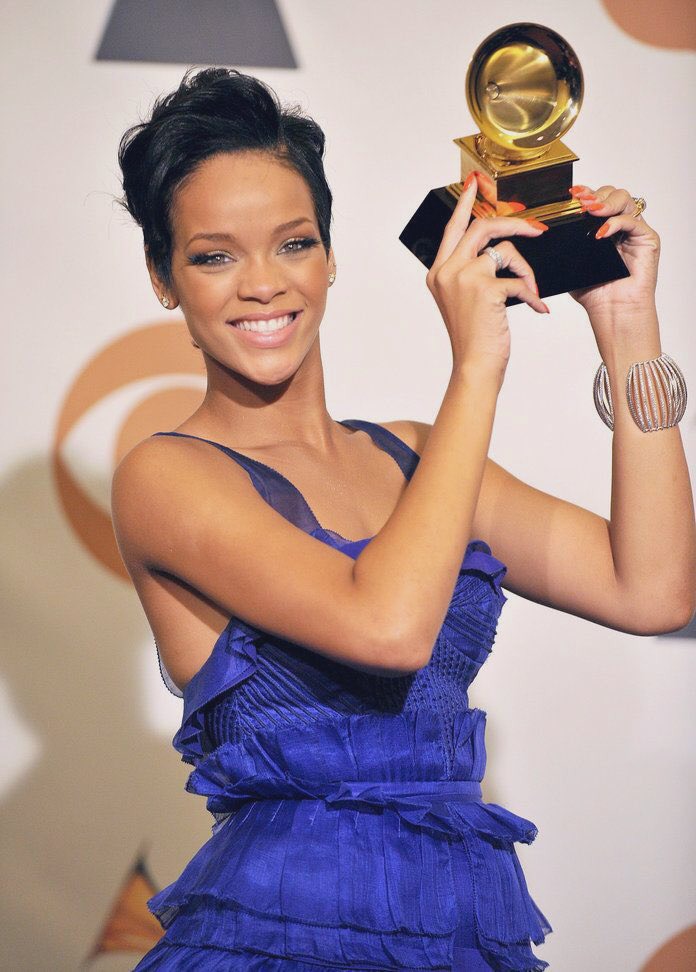 With a whopping net worth of US$600 million, Rihanna is currently the World's Richest Female Musician.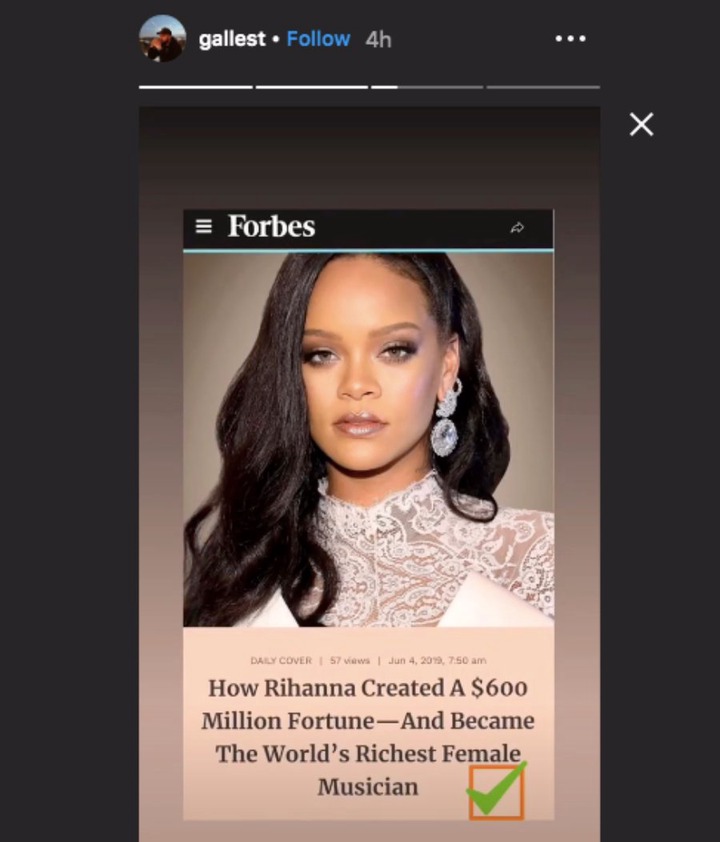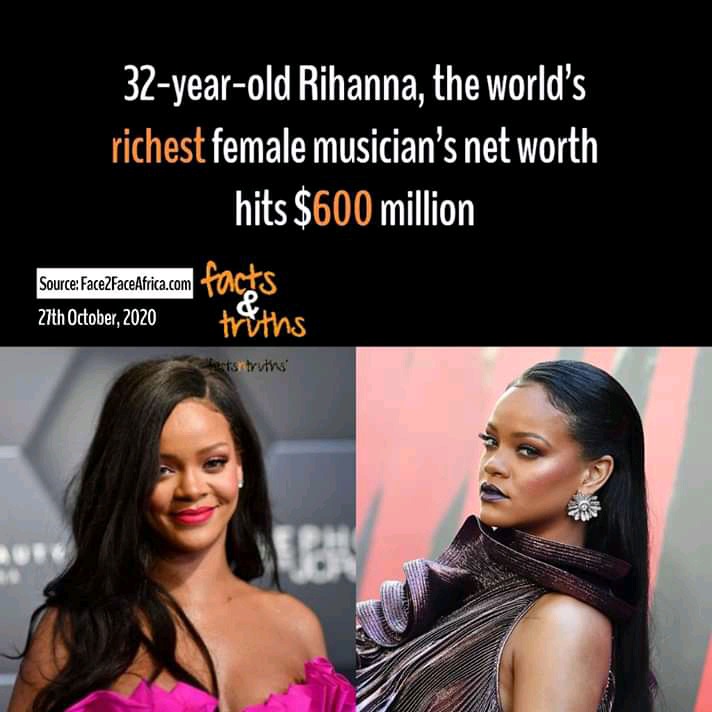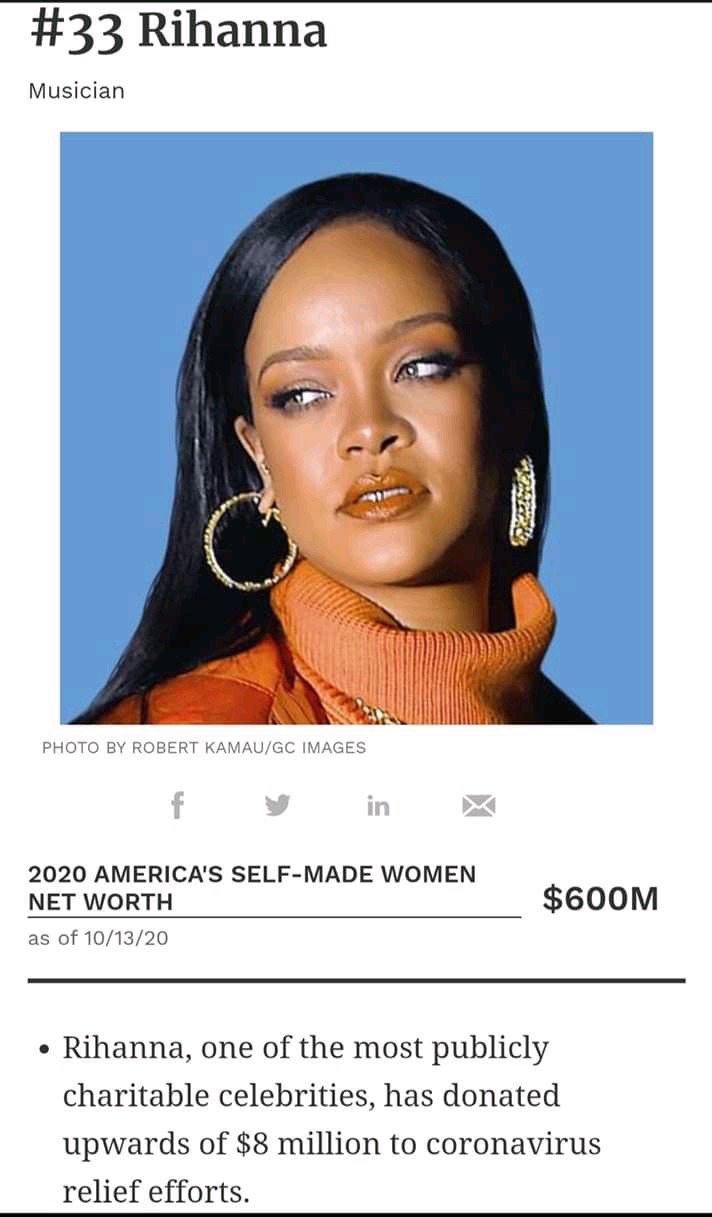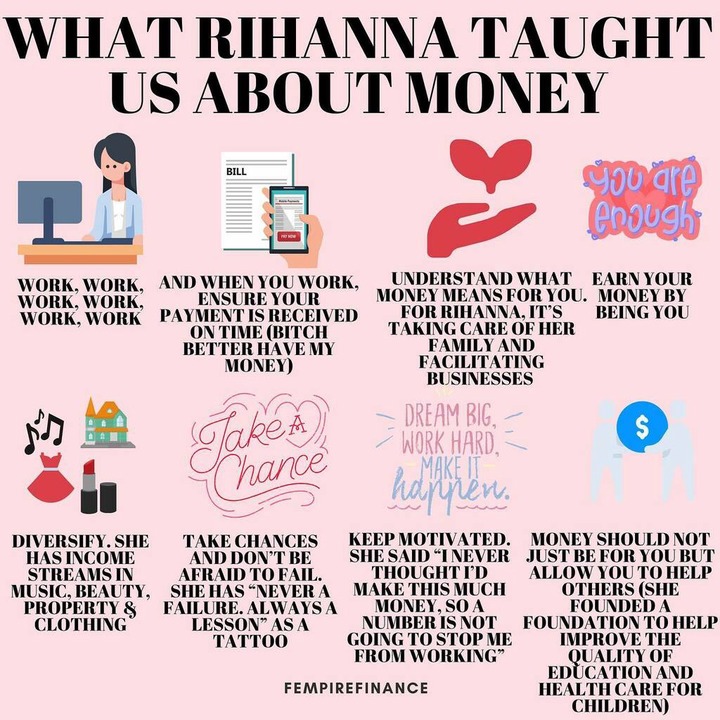 Most of her Fortunes come not from music but from her partnership with LVMH, the French luxury goods giant run by billionaire Bernard Arnault.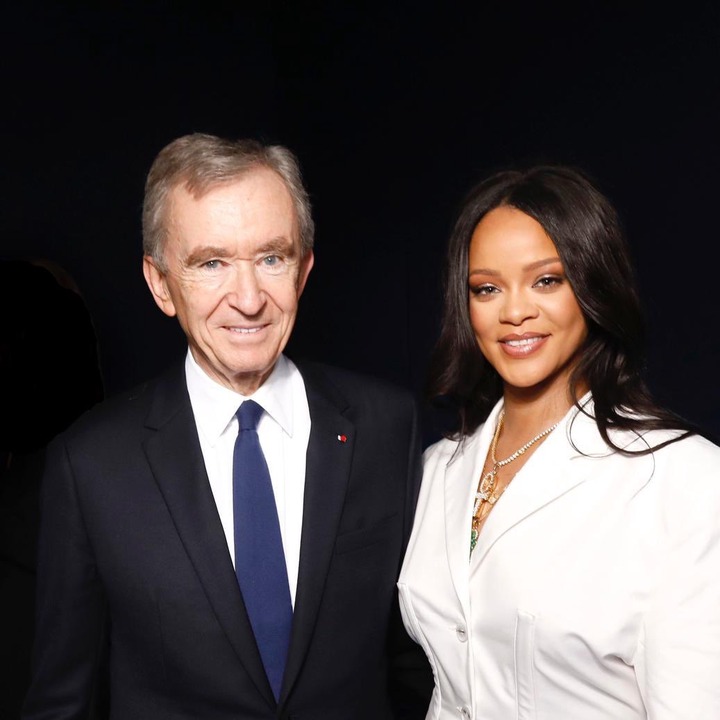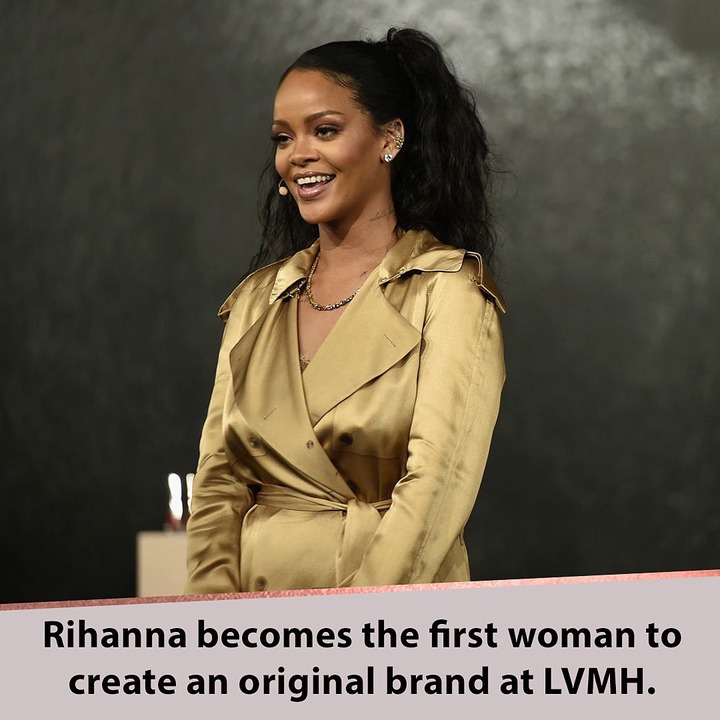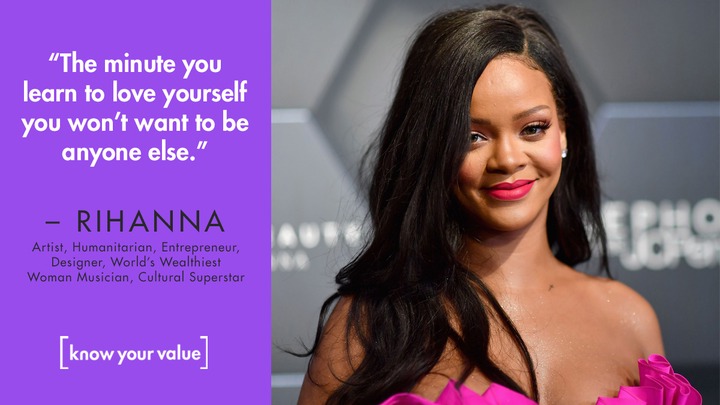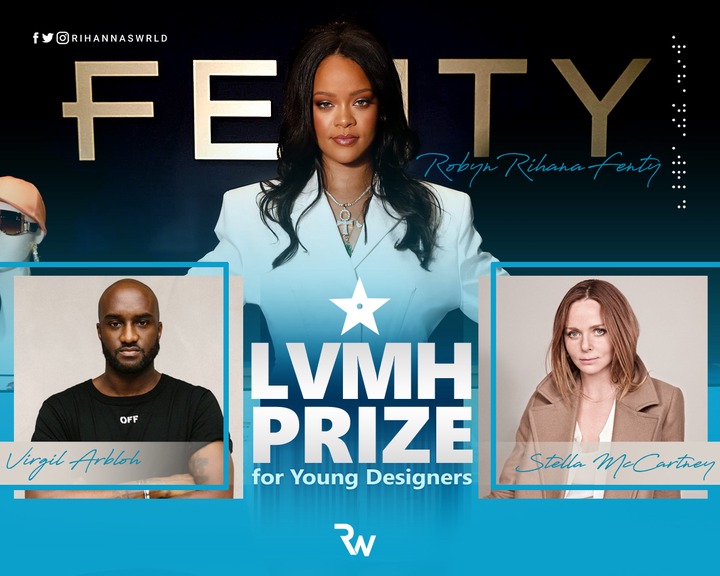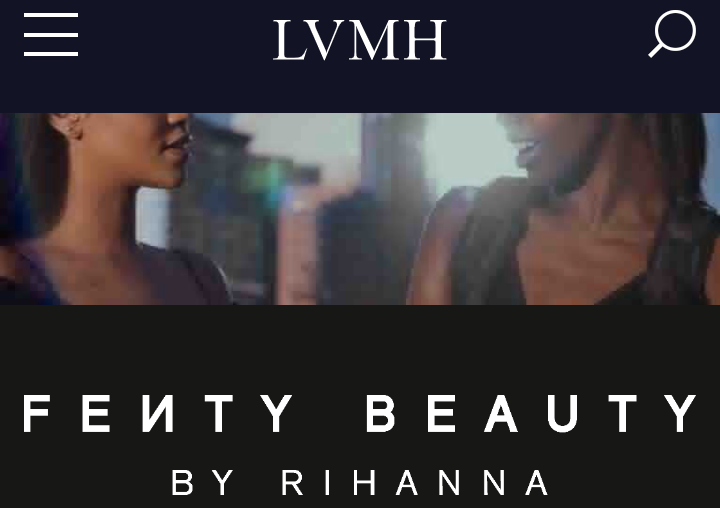 Rihanna (pronounced "Ri-ann-ah," not "Ri-ah-nah," as she recently clarified) and LVMH co-own the makeup brand Fenty Beauty. It was launched in September 2017 at Sephora, another LVMH brand, and online at FentyBeauty.com, quickly becoming a viral success. She has also scored huge success with Fenty Beauty, which is now valued at $3 billion (£2.8bn). Rihanna's reported stake of 15% is said to be worth a cool £351.6 million.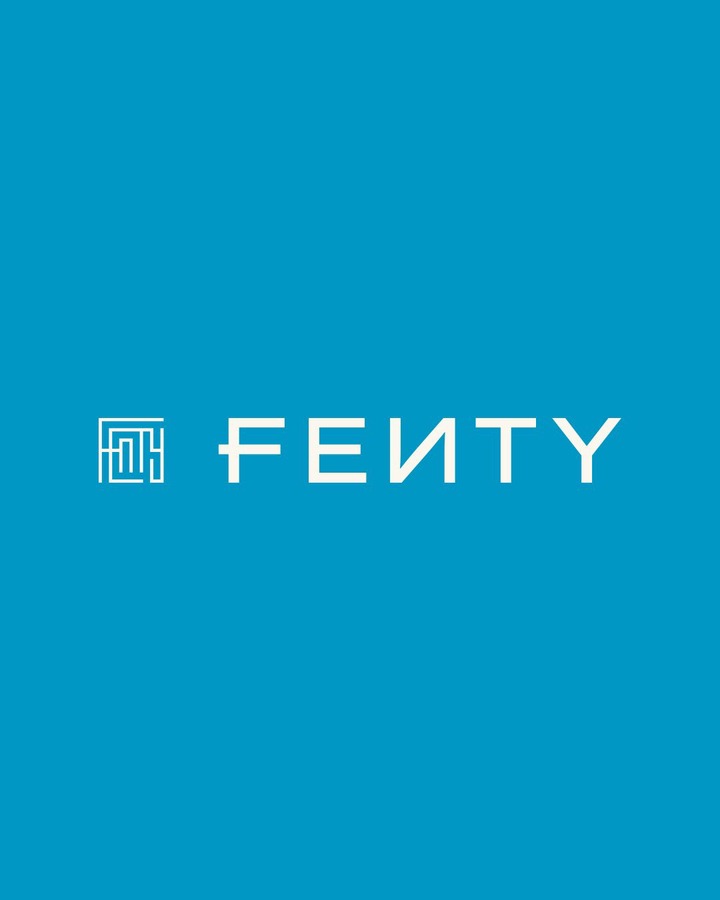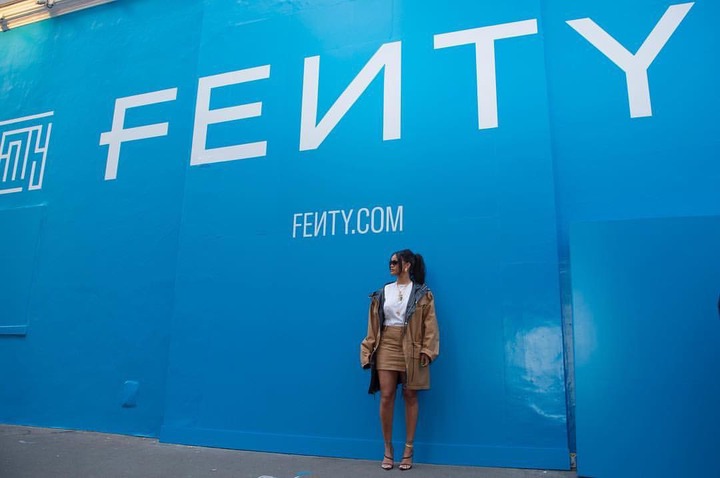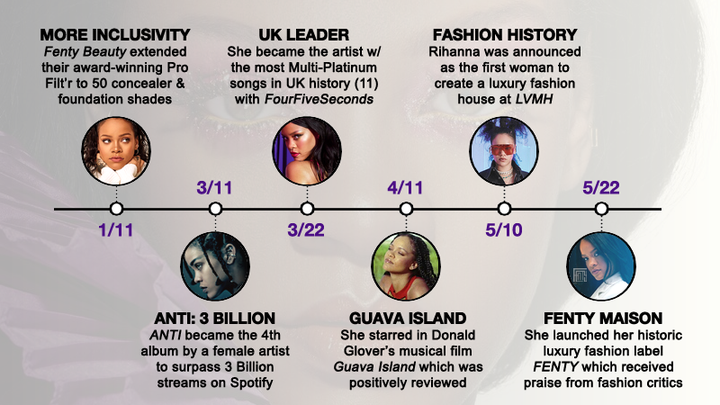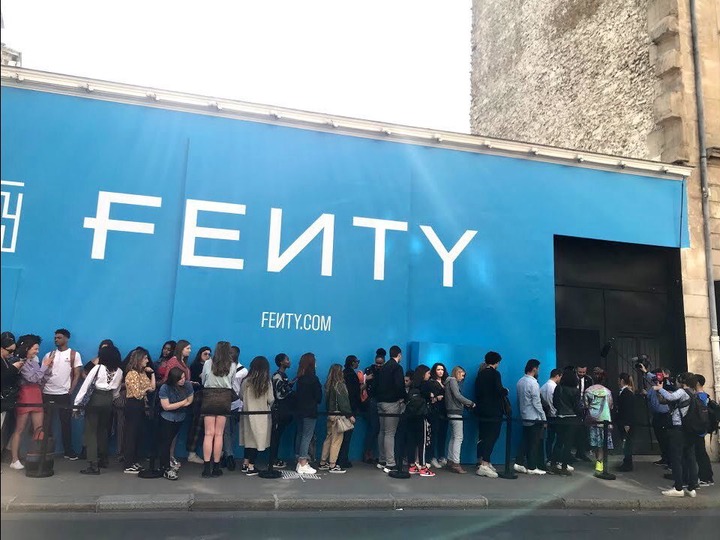 Ms. Fenty also co-owns Savage X Fenty lingerie line with Los Angeles-based online fashion firm TechStyle Fashion Group. Launched in spring 2018. Jay-Z's venture firm Marcy Venture Partners LLC and growth-equity firm Avenir Growth Capital were reported to have invested $50 million into Savage X Fenty. Bringing the total amount invested in the company to roughly $70 million, according to the Wall Street Journal. The company is estimated to have generated $150 million in revenue last year.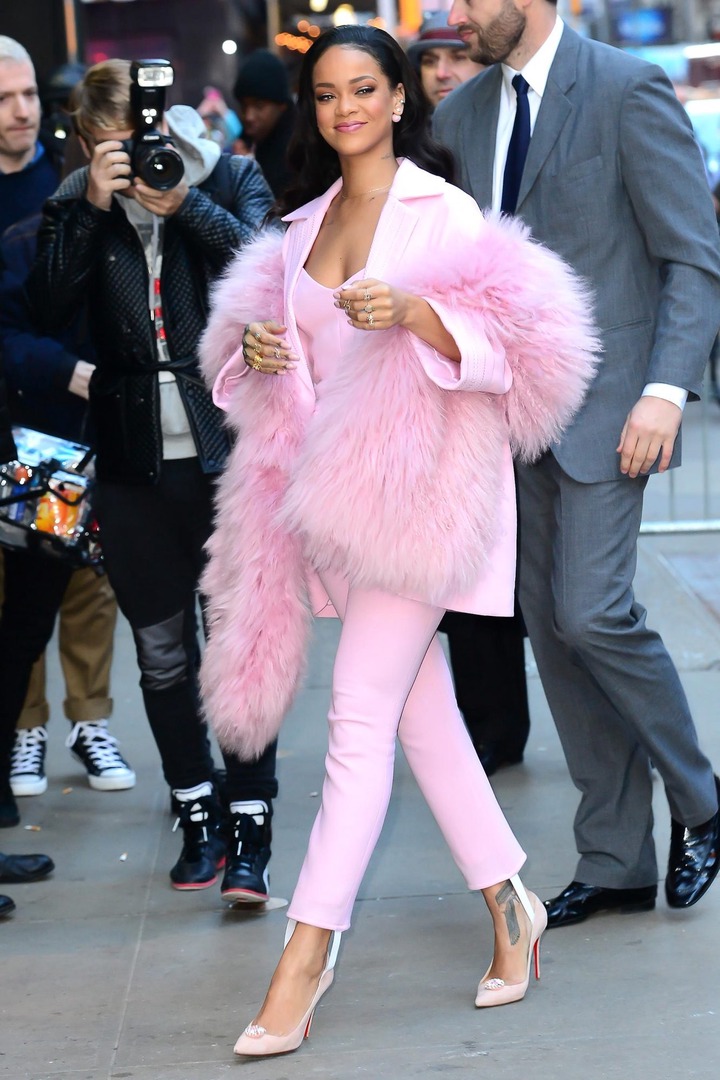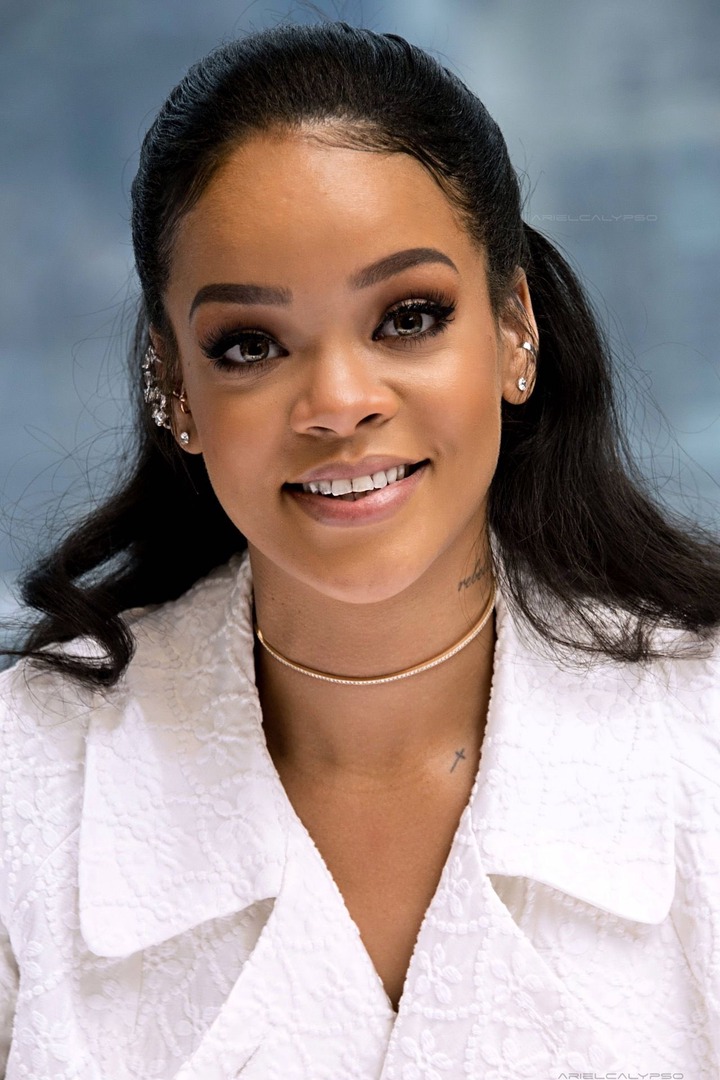 Content created and supplied by: Lizzo_Gold (via Opera News )
Opera News is a free to use platform and the views and opinions expressed herein are solely those of the author and do not represent, reflect or express the views of Opera News. Any/all written content and images displayed are provided by the blogger/author, appear herein as submitted by the blogger/author and are unedited by Opera News. Opera News does not consent to nor does it condone the posting of any content that violates the rights (including the copyrights) of any third party, nor content that may malign, inter alia, any religion, ethnic group, organization, gender, company, or individual. Opera News furthermore does not condone the use of our platform for the purposes encouraging/endorsing hate speech, violation of human rights and/or utterances of a defamatory nature. If the content contained herein violates any of your rights, including those of copyright, and/or violates any the above mentioned factors, you are requested to immediately notify us using via the following email address operanews-external(at)opera.com and/or report the article using the available reporting functionality built into our Platform See More