In recent weeks, we have seen Nigerian men marry white (US) women, but we have barely seen a white man marry a Nigerian woman.
In a viral video that surfaced online, it showed a scene of the traditional marriage a white man was having with a Yoruba woman. In the video, the white man wore a traditional blue outfit and his groomsmen wore traditional and English clothes while dancing with the bride..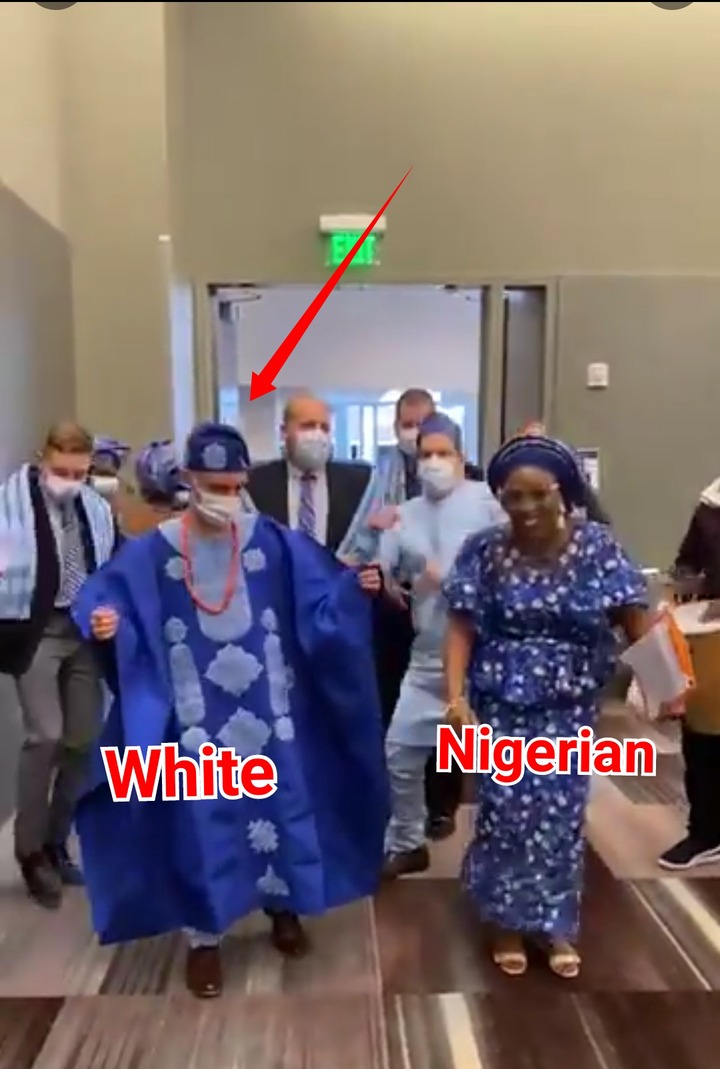 The video captured a lot of reactions from people because of the manner in which white men danced on the talking drum. 
The bride, however, was so happy and danced effortlessly about the music. This was in fact a happy moment for the newly married couple.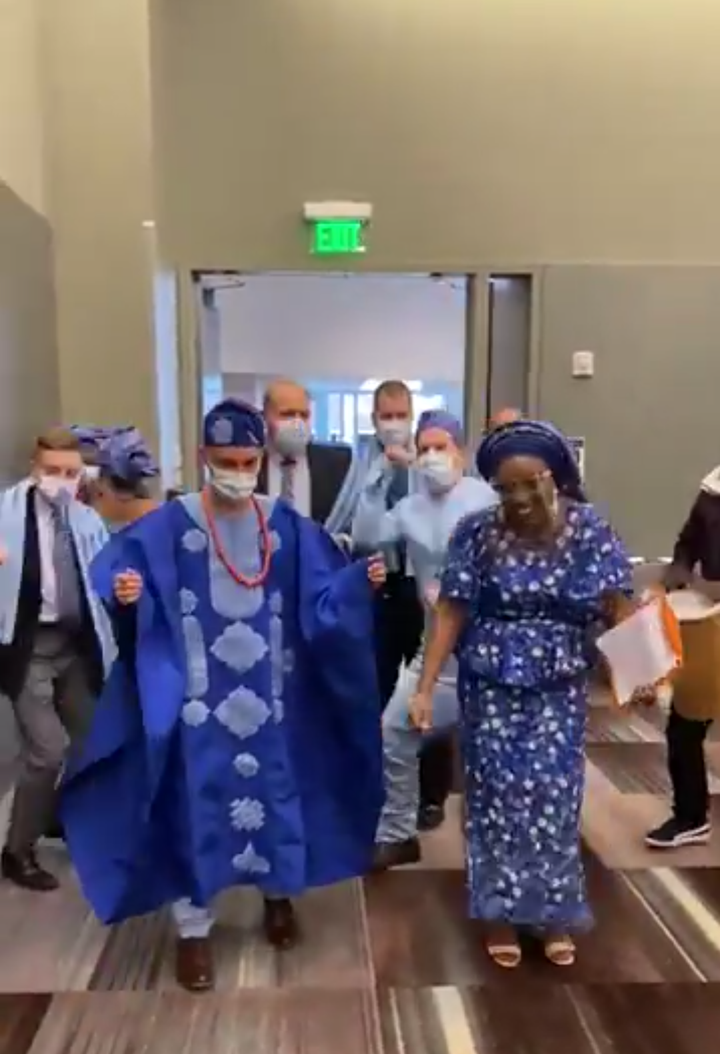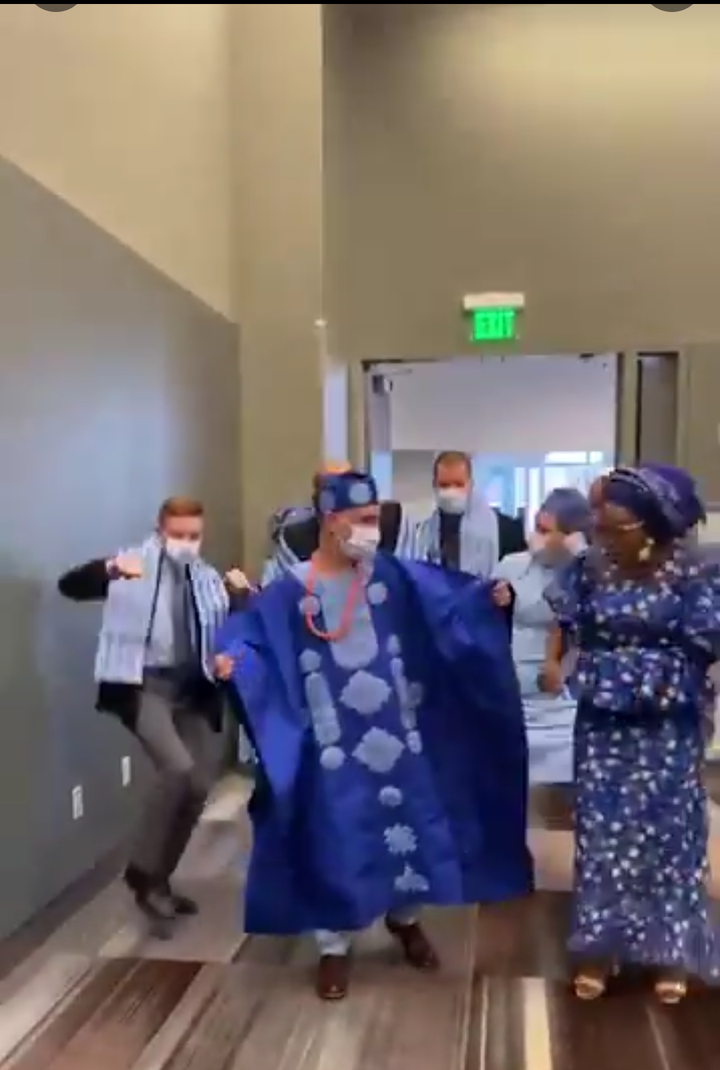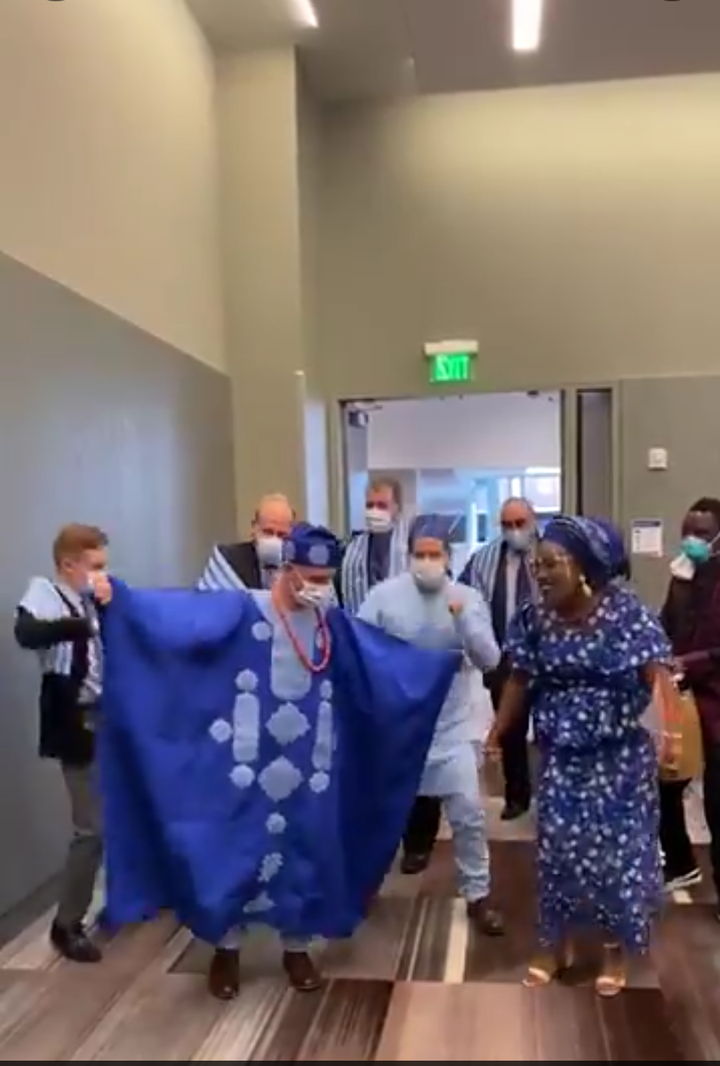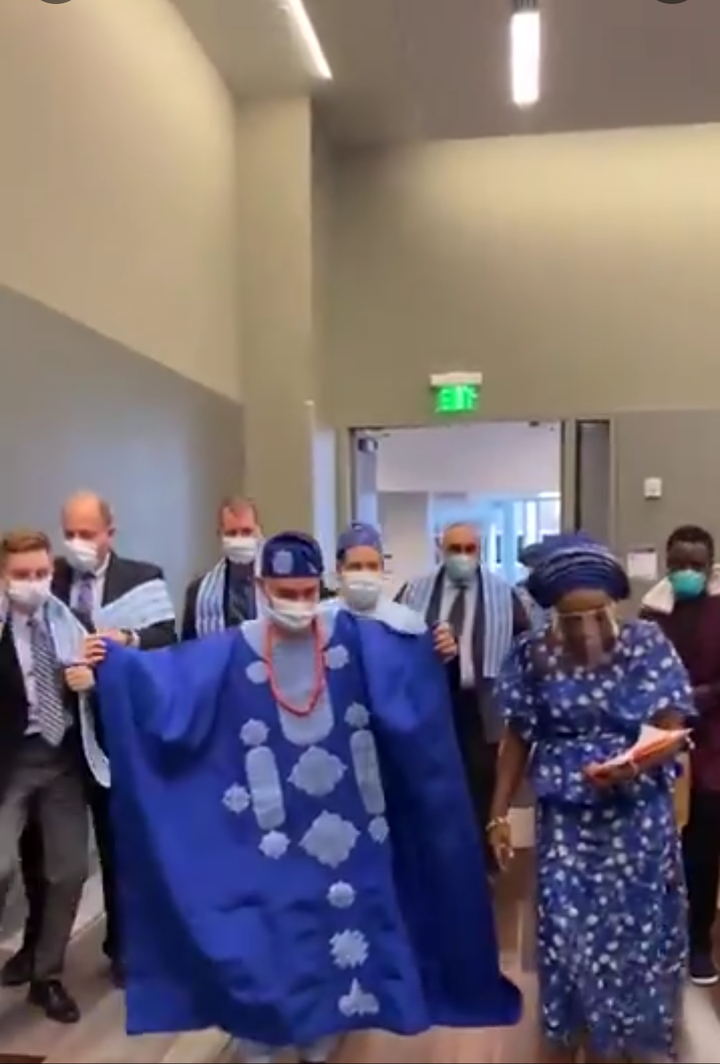 People reacted to how the white men were dancing to the yoruba song playing. Check out some reactions below;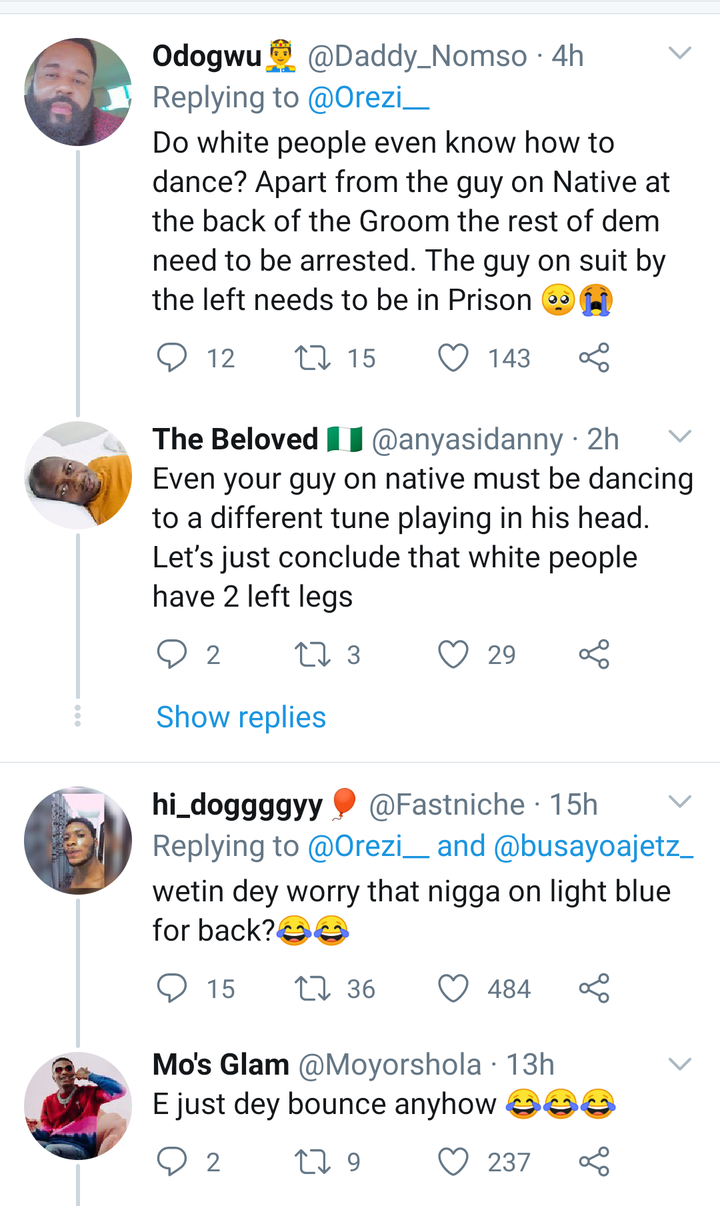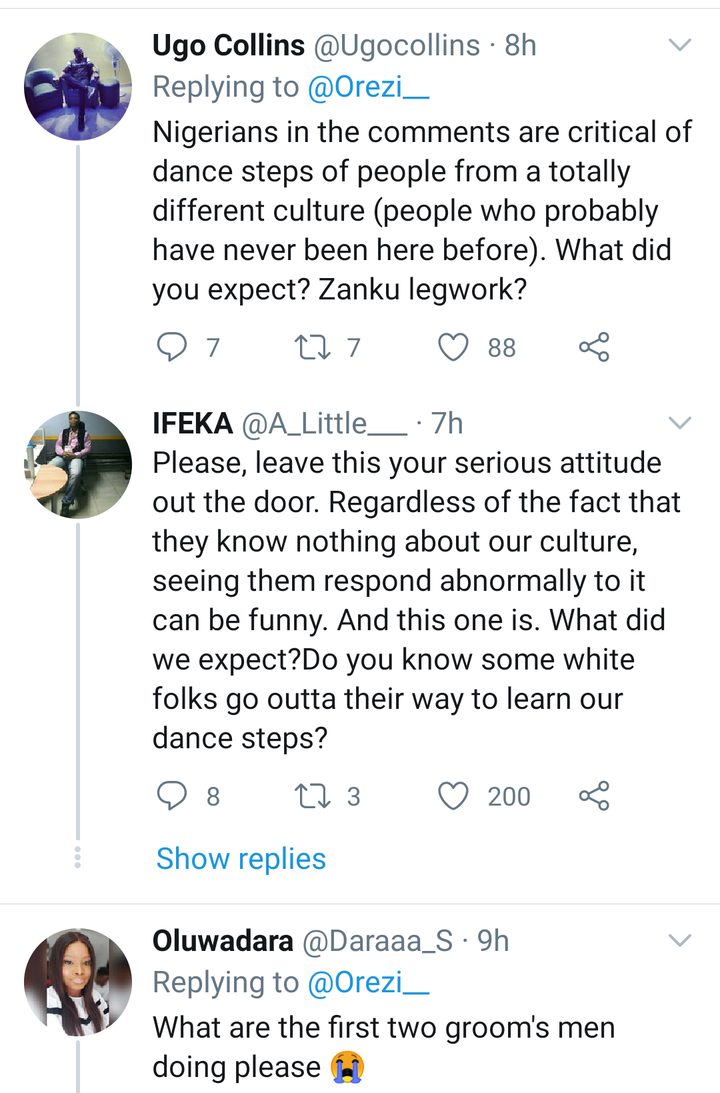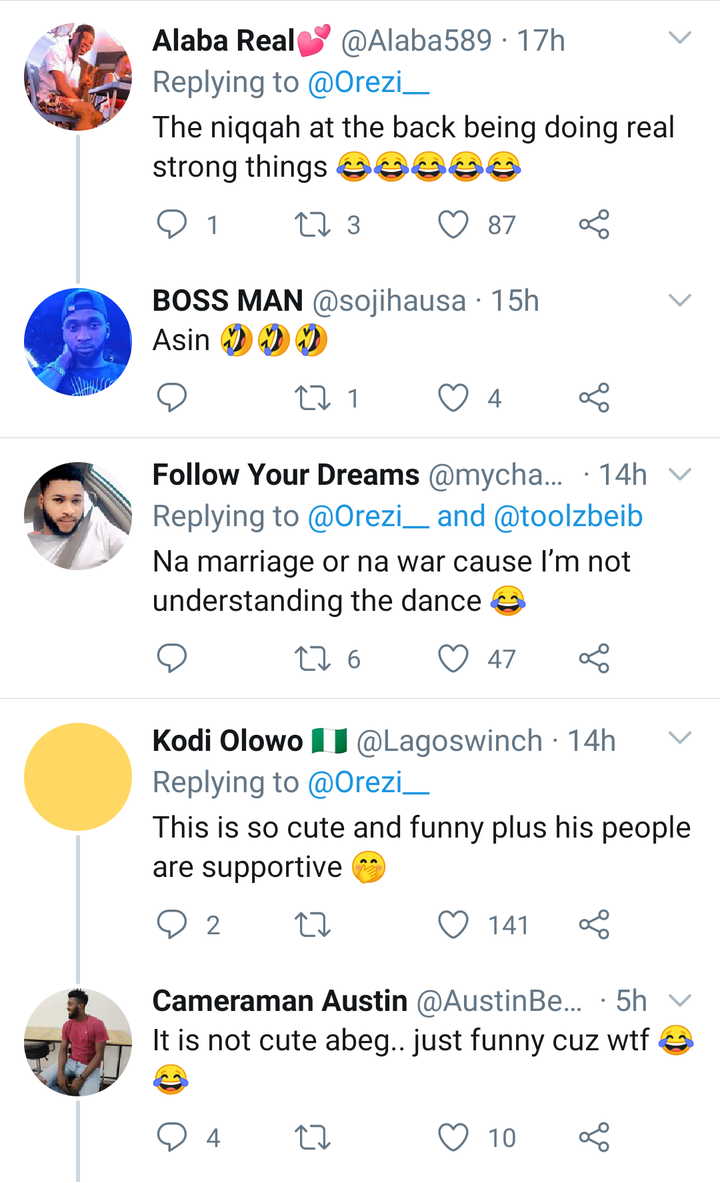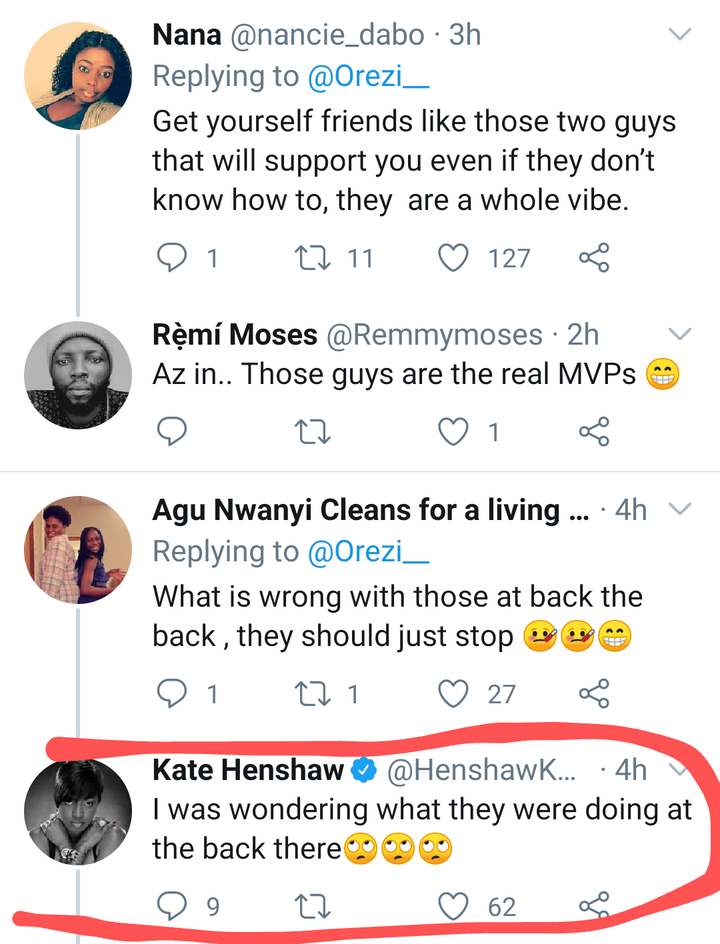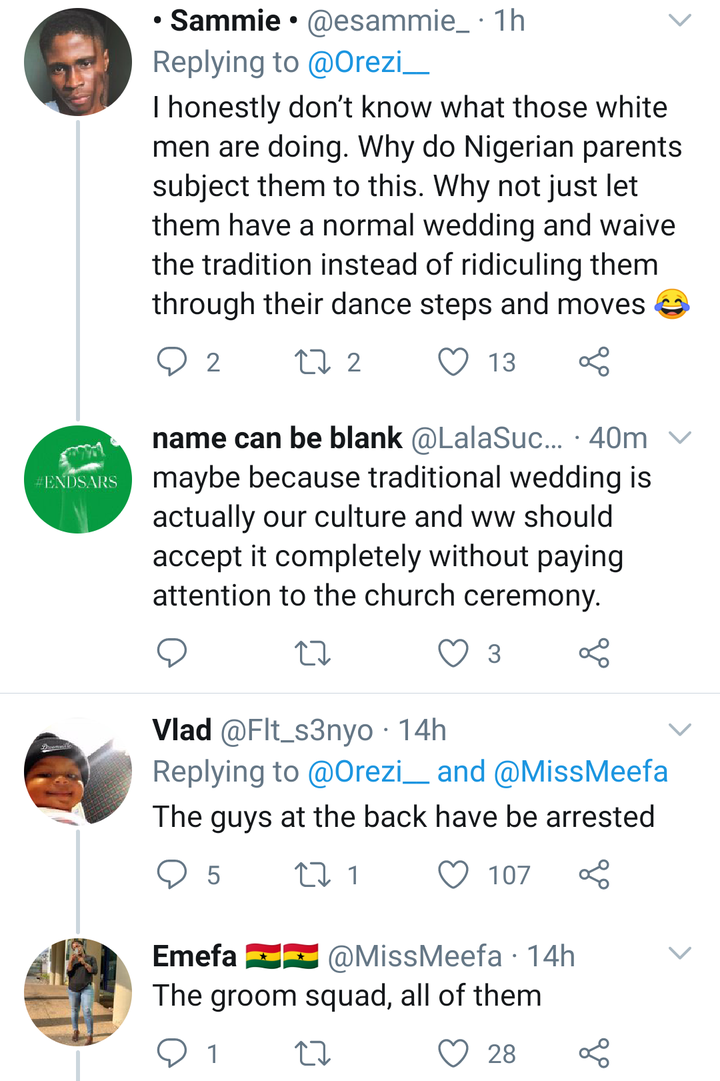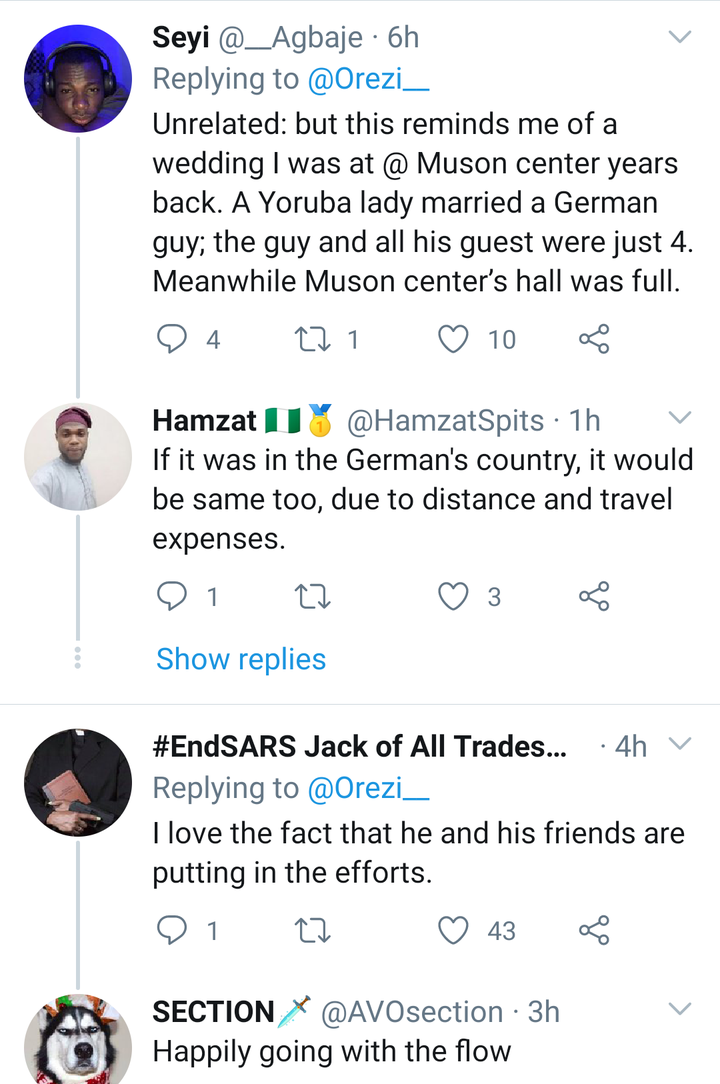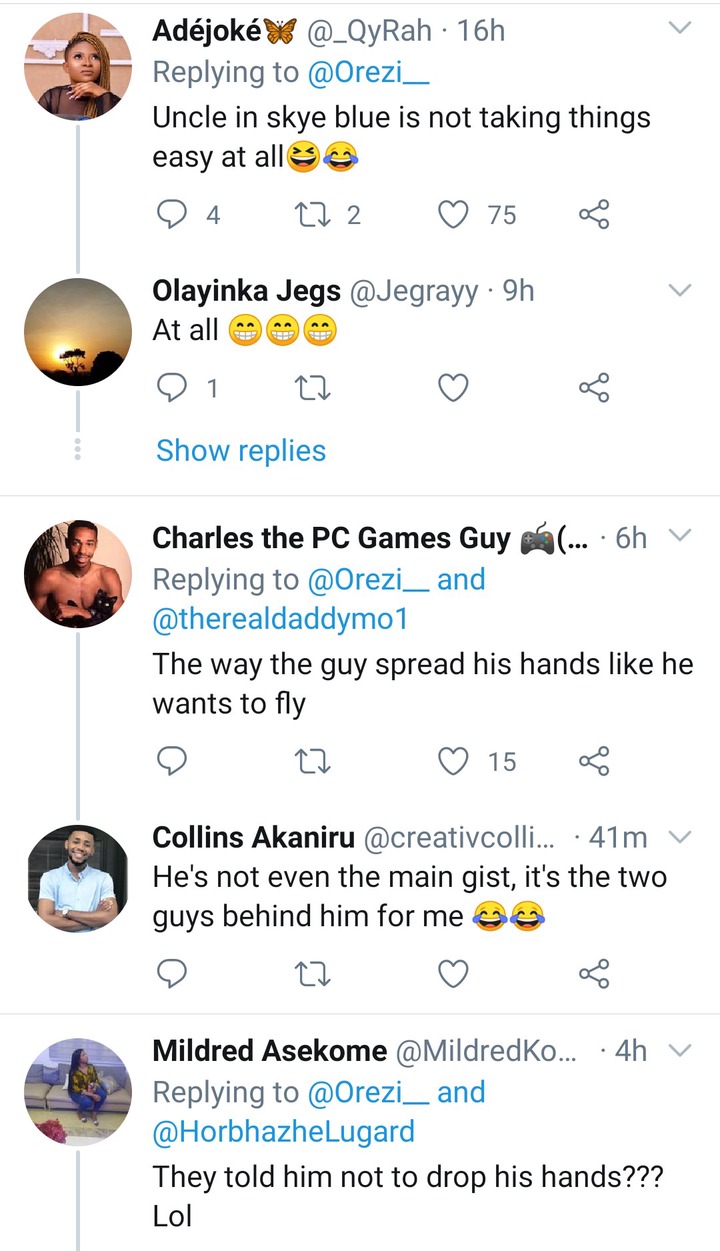 Transnational marriage is good as it builds relationship and trust between two entirely different countries. It helps broaden knowledge about the culture and history of both countries. 
Thousands of people are involved in transnational marriages and most are doing well, even if this allows them to adapt to the new culture of their partners. 
Do you support transnational marriages? If no, then share your reasons in the comments section. 
Content created and supplied by: Bigfoot_media (via Opera News )