It was raining love and gifts throughout yesterday, as lovers all over the world went all the way out to shower love, gifts and declarations of love on one another as they marked a beautiful valentine.
Bobrisky, Nigeria's foremost crossdresser outdid herself in order to show how much she loves her unknown boyfriend.
Bob and her val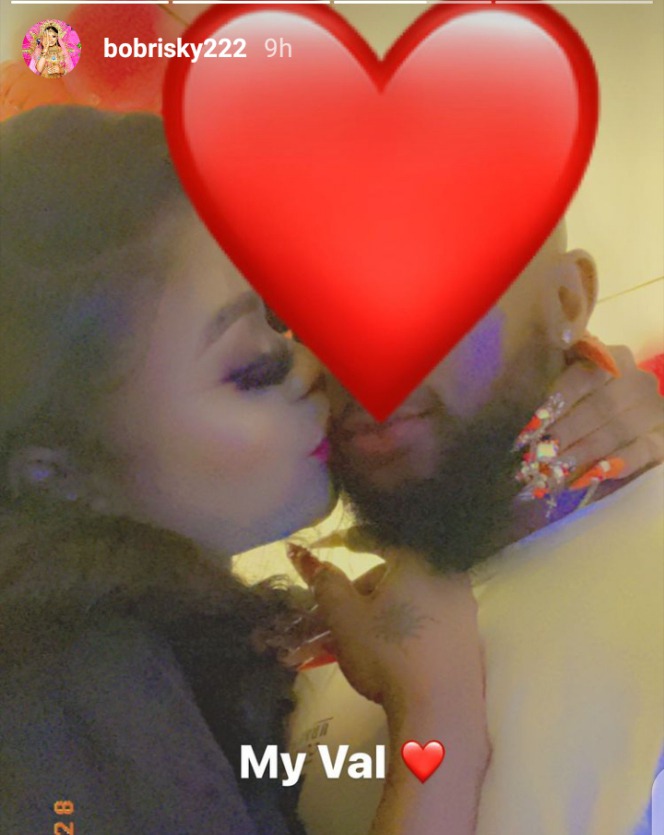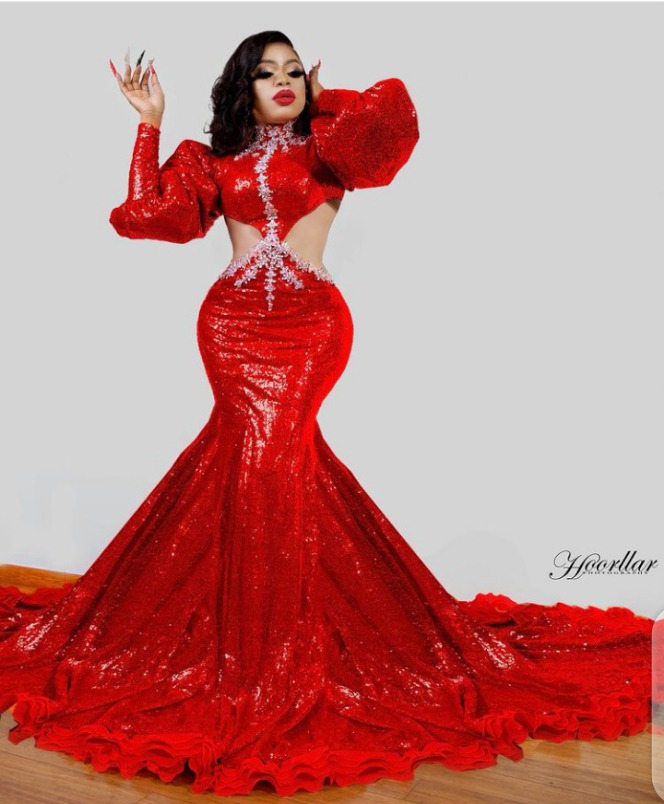 She threw a surprise valentine bash for him at the Eko Hotels and Suites. She contacted an interior decor company that littered his room with balloons and other glamorous objects. According to her, she promised to make her boyfriend shed tears after he has seen how she went all out for her.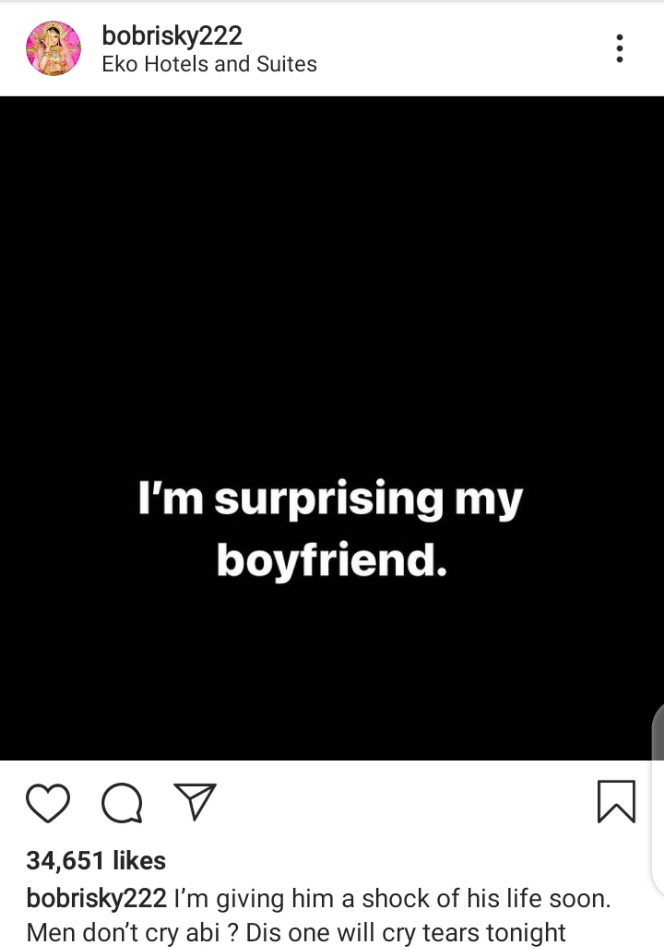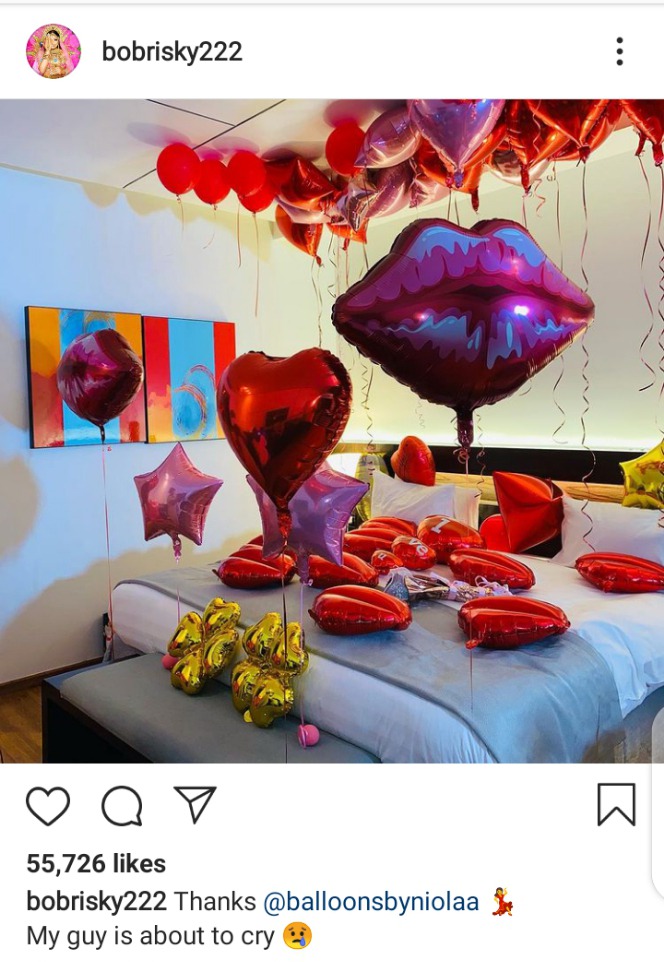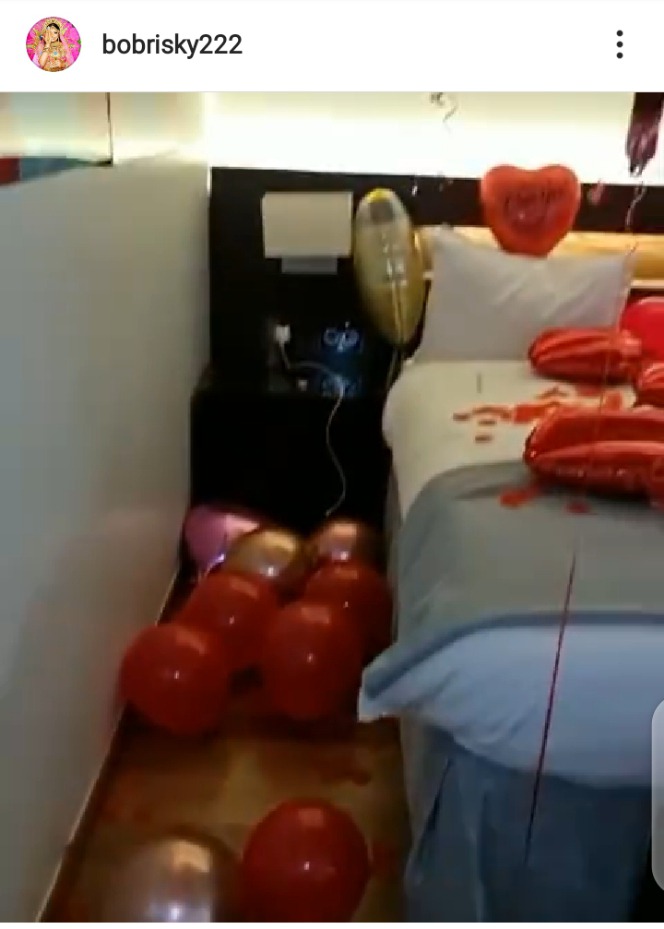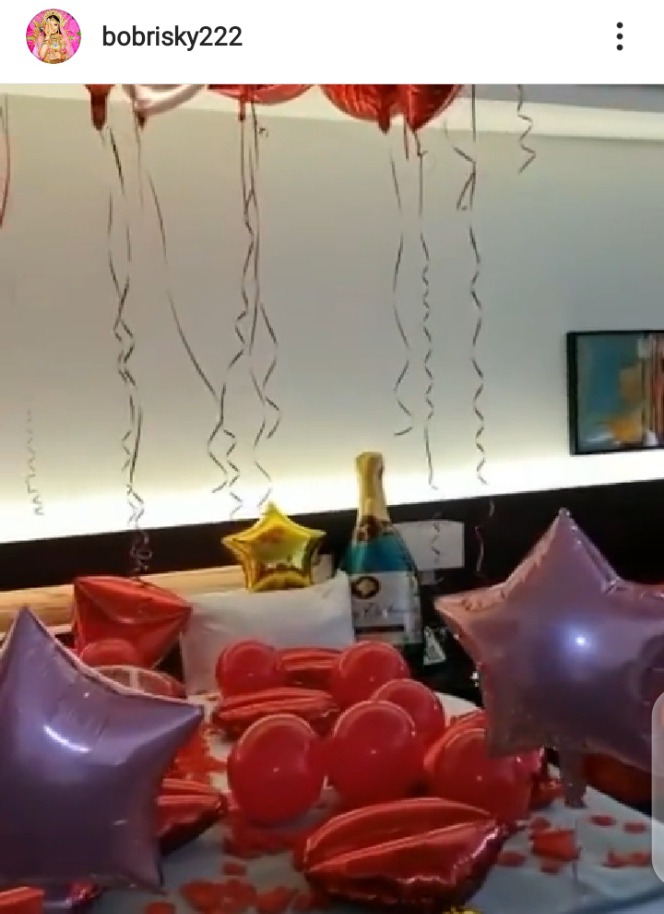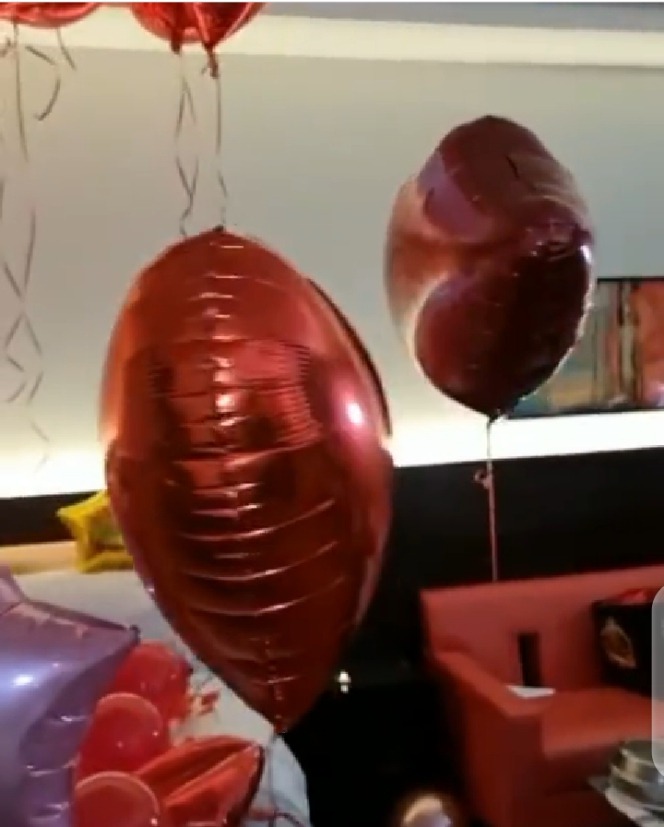 Bob confessed that her val has been dropping cash constantly for her and it was time for her to return the favour back to him.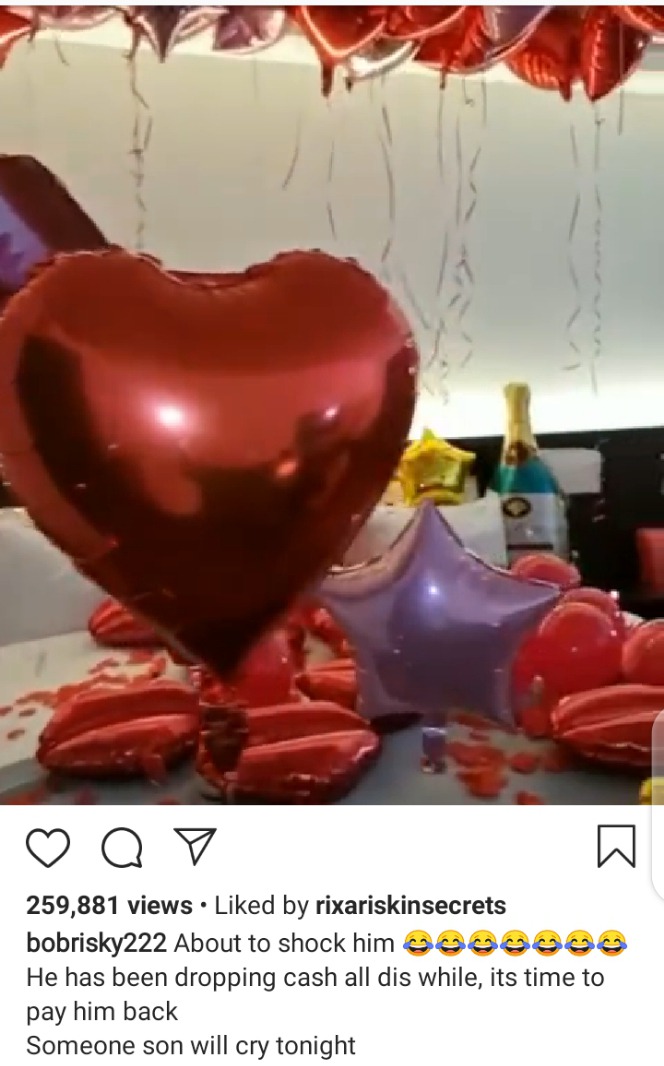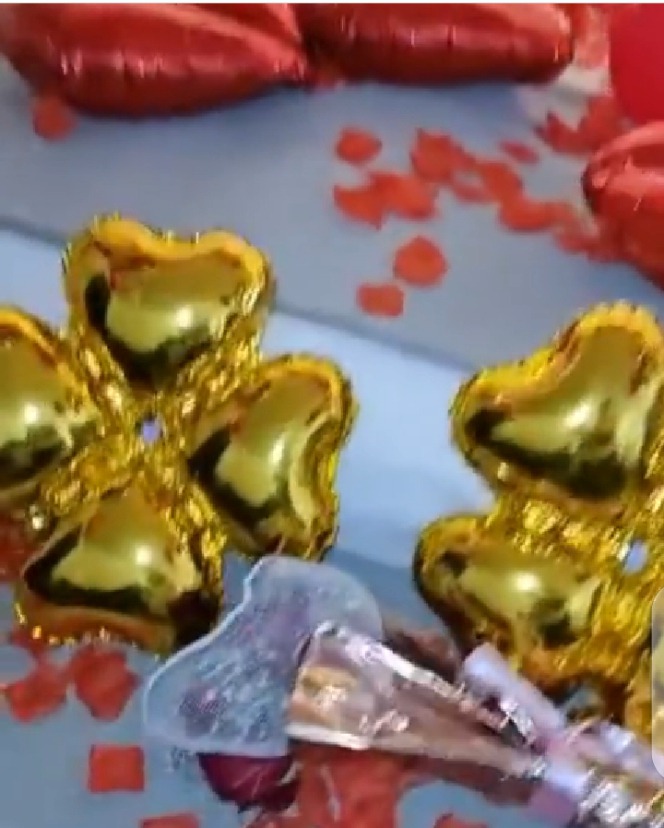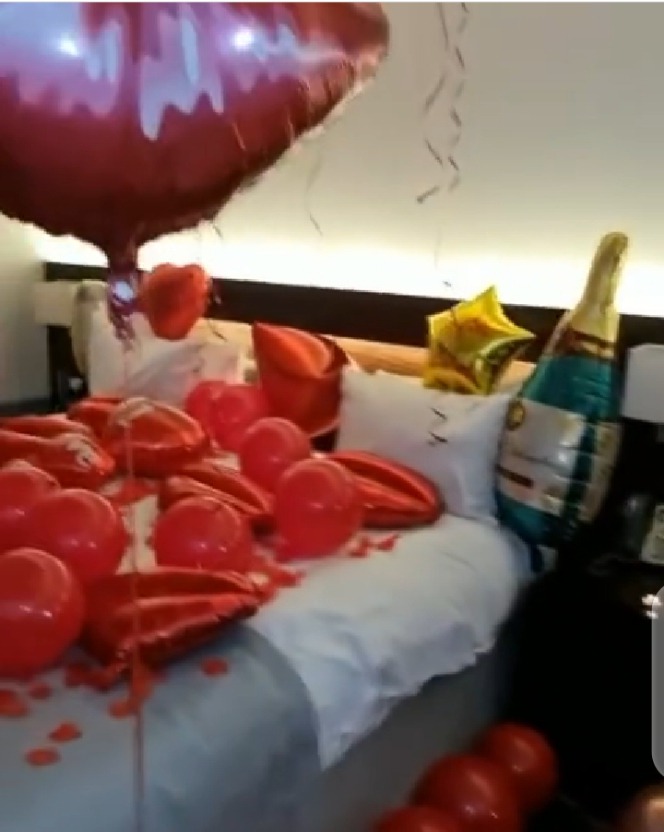 After surprising her boyfriend with the beautiful valentine bash, the boyfriend today returned the favour and just like Bob said, he gave him a medium box full of wraps and bundles of money.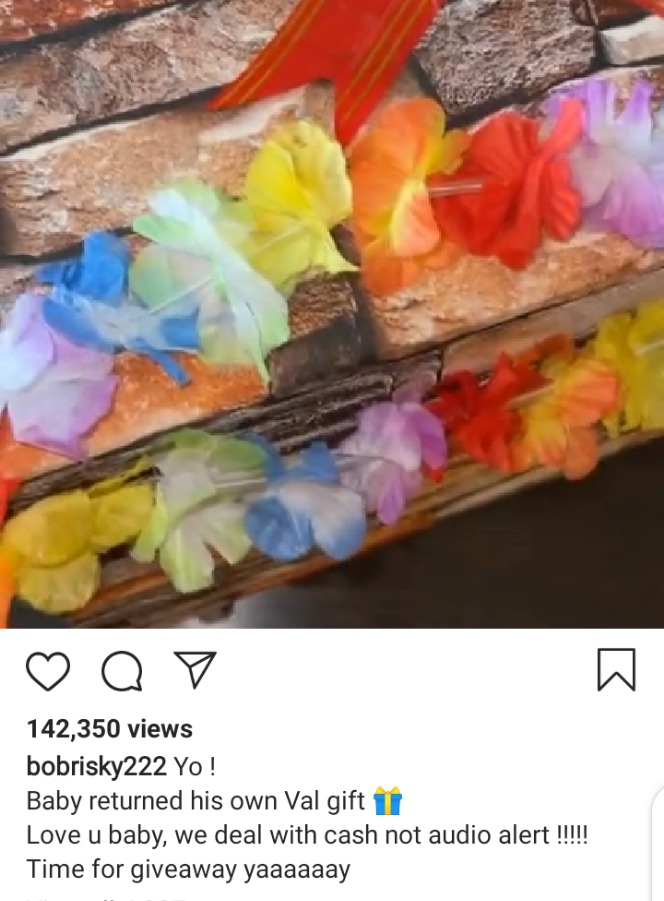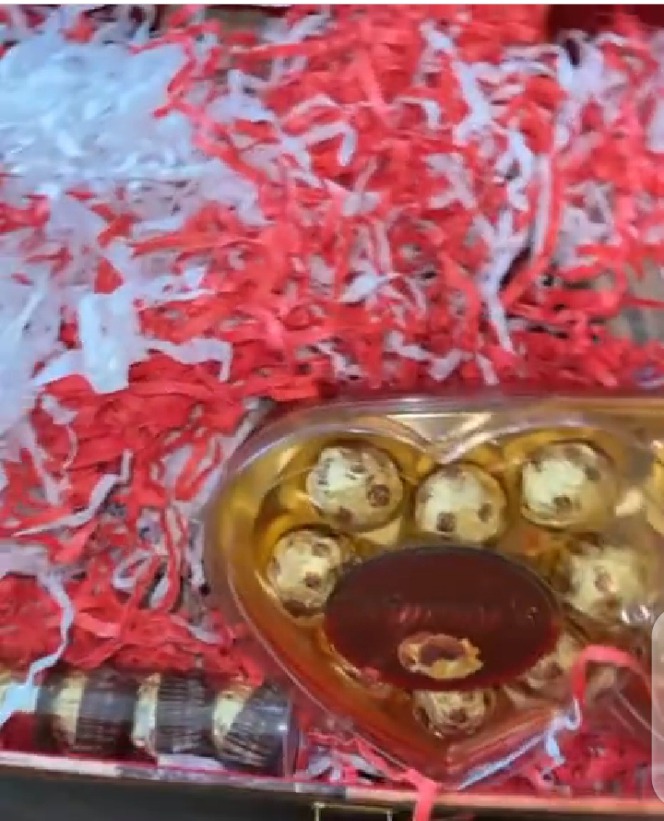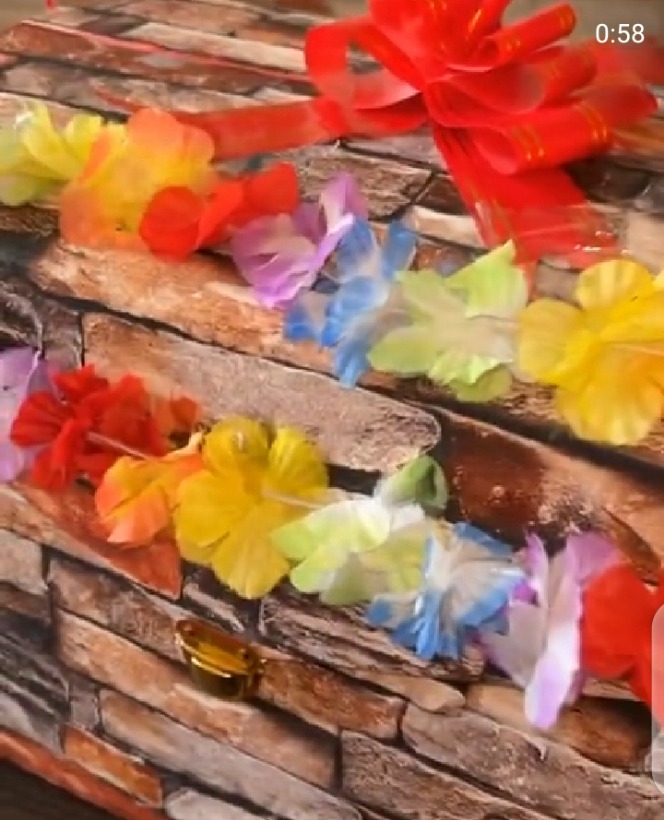 Bob couldn't contain her excitement as she screamed when she opened the box to see wads and wads of cash. Bob described herself as the biggest girl in Naija and in Lagos ever.
Check out the box of money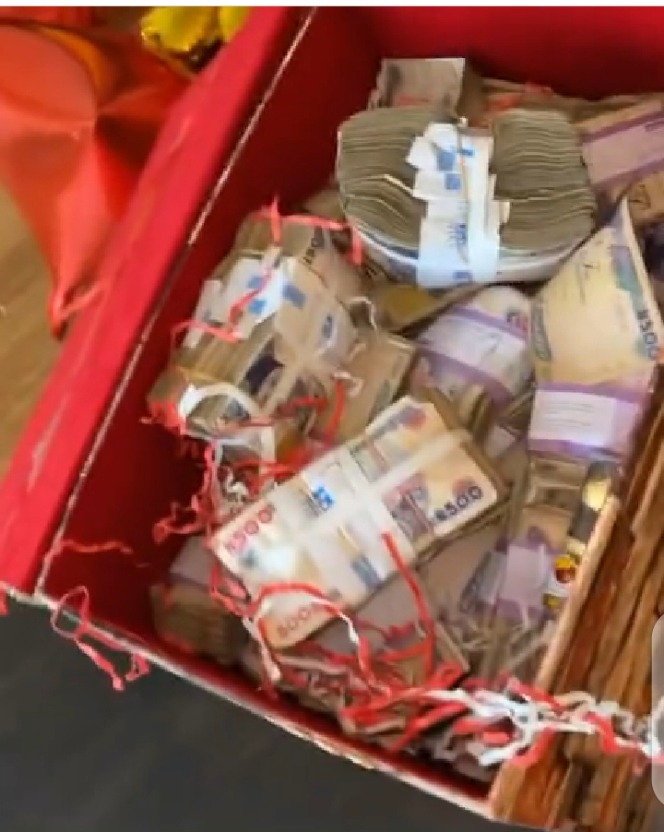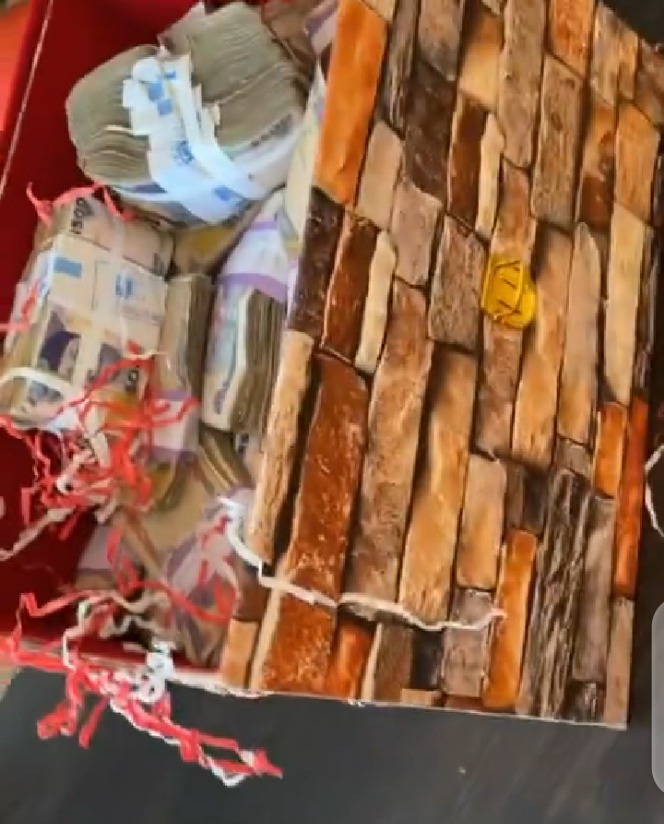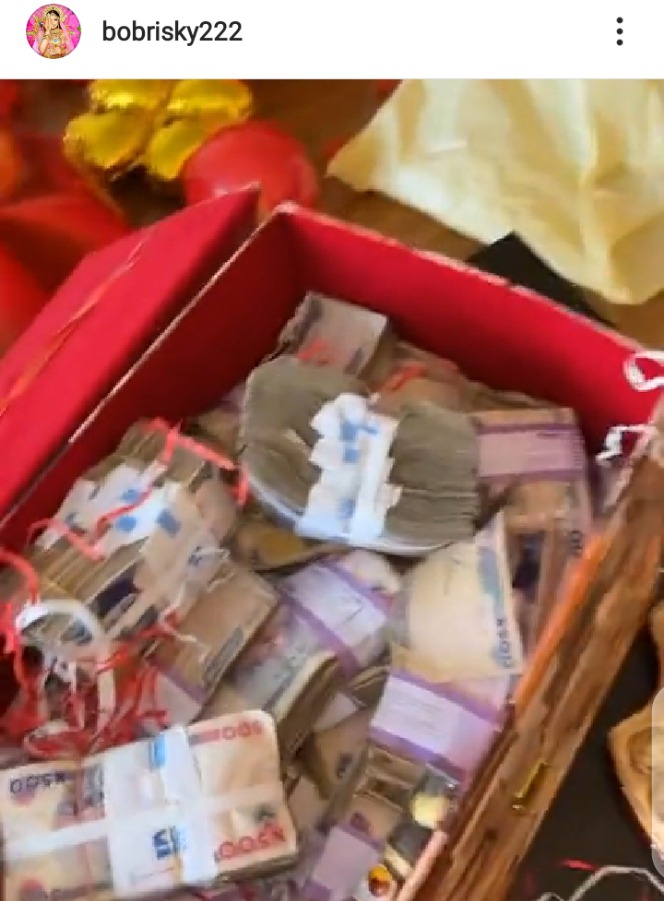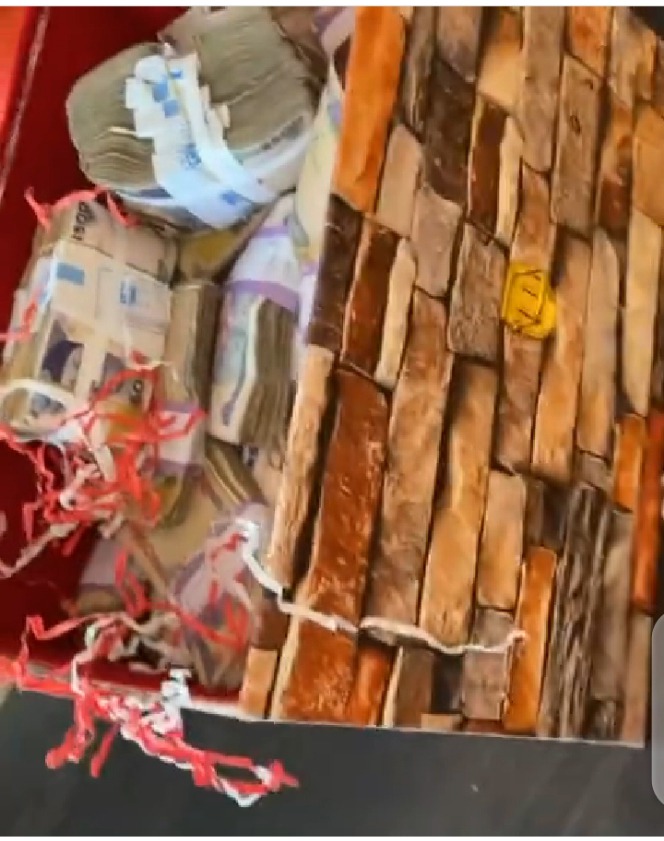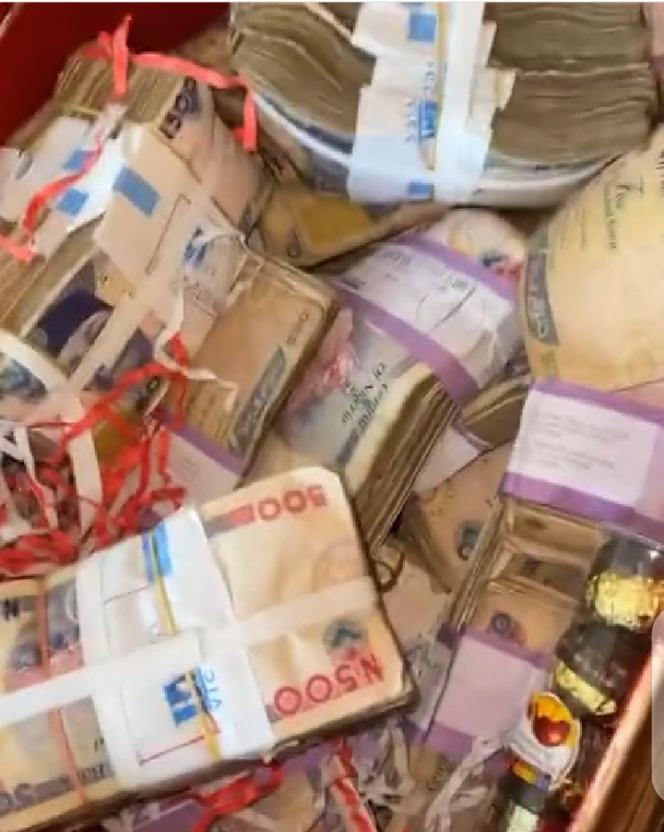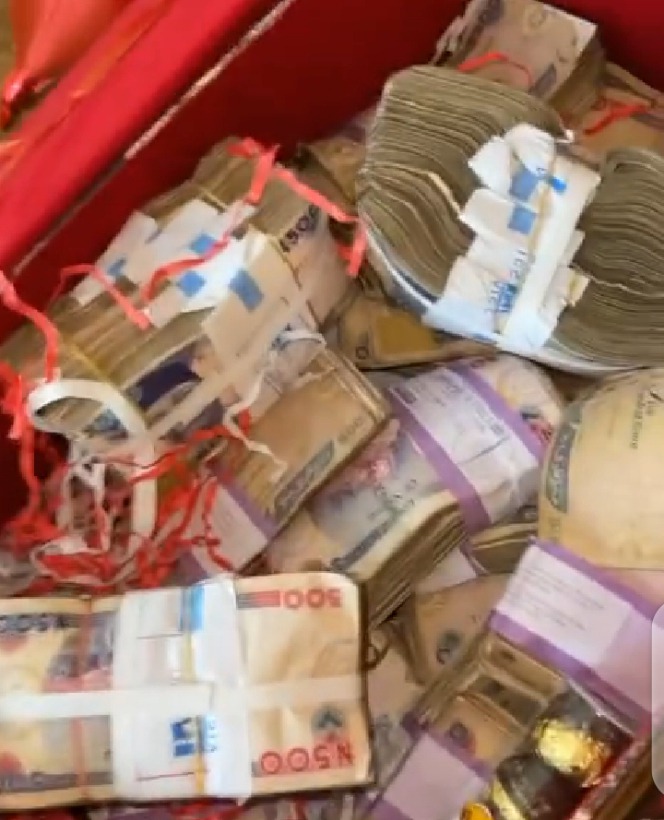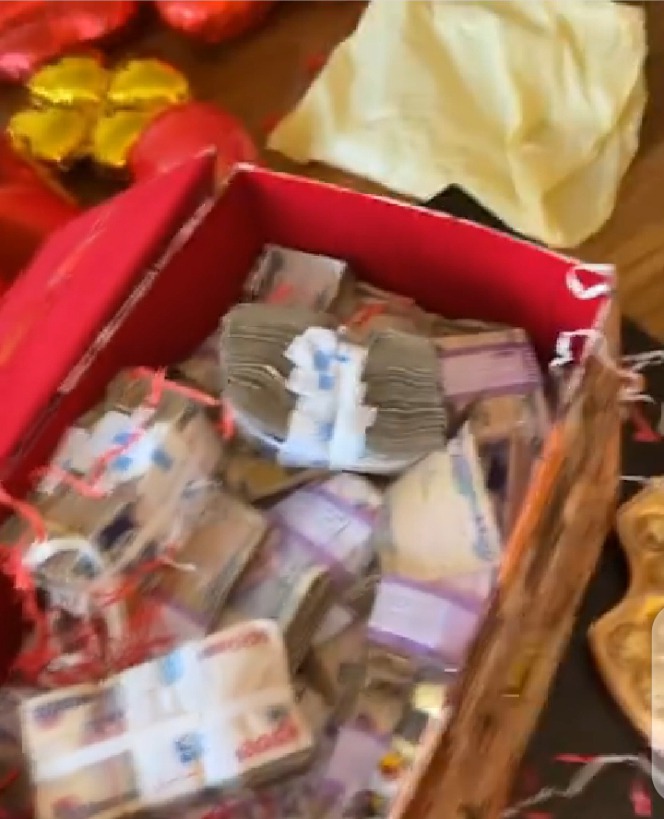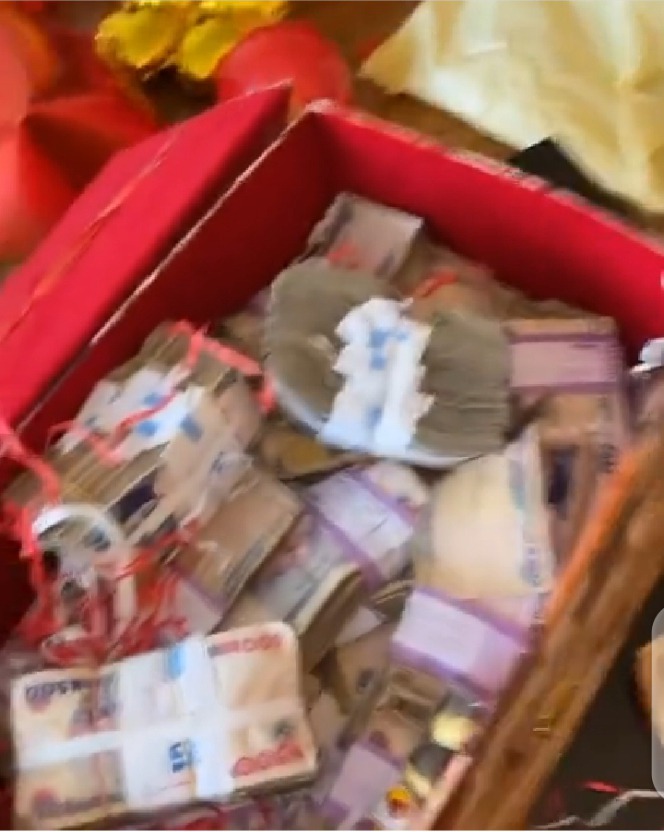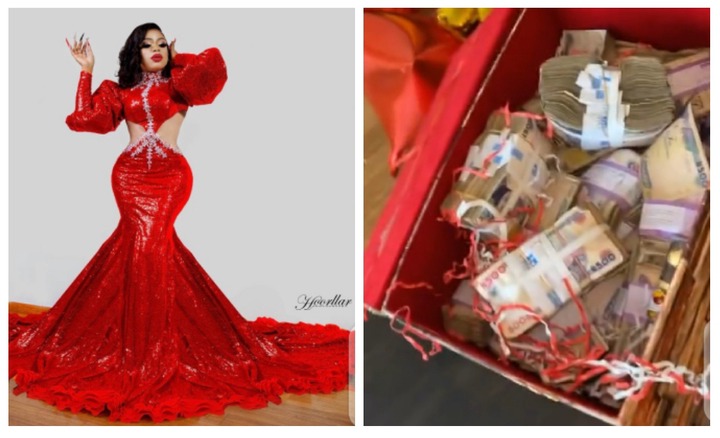 There are levels to this valentine celebrations. I wonder how people that didn't have someone in their lives coped yesterday because the love in the air was massive, the glamorous photoshoots, proposals, public display of affection, gifts and declarations of love.
If you don't have love for now, don't get depressed, please. Sometimes, most of these exhibitions are show offs and trust me, they are not worth it. What matters in life is to be happy whether single or married. Just do whatever works best for you.
But as for getting worked up because of all these, please, don't. There is time for everything and when it's time for you to shine in love, you will definitely shine.
Content created and supplied by: OyimisoMercy (via Opera News )