To survive in the wild, the predators usually hunt down, kill and consume the preys, which is done easily most of the time but sometimes the table turns; the prey might end up injuring a predator or even killing it. Some preys are larger than the predators, thereby during an attack, they usually end up injuring the predator.
For one predator to take on a large prey is a really bad idea, it's easier when the predator belongs to a pack. A typical example is a pack of hyenas taking down a giraffe. Sometimes the predator and the prey might be of almost the same size. Thus during an encounter, it would be really hard for the predator to take down the prey - the fight usually end up in the predator sustaining fatal injury.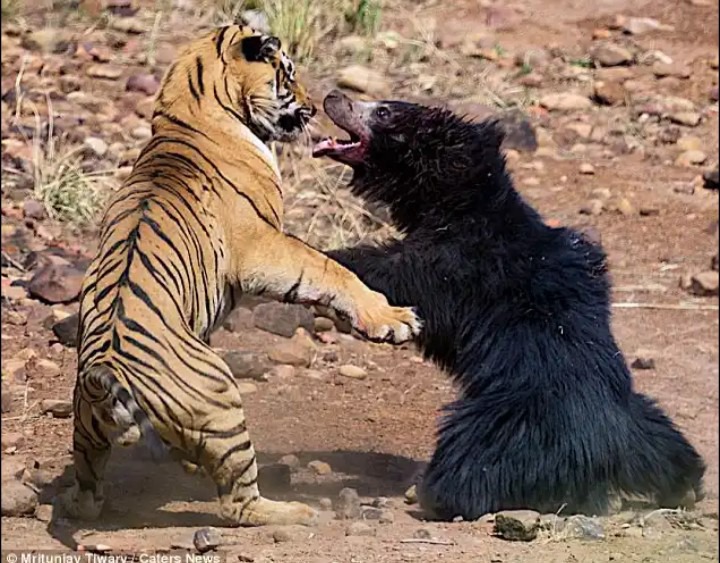 Such is a case when a tiger tries to prey on a sloth bear. The Tiger is a large solitary predator, which prey on animals like monkeys, wild oxen, boars, antelopes, birds and other animals. It has diverse habitats such as the rain forests, grasslands, savannas and even mangrove swamps. In one of these habitat the tiger might come in contact with a sloth bear and try to prey on it.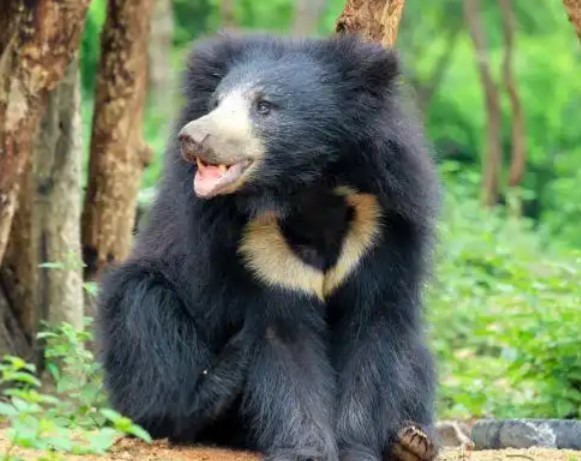 The sloth bear is a small- to medium-size bear. It is a special type of bear which feeds fruits, vegetables and insects. They are argued to be omnivores or insectivores, but they are not in any way a carnivorous animal. Nevertheless, during an encounter, the sloth sometimes injures a tiger. The question is, how is that possible? First of all, the sloth bear has a large canine for its defense, with big balls of unkept fur. It also have a stocky body and short, powerful limbs. 
During an encounter between a tiger and a sloth bear, both have the advantage to stand on their hind legs. The tiger fights like a boxer, swiping its powerful paw to knockout the bear. The sloth bear on the other hand fights aggressively using its large canines and long claws as defense. Considering the size and strength of a tiger, it would have easily killed the sloth bear, if not for its shaggy fur. This fur prevents the tiger from penetrating the bear otherwise it would have end sadly for the bear.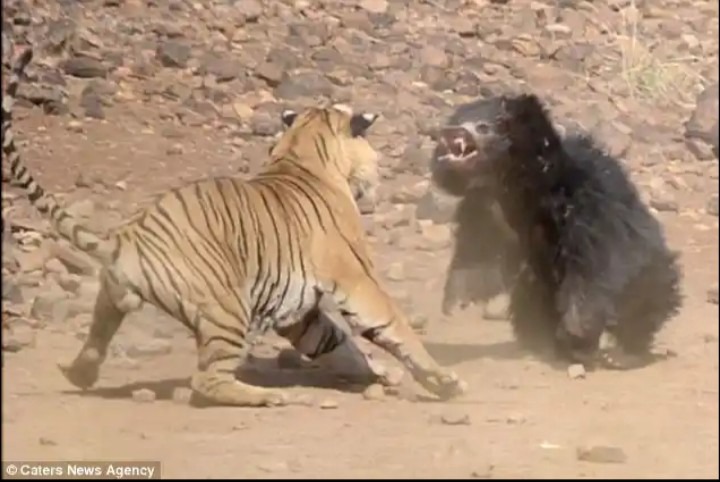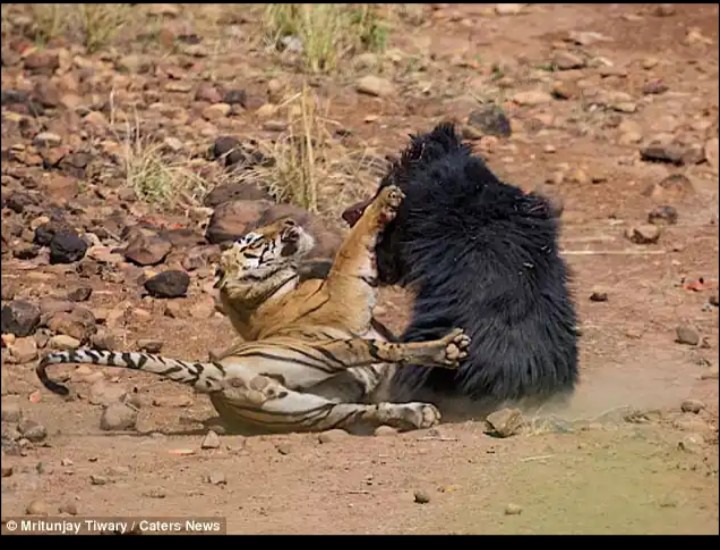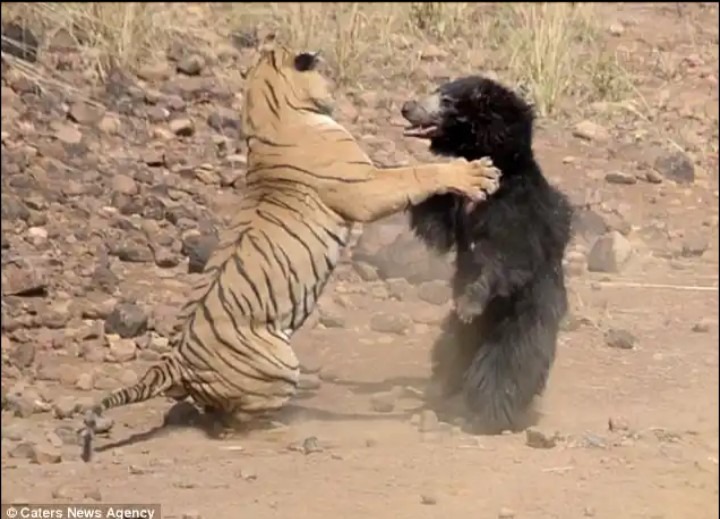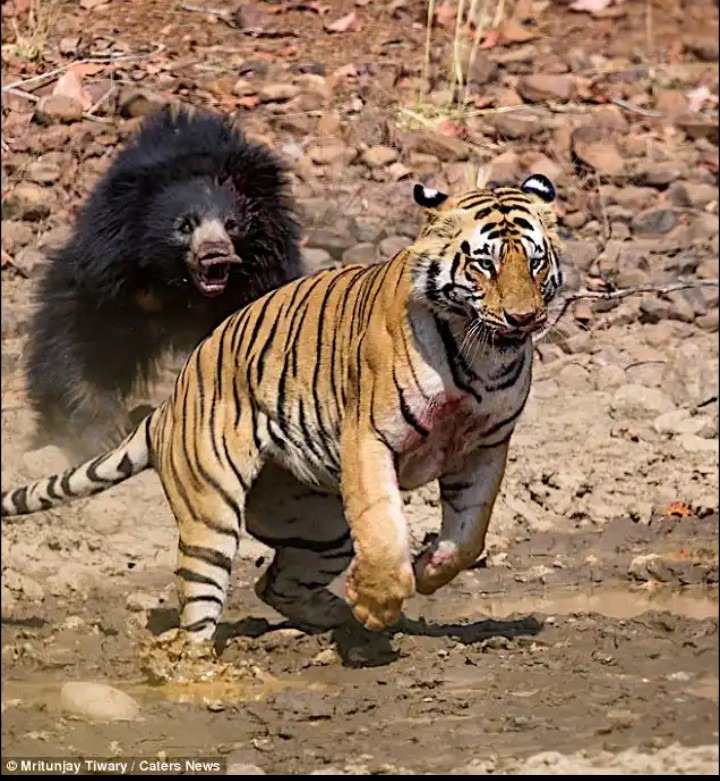 In most cases due to the strength of the tiger it usually end up killing the sloth bear. But the tiger is a wise animal, it retreats when the fight is not in its favour. Though the tiger end up killing the sloth bear in most cases but it still think twice before trying to prey on a sloth bear because it knows that at the end the meal wouldn't worth the injury.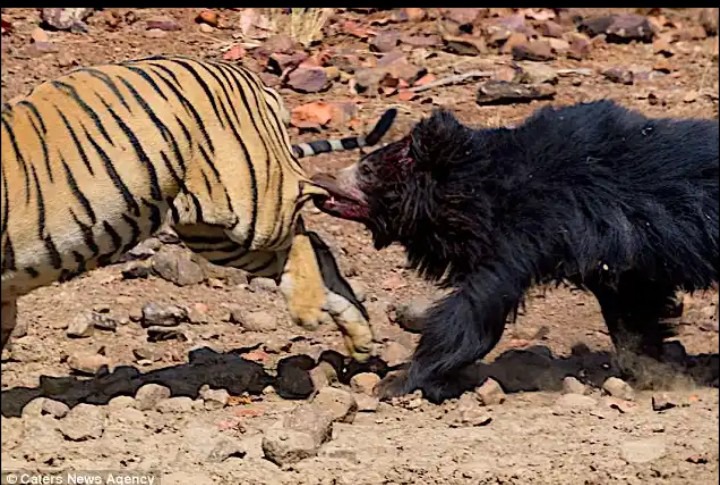 Do you think a sloth bear can kill a tiger? 
Drop a comment, Like and Follow.
Content created and supplied by: OlawaleSunkans (via Opera News )