Crocodile is one of the most deadliest predator on earth. They also have a large mouth with the most powerful bite, which when any animal get stuck in between, that's the end. Usually crocodile doesn't bite to injure its prey, it bite to kill as its teeth can crack any animal's skull in seconds. Crocodiles are not even afraid of the lion, as far they are in their native habitat, an unaware lion drinking in a watering hole might suddenly get attacked by a crocodile and if its head is to get stuck between crocodile's jaw, that probably the end for the king of the jungle.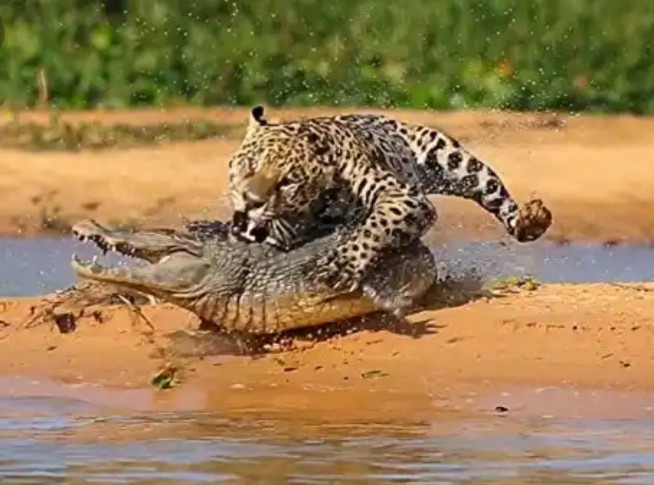 But there is a certain predator which doesn't sees the crocodile as a deadly animal, that predator is the jaguar. Among the cats, jaguar has the most powerful bite, another advantage it has over the crocodile is that it's a good swimmer. Jaguar sees the crocodile has a prey and would go as far as entering the crocodile's habitat and dragging it out in the open before devouring it. Though the crocodiles might fear the jaguar but not as much as they fear this other deadly animal.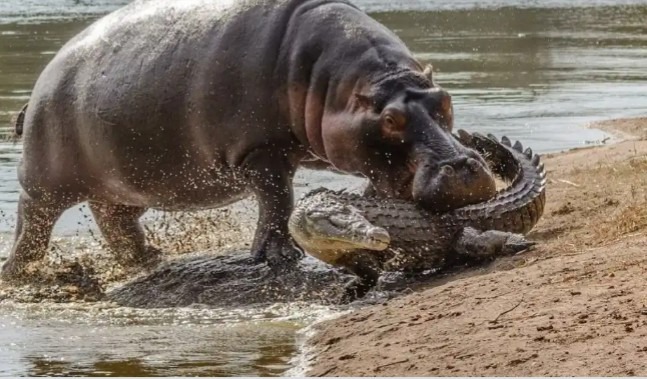 In its native habitat, a crocodile would always flee when its comes across an adult hippopotamus. Though both predators shares the same habitat, the crocodiles are wise enough not to pick up a fight with the hippos. Hippos are very aggressive and territorial, one of the deadliest animal in the world.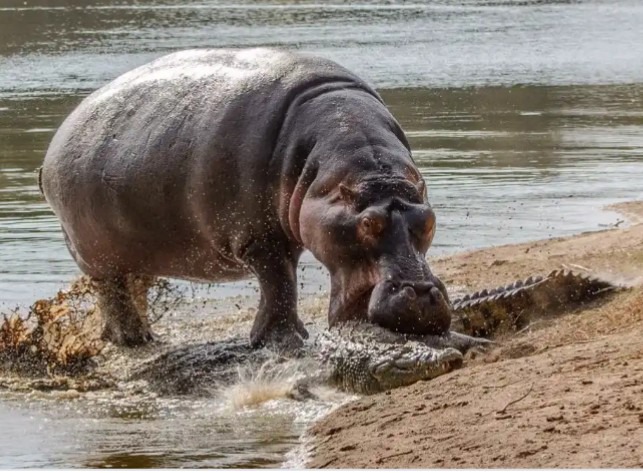 A crocodile has a stronger bite but the hippo can easily open its mouth wide enough enough to encircle the crocodile, impale it with its tusks and crush it. The hippos are so powerful that they can easily grind a small crocodile into their jaws as a result, the crocodiles totally avoid clashing with the hippos.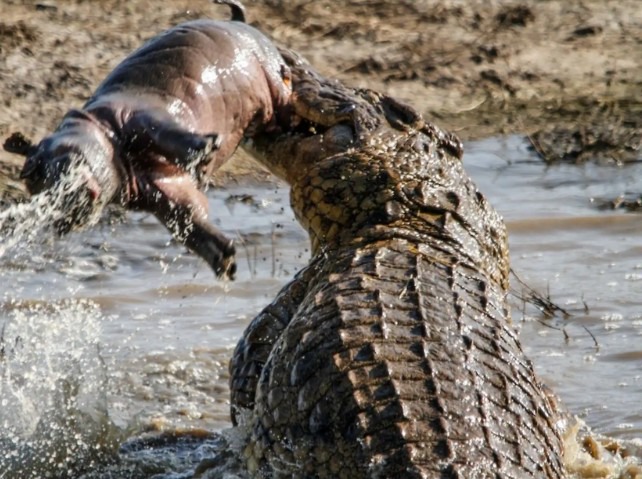 Though crocodile would prey on small hippo, but never an adult, it's wise enough not to start such fight. An adult hippo would even play around with crocodile sometimes using it has toy, but the poor creature would just lie still avoiding a fight.
What's your say on this? Let us know in the comment section. 
Like and Share.
Content created and supplied by: OlawaleSunkans (via Opera News )