Right from time, hyenas has been known to always oppress other predators; stealing their foods and also chasing them off. Not even the lion is excluded from this, the hyenas can target any large predator due to their large numbers. Stealing food from other predators has become their daily routine and other predators having known this also try to prevent this from happening. The lion would sometimes use its large size and fierceness as an advantage to save his catch from the hyena clan.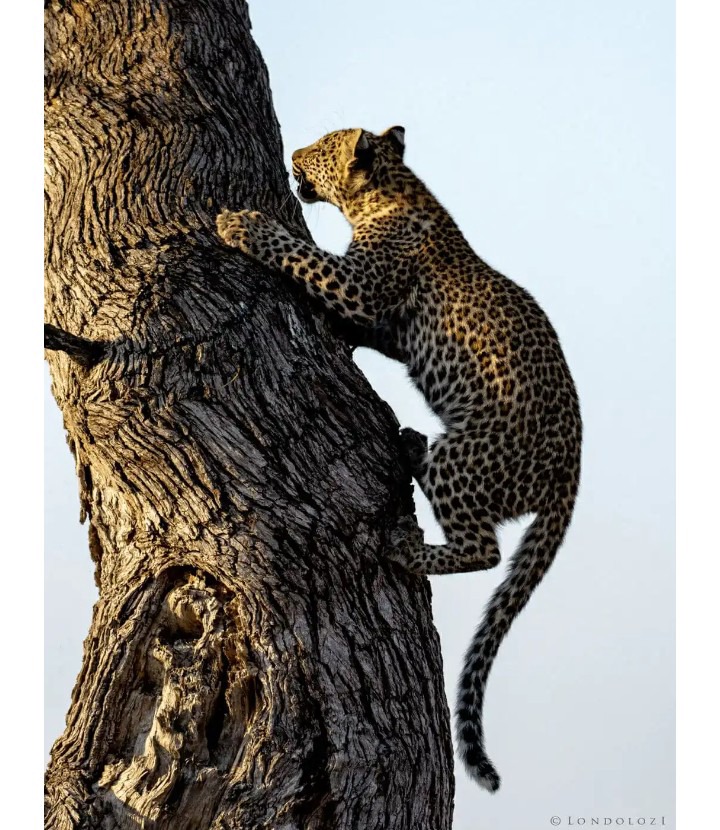 The leopard on the other hand would always climb up a nearby tree to escape the hyenas and also to protect its food. One would believe a leopard can't face off a lone hyena because its common for a leopard to always race up a tree at the sight of hyenas no matter their number. Fighting a lone hyena wouldn't be so hard for a leopard but it always find it easy climbing up a tree instead of getting into a fight. But imagine a situation where the leopard gets tired of running from a fight and decided to pick on a lone hyena. According to a narrator from africageographic.com, a leopard face off an hyena and even went as far as dragging it up a tree after killing it.
Perhaps this leopard wasn't warned by it parents not to play around with hyenas or it was just overconfidence that made this leopard climb down the tree to face off two other hyenas lurking around.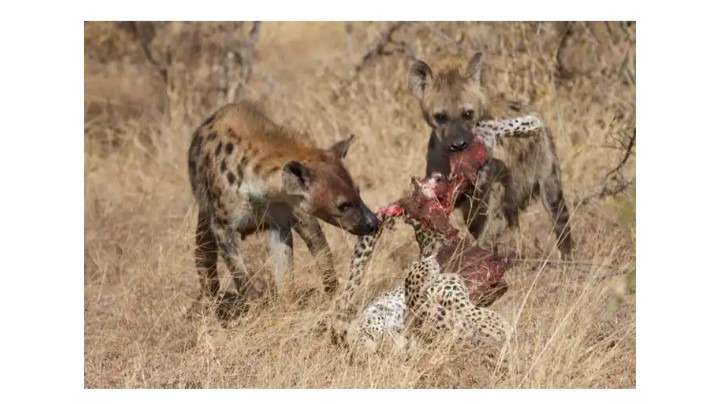 Sadly, the rest of the clan soon joined them and attacked the leopard; grabbing it by the tail and dragging it through the bush. It all ended with the hyenas ripping the leopard to shreds.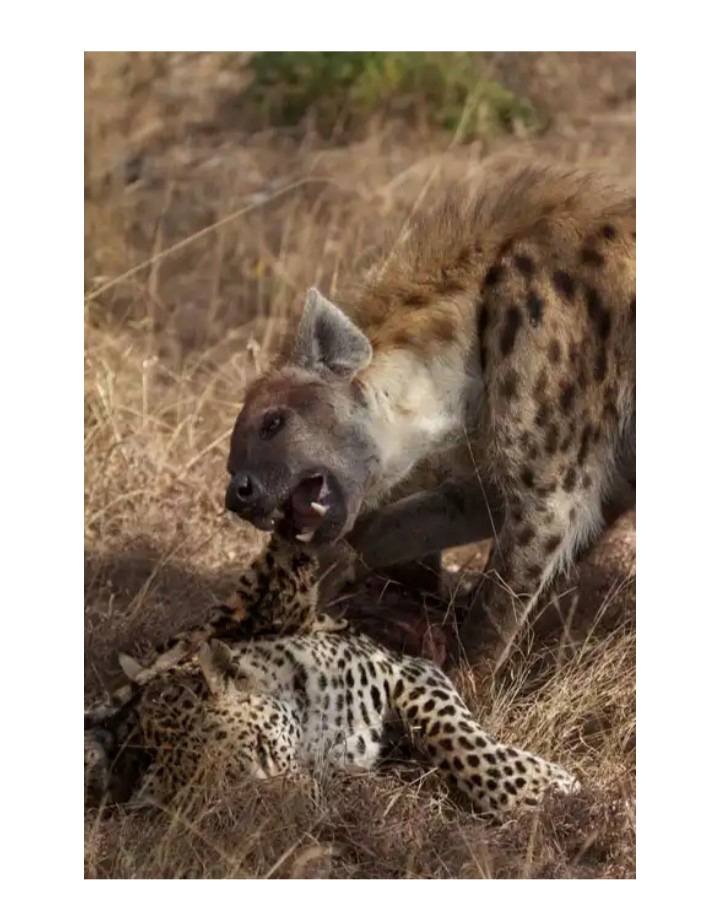 If you would ask me i would say its overconfidence that killed the leopard; killing a lone hyena is great but imagine trying to face off two hyenas, it should have thought of the consequence before venturing into such fight.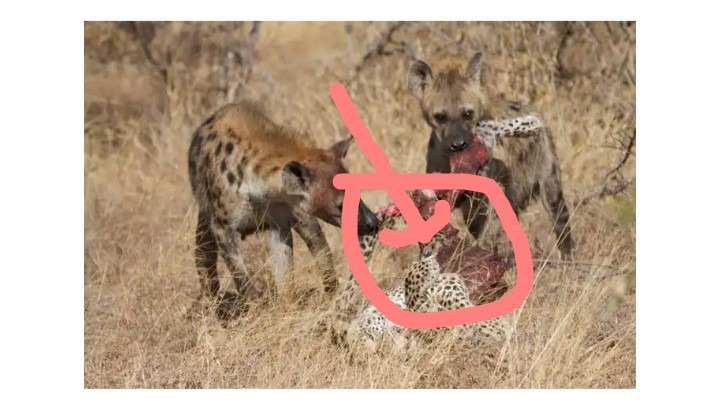 What do you think pushed the leopard, is it bravery or perhaps just stupidity? 
Share your with us in the comment section below. 
Like, Share and Follow up. 
Content created and supplied by: OlawaleSunkans (via Opera News )