The headline picture was actually gotten from the video tagged "When predator turns prey" it's a very on unlikely scene which is so rare and which many wouldn't have believed if not veiwed.This is a video were a cheetah was seen trying to quench its taste in a river not so much aware of it surrounding, maybe the worst case scenario wouldn't have happened if it had studied its surrounding well before attempting to take a drink from the river.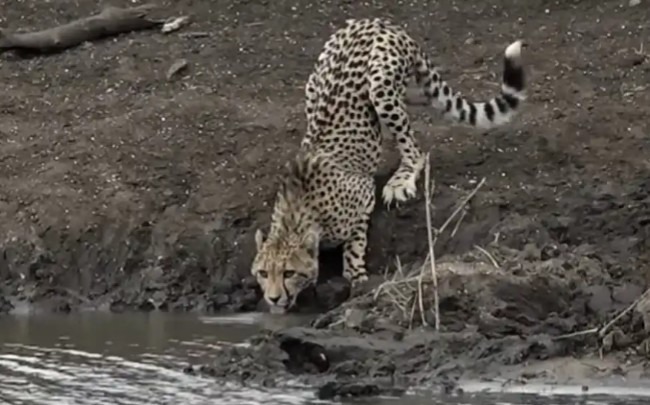 The Crocodile is usually around targeting unsuspecting animals that comes for a drink and luckly, got this cheetah trap in between it jaws though the cheetah fought but it was just too late.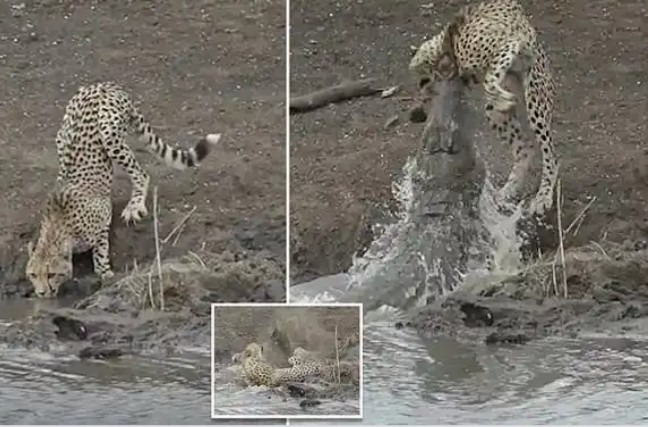 It was dragged down into the river and only what was left to be seen were ripples on the surface of the river. That's just how a predator turned prey really quickly. So i believe this picture might have made some of us curious about what the case would have been if it was a lion drinking from the river.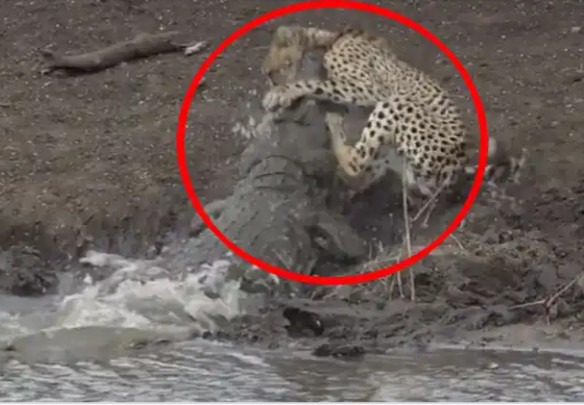 Though the lion may be large and strong but I'm sorry to say this, the probability of the lion escaping that grip would've been 10% out 100%. One on one out of water, the lion would be able to devour the crocodile but in the case where the crocodile is in its native habitat, the lion's chances are reduced. The worst case scenario is if the lion is in the position where the cheetah found itselt having death-gripped by the neck. Like i said earlier, the probability of the lion escaping that grip would've be 10% out of 100% or probably lower than that.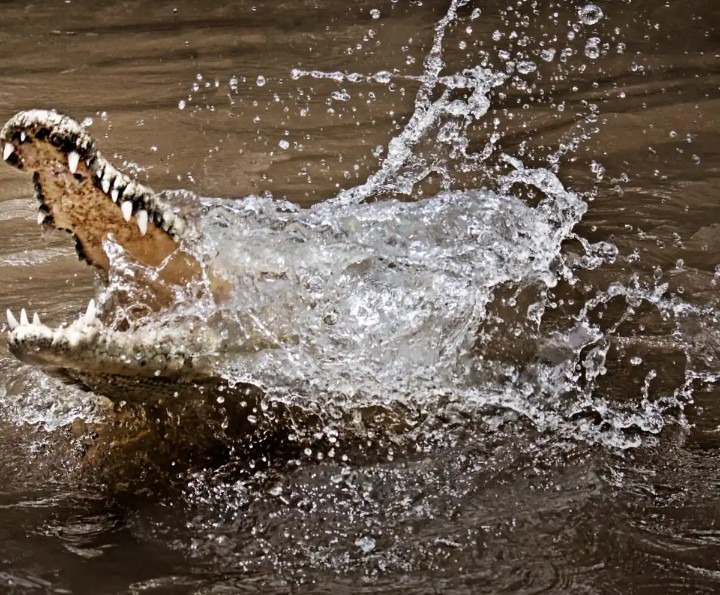 This is because Crocodile have the strongest bite which when used to grap prey or even predators, that's the end of it. They don't use their strong bite to kill but rather for a death grip. Be it's a prey or predator that got its head stucked in between the crocodile's jaw that's the end. So i don't think the lion can survive such grip. 
What's your say on this? Let us know in the comment section below. 
Like, Share and Follow up for more Updates.
Content created and supplied by: OlawaleSunkans (via Opera News )