Lions are among the celebrity animals in the world today, they're famous for their strength, courage, and bravery. However, becoming the King of the beast is not an easy task for a male lion.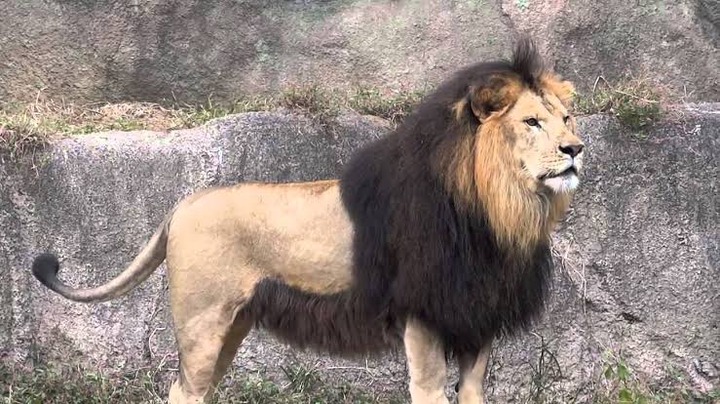 A lion goes through one of the roughest life among all animals before they grow into what they are and take over a pride. As a young lioness, you're safe. The life of a lioness is to grow up, hunt for food, and raise cubs. As a male cub, life is terrible when you're between 3 to 5 years old.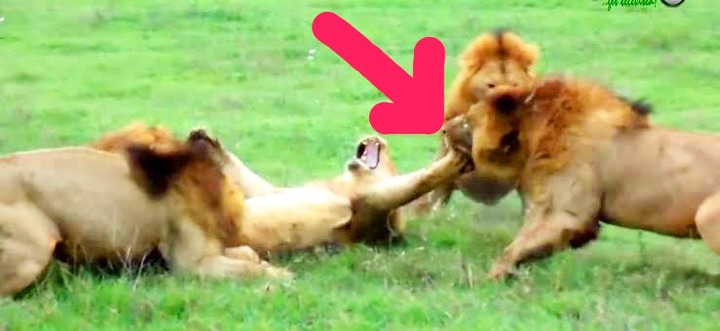 Alpha male lions mauling a young lion so he could leave the family
Young male lions are normally driven from their homes by their mum and dad when they're approaching 3 years old. They'll be forced out of the only home they know right from when they're little to face the world and survive on their own.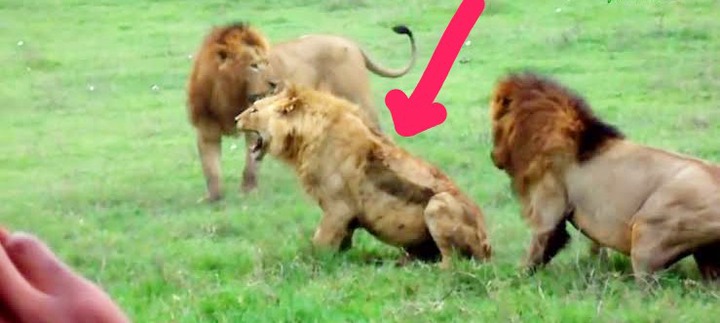 Young male lion rough handled by two lions
This is a very painful experience every young male lion had to go through before they become a fully grown male lion.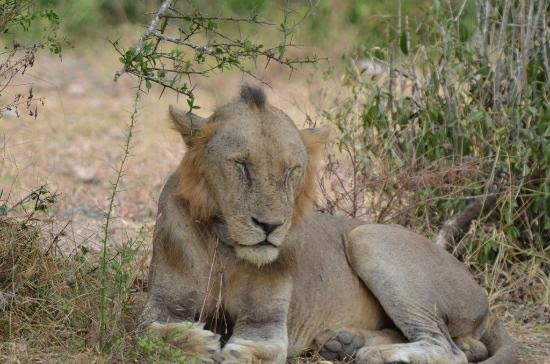 Sadly, a good number of them die of starvation or during a fight with a dominant male of another pride. As an exiled young lion, you'll have to hunt on your own, survive on your own and avoid getting into a clash with other dominant males till you're matured enough.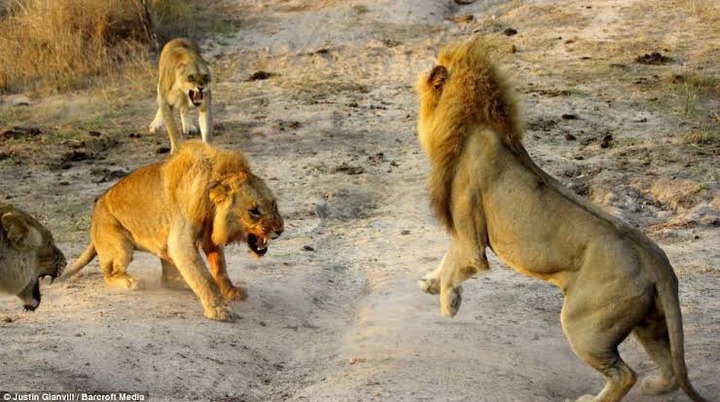 Young male lion being forced out of the family by the alpha male and lionesses
This lifestyle of lions is as old as history itself, a dominant male lion normally sees his young male child as a threat to his home as they grow up. This is because males are more aggressive and rough than females, they also have a natural taste to mate so they sometimes go after the lionesses in the pride. 

An exiled lion stands a higher chance of survival if he teamed up with other exiled lions, most times two or three at times five in number.
This is one of the reasons why they're forced out of their homes to face the wild, they'll have to grow up and get matured enough to fight another dominant male and takes over his pride. 
Indeed, becoming a king is not an easy task, this is why lions are fearless, they go through a lot to become what they are.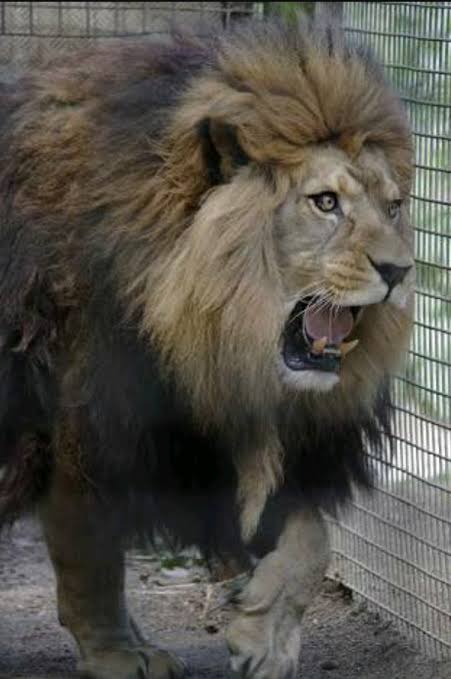 After winning over a pride, a lion will spend his lifetime marking his territory and fighting off other males that may want to take over his pride. However, a male lion does enjoy the benefit of free food whenever the lioness does the hunting. He also gains the respect and loyalty of his pride.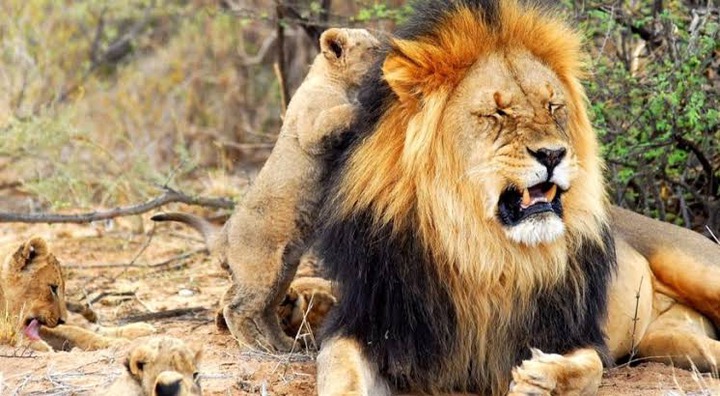 Both in the animal world, becoming a man is not a day job. What do you think of this? Feel free to leave a like or a share.
Content created and supplied by: Divineword (via Opera News )