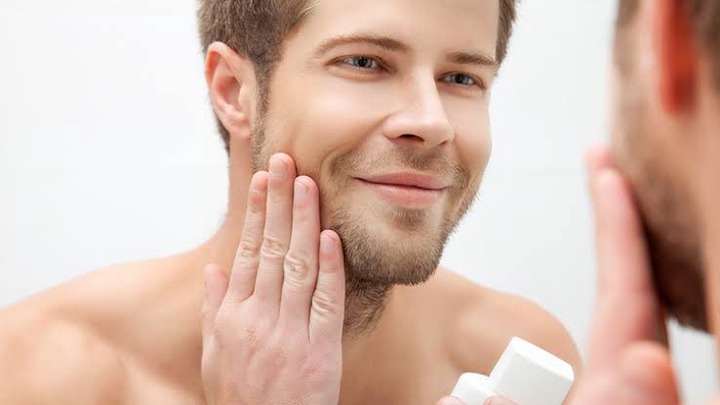 The purpose of using an aftershave is to re-hydrate the skin once you've shaved, quite literally after the shave. This is because shaving can dry out the skin and cause it to feel tight and even a little prickly. That uncomfortable feeling is caused by a lack of moisture in the skin.
Shaving can take more than just hair off your face – it can actually remove shards of your top layer of skin. Yikes.
For the most part, shaving is safe, though it does leave the skin susceptible to irritation. The small cuts that shaving creates can provide an entry point for bacteria.
And that's exactly when shaving can backfire. Luckily, there's a solution – and it comes in the form of a product you're likely pretty confused about.
You've probably skipped aftershave each time you've trimmed or shaved your face. Here's why you might actually want to start using it.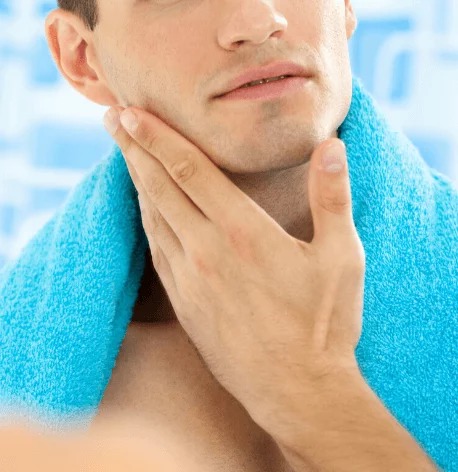 While many consider the purpose of aftershave to be scent, similar to a cologne, it can actually have a useful role in the recovery of skin after shaving.
Typical aftershave contains ingredients known as isopropyl alcohol (isopropanol) or ethyl alcohol that are similar to what's used in hand sanitizer or household cleaners like rubbing alcohol.
These ingredients kill bacteria or toxins on your face after a shave. This is why alcohol-based aftershave infamously stings when you put it on your face — it's antibacterial.
But alcohol-based aftershaves can be more damaging to your skin than beneficial when used over time.
More natural aftershaves, such as jojoba oil or coconut oil; as well as moisturizers like lotion or aloe vera, can still help protect the skin from bacteria getting into cuts while also retaining skin moisture.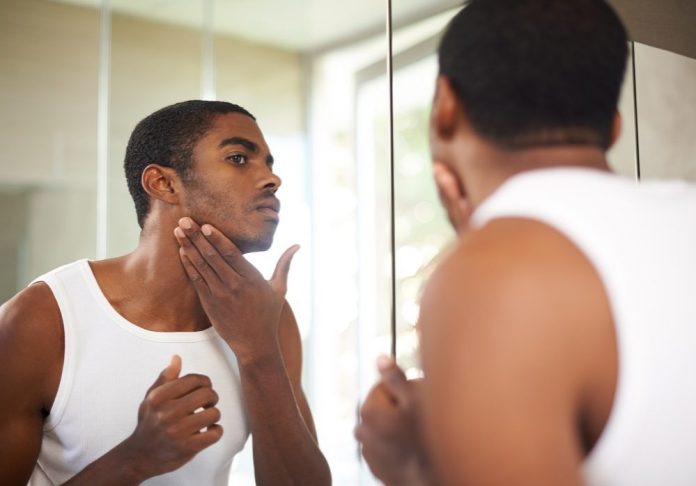 Over the years, however, aftershave has evolved a hell of a lot, and come to be used for many other purposes.
Aftershaves make you smell great, they give you the masculine fragrance and that is mostly a big plus to why some aftershaves are preferable.
They also improve skin care and general health. It's shocking but Not only does aftershave cool and soothe your skin after shaving, many actually help promote healthier skin and facial hair growth over a longer period of time. In fact, some aftershaves even feature essential oils that promote healthier blood flow.
Benefits Of Using Aftershaves.
1. It stops the spread of bacteria.
Aftershave also prevents the spread of bacteria and neutralizes the odds of infection, razor bumps, ingrown hairs, and more. Since most aftershaves these days aren't centered on skin-drying ingredients like alcohol, they often include ingredients like tea tree oil, which naturally neutralize bacteria and prevent post-shave breakouts. 
2. It soothes and calms the skin.
Don't confuse the hydrating function of aftershave with its ability to soothe and calm your skin. You just shed the uppermost layer of your cells, and that raw, vulnerable skin is in need of some serious care. Aftershave halts the burn and turns it into a tingle, relieving you of immediate pain and preventing redness and irritation for the days ahead. The big difference between many aftershaves and a standard moisturizer will be the inclusion of ingredients like aloe or eucalyptus, for this very reason.
3. It hydrates your skin.
First things first: Using aftershave these days is a little less Kevin McCallister in Home Alone, and a lot more like a hot towel treatment at the barbershop.
That's because most of them don't use alcohol anymore, since it dries out the skin. Aftershave acts like a high-grade moisturizer—akin to a winter balm or a night cream—by forming a thick, protective layer over top the vulnerable skin. 
Content created and supplied by: Lifepost (via Opera News )