Reno Omokri Is Looking For This Lady That Plaited "End SARS" Words On Her Head
Reno Omokri Is Looking For This Lady That Plaited "End SARS" Words On Her Head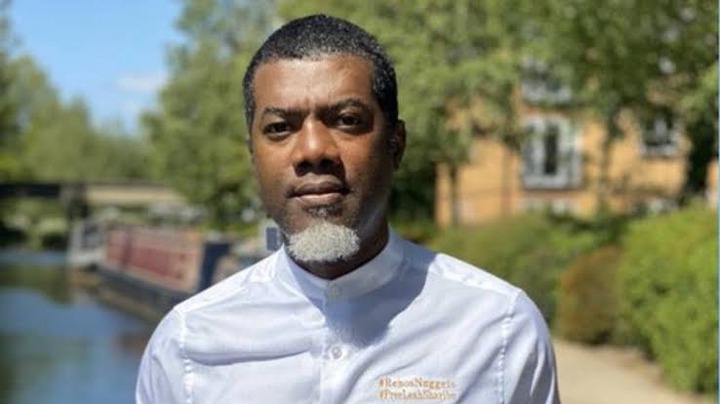 Reno Omokri has taken to his twitter account to share the photo of a lady, he also asked his fans to help him identify her. This particular lady shared the photo of the new style of hair she just plaited and it's extraordinary. This particular lady joined the End SARS protests in another way, She joined the protests by plaiting the words "END SARS" on her head so that anywhere she goes to, people would be reminded that the youths are demanding for something. Check out the post that Reno Omokri posted below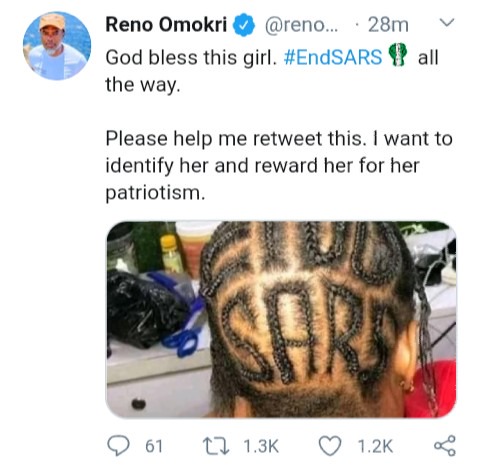 Here is the photo of the hair that this young lady plaited on her head.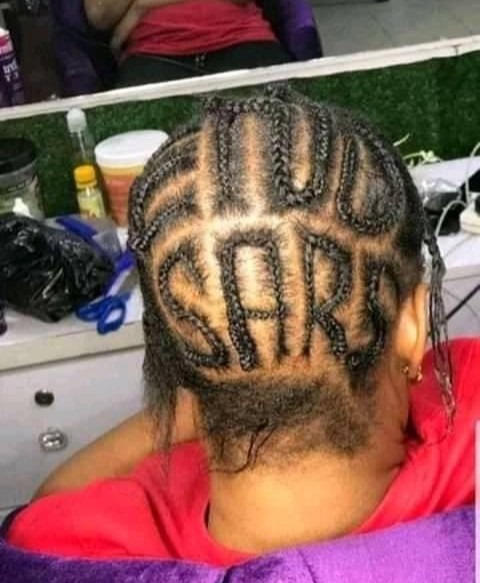 According to Reno Omokri's post above, he made it known that he is looking for this lady because he wants to reward her for her patriotism. He also urged his fans to help him identify the lady so he can reward her.
I think it's very risky for a lady to plait such a sensitive statement on her hair, what do you think about her End SARS hairstyle?
Content created and supplied by: Joshuablog (via Opera News )