Makeup has been a very big and beauty instrument, these days amongst our ladies that most times, it seems one can't do without applying it. Many ladies are very beautiful naturally but due the peer pressure, and also the urge the belong to the trending babes, they tend to apply the makeup and sometimes, it goes on to spoil the natural beauty they have, making ways for the artificial one to creep in, of which in some cases, portrays the worse part of a person.
A lady shared some photos of hers online of which, she applied makeup in one, and didn't in the second.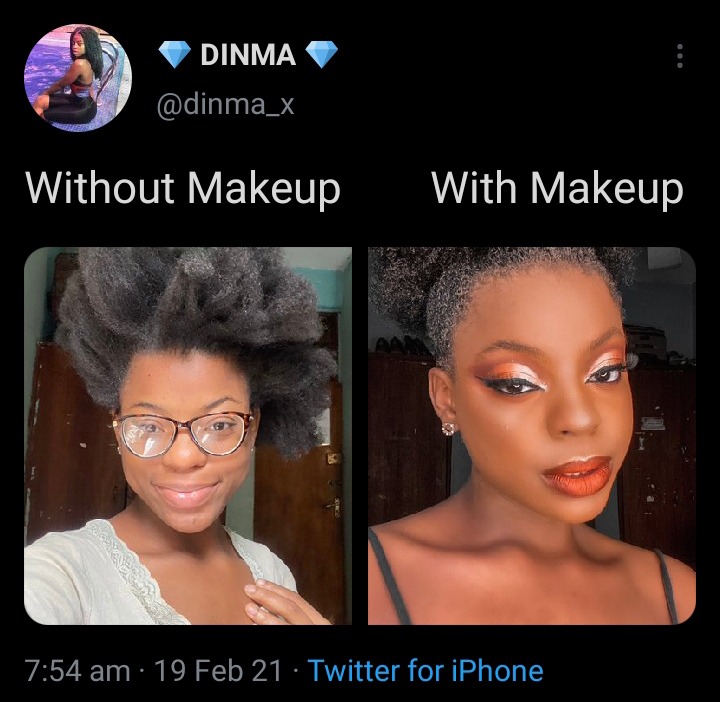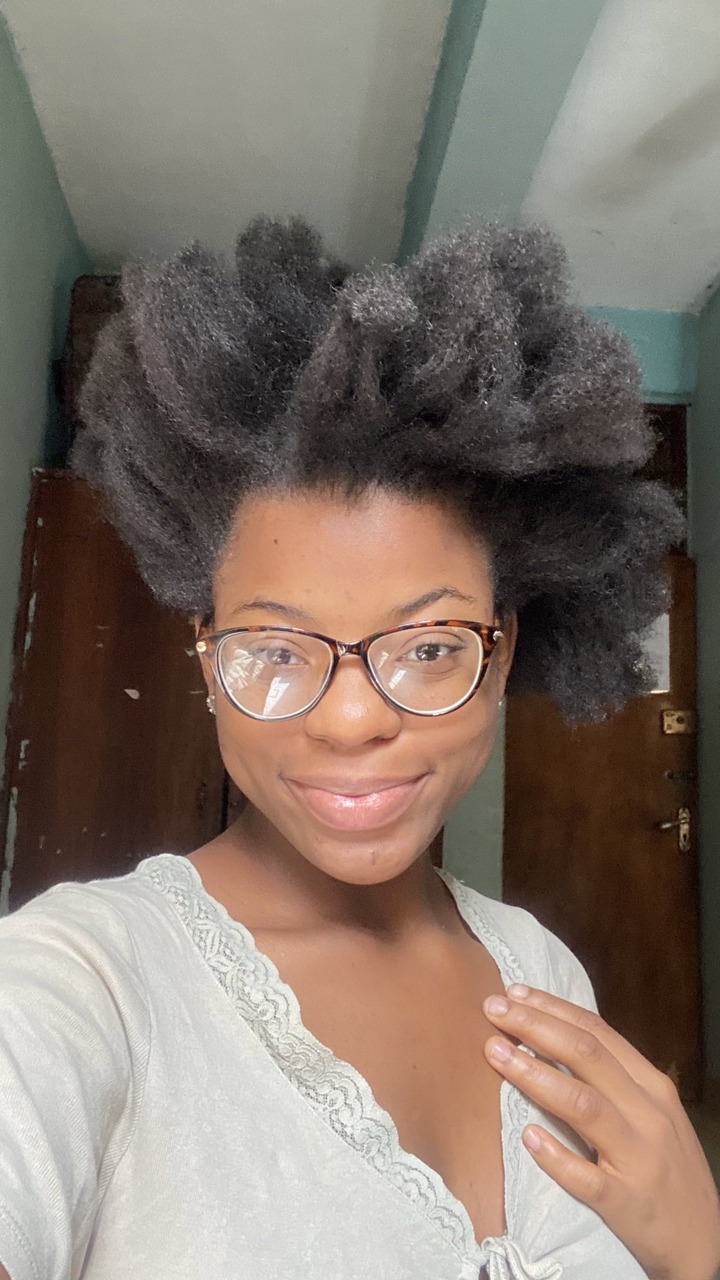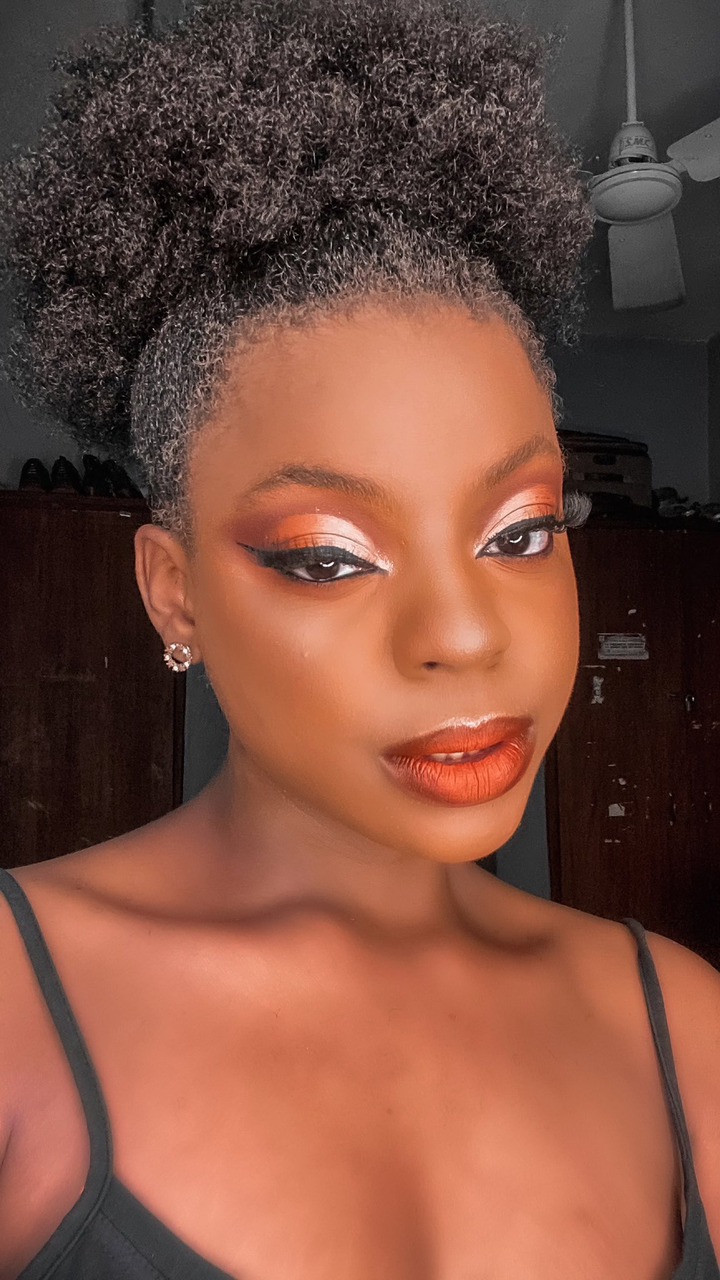 Although thinks the one without makeup is better of which it seems so, another man decided to take it up by advising her. The man who seems to be a fan of the lady begged her to stop making up for she's spoiling the image of her, that he has in his head.
See Below: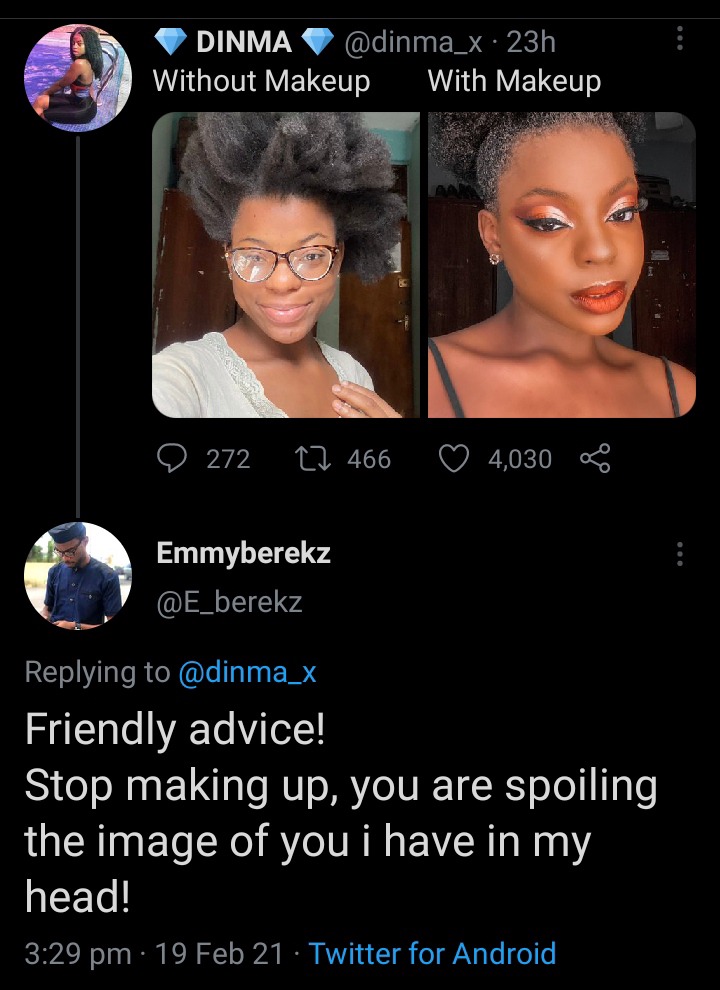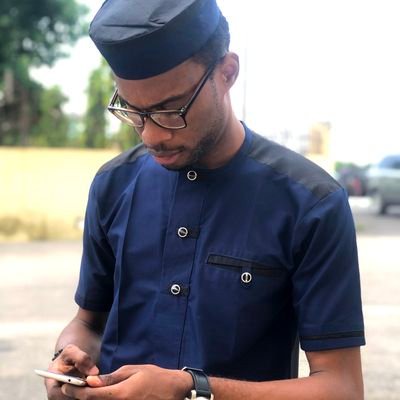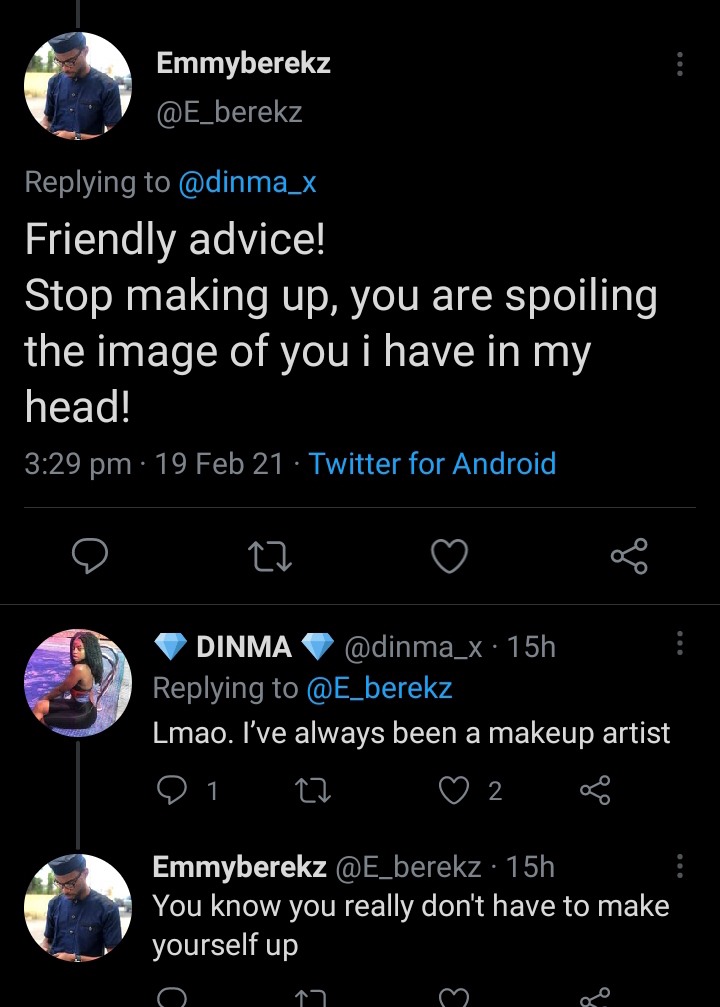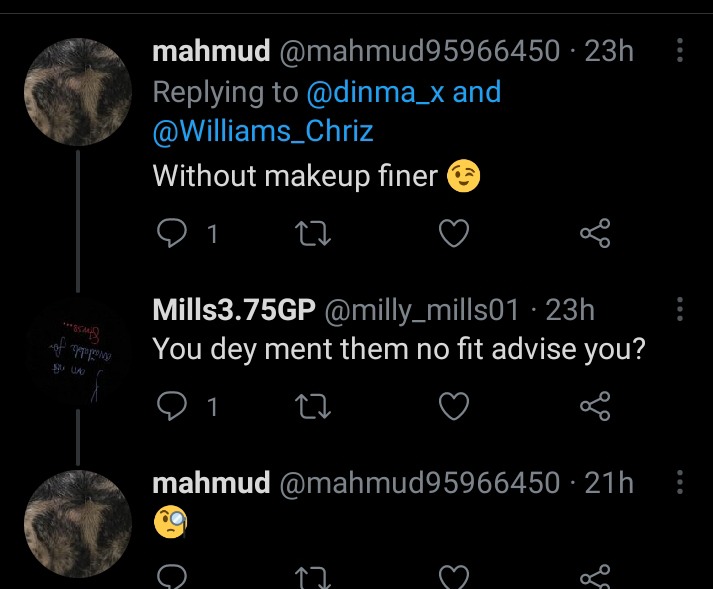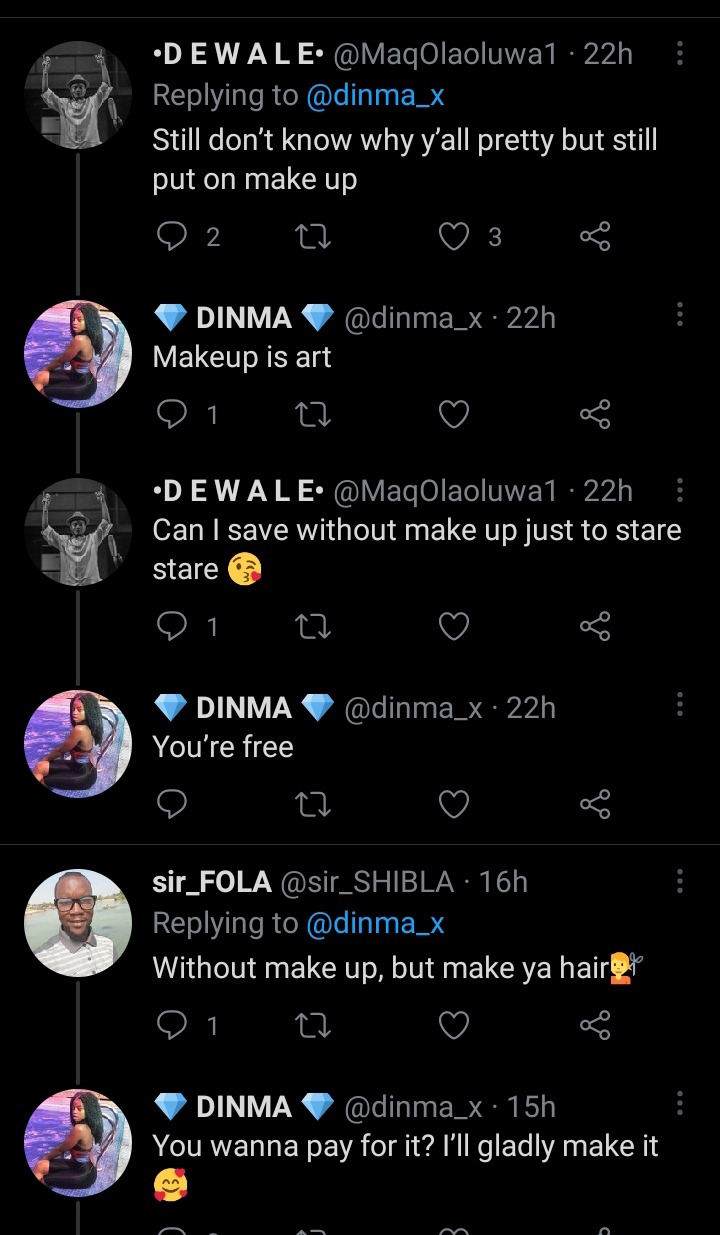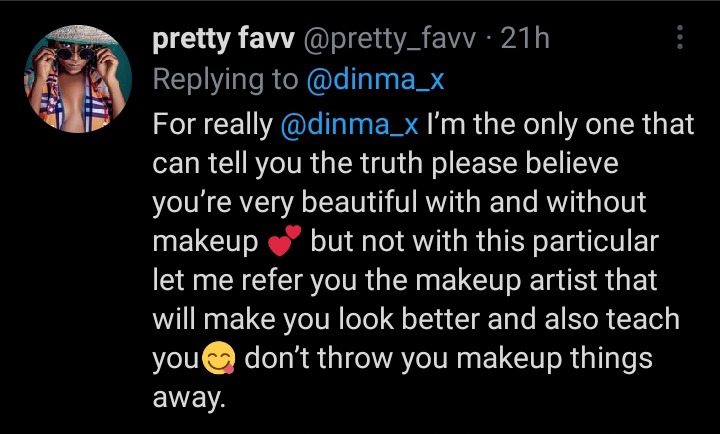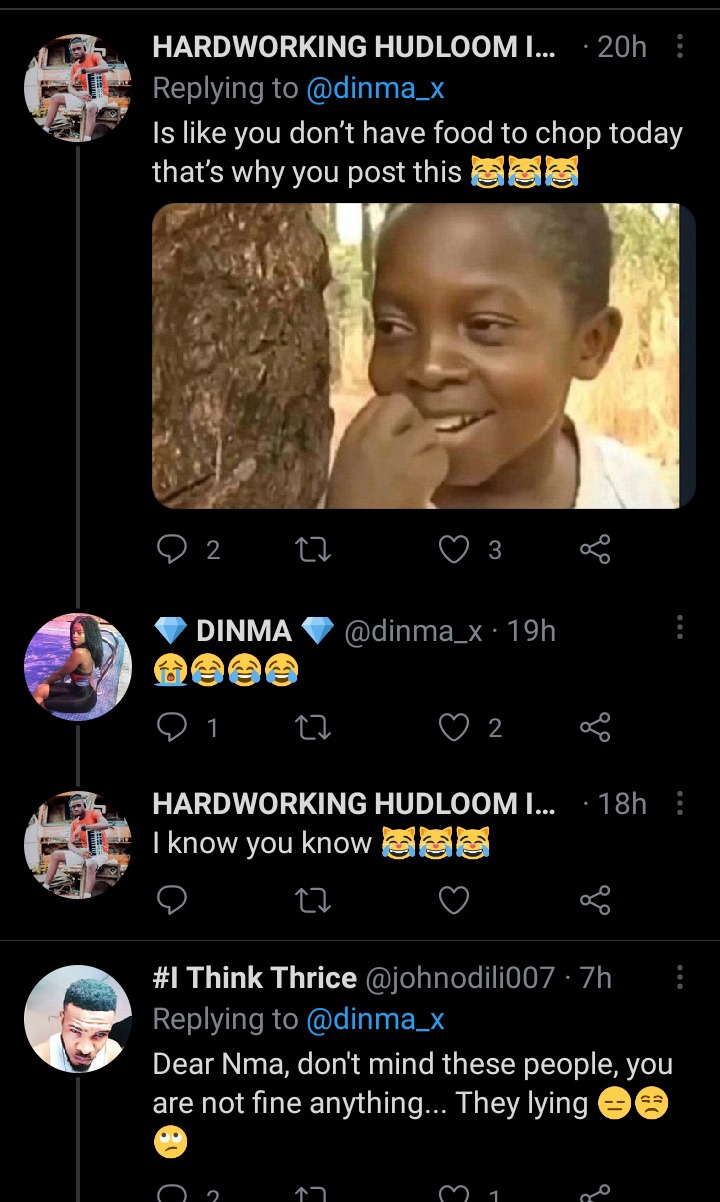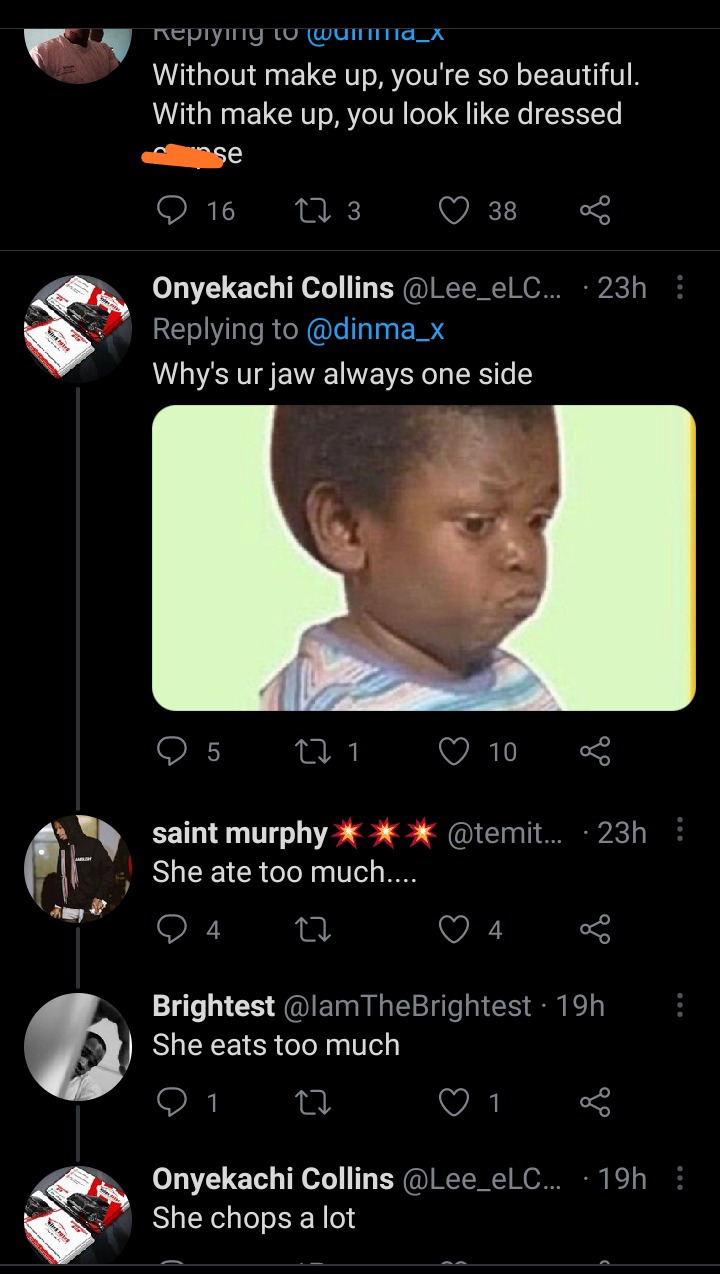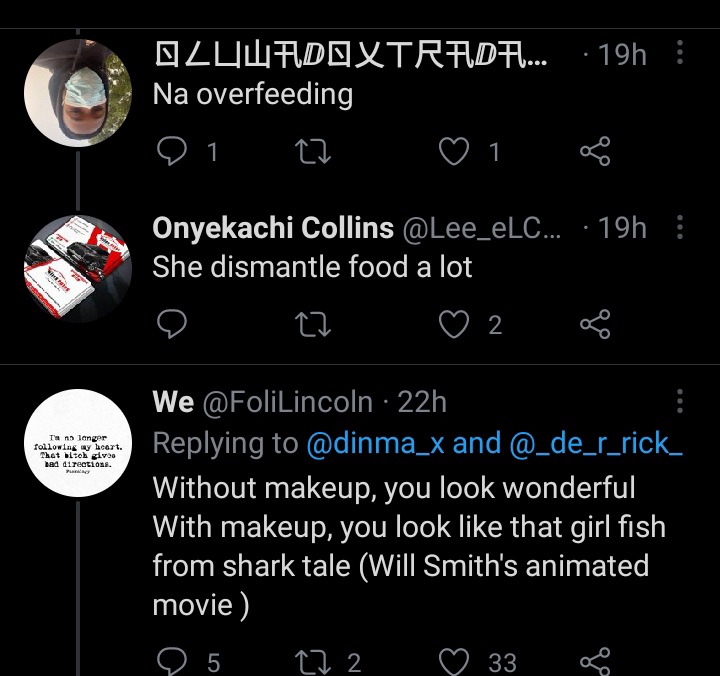 No doubt, makeup is cool when applied in the right way but if it doesn't work for you, please stick to your natural self. People would genuinely love you more when seen that way, than when being deceived with makeup.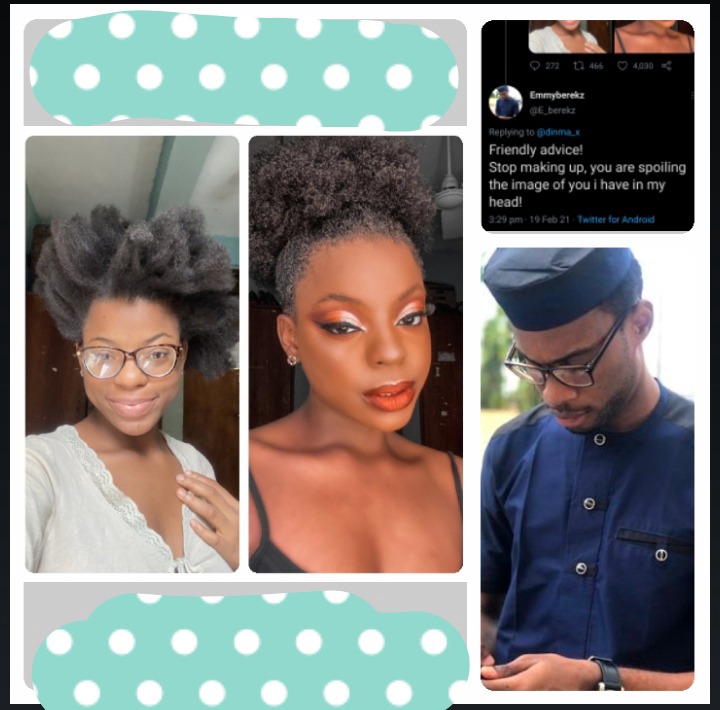 Content created and supplied by: Passcord (via Opera News )