Jeans wear are outfits loved and cherished by both males and females. It has been in existence from time immemorial. In the previous years, people usually dress in baggy jeans but in this our contemporary world, baggy jean has phased off.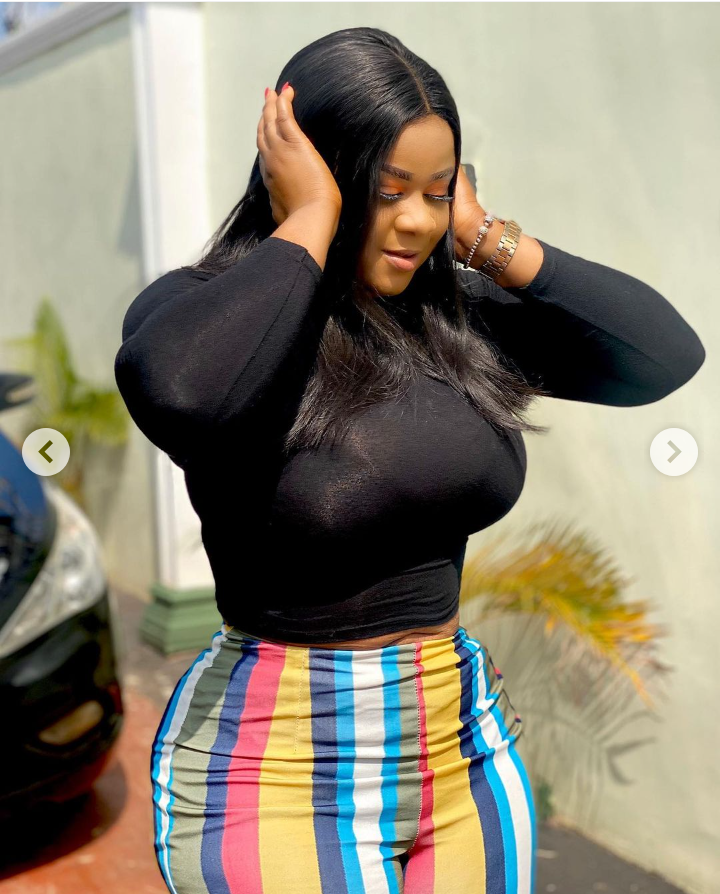 The trending one now is the pencil type which makes the outfit very tight on the wearers body. Jeans can fit anyone irrespective of the persons body size. The only thing is to get to the market and buy your dize. There are some of them which are also elastic. Jeans can come in several colours like brown, black ash, white, etc. But the most common amongst them is blue and black.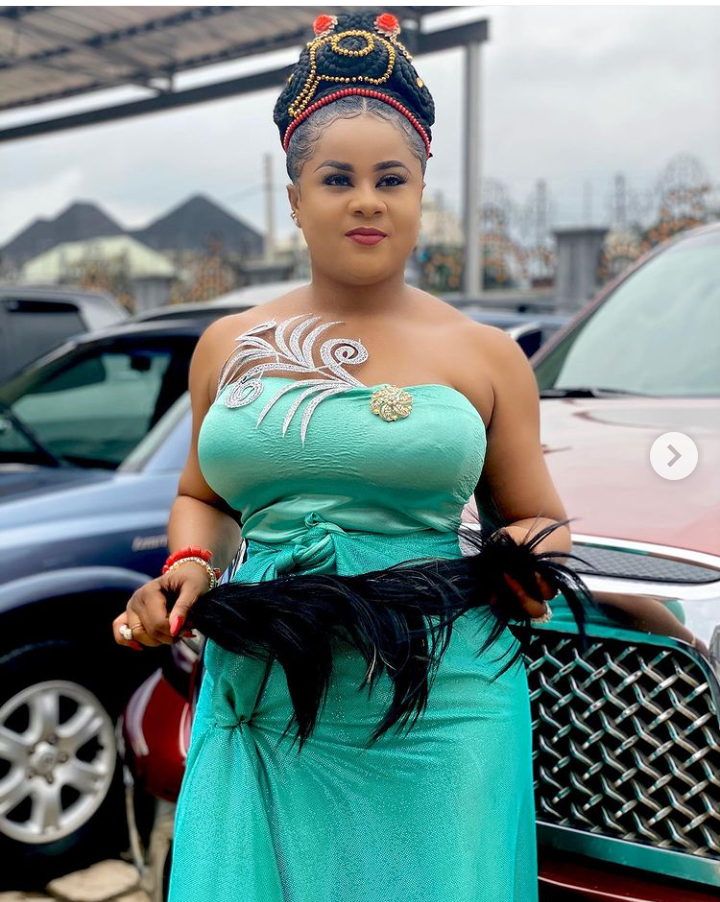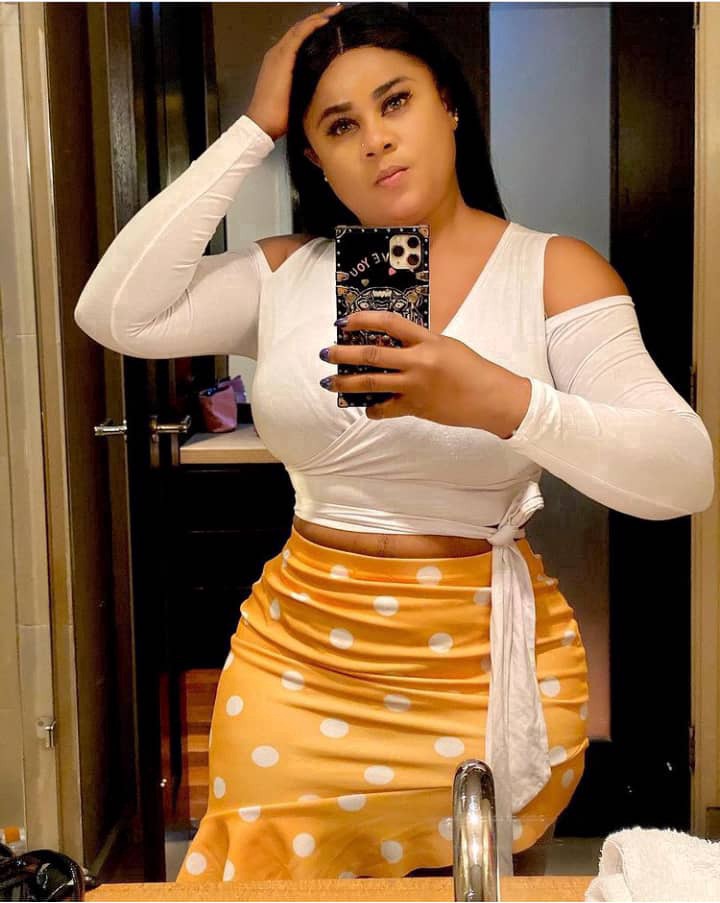 Jeans material can be used to sew different outfits like trousers, shorts, long sleeves, short sleeves, gown, skirts, etc.
It all depends on what the individual wants. Today, one of our celebrities by name Uju Okoli decided to show us her own style. She took to her Instagram page a while ago to show off her Photos dressed on jean short and top. Whenever one dresses on anything short, it shows of the thighs and legs which is a part of the body that catches the eye at first contact especially when it is spotless and without blemishes.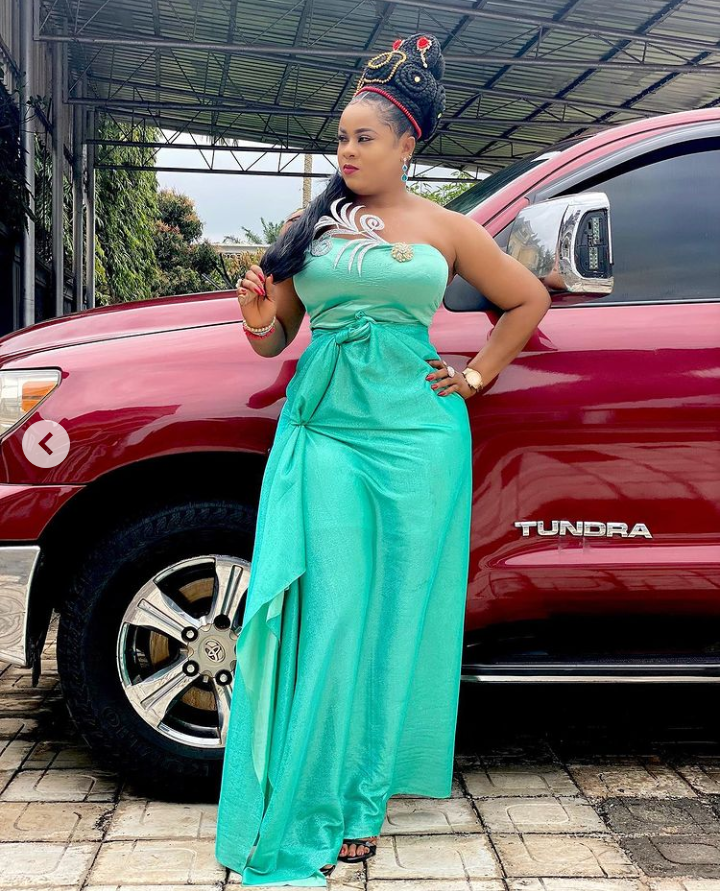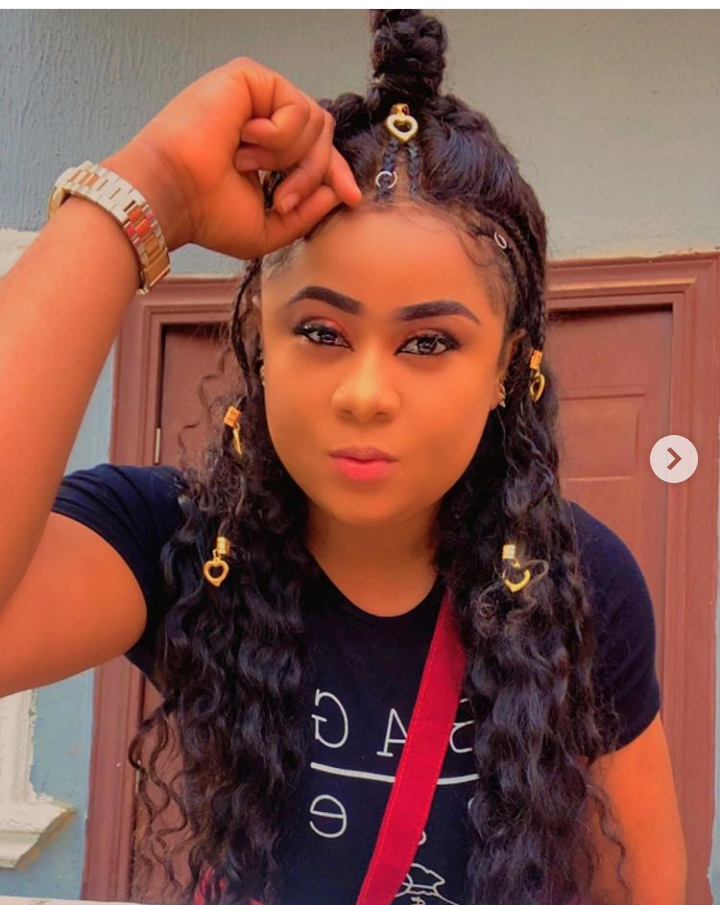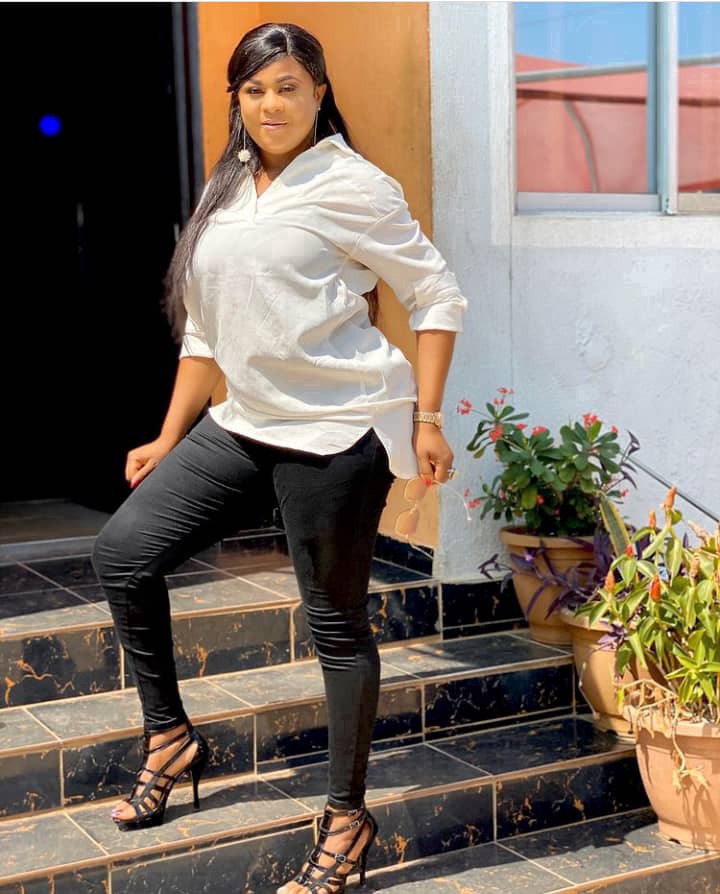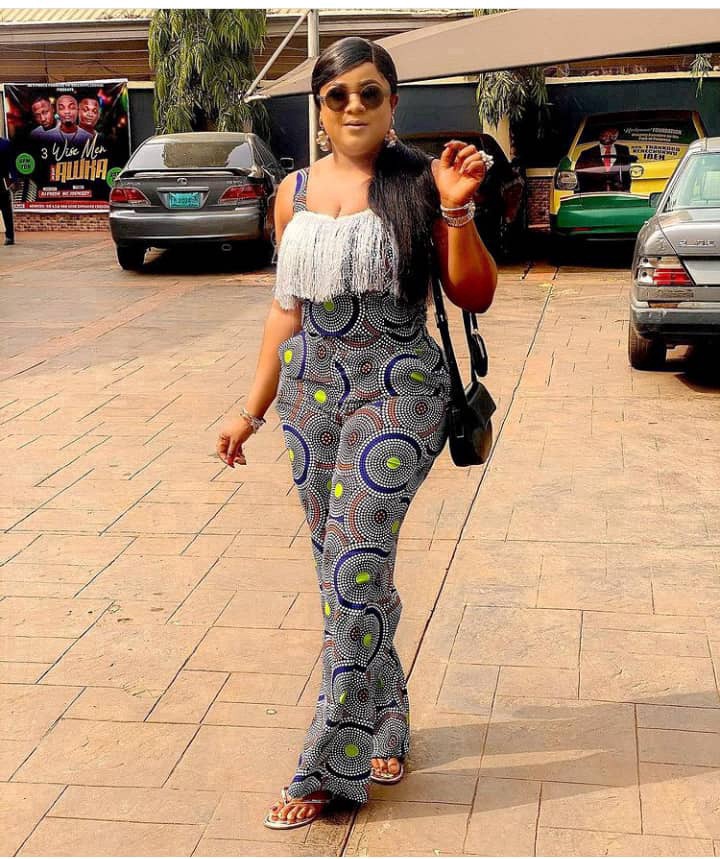 Take a look at the jean top and short Uju is putting on today, she looks amazing.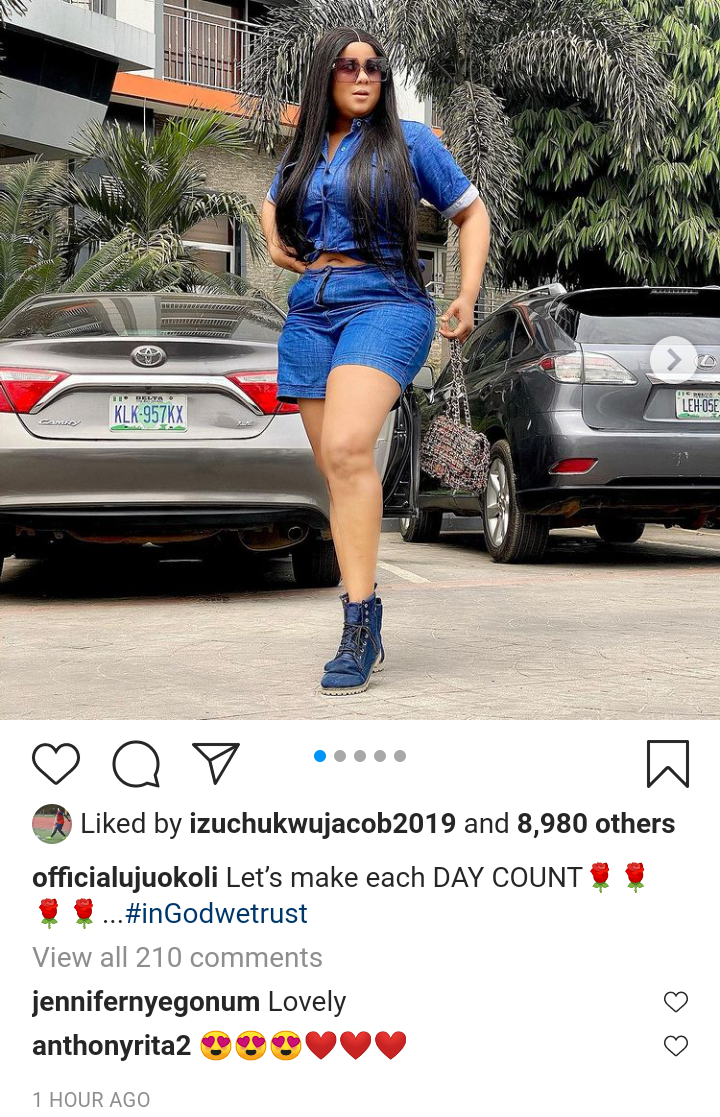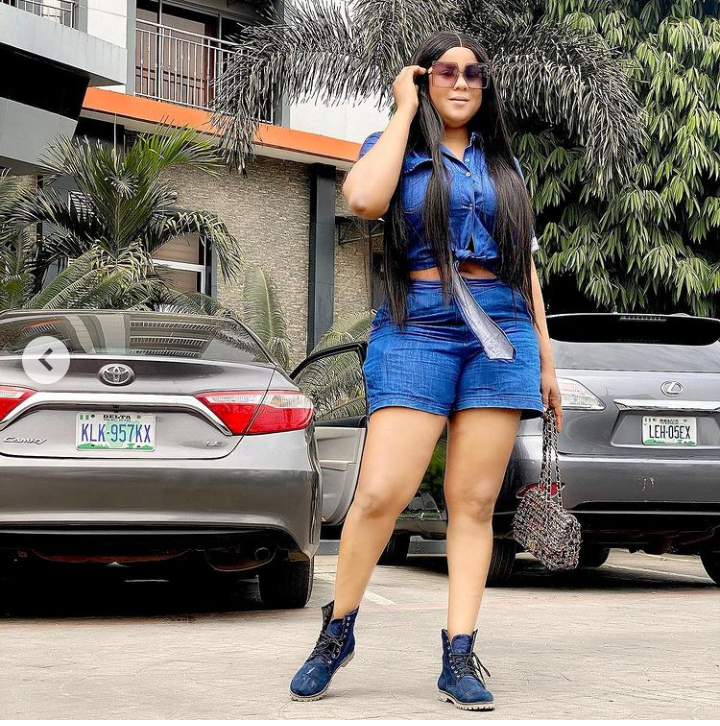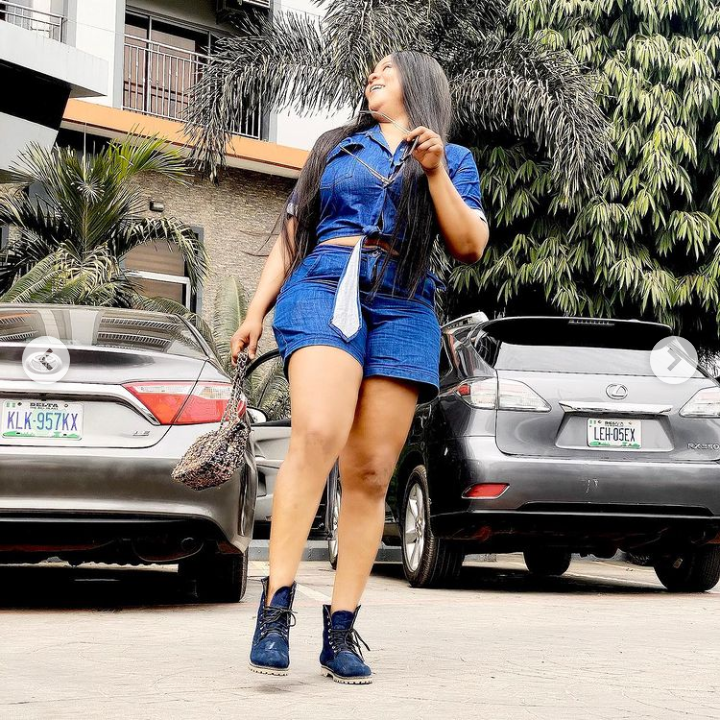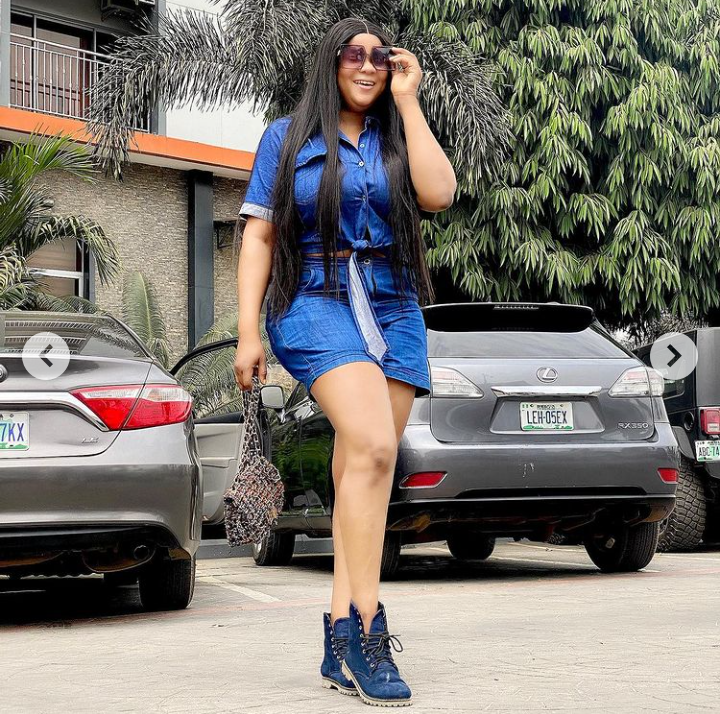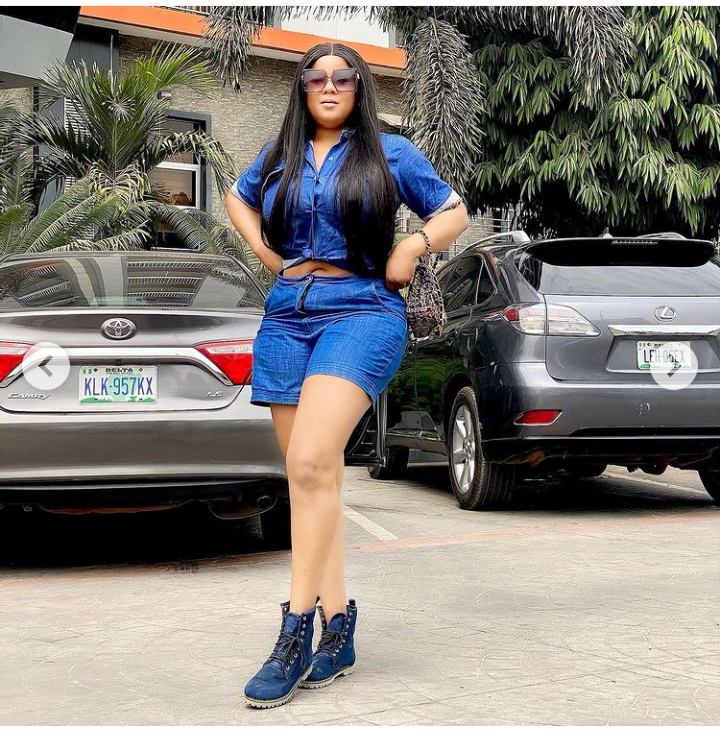 Uju Okoli is one of the celebrities that rarely goes a day without posting pictures of hers on instagram. By so doing, she keeps her fans updated on the latest happenings.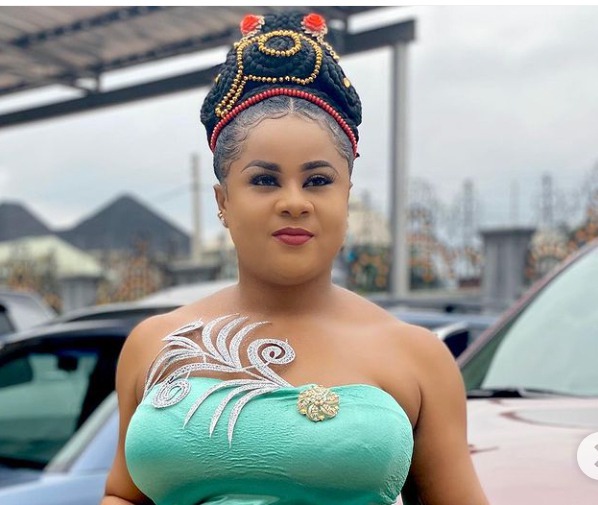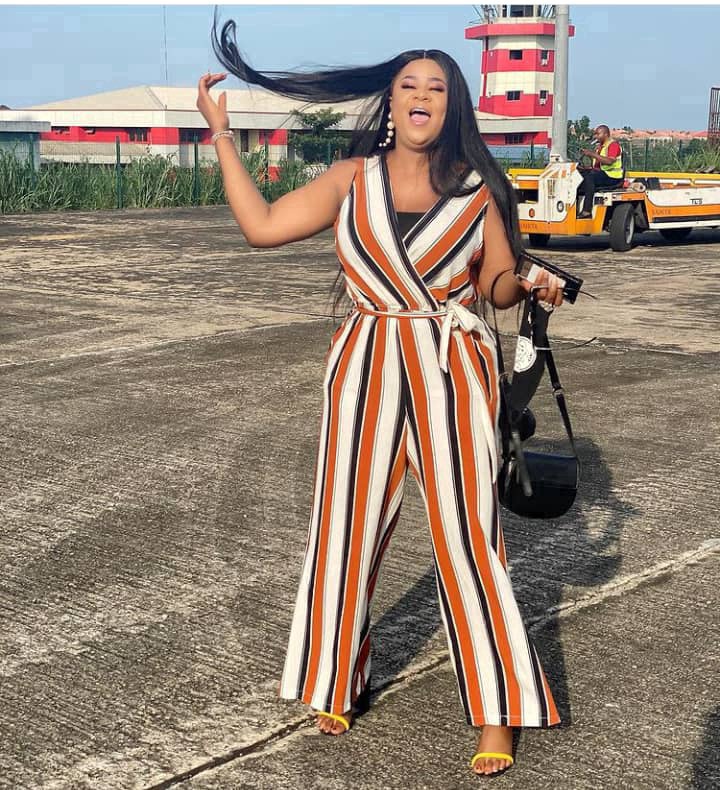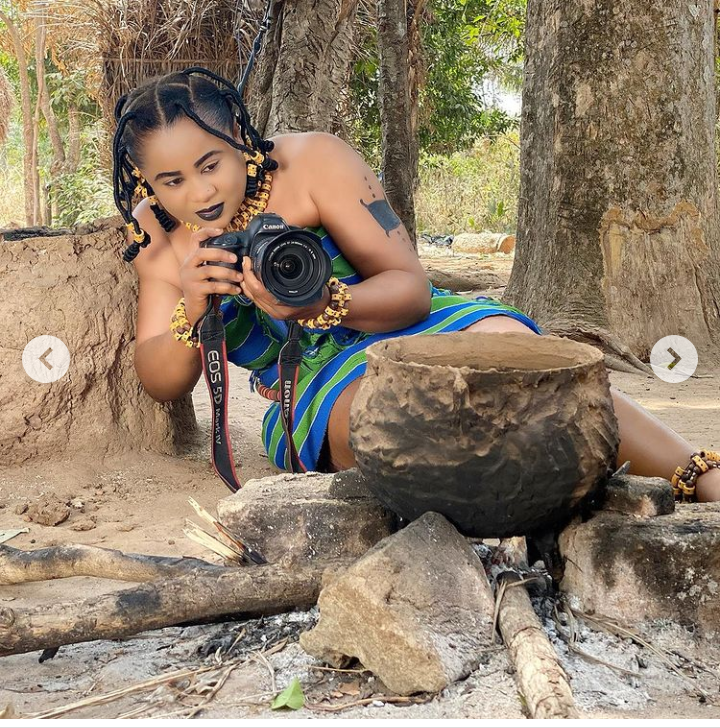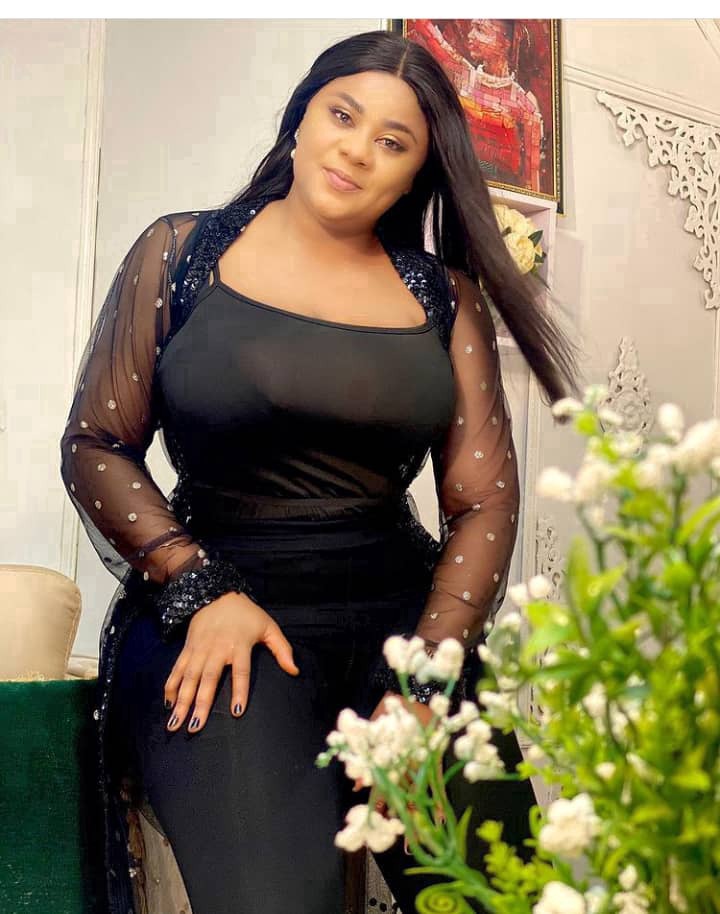 She is one of the persons that has a good sense of dressing and likewise very good in outfit combination as she has been spotted on several occasions in beautiful outfits.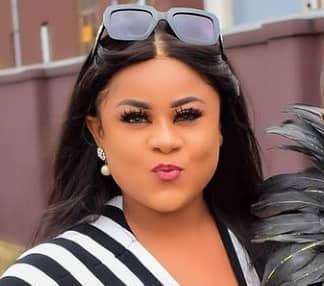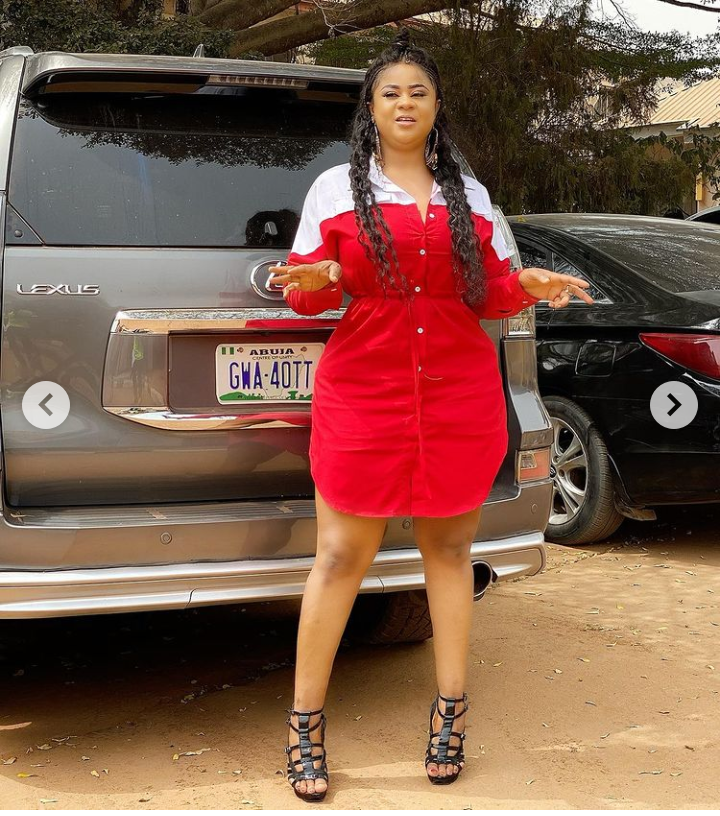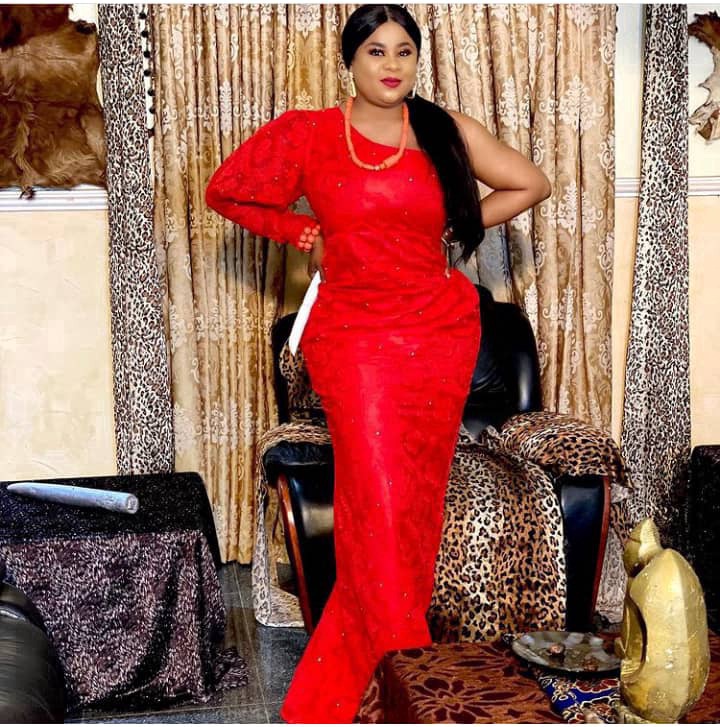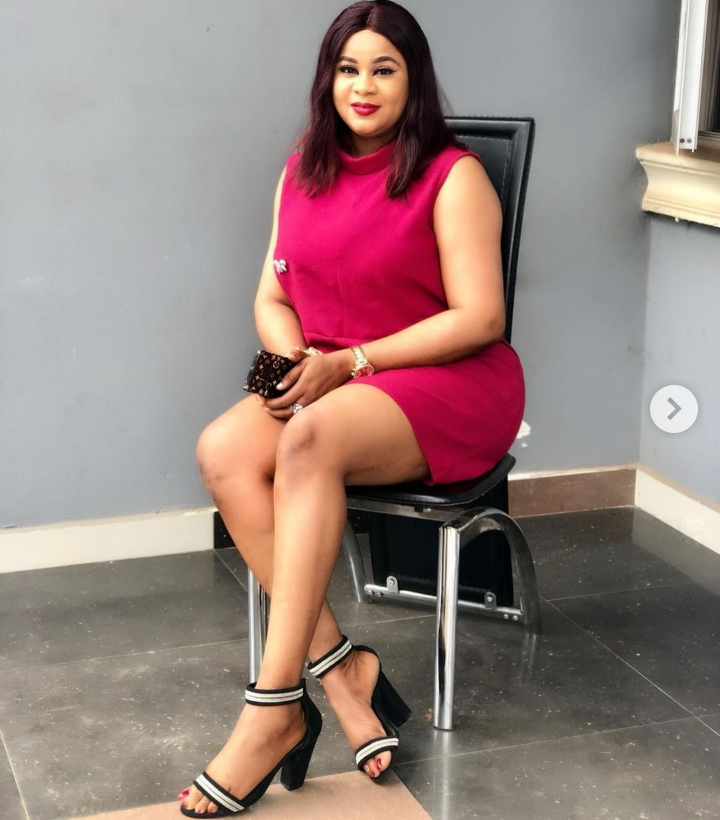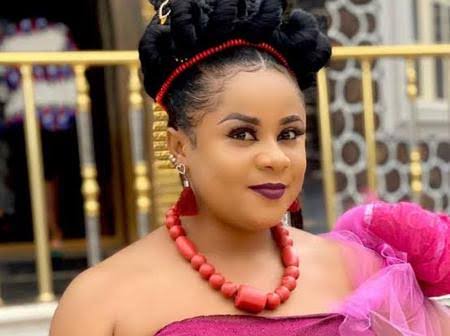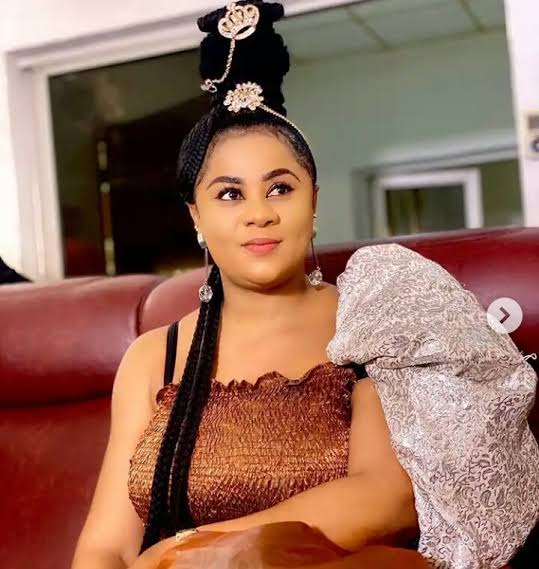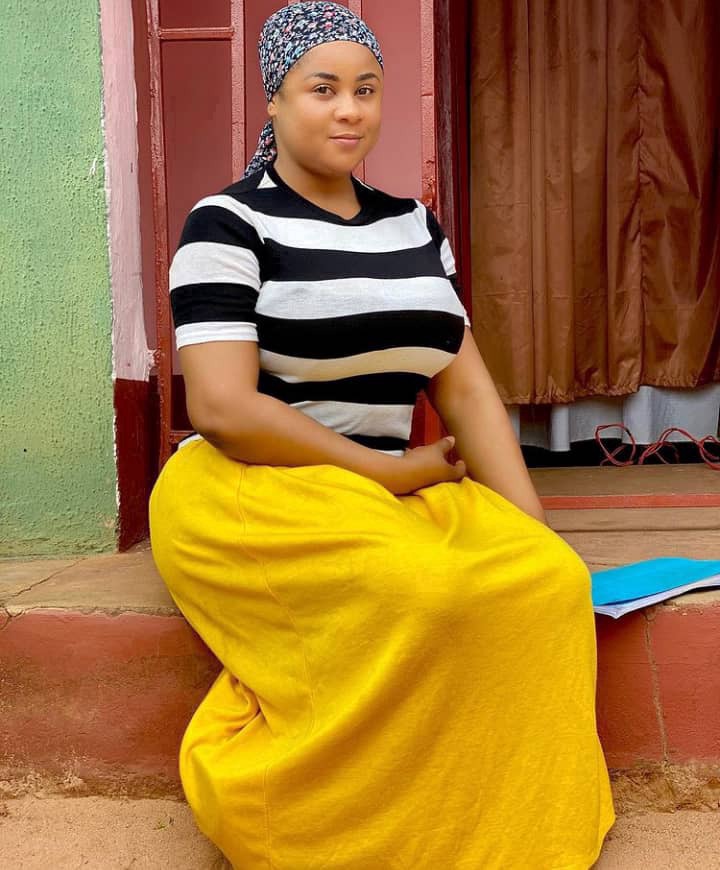 Photo credit: instagram
Content created and supplied by: Val4real (via Opera News )