The internet had been sent agog yesterday after Sunday Igboho, the fearless southern activist stormed Ogun state to help them get rid of the criminal herdsmen who were causing mayhem in the state.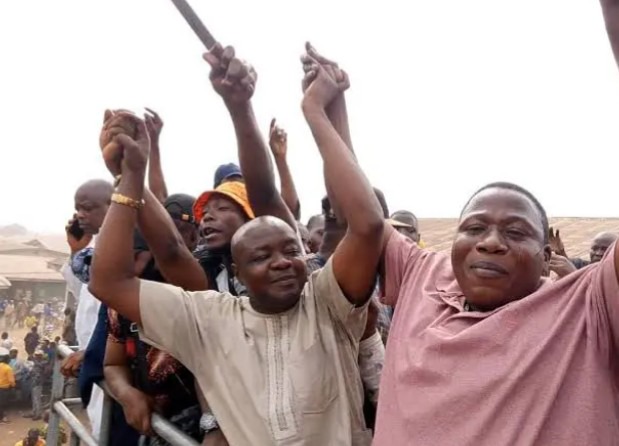 Recall that last week it was recorded that unknown men attacked his home, and burnt down his house worth millions of naira, the activist was lucky as he wasn't around, and present as at the time when his house was set ablaze.
The attack on his home was fully orchestrated by unethical men, who had displeasure in the way he was tackling herdsmen all around the south southern part of Nigeria.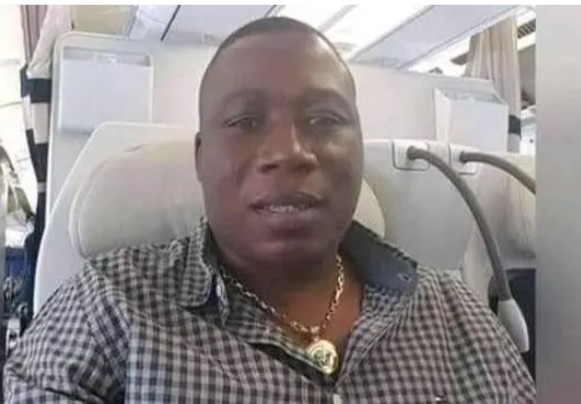 Banditry, and killings caused by some cattle herdsmen had been one problem which have been facing Nigeria on the side of insecurity and Sunday Igboho is one man who people are now having hopes in to help put the menace to a stop.
So it was on such issues that the activist had stormed Ogun state yesterday, however on his arrival to Ogun state, the activists began being on the mouths of numerous Nigerians because of his dressing.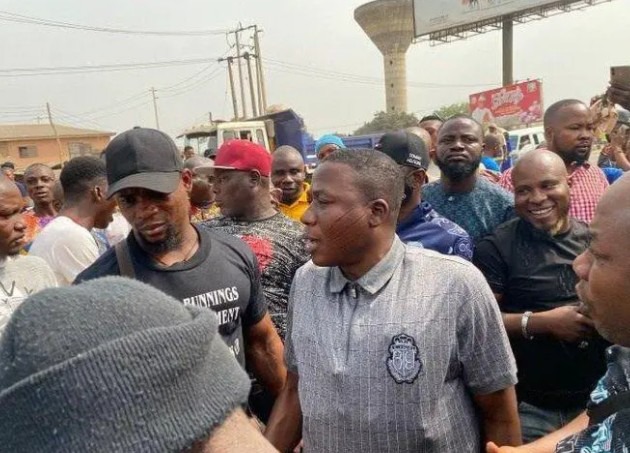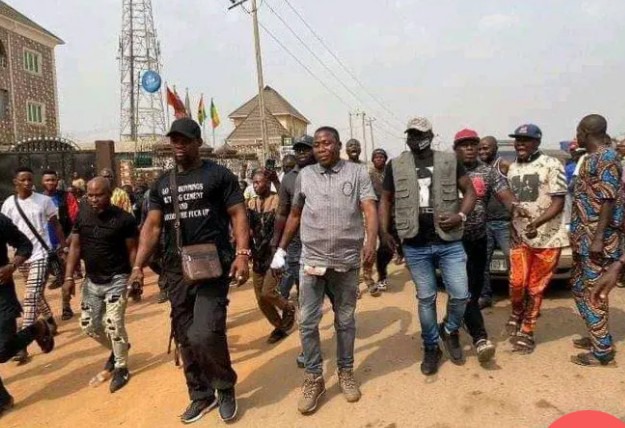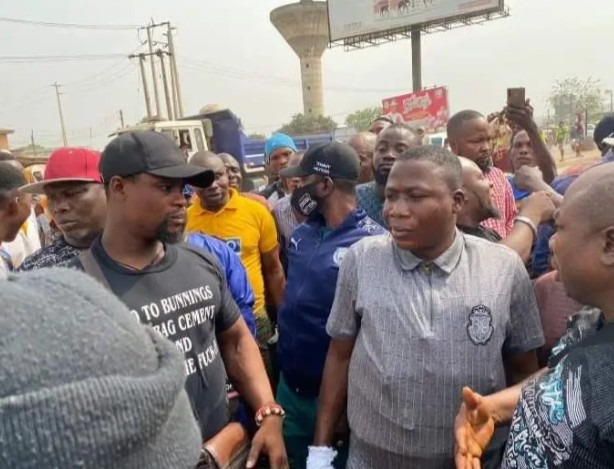 In a picture uploaded on social Media platforms, it could be seen that the clothes which the activist wore was somehow odd and different, as he looked swelled up in it, a lot of people began concluding that Sunday Igboho wore charms, in order to help protect and prevent certain things from happening to him, while others were of the opinion that the activist wore a bullet proof vest for security purposes, however many Nigerians failed to take notice of what Mr Sunday Igboho wore on his left hand.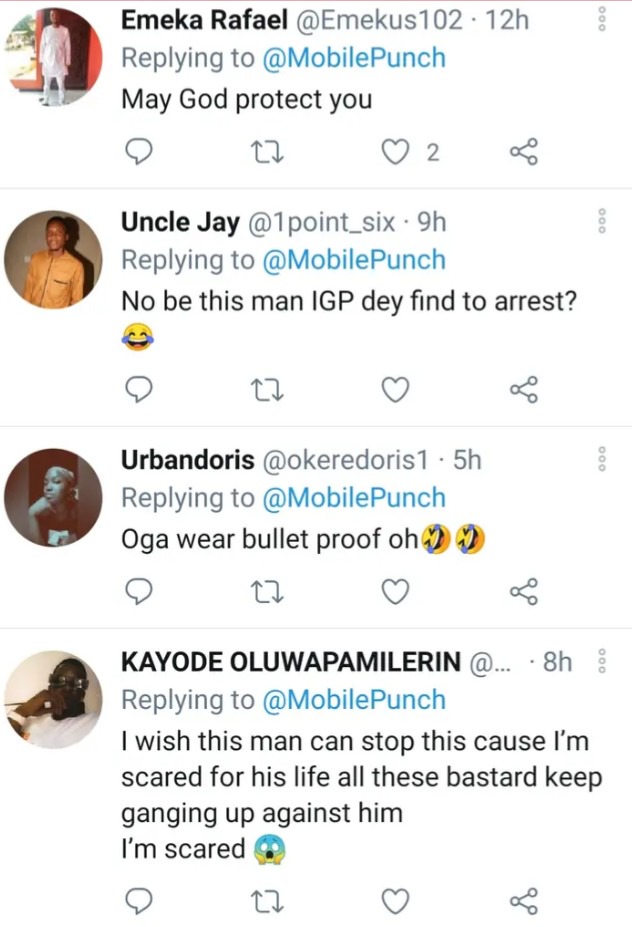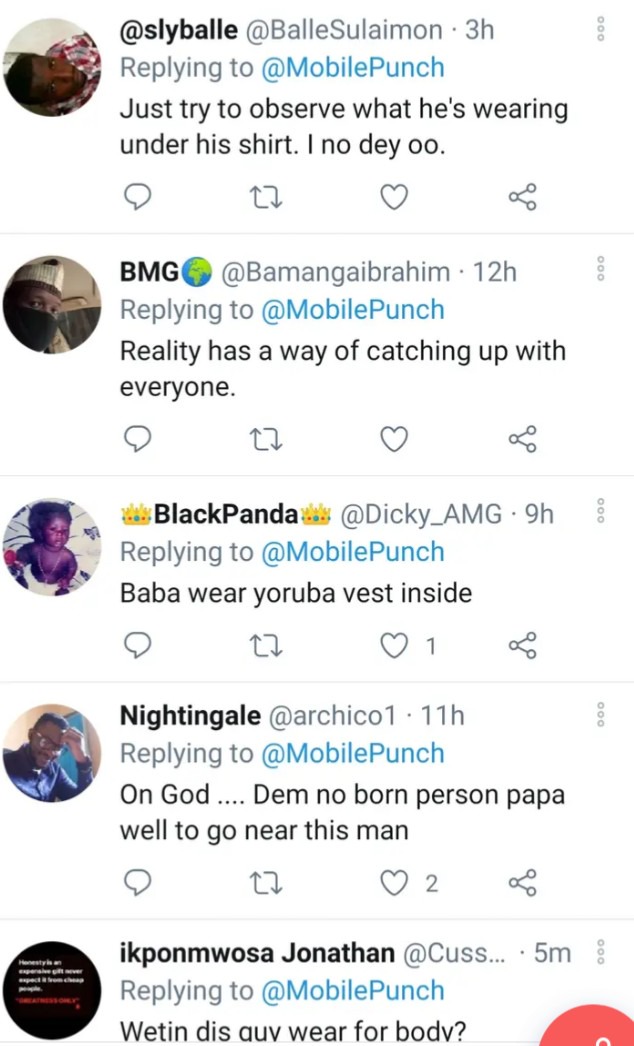 Looking closely at what Mr Sunday Igboho wore on his left hand, one could see that it was a white glove, but the big question I asked was why was Mr Sunday putting on a white glove on just one part of his hand, could it be that he was injured, or was it merely for fashion, or other significant purpose only him could know?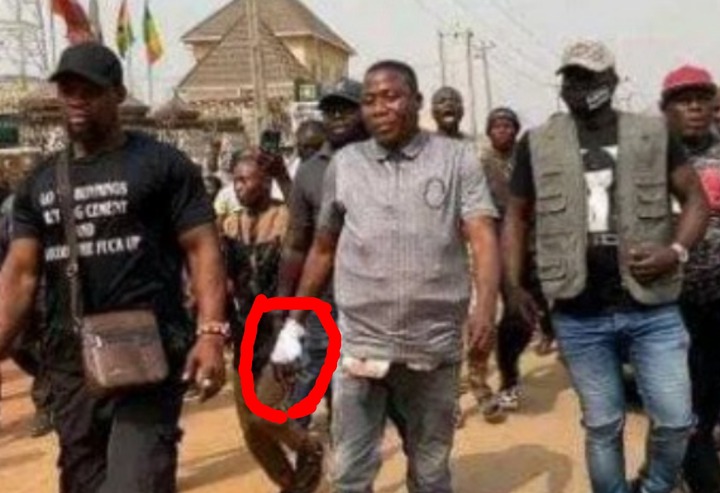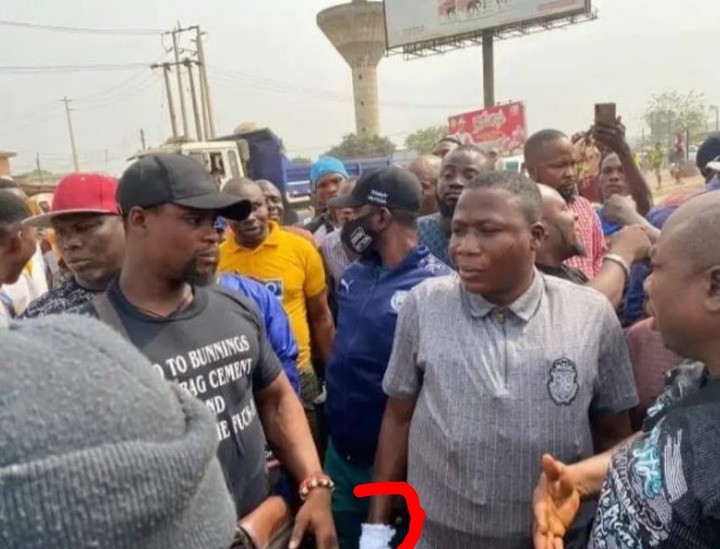 Looking at the glove from the perceptive of fashion, we can also notice that it didn't match with attire of the activist, as his dressing didn't require such, but we still cannot tell the reason to why he wore such just as we couldn't tell if what were un-beneath his clothes were charms or bullet proof vest.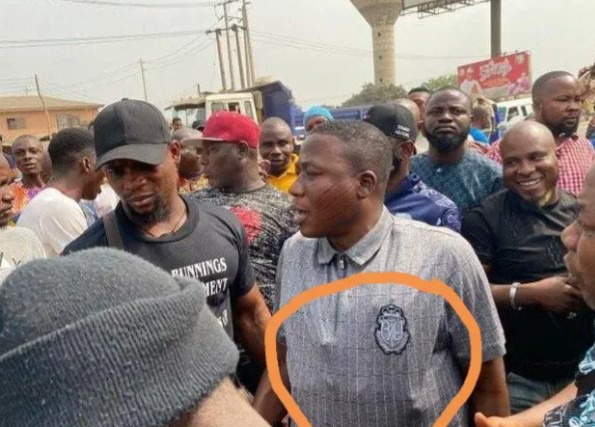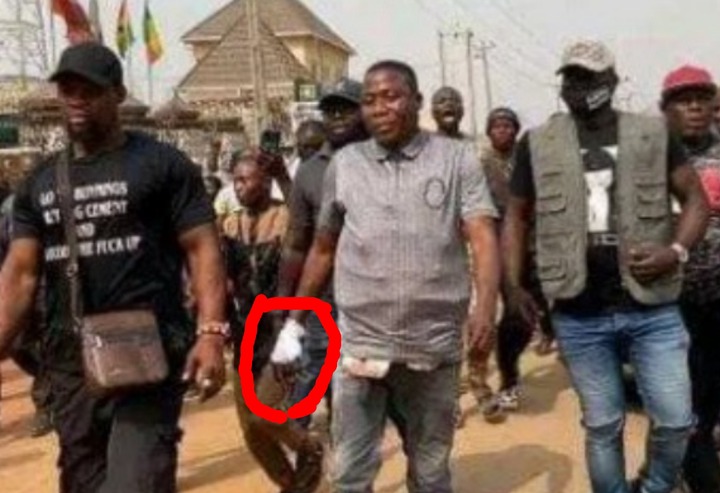 The glove on the hands of Sunday Igboho was simply ignored, as many Nigerians didn't take notice of it, but just as we wonder about his clothes, and what was under it, we also should wonder about the glove on his left hand.
What are your opinions on this?
Do you feel Mr Sunday Igboho dressing were just casual or do you feel otherwise?
Let us know in the comments section.
gladly drop your comments in the comments section.
Content created and supplied by: Greatblize (via Opera News )