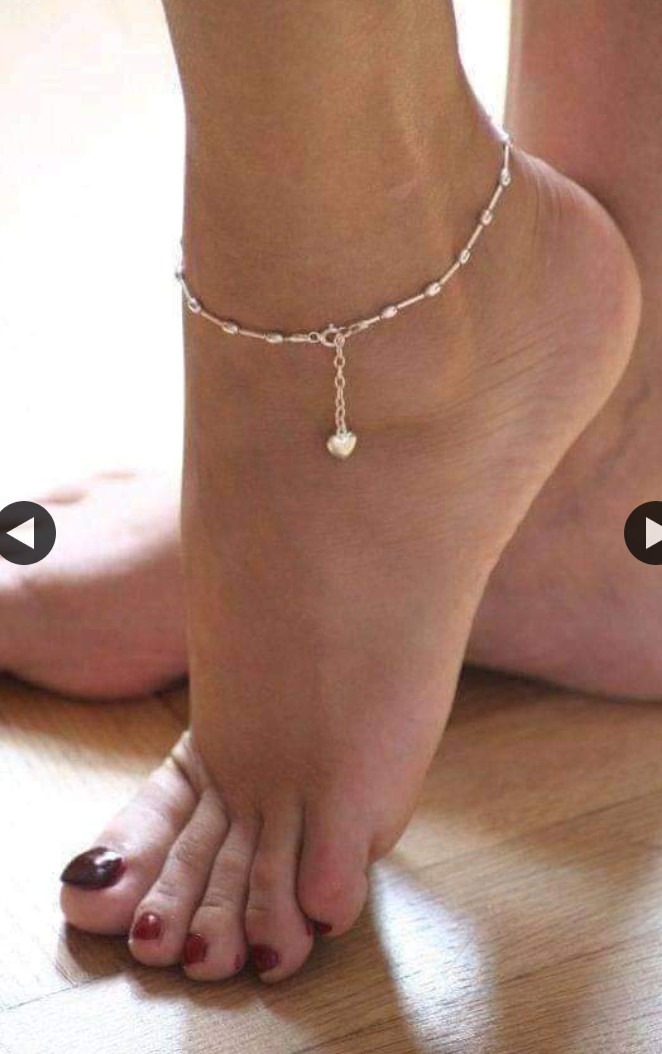 The secret in wearing of leg chain has been a mystery to many people including me until i made some vivid research on it. Wearing of leg chain has become one of the greatest mystry among us as some people sees it as a diabolic practice but yet, many girls have welcomed wearing of leg chain.
Before I continue, kindly remember to like, share and follow our page in order to receive more updates and posts from us. Now back to what we where discussing about which is "the reason why ladies wears leg chain. In this article, I shall be discussing with you my observations and findings, also we shall be discussing whether wearing of leg chain is right or wrong. According to my research, i will be sharing my observation and also the result of my research as regards to the reason why girls likes to wear leg chain.
According to most girls who opened up to me, wearing of leg chain does not symbolises any things but rather is a way of expressing their fashion. She also said that just the same way some people wears rings and necklace as fashion, so is leg chain. Also, according to another of my reliable source, leg chain is used as a way of telling the public that you are a lesbian just the way the ring is used as a symbol of marriage.
So guy this where my observations. What do you think is your personal opinion as for the reason why girls wears leg chain. Kindly use the comment box to drop your opinions.
Content created and supplied by: Gudluck313 (via Opera News )