It is by way of genetics that humans eat, and these food store in the body as fats. A situation whereby a woman is dieting continually, puts the body under a lot of stress, and these stress in turns disturb the growth cycle of Hair follicles.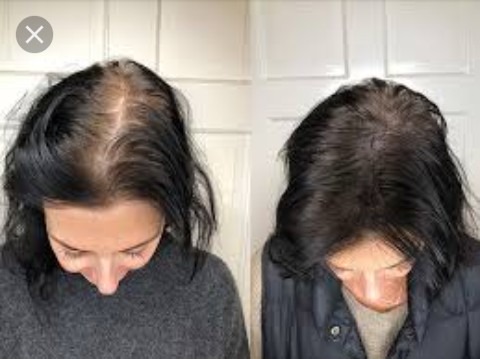 Hair follicles are the areas of the scalp that produces hair, there are like small pouches under the skin. Their continual growth and regrowth is what produces hair.
Stress triggers come in different variance, ranging from hormonal reactions to some medicines, illnesses and some level of dieting. The medical term for this is called Telogen Effluvium. And it is known to have no cure, other than getting over the source of stress.

This condition usually self-remedies itself, usually in the period of six months but in some women it would become chronic, and stay for a very long time, partially because they keep developing continual stress which impedes the growth cycle of their hair follicles. As even stress itself, is a greater source of stress.
Another cause of this condition is having low amount of Iron compound (serum ferritin) in the blood, but this can be easily remedied by taking prescriptions from your doctor that improves the level of Iron compounds in the blood.
Hope you enjoyed reading.
Content created and supplied by: DReincarnateII (via Opera News )