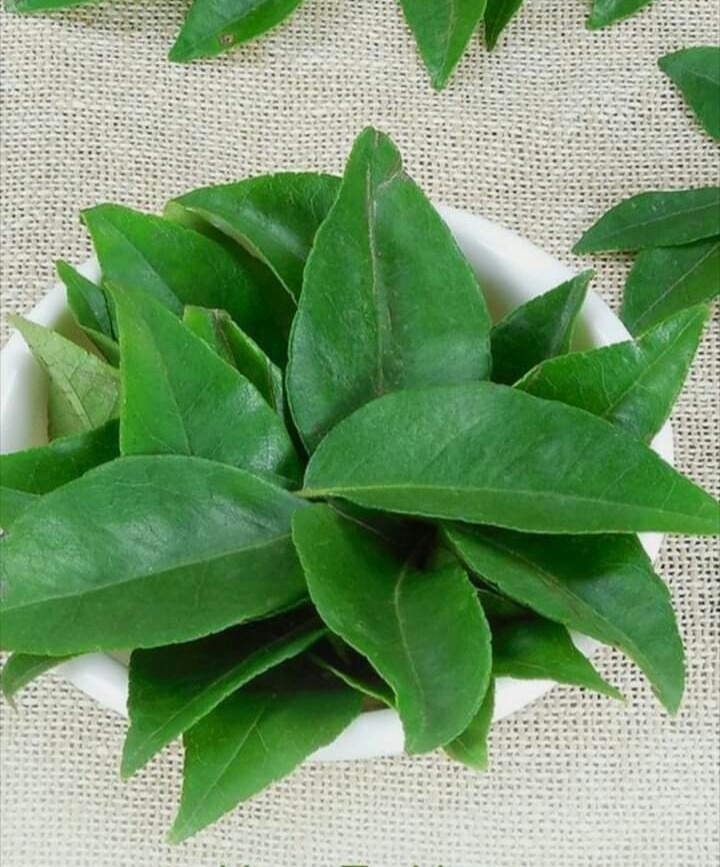 Curry leaves are known to be mostly used in cooking as it gives out a great aroma and its also medicinal but the good news is that, curry leaves can be perfectly used for hair growth. 
Curry leaves can be used to make hair oil just by infusing the leaves in any essential oil. You can however make use of coconut oil as the combination will help in releasing nutrients, that will help you strengthen the hair roots and as well as moisturize the hair.
This however helps in reducing hair loss and breakage.
If you wish to improve your hair with rapid growth, curry hair oil is what you can try out. Below are the procedures to follow in preparing the oil. 
Ingredients 
• Coconut oil 
• Fresh curry leaves 
• Lavender oil 
Procedures
1. Place a pan on a low heat flame, pour in the oils. Allow it to heat up, then add handful of curry leaves.
2. Leave for some minutes until you see black residue showing up around the curry leaves. 
3. Once the leaves is well infused, remove from the flame. Allow it to cool down, strain out the oil into a container and cover with lid then it's ready for use. 
Direction for use
• Apply the oil to the hair scalp, then thoroughly massage the hair roots with your fingers for about 10 to 15 minutes.
• Make sure you focus on the scalp, you can also apply the oil to the hair tips. 
• Cover the hair with shower cap and allow it to rest for about an hour, then wash with mild shampoo and hair conditioner. 
Note: While preparing the oil, once you have added the curry leaves. Try and keep a distance as the mixture will splutter and might hurt you. 
Content created and supplied by: Temmyfoodies (via Opera News )