An eggshell is more than just a useful container for the nutritious yolk and egg white inside. Eggshells can be reused in many ways that don't readily come to mind.
This article takes a look at the risks and benefits of eggshell supplements. Check out these innovative ideas for your home, garden, and more!
1. Feed eggshells to your chickens:
If you want healthy eggs from your chickens, just toss the eggshells right back at them!
Laying hens need plenty of calcium, and if you find that your chickens are in fact eating their own eggs, it may be because of a vitamin deficiency.
2. It may reduce the risk of Osteoporosis:
Osteoporosis is a health condition characterized by weak bones and an increased risk of bone fractures.
Old age is one of the strongest risk factors for osteoporosis, but inadequate calcium intake may also contribute to bone loss and osteoporosis over time.
If your diet is lacking calcium, taking supplements may help you reach your daily requirements. Eggshell powder is a cheap option.
3. As teeth whitener: 
Eggshell powder is a great teeth whitener. Mix 1 tsp of eggshell powder with a pinch of baking soda in a cup. Add unrefined coconut oil to form a paste. Use this paste to brush your teeth weekly, it will help get rid of plaque and tartar from teeth and will make it whiter and brighter.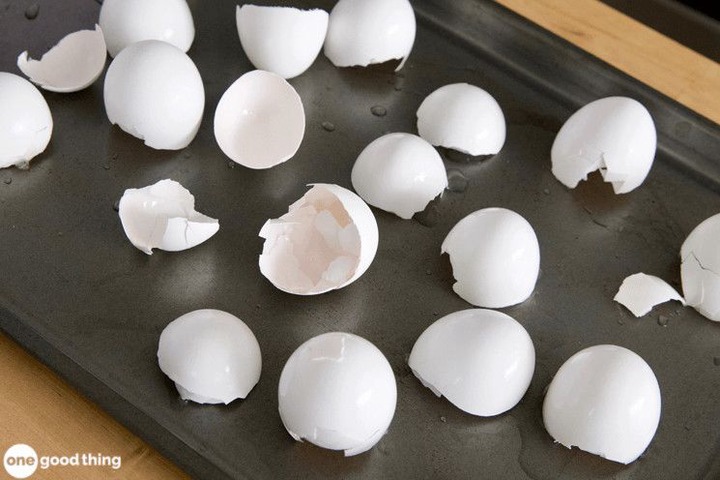 4. Treat skin irritations:
Drop an eggshell into a small container of apple cider vinegar and let it soak for a couple of days. Dab the mixture on minor skin irritations or on itchy skin.
5. Plant with them:
Useful uses for eggshells include planting with them. Don't waste your money on expensive cups to plant your seedlings in. Instead, hollow out some eggshells.
Then you start your seedlings in the eggshell and directly plant the seedling into the ground with the eggshell.
I hope you find this helpful?
Drop your comments and don't forget to share.
Content created and supplied by: Upzy (via Opera News )