Oh! the power of beautification has really caused great changes on the feminine gender. Ladies tend to grab the love of men by application of different cosmetics which make them look extremely beautiful. This causes so many reactions on the social media because a lot of competition and fashion amongst girls, ladies and women trend daily.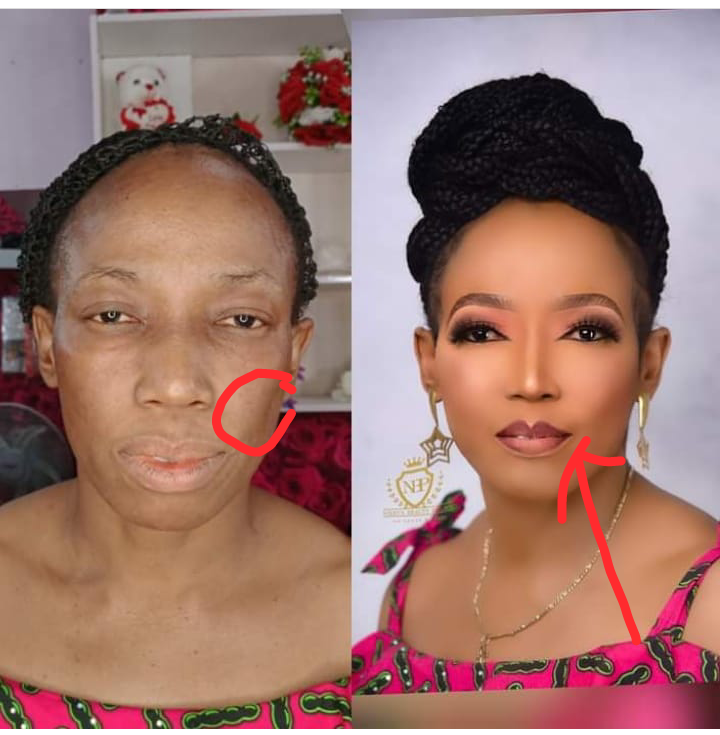 My attention was drawn to a comparison shared on Instagram by a popular news source known as "Mediagist". According to the picture, an unknown lady observed to have a rough skin and texture applied make-up on her face. It can be understood that she is of age and her skin doesn't look fresh. Shortly after she applied the cosmetic on her face, she looks very beautiful unlike her old photo.
From my point of view, ladies must look good in whichever way they love but the abuse of the artificial powder and cosmetics is much. Supposed she was my sister, I wouldn't believe that I have a more beautiful sister like this. What do you think about this? Do you think this is really the woman after the make-up? Men will you marry a lady who looks like this but will become beautiful if cosmetics are applied?
Source: Media gist
Content created and supplied by: Oluwaseyin5 (via Opera News )