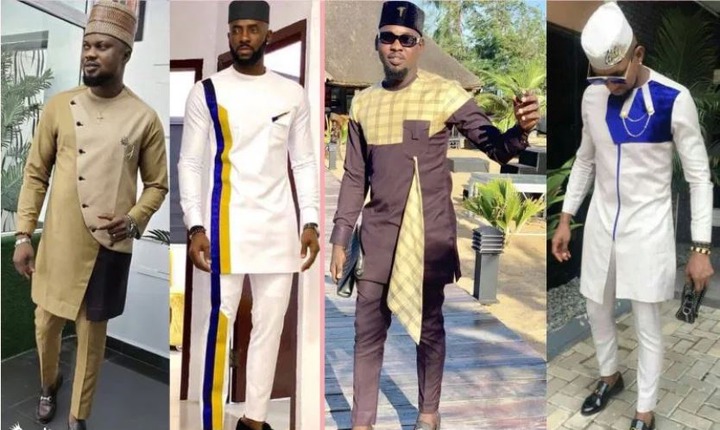 If you're looking for some awesome Senator wear designs for men, you're in the right place. Though Senator wears are made with suit fabrics and even with Ankara sometimes and they are always mind-blowing.
Senator Wears is the type of clothing design with fitted long-sleeved tops that go mid-thigh or beyond and a pair of straight fitted trousers.
If you have taken a short walk in the streets of your city, you will notice many men and women wearing Senator native designs.
Such clothes look impressive on young people and businesspersons all around us. Though you might have seen men wearing senator wear but did not even make you turn a second look.
Materials and designs used for the clothing might differ in how the clothes will look attractive.
In this post, I will show you astonishing photos of best senator wears design.
Here are pictures of latest senator designs
Content created and supplied by: Bejide04 (via Opera News )